Update: I wanted to correct this post from a few days ago. While Cathay Pacific has indeed updated their schedule to reflect massive capacity cuts to New York this coming winter, the airline has clarified that this isn't their intention.
Cathay Pacific has reached out to say that they will be maintaining 25 weekly nonstop flights between New York and Hong Kong in the winter 2020 schedule, which is good news. I imagine the additional flights will be added back soon.
While the apparent cuts were drastic, the airline has been cutting capacity significantly, so it seemed that it wasn't completely out of the question.
Below is the original post in its entirety.
---
We've seen Cathay Pacific tweak their route network and capacity quite a bit in recent months, due to the ongoing impacts of the protests that we've seen in Hong Kong.
Cathay Pacific's changes to Chicago route
Just a couple of days ago I wrote about how Cathay Pacific is making changes to their Chicago route, as they'll switch the aircraft they use on the route from a 777-300ER to an A350-1000 as of June 1, 2020.
The biggest implication of that is that the airline will no longer offer first class on the route (the top cabin on Cathay Pacific's A350s is business class).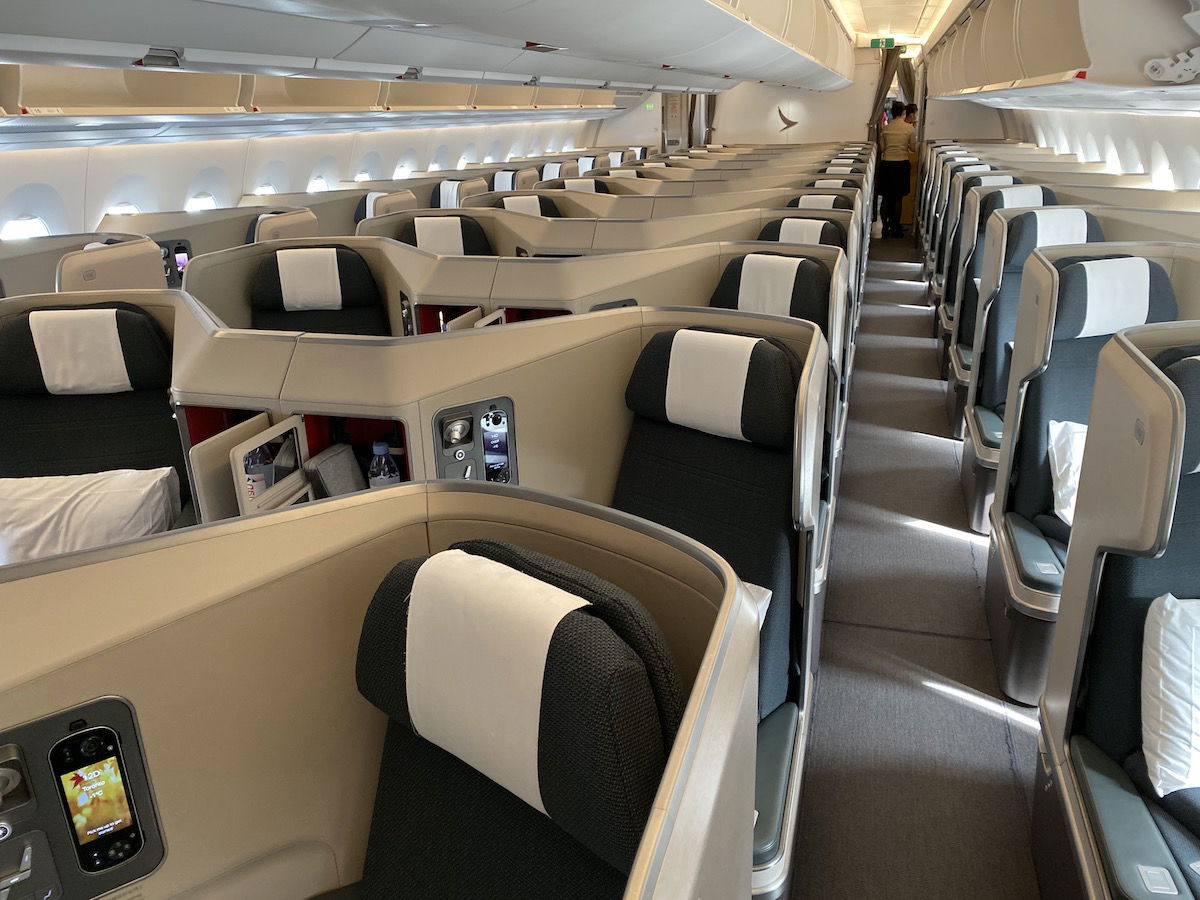 Cathay Pacific A350-1000 business class
Well, the airline has just loaded a much more significant schedule change on what used to be their biggest US route.
Cathay Pacific cuts New York capacity
While this is quite a ways out, Cathay Pacific has cut capacity to New York for their upcoming winter schedule, which starts on October 25, 2020.
Up until October 24, 2020, the airline is offering:
Meanwhile according to the schedule, as of October 25, 2020, the airline will offer:
11x weekly flights to New York JFK, including 1x daily flights operated by 777-300ERs with first class, and 4x weekly flights operated by A350-900s
Daily flights to Newark, operated by A350-900s
In other words, in late October Cathay Pacific will cut two daily flights between Hong Kong and New York, which is huge.
Not only is that a massive capacity cut in general, but it means that the number of first class seats available to New York is being cut by two thirds, as the airline is going from 18 daily first class seats to six daily first class seats. Or maybe even three quarters, depending on how you look at it, if you want to count the New York to Vancouver flight.
WOW.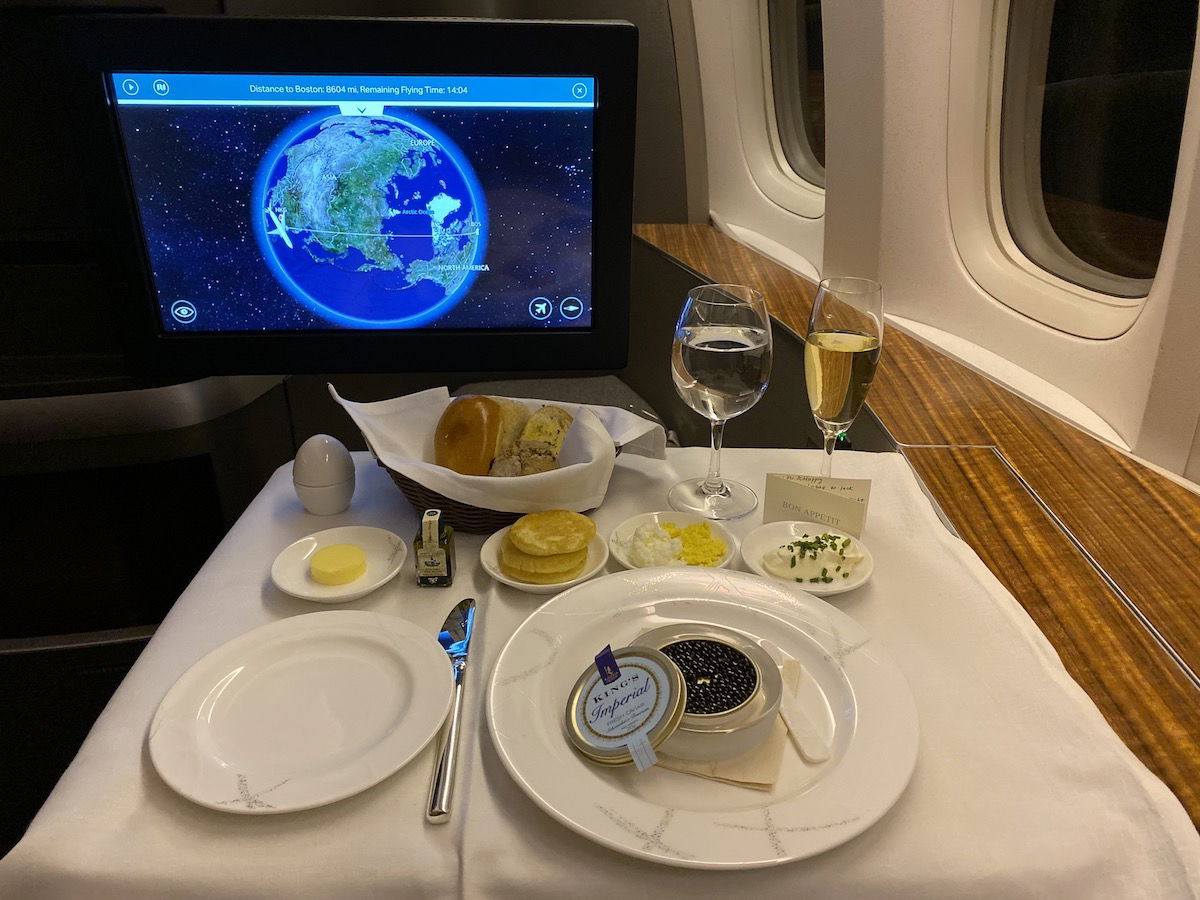 Cathay Pacific 777-300ER first class
I guess it's safe to say that the route is struggling in the current environment, and perhaps first class demand in particular has decreased. At the same time, the airline has quite a few 777-300ERs with first class, so what markets will they send the planes to where first class is more profitable?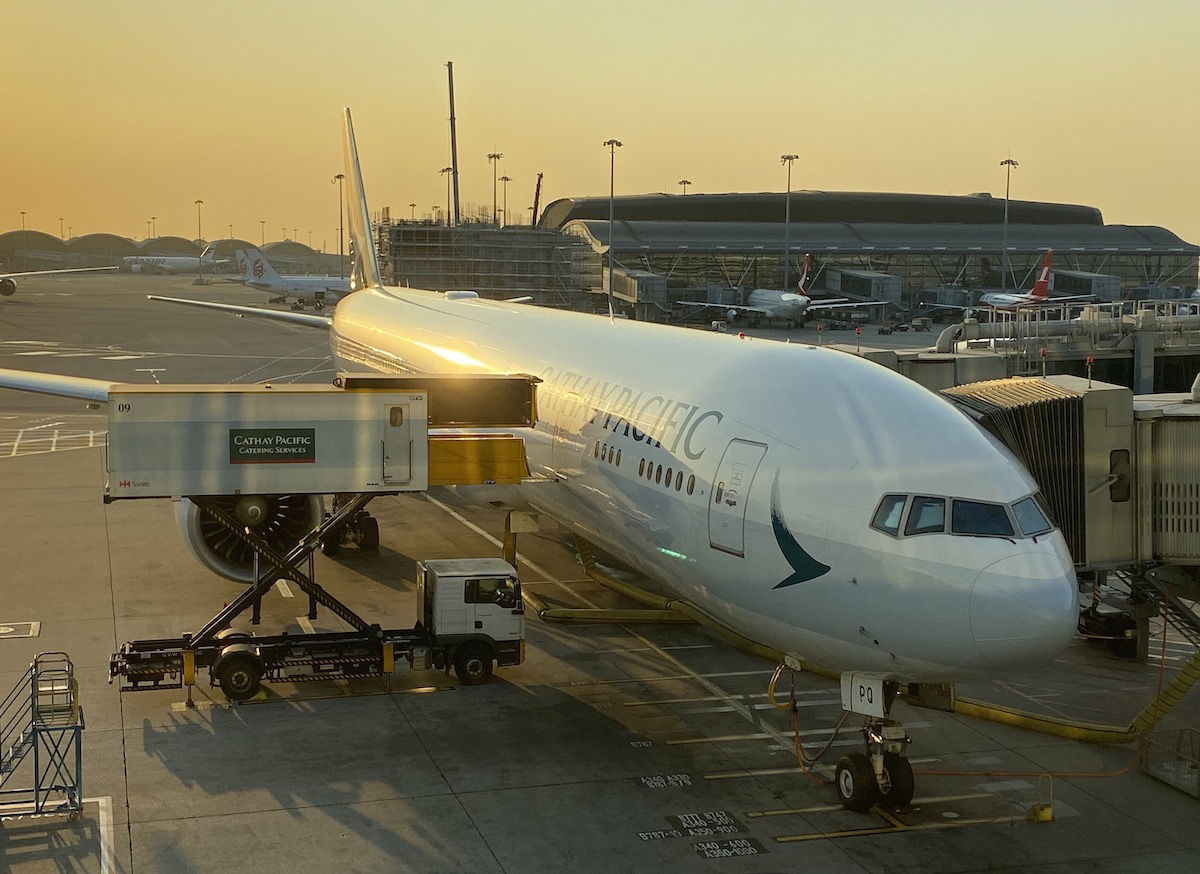 Cathay Pacific 777-300ER
Hopefully we don't see a long term shift for Cathay Pacific where they move towards eliminating first class.
Bottom line
Cathay Pacific has loaded a noteworthy schedule change for their New York flight, as the airline will be cutting two nonstop daily flights operated by 777s with first class. This means the airline will only offer a total of six first class seats daily to New York.
Of course I think it's worth noting that this is still far in advance, and it's possible that the airline still backtracks on this, but in the meantime… wow.
Are you surprised to see Cathay Pacific cut so much capacity to New York?
(Tip of the hat to @terryversay)