We've seen Cathay Pacific tweak their route network and capacity quite a bit in recent months, due to the ongoing impacts of the protests that we've seen in Hong Kong.
Well, the airline has just loaded a pretty noteworthy schedule change, which will have some implications for many passengers.
Cathay Pacific will fly A350-1000 to Chicago
It appears that Cathay Pacific will be flying an A350-1000 on their Hong Kong to Chicago route between June 1 and October 24, 2020. Currently the airline exclusively flies 777-300ERs on the route.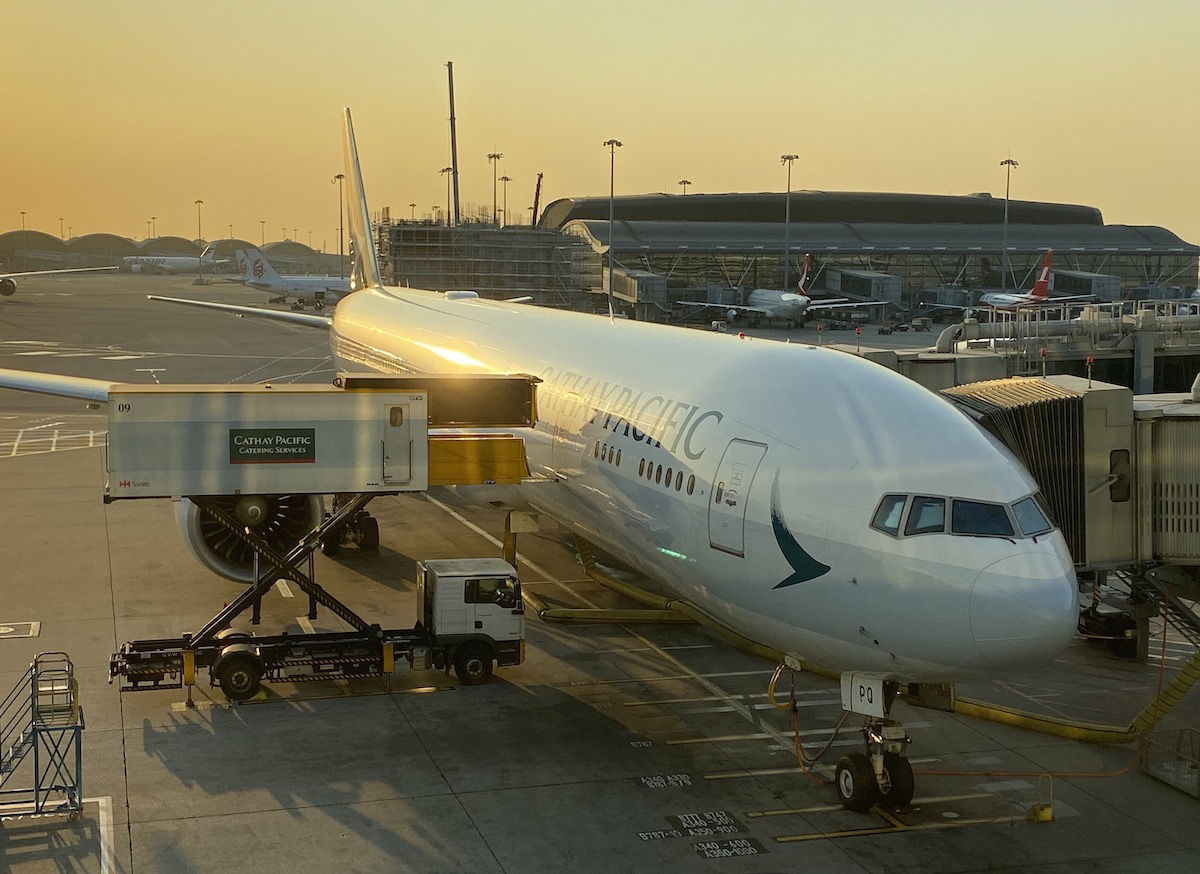 Cathay Pacific 777-300ER
That's a period of nearly five months, though I wouldn't necessarily assume that this is a temporary aircraft swap — late October coincides with the end of the summer schedule, and it's normal for airlines to only update schedules one "season" at a time.
It's certainly possible that the flight goes back to a 777-300ER at that point, though personally I wouldn't be surprised to see the A350-1000 maintained on the route.
For what it's worth, Cathay Pacific's A350-1000 fleet continues to grow, as the airline has just taken delivery of about a dozen of the 20 of these planes that they have on order.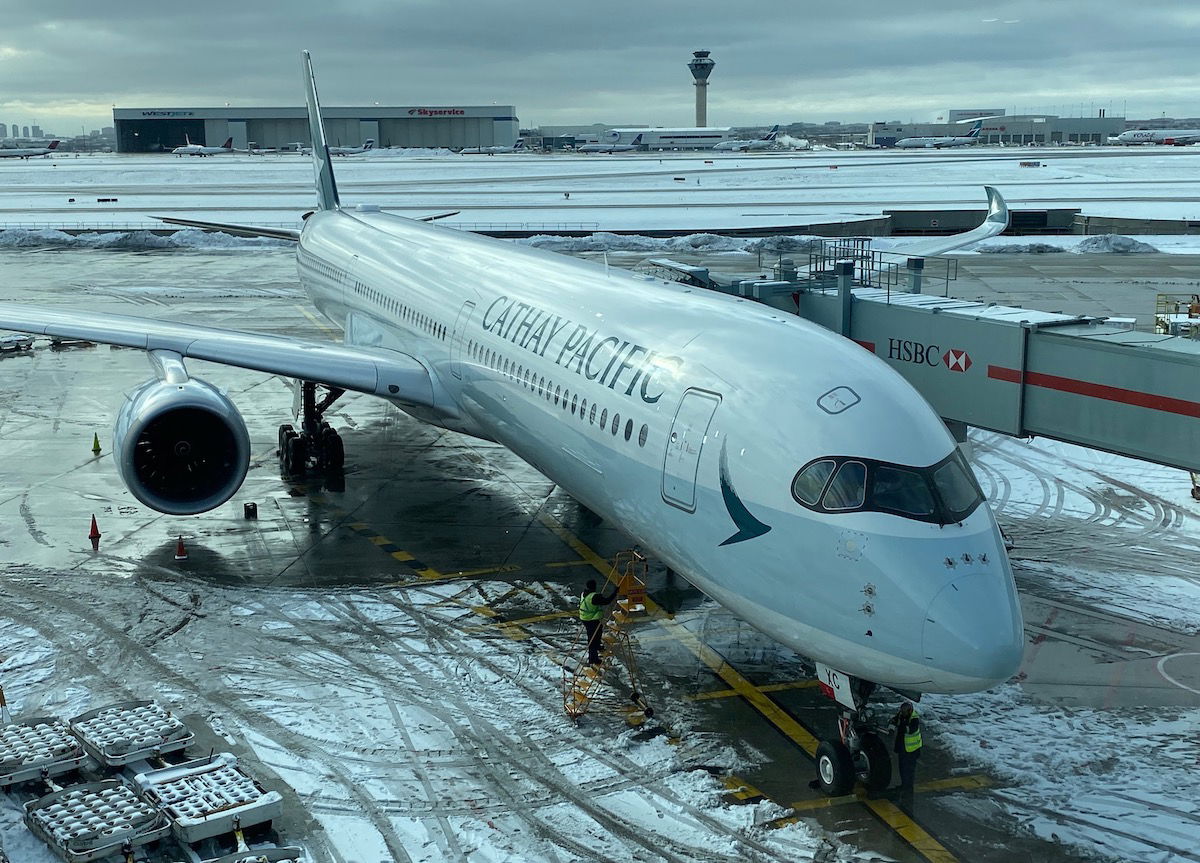 Cathay Pacific A350-1000
What are the implications of this aircraft swap?
No more first class
The biggest implication here is that the route will no longer feature first class. Cathay Pacific currently uses a four cabin 777-300ER on the route, while none of Cathay Pacific's A350s have first class.
That's a shame, because historically Chicago has been the easiest route for finding Cathy Pacific first class award availability… which might also explain why it's being cut.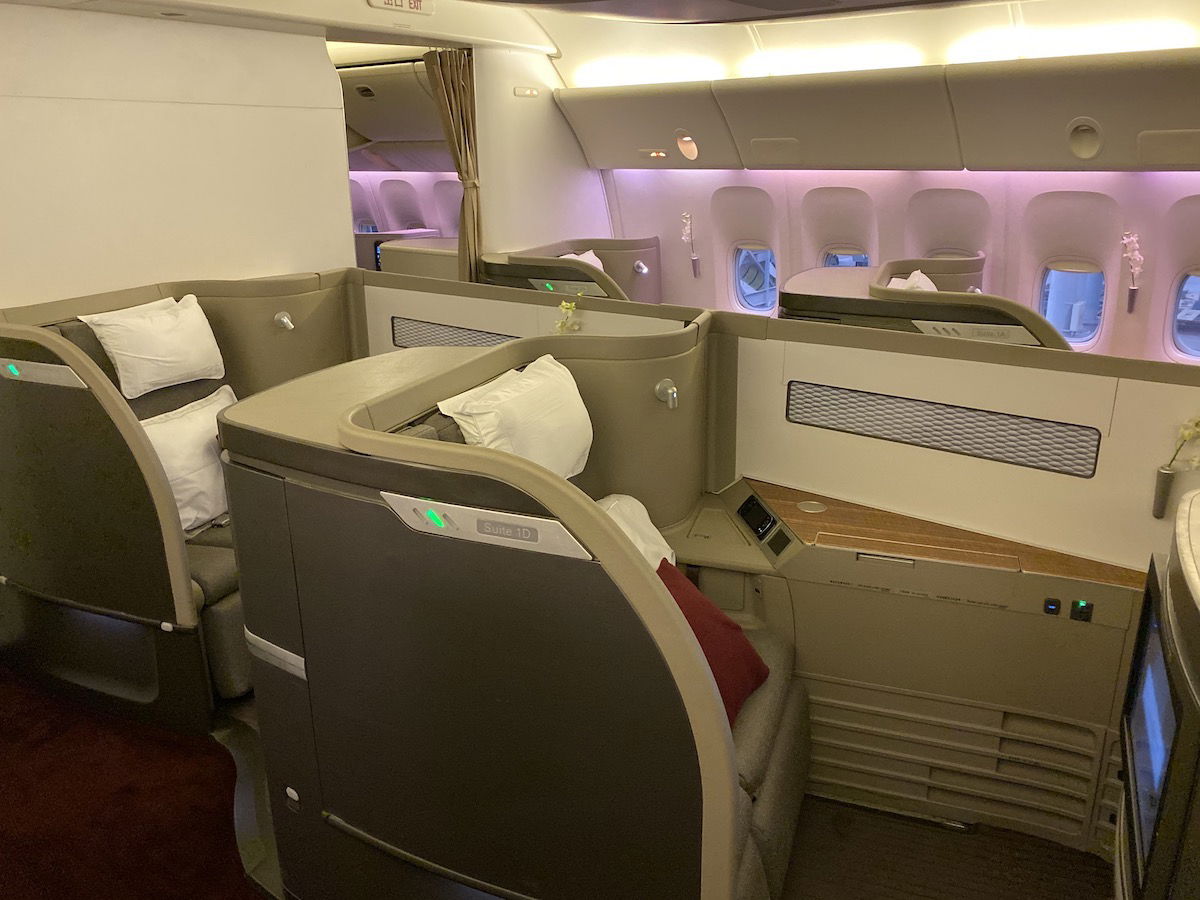 Cathay Pacific 777-300ER first class cabin
Read a review of Cathay Pacific's 777-300ER first class.
The good news
For just about everyone else I'd say this aircraft swap is good news. The A350-1000:
Is a joy to fly in general; it's quiet, modern, spacious, and has a cool tail camera
Has Cathay Pacific's newest and freshest business class seats
Has nine abreast seating in economy, while Cathay Pacific is in the process of installing 10 seats per row in economy on their 777s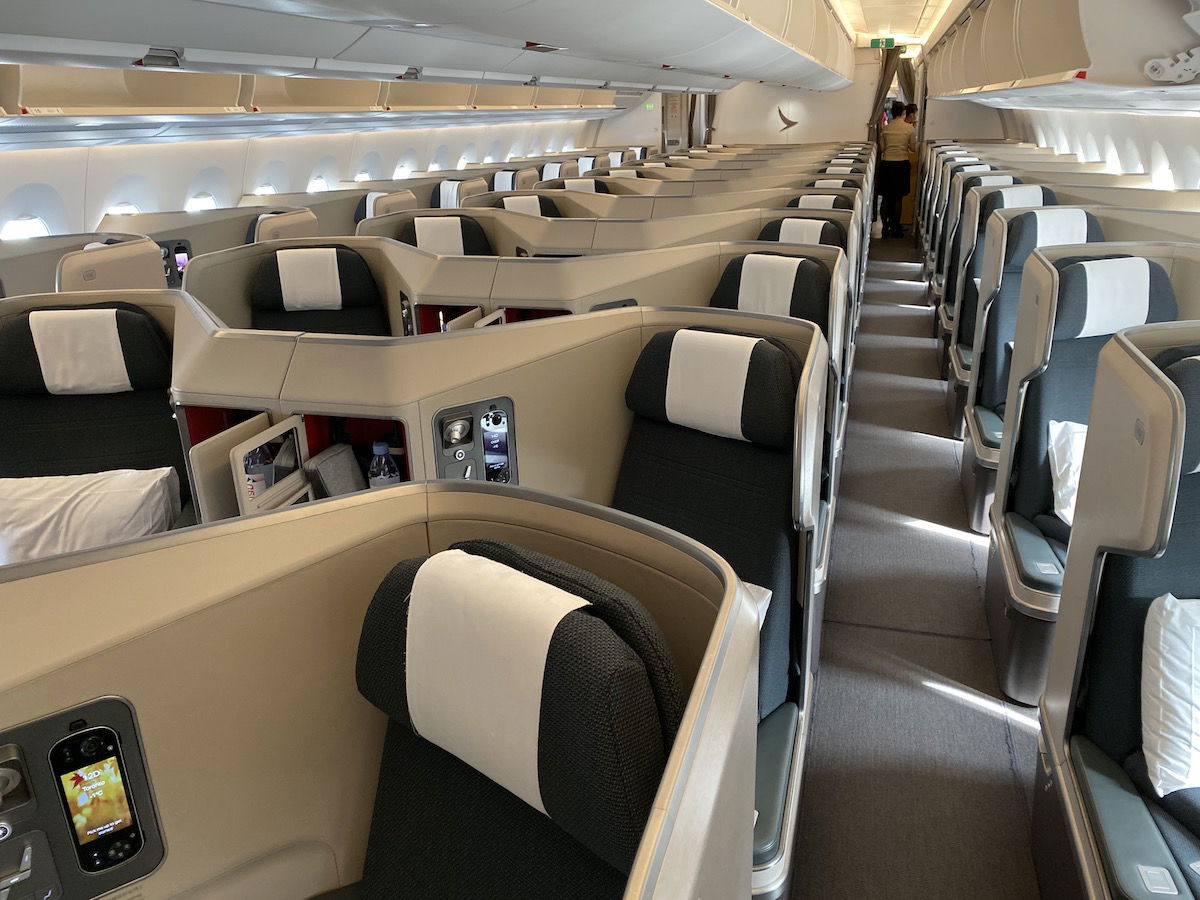 Cathay Pacific A350-1000 business class cabin
Read a review of Cathay Pacific's A350-1000 business class.
Bottom line
Cathay Pacific will be flying an A350 to Chicago, rather than the typical 777, at least for this upcoming summer season. This is bad news if you were booked in first class (or planning to book first class), while I'd say it's good news for everyone else.
I really do love the A350-1000 as a plane, so if flying business class I'd go out of my way to book this route on Cathay Pacific.
(Tip of the hat to Will)