Cathay Pacific has been operating the A350 since June 2016. They already have 17 A350-900 aircraft in their fleet, with another five on order. On top of that, they have 26 A350-1000 aircraft on order. This is quickly joining the 777-300ER as the backbone of their longhaul fleet.
From a passenger comfort standpoint, the A350 is probably my favorite plane after the A380. It's incredibly quiet, typically has a tail camera, and the cabin is wider than on the 787.
Cathay Pacific has been adding A350 routes pretty quickly given the rate at which they're taking delivery of the planes, and they serve destinations like Auckland, Brisbane, Christchurch, Dusseldorf, London Gatwick, Manchester, Melbourne, Paris, Rome, Tel Aviv, and Vancouver.
In March I wrote about what was supposed to be Cathay Pacific's first A350 flight to the US. Specifically, they were going to start 3x weekly A350 service between Hong Kong and San Francisco as of October 29, 2017.
While that's still happening, it looks like Cathay Pacific has quietly added another A350 to their US schedule, with service commencing on the same day. Cathay Pacific will introduce daily A350 flights between Hong Kong and Newark as of October 29, 2017. The flight operates daily with the following schedule:
CX890 Hong Kong to Newark departing 5:45PM arriving 9:35PM
CX899 Newark to Hong Kong departing 1:10Am arriving 5:00AM (+1 day)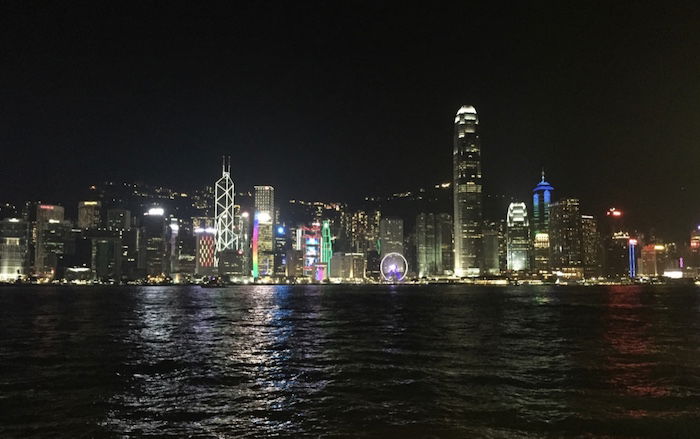 Cathay Pacific's A350s are in a three class configuration, with 38 business class seats, 28 premium economy seats, and 214 economy seats. The business class product is just a slight update of their "standard" reverse herringbone business class product, so it's very good.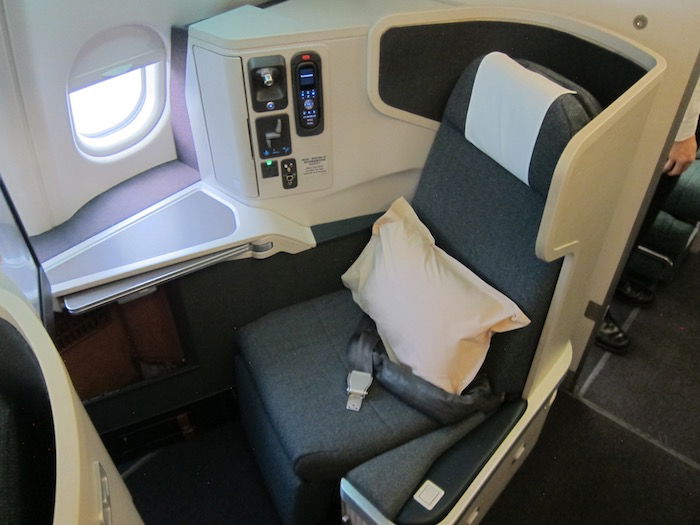 Perhaps most exciting is that the A350 is the first plane in Cathay Pacific's fleet to feature Wi-Fi. You can purchase a Wi-Fi pass that lasts the entire flight with no data caps for a reasonable cost. Personally that's a reason I'd choose this flight over other Cathay Pacific flights, though I realize I value Wi-Fi more than most.
For what it's worth, this route is currently operated by a three class 777-300ER, featuring 40 business class seats, 32 premium economy seats, and 268 economy seats. So the route is seeing a capacity reduction of two business class seats, four premium economy seats, and 54 economy seats.
However, if flying Cathay Pacific in business class between the NYC area and Hong Kong, this flight would now be my first choice. The flight has Wi-Fi, the cabin is fresher, the plane is quieter, and unlike on the JFK flights, there's not a first class cabin, so business class class is the forward most cabin
Bottom line
It's exciting to see Cathay Pacific add another US A350 route, and especially to see this A350 introduced on the same day as the A350 service to San Francisco launches. The A350 is a lovely plane, and this would be my go to flight in business class between NYC and Hong Kong.
(Tip of the hat to Mike)