Plane crashes are usually super sad, though this one is just sort of… plain odd?
An Unmarked Gulfstream Crashes In Belize
As reported by ASN, this Monday a Gulfstream II crashed in Belize. The plane, which was built in 1977, was attempting to land on a dirt road near Blue Creek, Orange Walk, Belize, which is right by a river on the border with Mexico. As you can see, the plane cracked into two.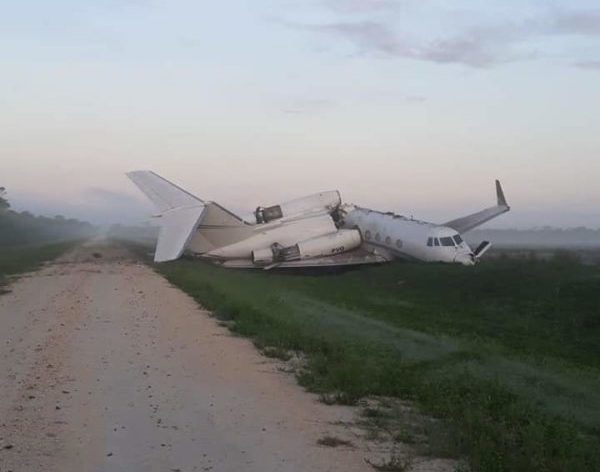 Where The Story Gets Weird(er)
So, where does this story get suspicious?
There was no flight plan for this flight
The plane didn't carry a formal registration, but rather just had the letters "PVO" on one of the engines
The plane is believed to be N511TL, which was taken over by an unknown owner in Mexico in November 2017
There were no distress calls, and when the crash site was found, there were no people and no cargo, which suggests people were trying to flee the scene
This leads investigators to believe that this plane was being used to transport drugs or other illegal items across the border between Belize & Mexico. It's believed that there were no casualties, though I guess it's also possible that there may have been serious injuries or casualties, and there was an attempt to cover up the identity of those people, so they could have been removed from the scene.
I Have So Many Questions
As someone who knows very little about international drug trafficking (other than having seen a countless number of episodes of "Locked Up Abroad"), I am so curious about so many things.
Is it normal for drug traffickers to use private jets to transport drugs? Logically I would have assumed they'd use much smaller planes, which could more easily land places, and also more easily fly under the radar.
Flying under the radar for years with an unmarked Gulfstream just seems like a lot.
Or are these traffickers actually carrying literally a ton or more of illegal substances? Or are they flying really long distances, which is where the Gulfstream would come in handy?
And how many airports are there with proper runways that can accommodate a Gulfstream that still let you fly under the radar? And can you really fly an unmarked Gulfstream for a couple thousand miles without a flight plan without causing problems (assuming that's the reason for using a plane like that)? Were they actually trying to land a Gulfstream on a dirt strip, or was that an attempted emergency landing?
I imagine a lot of people are being paid off in operations like this, but still… wow!
So. Many. Questions.