In the interest of full disclosure, One Mile at a Time earns a referral bonus for purchases made through some of the below links. These are products and services we use ourselves, and are the best offers we know of. Check out our Advertising Policy for further details. Thanks for your support!
Virgin Atlantic Flying Club doesn't sell points all that often, though the program has just launched its latest promotion on purchased points.
Buy Virgin Atlantic points with 50% bonus
Not only is Virgin Atlantic Flying Club offering 50% off award redemptions, but through November 30, 2020, Virgin Atlantic Flying Club is offering a 50% bonus on purchased points.
There are a few things worth noting:
The bonus applies as long as you purchase at least 5,000 points in one transaction, pre-bonus
Flying Club members can purchase up to 100,000 points per calendar year pre-bonus
Buying Flying Club points is subjected to a transaction fee of £15/$25
Purchased points will post within 24 hours
Virgin Atlantic points purchases are processed by points.com, so wouldn't qualify as airfare for the purposes of credit card spending; see this post for the best credit cards for buying points
What's the best deal to be had here? Flying Club ordinarily sells points for 2.7 cents each (in USD). That means through this promotion you could purchase a total of 150,000 Flying Club points for $2,700, which is a cost of 1.8 cents (in USD) per Flying Club point.
This is about as good as promotions on purchased points get with Virgin Atlantic. However, is this a good enough offer that you should actually consider buying points?
Is buying Virgin Atlantic points worth it?
Virgin Atlantic is a fantastic niche frequent flyer program, and there are some potentially great redemption opportunities.
Of course you can redeem Virgin Atlantic points for travel on Virgin Atlantic (including for travel in Upper Class), but the catch is that the carrier imposed surcharges are significant, so you'll be out of pocket quite a bit, in addition to the points required.
Redeem points for travel in Virgin Atlantic Upper Class
What really makes Flying Club great is the partner redemption opportunities, including a couple of sweet spots:

Redeem points for travel in Delta business class
Redeeming on ANA is my single favorite use of Virgin Atlantic points. Now, if you could acquire 120,000 points at 1.8 cents each, that would be like paying under $2,200 for a roundtrip ANA first-class ticket between the US and Asia, which is incredible. However: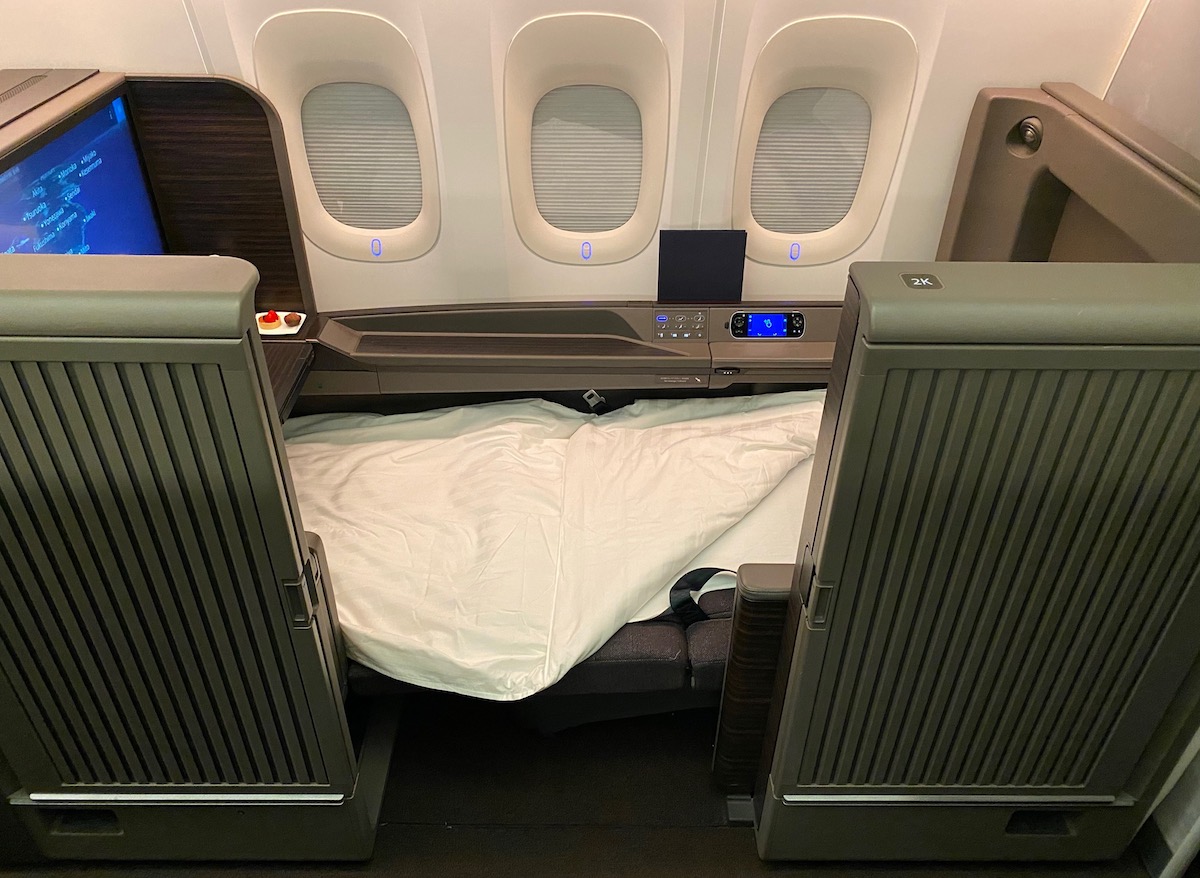 Redeem points for travel in ANA first class
Personally, the main reason I wouldn't buy Virgin Atlantic points is because of how easy they are to come by through transferable points currencies. Virgin Atlantic Flying Club partners with Amex Membership Rewards, Chase Ultimate Rewards, and Citi ThankYou, so there are lots of ways to earn these points.
Bottom line
Virgin Atlantic Flying Club is offering a 50% bonus on purchased points, which is an opportunity to buy the points for 1.8 cents each. While this is just about the best price Virgin Atlantic will offer for Flying Club points directly, personally, it's still not a rate at which I'd buy them.
That largely comes down to how easy Flying Club points are to come by, thanks to the major transferable points currencies. However, for those without access to those currencies and with a specific use in mind, this could be a solid deal.
Do you plan on buying Virgin Atlantic Flying Club points with a 50% bonus?