There are quite a few loyalty programs that frequently run promotions on purchased points, which can represent a great deal, especially for aspirational redemptions. Well, Marriott Bonvoy has just launched its latest offer on purchased points, and it has the potential to represent a good deal.
Marriott's bonus on purchased points
Through Saturday, September 25, 2021, Marriott Bonvoy is offering a mystery bonus on purchased points. Different accounts will be targeted for different offers, so you'll want to log into your account to see what you're eligible for. The accounts that I manage show a bonus of up to 45%, so I'm guessing that's the standard offer.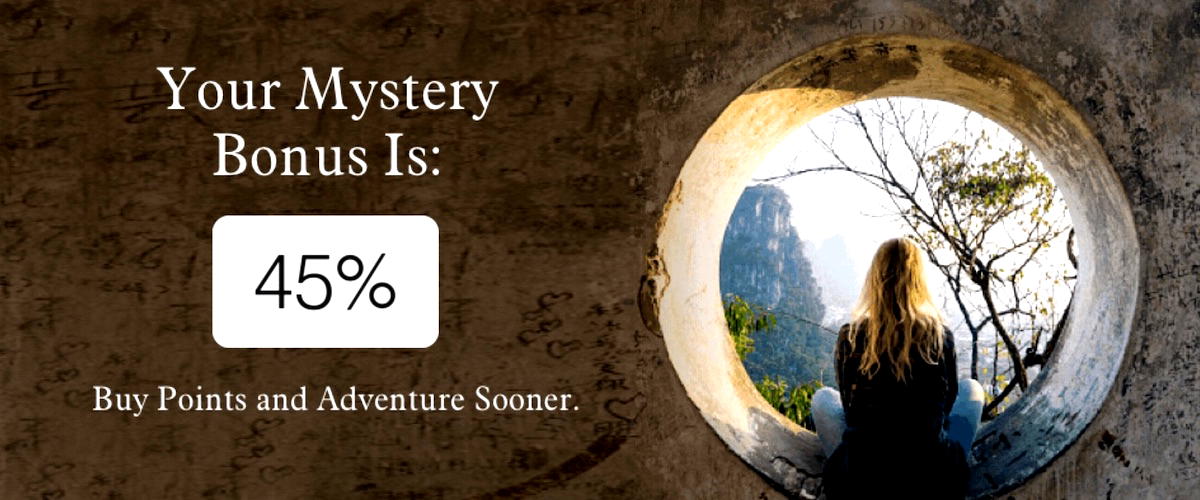 Ordinarily Marriott Bonvoy charges 1.25 cents per purchased point. With a 45% bonus, you can purchase a total of 145,000 Bonvoy points (including 45,000 bonus points) at a cost of $1,250, which comes out to 0.86 cents per point.
The terms suggest that it could take up to seven business days for purchased points to post. Furthermore, there are some eligibility restrictions to be aware of:
A new member may purchase points 30 days after enrollment if they have some qualifying activity
Without qualifying activity, a new member may purchase points only one year after enrollment
For context, up until now we've seen Marriott offer anywhere from a 25-30% discount on purchased points, or anywhere from a 50-60% bonus. So this isn't quite the best offer we've seen from the program, but it's not that far off either.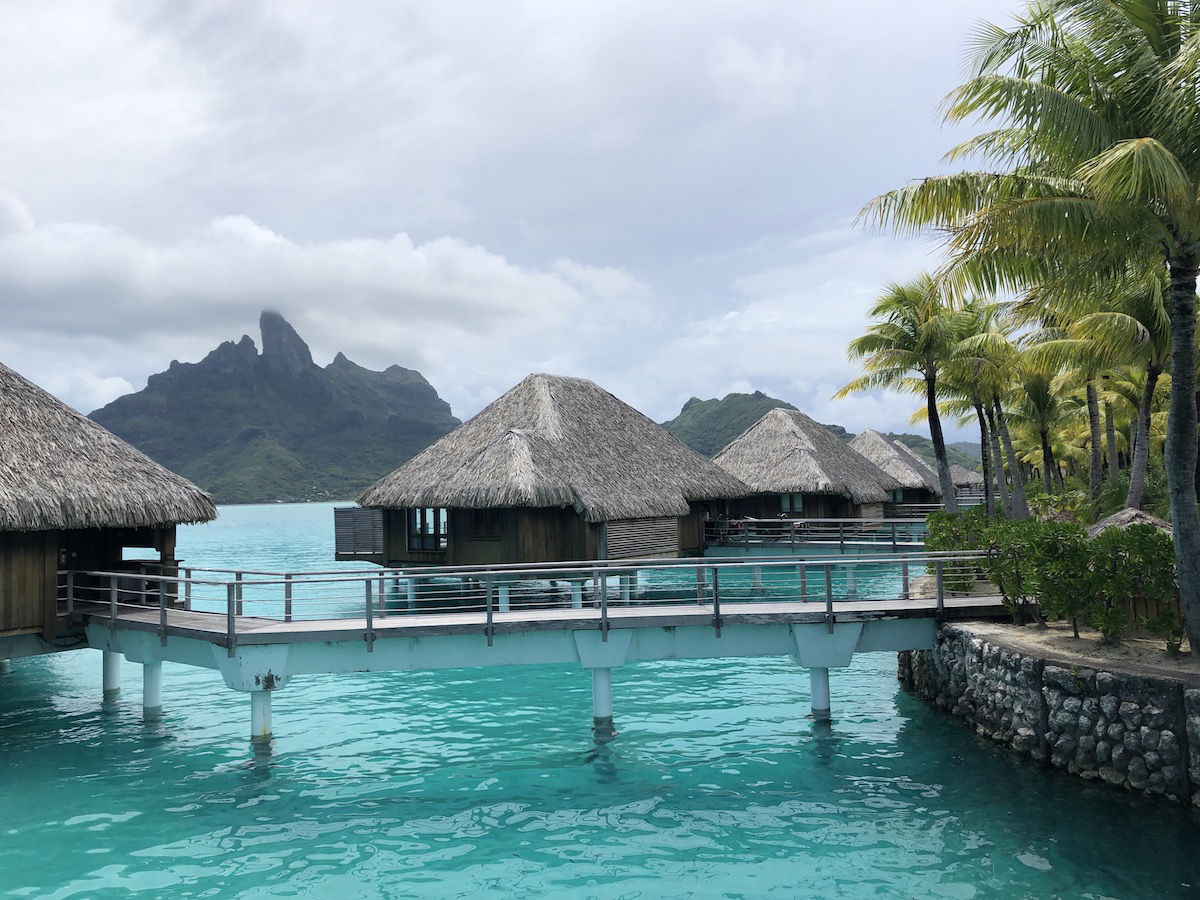 Best credit card for buying Marriott points
Marriott points purchases are processed by points.com, meaning they don't count as a hotel purchase for the purposes of credit card spending.
Therefore I'd recommend using a card on which you're trying to reach minimum spending, or otherwise, a credit card that maximizes your return on everyday spending. See this post for more on which credit cards are best for buying points.
Best cards for non-bonused spending:
Is buying Marriott Bonvoy points a good deal?
Personally I value Marriott points at ~0.7 cents each, which is based both on the ability to redeem points towards the cost of hotel stays, and also based on the ability to convert Bonvoy points into airline miles at a 3:1 ratio (and when you transfer 60,000 Marriott points you get 25,000 airline miles).
As a reminder, here's Marriott's award chart, not factoring in the opportunity to stay five nights and pay for four: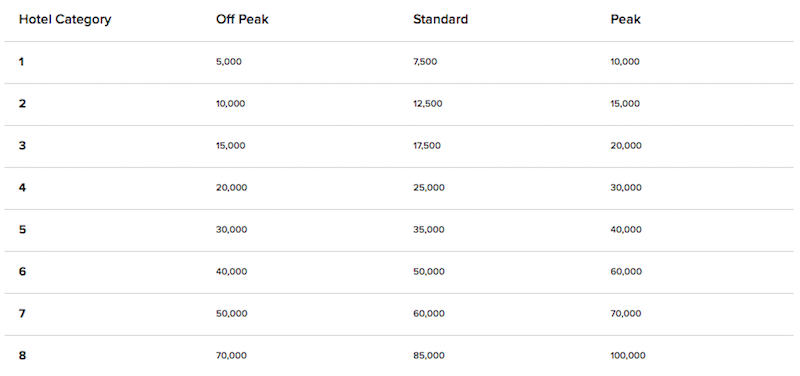 There are ways to get outsized value from Marriott points, and there are most definitely circumstances where buying points could represent a great deal, especially if you're topping off an account for a redemption.
Just to give an example of a great redemption, last summer I stayed at the Bodrum EDITION (which I loved). I paid 240,000 points for a five night redemption, which averages out to 48,000 points per night. At a rate of 0.86 cents per point, that's like paying $413 per night, which is roughly a third of the normal rate in cash in peak season.


While you won't always get that kind of value, that's a circumstance where buying Marriott points makes a lot of sense. Personally I'm not a buyer of Marriott points simply because I still have a sizable balance, but otherwise I might be.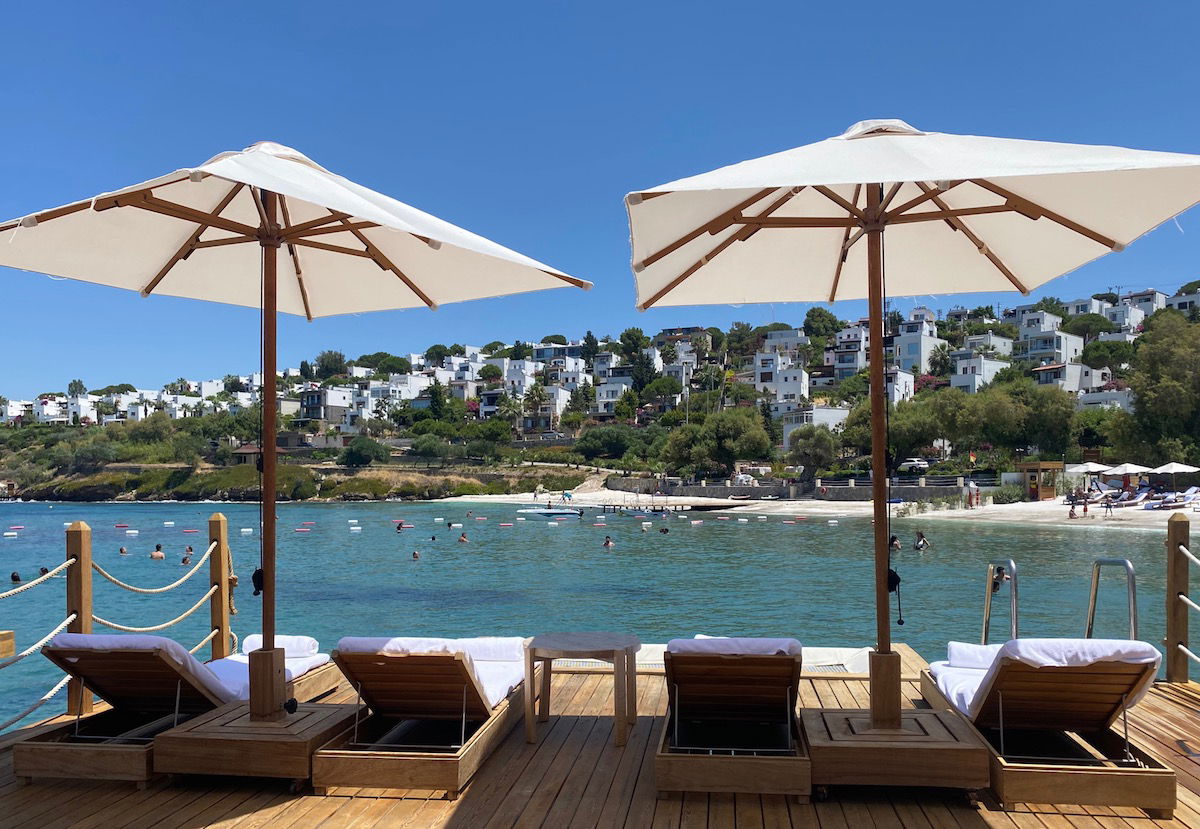 Bottom line
Marriott Bonvoy is currently offering a bonus on purchased points. While different accounts may be targeted for different offers, it seems that a common offer is a 45% bonus. This brings the cost per purchased point down to 0.86 cents, which could represent an excellent deal, especially for an aspirational redemption.
For more opportunities to earn Marriott points, see this post for the best credit cards for earning Marriott points.
Do you plan on purchasing Marriott points with a bonus? What kind of an offer were you targeted for?