In my opinion the most anticipated new business class product of 2019 is British Airways' new Club World seat.
It's not the most anticipated in terms of me necessarily thinking it's going to be the best, but rather it's the most anticipated in terms of it being the most overdue, given how outdated British Airways' current business class product is.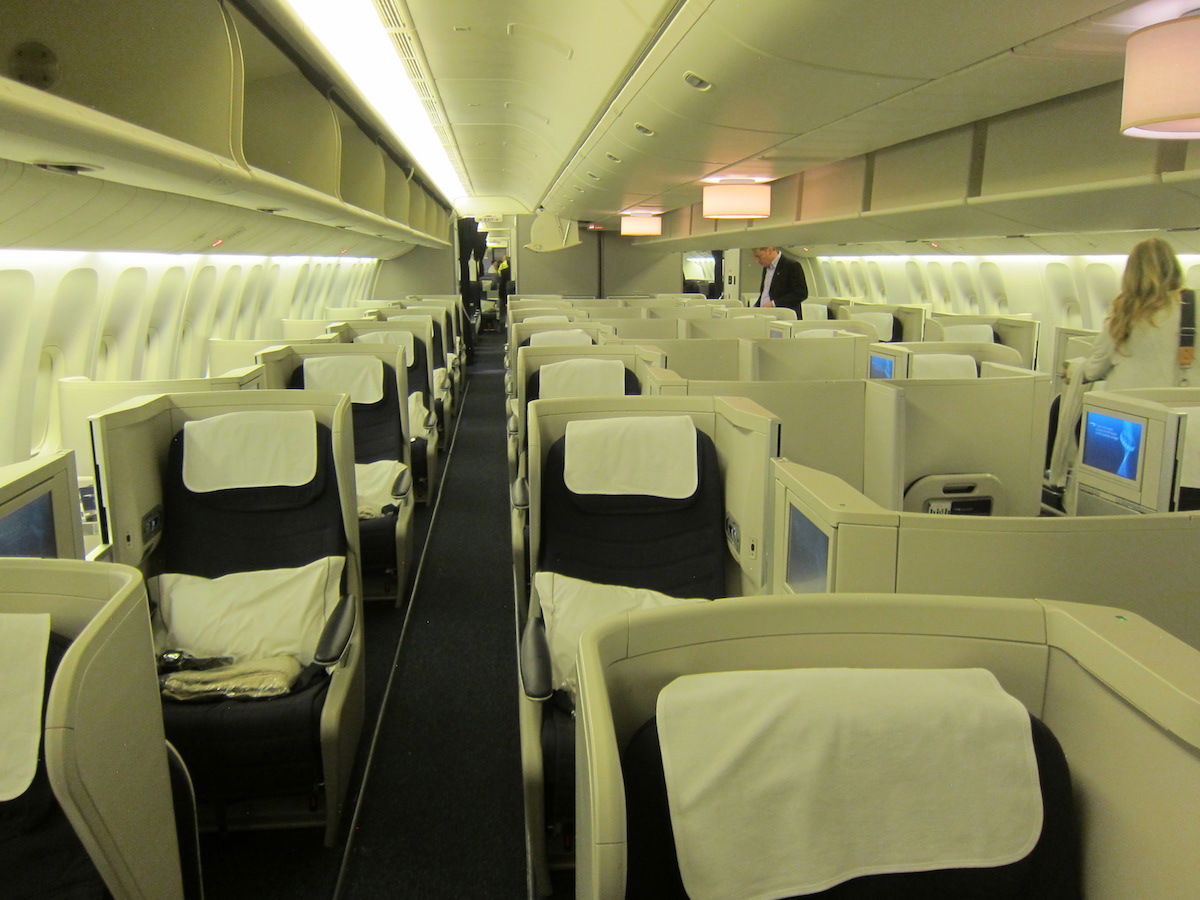 British Airways' current 777-300ER business class
What we know about the new Club World seat
British Airways' new business class seat will be introduced on the A350, which is expected to enter service in July 2019. By the end of 2019, British Airways plans to have four A350s and two retrofitted 777s with the new business class seats.
Given that the new product should be flying within the next six months, I suspect we'll learn the details of the new seat design within the next few months. While plenty of airlines have leaked designs or seatmaps for new cabins, British Airways hasn't.
Instead all they've revealed so far is that the new Club World seats will:
Be larger, with direct aisle access from every seat
Feature gate-to-gate entertainment
Feature increased privacy and stowage
As of now all we can do is speculate, and speculate we will. Most of us have had pretty low expectations, and many even expect that they'll install something along the lines of Iberia's current staggered business class product, which technically meets what they've been promising.
We of course hope they'll do more, but…
Club World Suite?
Maybe we're collectively reading too much into this, but Head for Points picks up on something very interesting. British Airways has sent out surveys regarding how they should name their new business class seat.
On one hand it's silly to ask people what a seat should be named if they haven't even seen it, but the choices are interesting.
In one section of the survey it suggests naming the seat in a way that describes the product, and the choices are Club Suite, Club World Suite, and Club World Space.
Now, if British Airways is going to describe the seat as a "suite," that makes me sort of optimistic about how good it will be. It's entirely possible that the airline is being delusional and overselling the product (it wouldn't be the first time airline executives have an unreasonably rosy impression of their own product).
However, I'd hope that if they're calling it a suite that it resembles that in some way.
Could it be that British Airways is actually introducing suites with doors in business class? My initial reaction is that I'd be absolutely shocked if they did.
I guess this whole situation comes down to whether British Airways is under or overpromising here:
If the airline is overpromising, they could very well be introducing a mediocre product and calling it a suite
If the airline is underpromising, they may actually be introducing something good, and up until now they've been underselling the new features, like "increased privacy"
Bottom line
I'm really excited to see what British Airways comes up with for their new business class seat. No matter what, I'm sure it will be a significant improvement over the old product. While I've had low expectations, the way British Airways is considering naming the product makes me think it might be better than I was expecting. Or who knows, maybe they're just overhyping it.
What do you think — could British Airways actually be introducing a great new business class seat?