British Airways' first 777 featuring their new Club Suites business class and slightly modified first class is flying as of today!
British Airways Club Suites Business Class
Historically British Airways has had a pretty outdated business class product, as they've had 7-8 seats per row.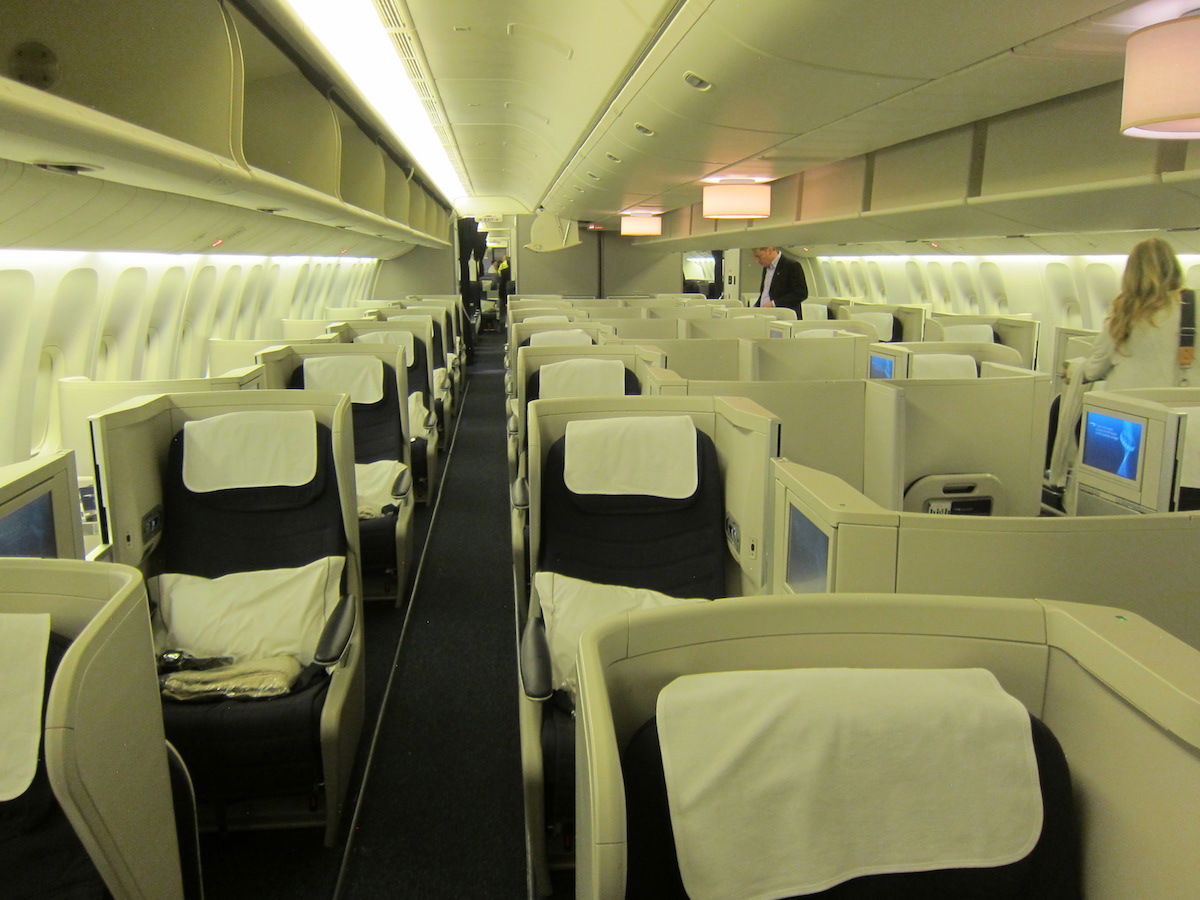 British Airways' old business class
That's why there has been a ton of excitement surrounding British Airways' new Club Suites. These are fully flat and feature direct aisle access.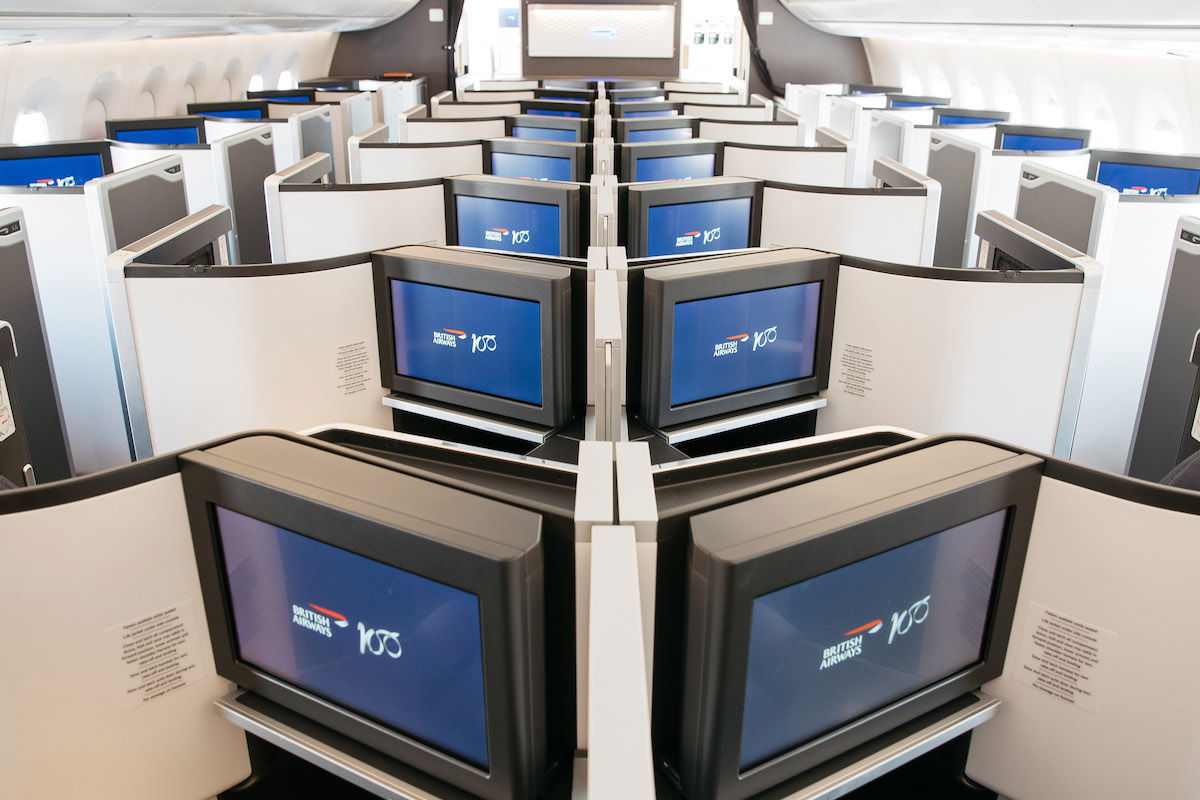 British Airways' new business class
These are reverse herringbone seats that also have doors, so this is the first time an airline has put doors on these kinds of seats.
The Club Suites debuted on the A350-1000 (which are newly delivered), but the airline also plans on reconfiguring existing 787s and 777s with these seats.
British Airways' A350 Routes
The airline has scheduled the A350-1000s featuring new Club Suites on the following routes so far:
London to Dubai on the BA107/106 frequency (since September 2, 2019)
London to Toronto on the BA93/92 frequency (since October 1, 2019)
London to Tel Aviv on the BA163/162 frequency (as of December 1, 2019)
London to Bangalore on the BA119/118 frequency (as of January 1, 2020)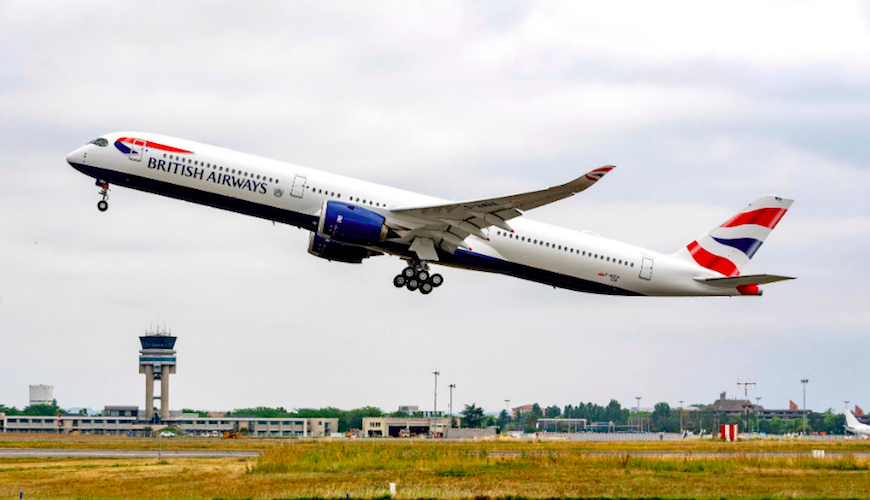 British Airways' A350
British Airways' First 777 With Club Suites
For quite a while now British Airways has scheduled 777 flights with their new Club Suites, though it looks like the first plane is reconfigured ahead of schedule.
For anyone who wants to track the first 777 with Club Suites, it's a 777-200 with the registration code G-RAES (it just flew from Cardiff to London yesterday).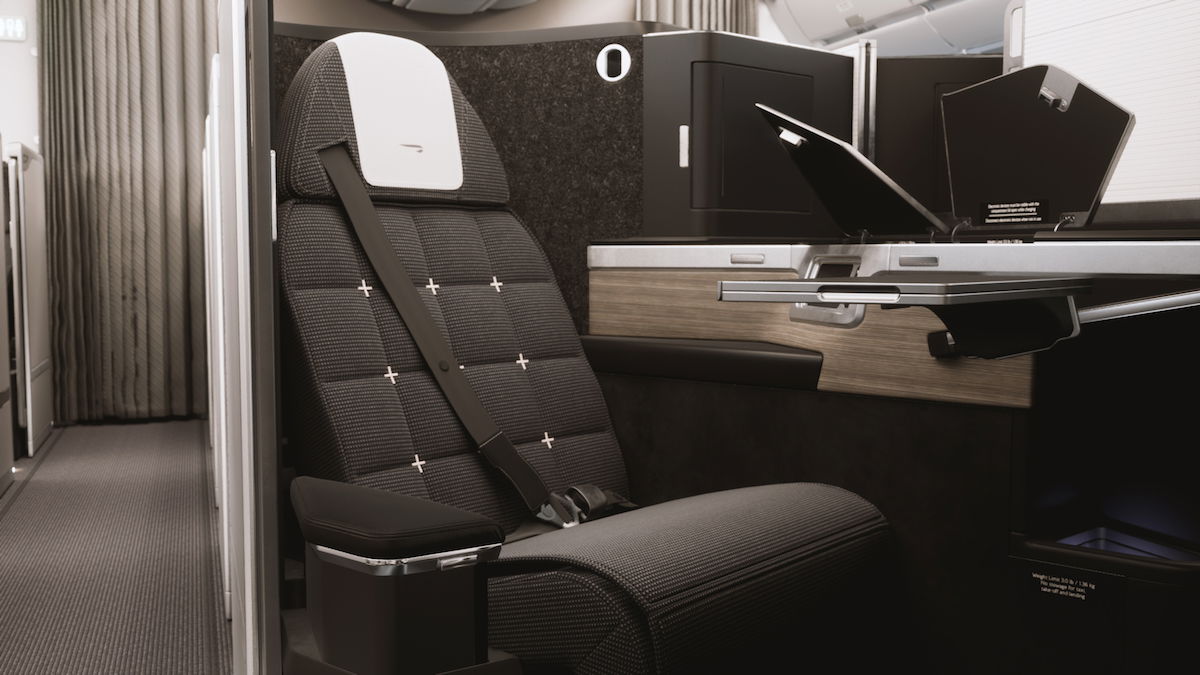 British Airways' new business class
Starting today (October 9), the following New York frequency will feature a 777 with Club Suites:
BA173 London to New York departing 11:20AM arriving 2:05PM
BA112 New York to London departing 6:30PM arriving 6:30AM (+1 day)
As the airline reconfigures more 777s, the plan is for more of them to be put on the New York route. You'll always want to check the seatmap for your flight to make sure it matches the new configuration, as the schedule remains subject to change.
Clearly this is intended as a competitive response to Virgin Atlantic. They also have a new business class product on the A350-1000, and they are flying it exclusively to New York for the time being (they've already scheduled 4x daily flights).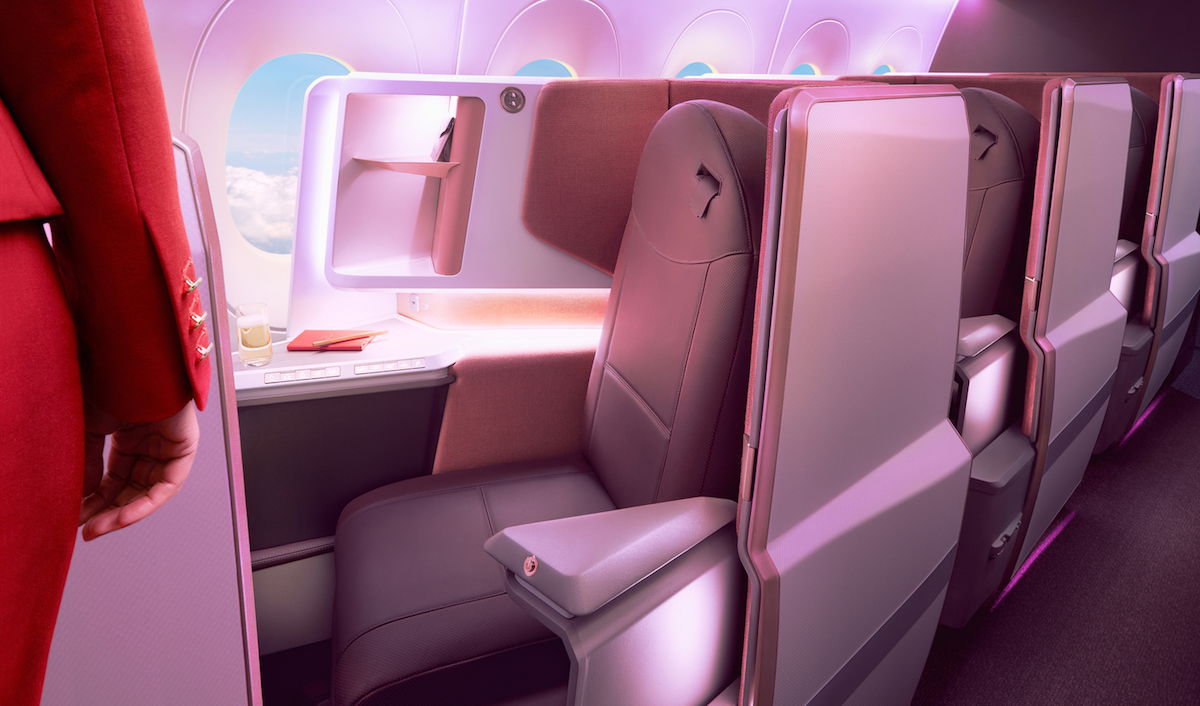 Virgin Atlantic's new business class
How To Tell If You're On A Reconfigured 777
Beyond the above route, how can you tell if your flight is scheduled to be operated by a reconfigured 777?
The reconfigured 777 features just eight first class seats, which are almost identical to British Airways' old first class seats.
Meanwhile in business class the configuration goes from 2-4-2 to 1-2-1.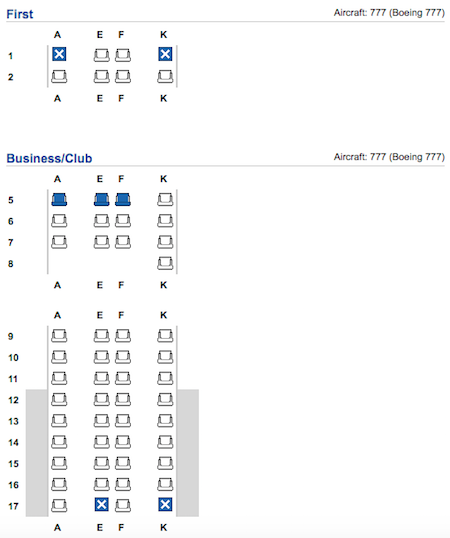 Bottom Line
It's exciting to see British Airways' first reconfigured plane with their new Club Suites. This should be great news for the New York market, where competition is really heating up between British Airways and Virgin Atlantic.
The reason British Airways isn't putting the A350 on the New York route is because it doesn't feature first class, and New York is a market where there's first class demand. So that's why the 777 is the perfect plane for the route, since it still features a smaller first class cabin, but also has the new business class.