British Airways has been investing significantly in their premium cabin experience. The airline has refreshed service in first and business class, is introducing an all new business class suite, and is also renovating their lounges.
The first US lounge to get refreshed was the one at New York JFK, which is logical enough, given what a big station it is for British Airways.
In late 2018 I wrote about how British Airways closed their lounge in San Francisco temporarily, as they planned to renovate it. This was so long overdue — while the lounge had nice views, it was otherwise awful.
Well, there's some good news on that front. British Airways' new San Francisco lounge opened today, and it looks like a massive improvement. The 655 square meter (~7,000 square foot) lounge has British Airways' new contemporary design.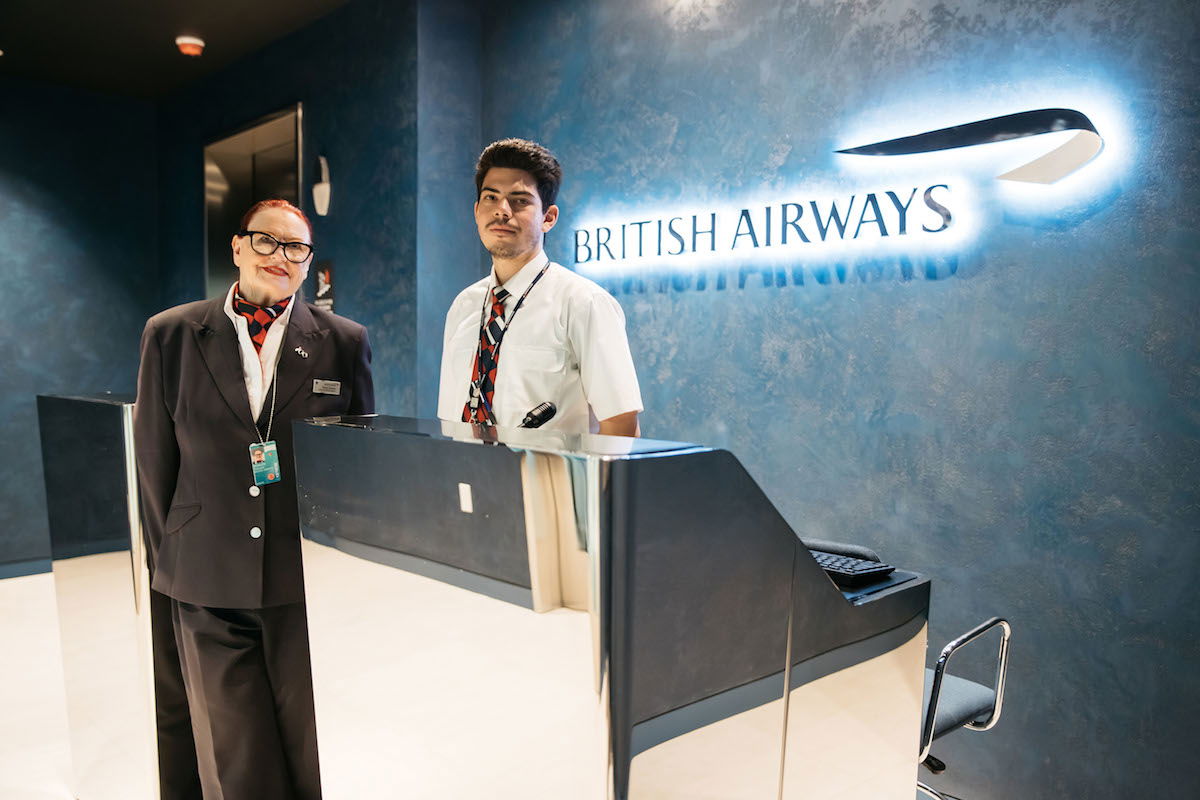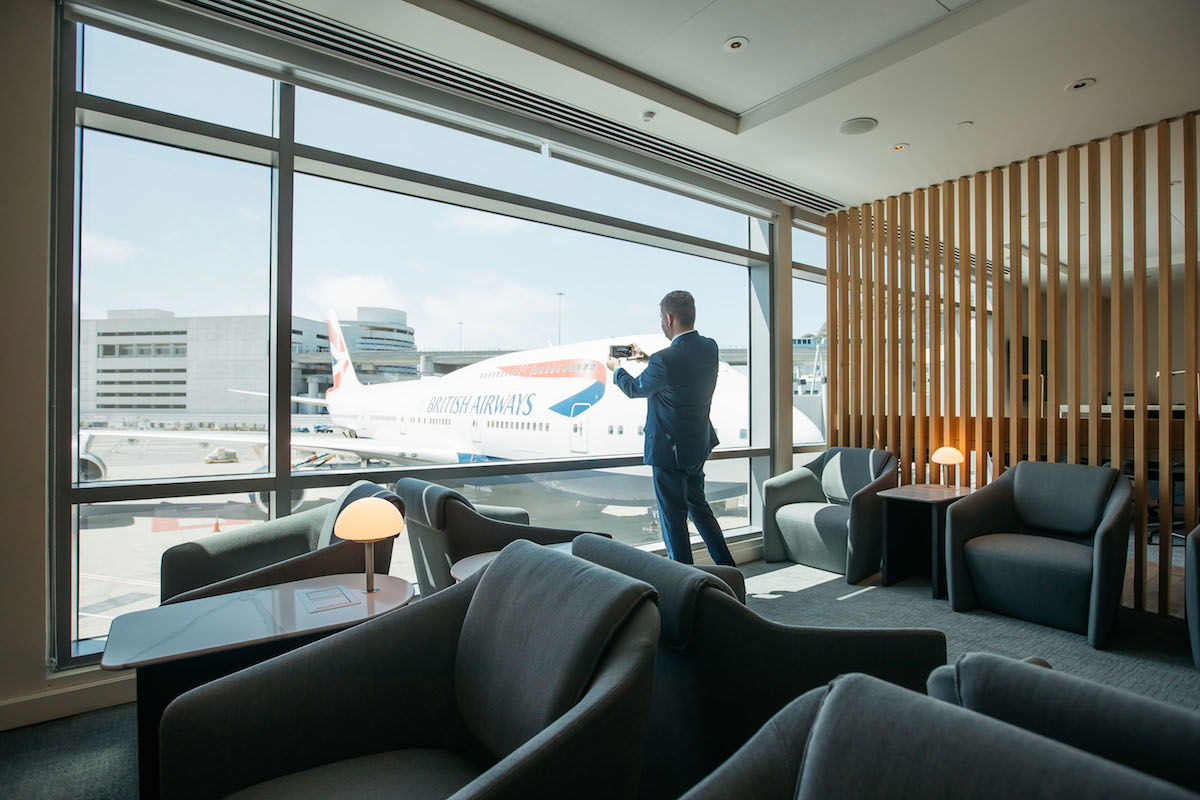 British Airways notes that the new lounge includes the following:
Beautifully crafted granite feature bar stocked with a tempting display of branded spirits, beers and soft drinks together with a selection of fine wines from around the world
Main lounge offers tasty, wholesome hot and cold options including fresh seasonal salads, build your own pasta bowl, a selection of local Sonoma County cheeses and sweet treats
Boutique Dining exclusively for guests traveling in First offers a pre-flight 'a la carte' menu carefully curated by our in-house chef. Guests can choose from freshly prepared seasonal soups, locally sourced artisanal cheese and charcuterie. Entrées include mezze plates, seafood cioppino or heirloom tomato and ricotta rigatoni. Guests can finish with an indulgent dessert, all complemented by wine pairings from our extensive wine list.
Office area with wireless printing
A minimum of 80% of seating with access to power
PA and music system with zoned areas and bespoke playlist
Ross Hunter from UK-based interior design agency Graven Images, was responsible for the scheme design for the lounge interiors
Jonathan Tsurui from SF-based architects WDA William Duff Associates, was responsible for the architectural design
Featured artists in the lounge include: Bill Jacobsen, Doug Hall, Katherine Sherwood, and Ruth Root
This is such a great improvement. The lounge in general looks so much nicer than the old one. Below are some pictures of the main part of the lounge.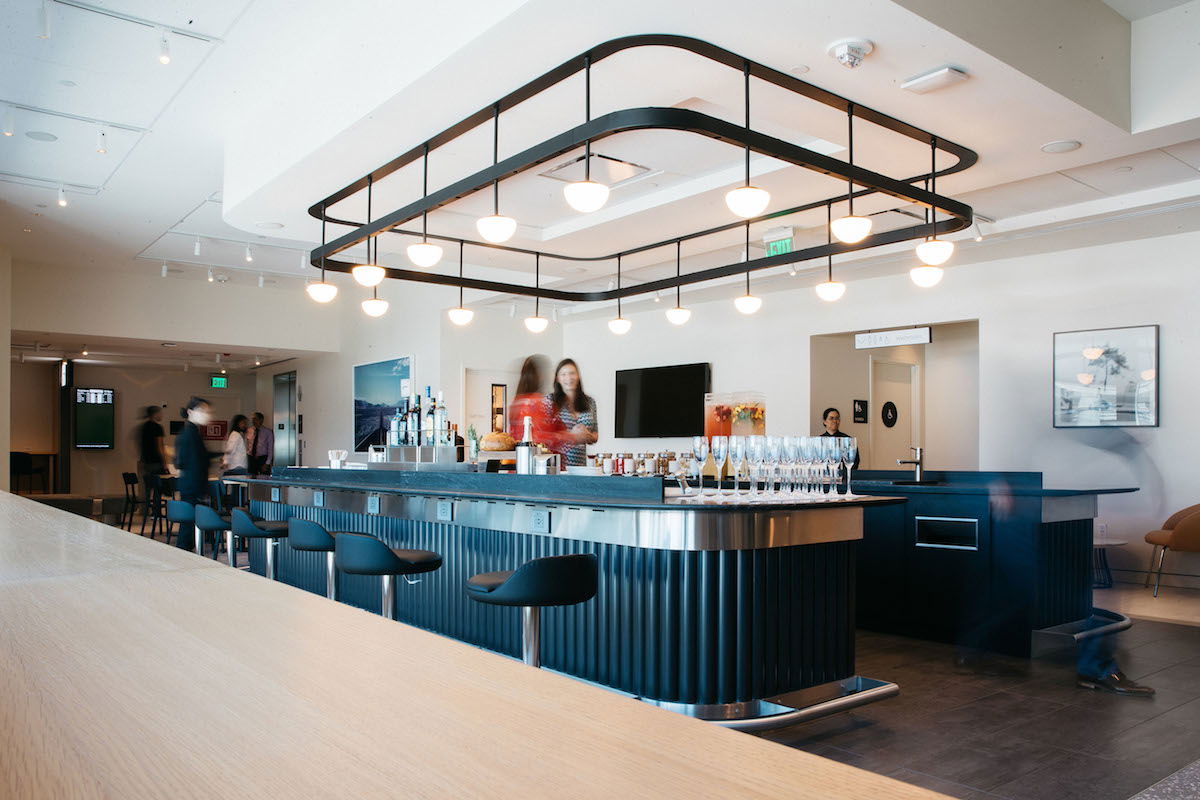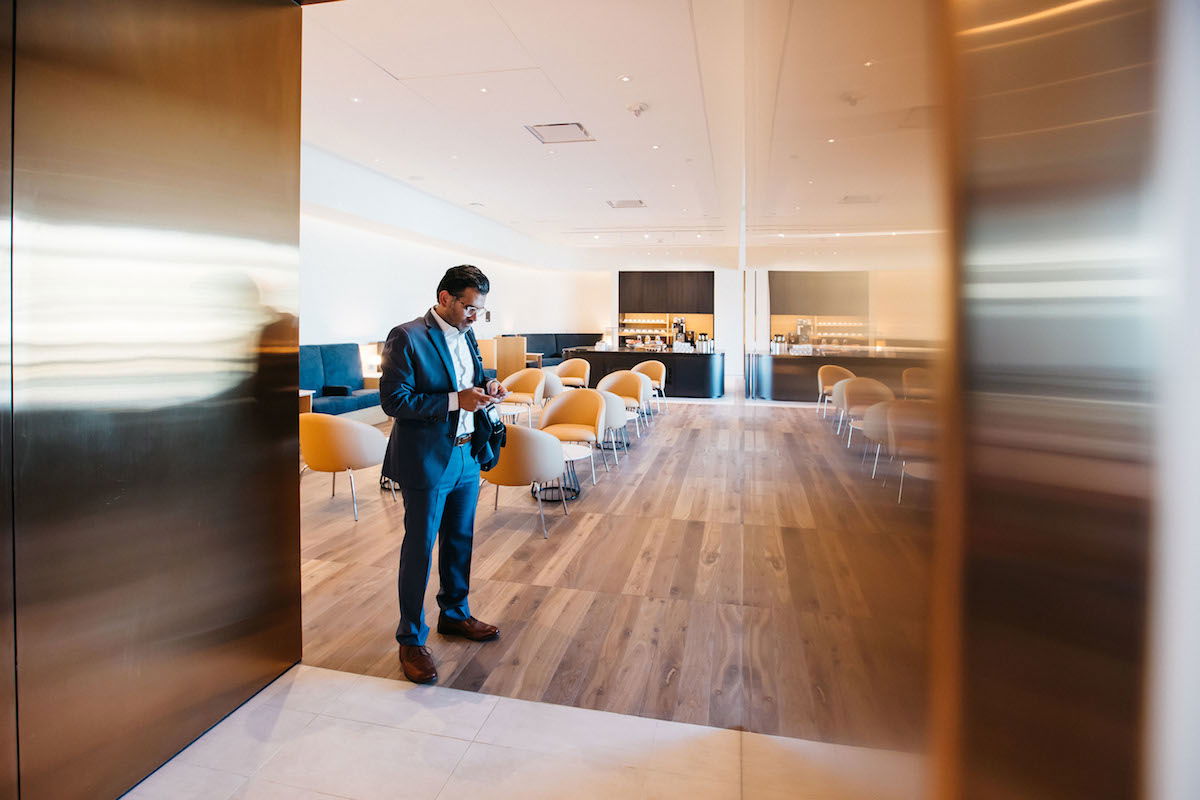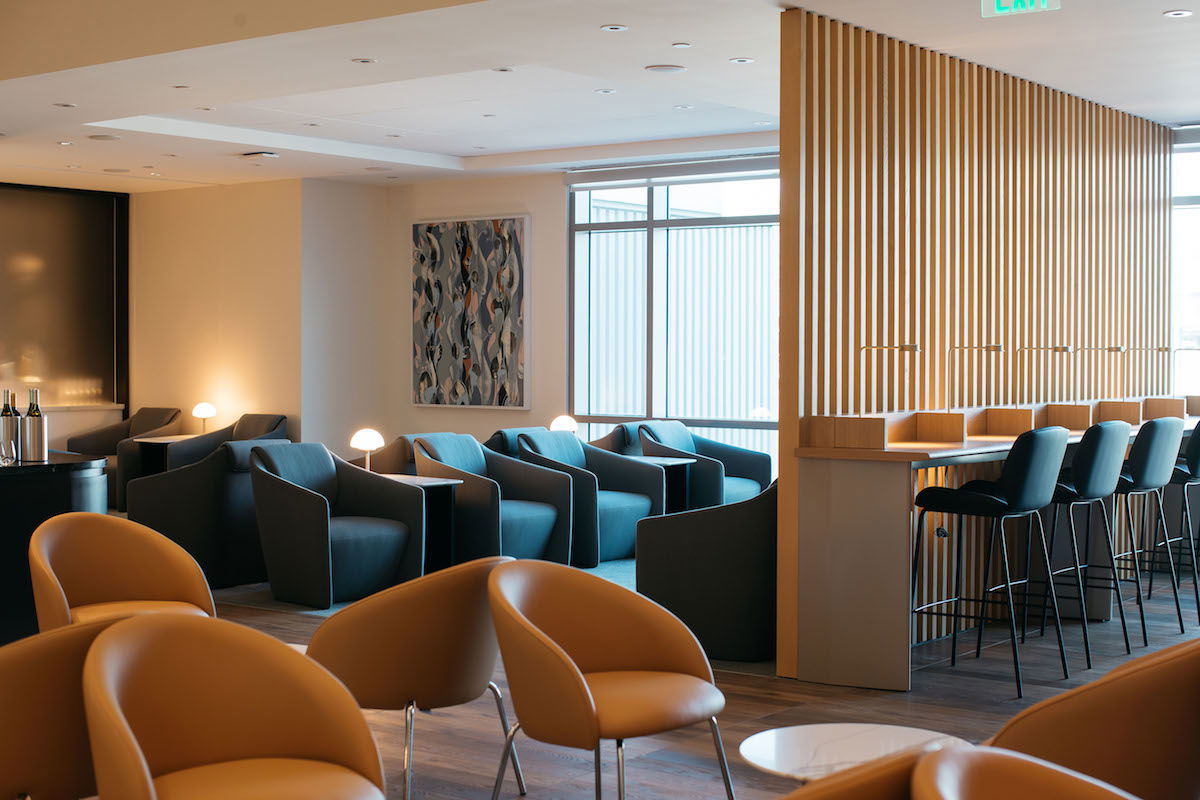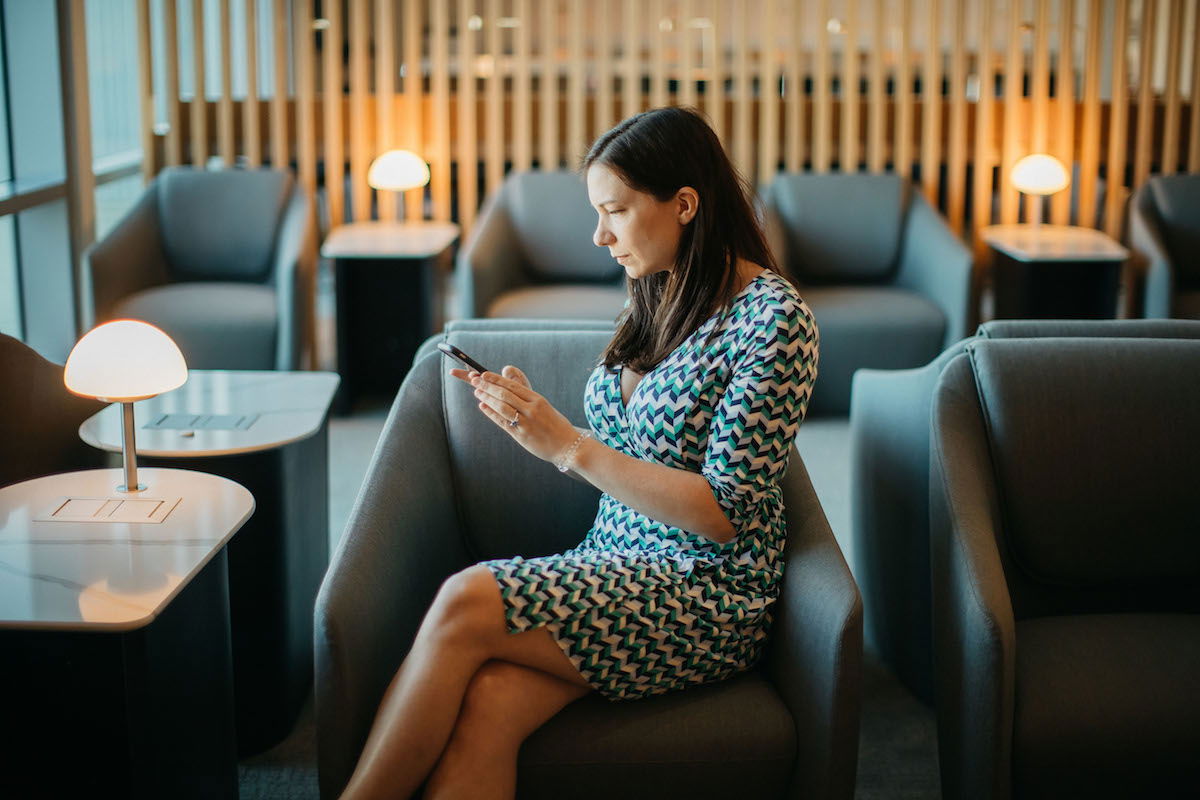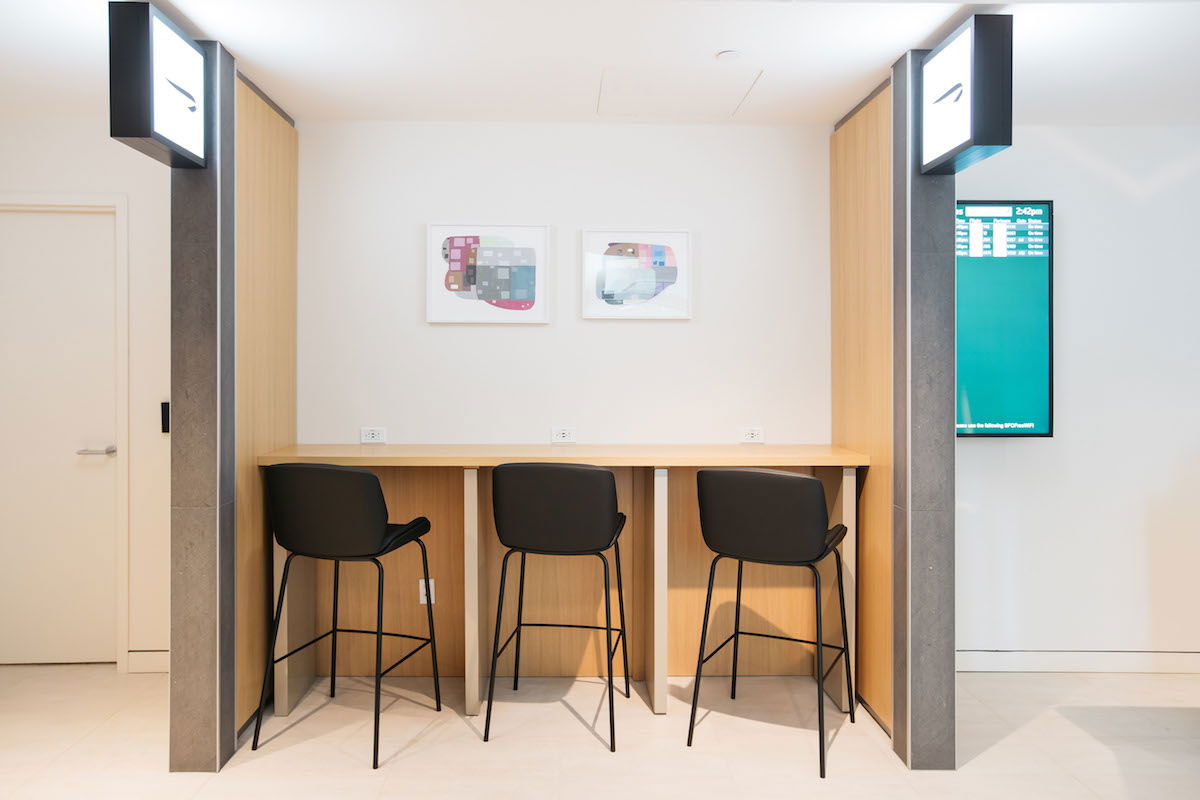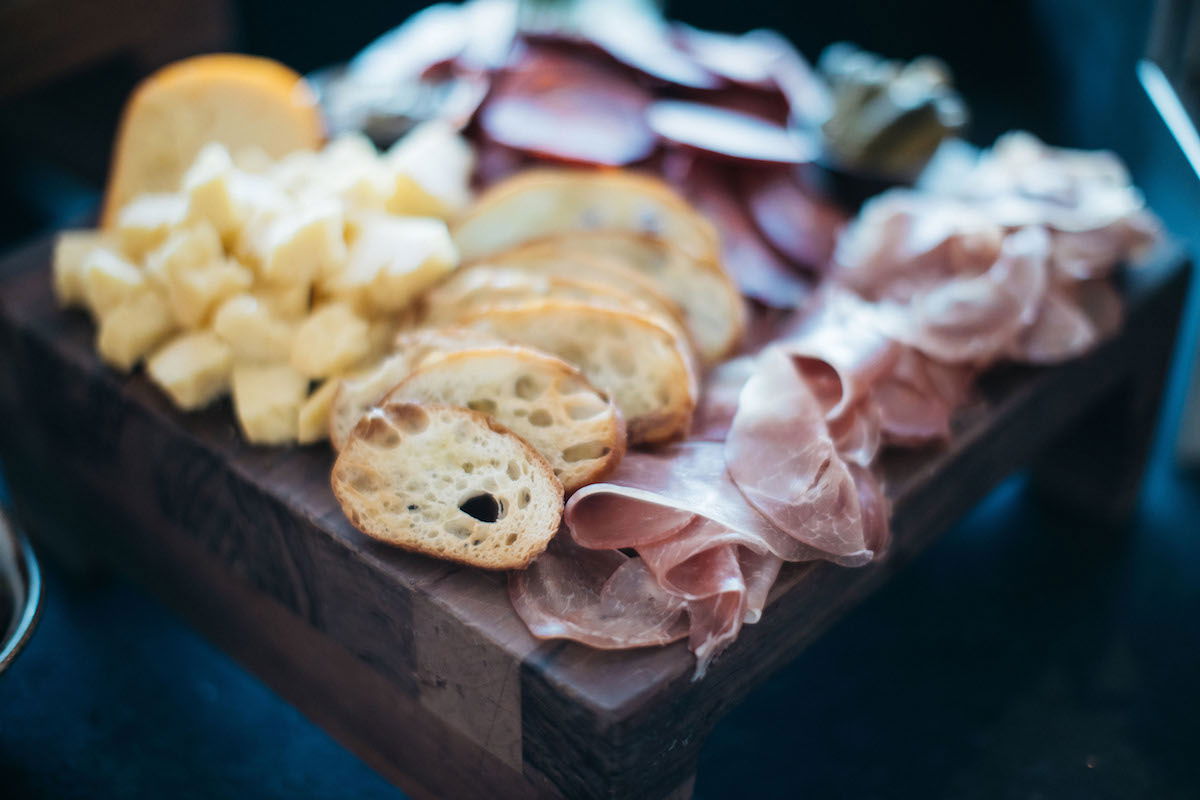 What's most impressive here is that British Airways has added pre-flight dining for first class passengers. Previously they had a separate first class section (which oneworld Emerald members also had access to), though in reality it wasn't any better than the old lounge. So the fact that they've now decided to do something better with the space is great (though oneworld Emerald members don't have access to this space).
Below are some pictures of the first class dining.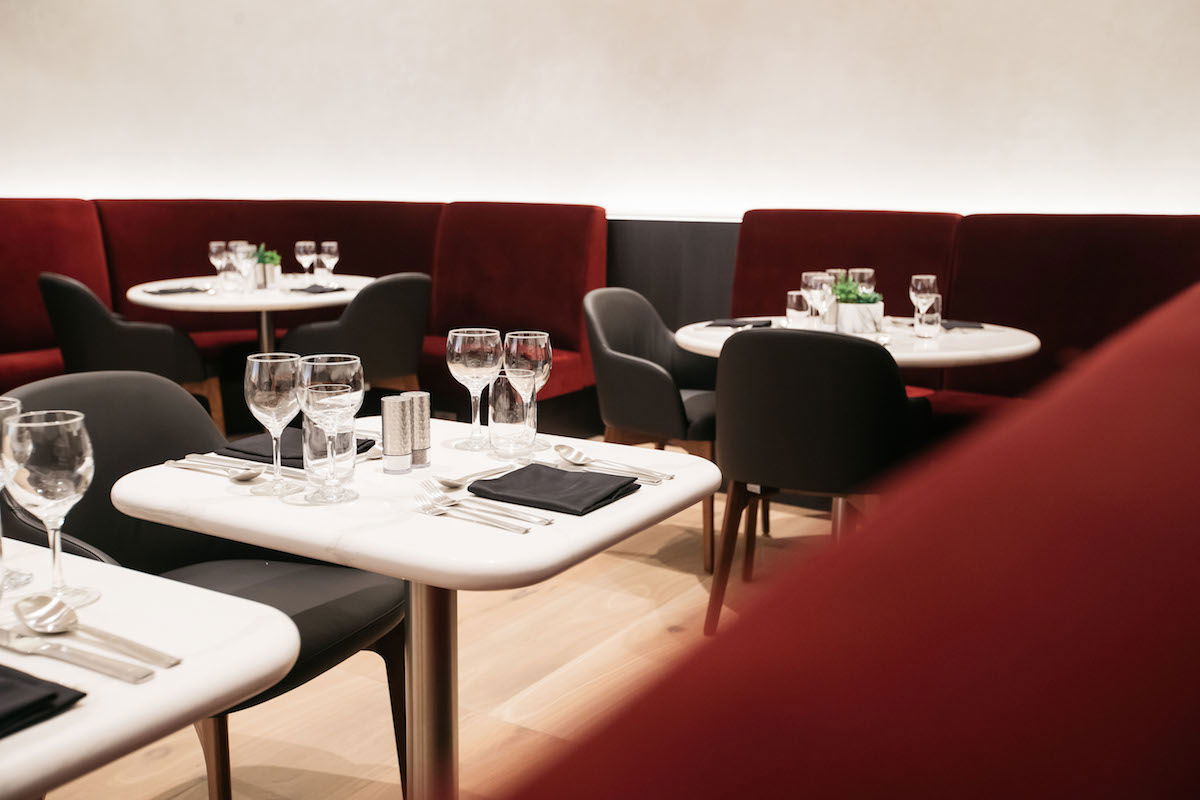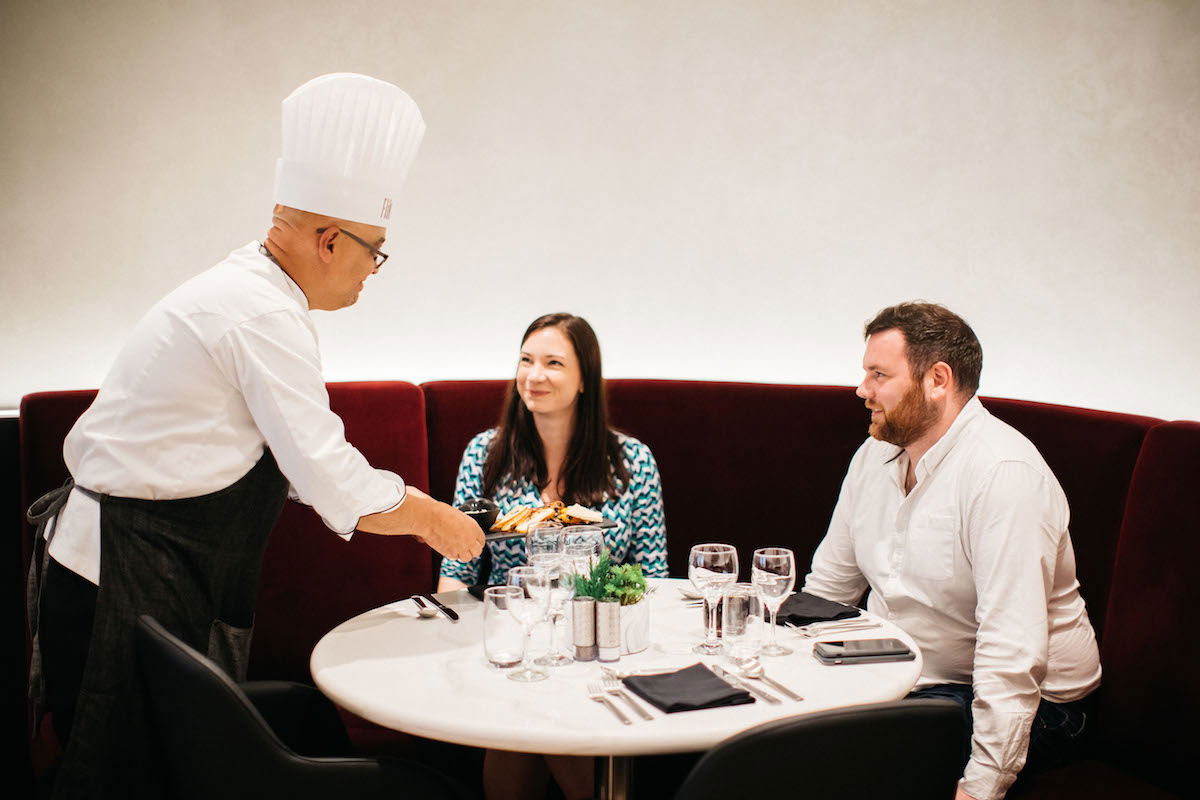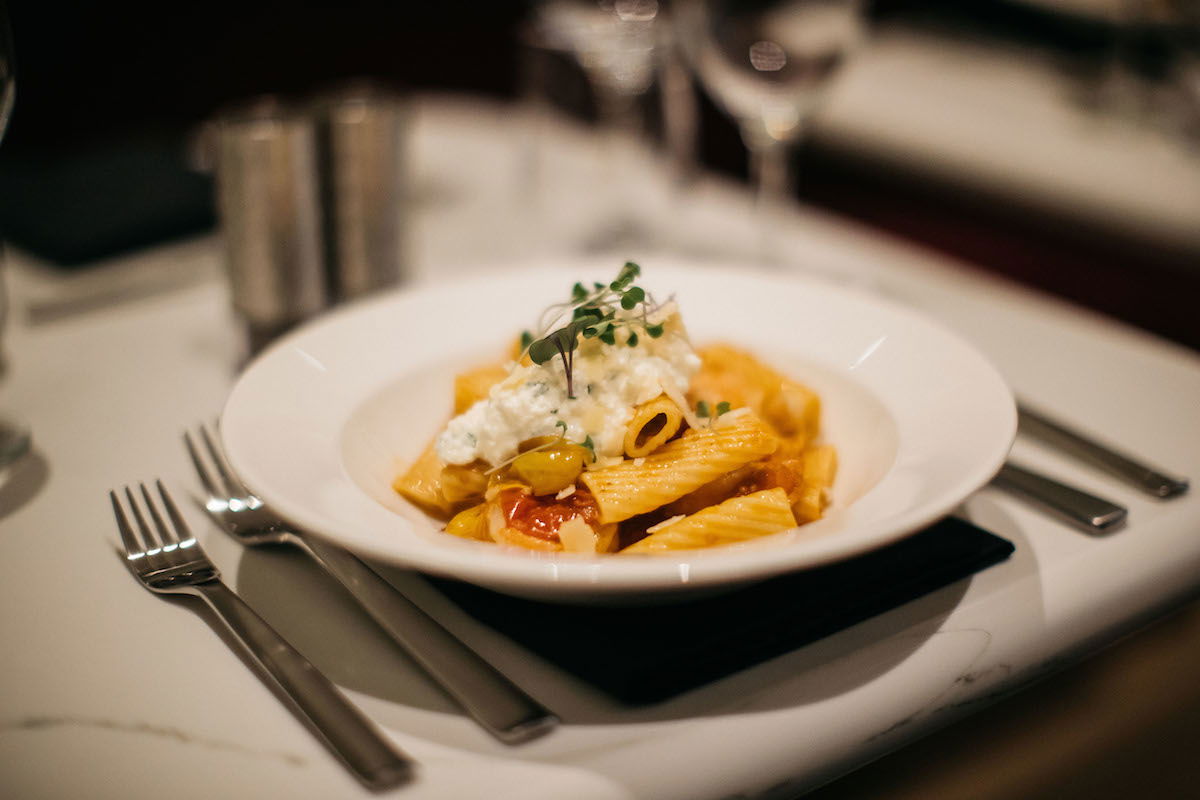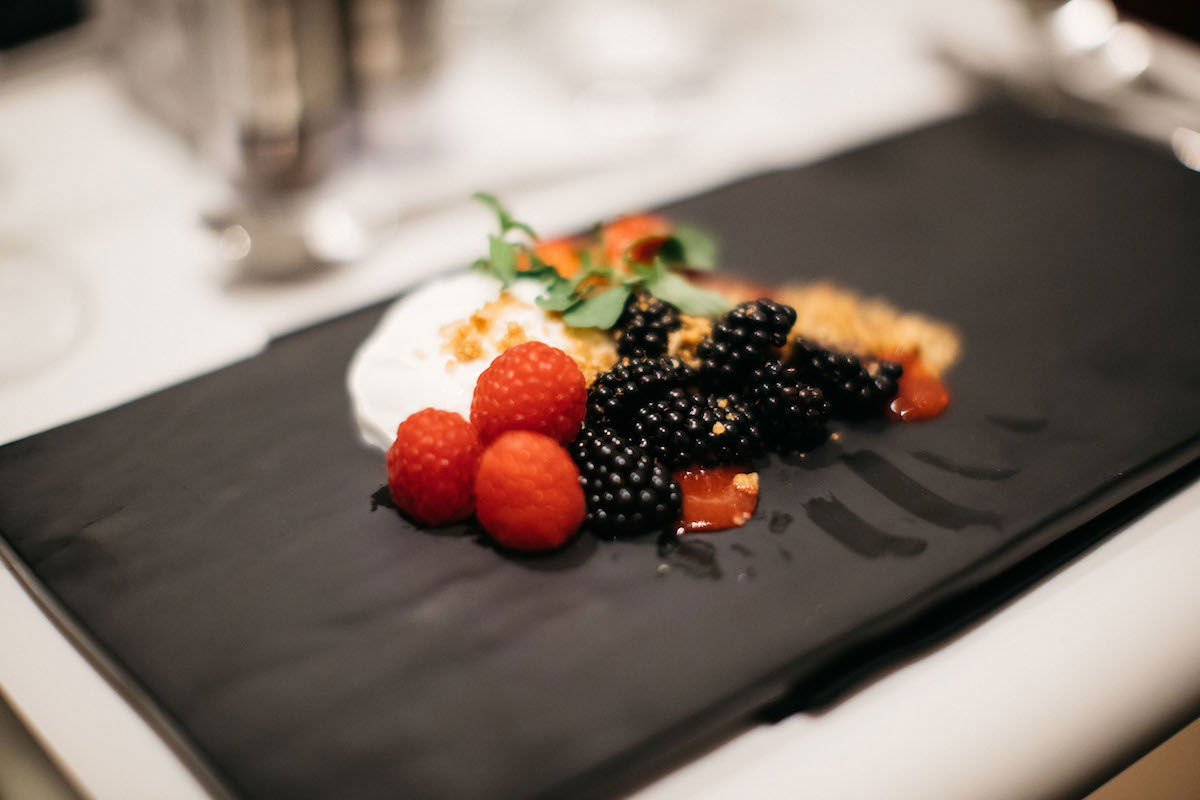 The lounge also has the benefit of offering direct boarding.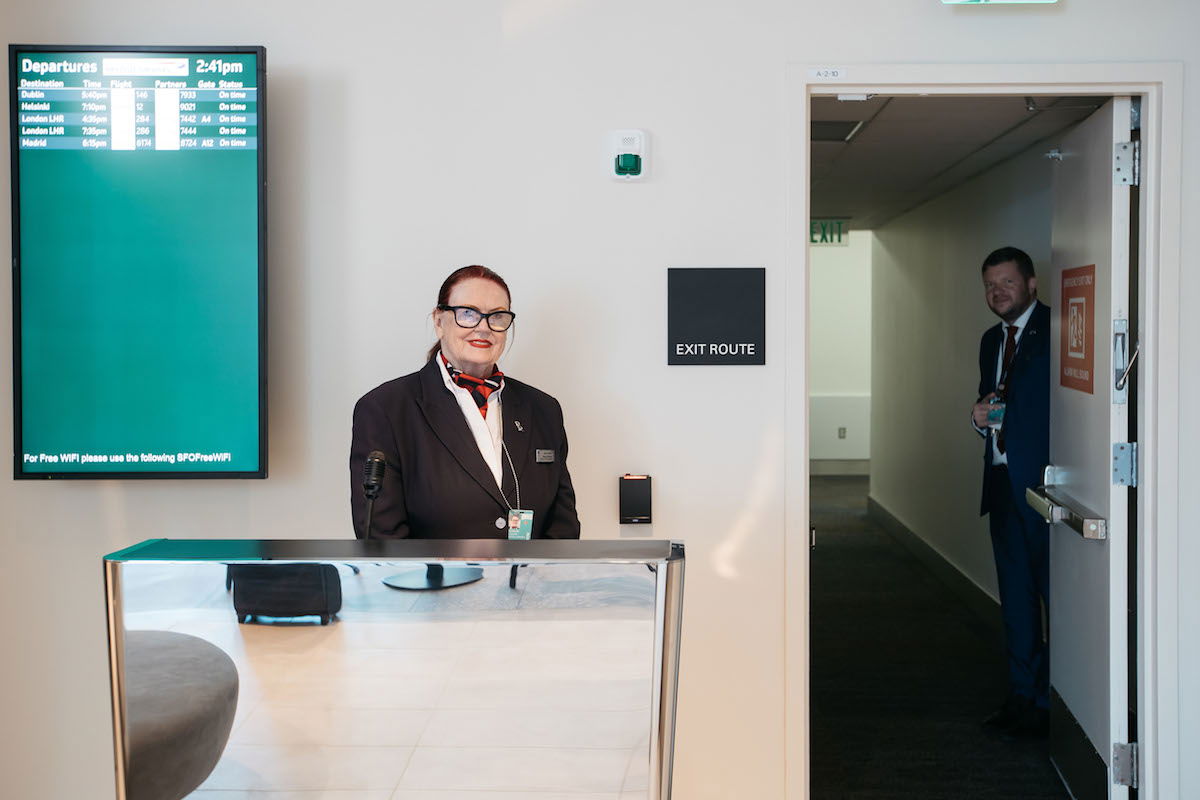 Bottom line
British Airways' new SFO lounge looks fantastic, and like such a huge improvement over the previous disappointing lounge. For first class passengers this is fantastic, as you'll be able to dine before the flight.
For business class passengers you have the benefit of upgraded decor, great views, and direct boarding. However, I wouldn't expect the food to be that great, and the lounge also does tend to be crowded.
Anyone have plans to check out the new BA lounge at SFO soon?