In October Brazil announced that in 2018 they'd begin issuing electronic visas for citizens of the United States, Australia, Canada, and Japan. This is such a huge step in the right direction, given that previously getting a visa to Brazil was both costly and time consuming. Well, there's great news — as of today, US citizens can apply for Brazilian e-visas. The cost to apply is just $40, plus a $4.24 service fee, which is a huge reduction over the previous fee of $160.
You can apply for a Brazilian e-visa here, and read all the frequently asked questions here. To apply you'll need to register on the site, complete the visa application form, upload mandatory documents, answer a set of questions, and then make the online payment for the fee.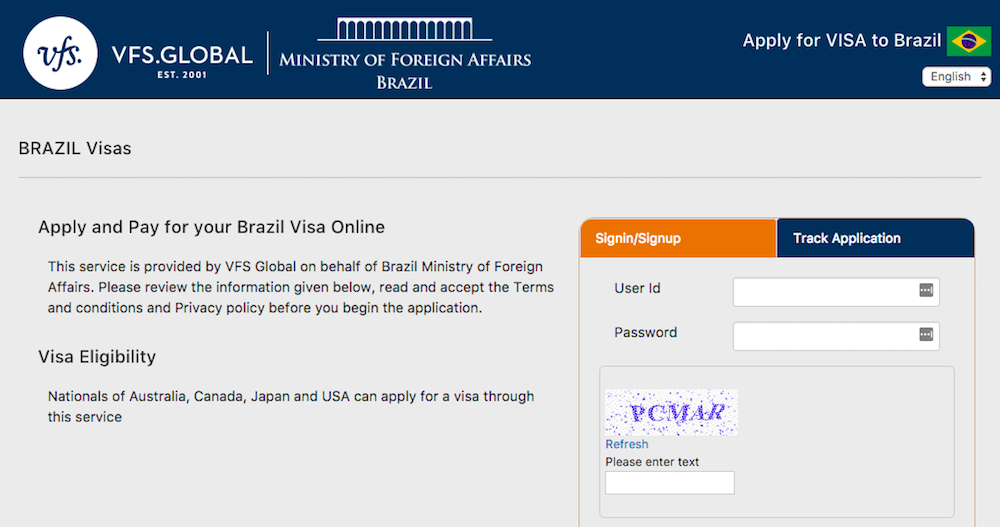 The application page indicates that visas should be approved 4-5 business days after the completed application is submitted. E-visas should be valid for two years from when they're issued, or when the passport expires, whichever comes first. They're valid for multiple entries, though you can't spend more than 90 days per year in Brazil with an e-visa.
The only slight downside is that previously visas were valid for 10 years rather than two years, though that's a small price to pay for the convenience of being able to get a visa online for just over a quarter of the cost.
Brazil hopes that their simplified visa process contributes to a 25% boost in visitors. That might be optimistic, though I do imagine they'll see a significant boost in interest, especially given what a pain the visa process previously was. From a traveler's perspective, though, we just don't see that many amazingly low fares to Brazil. While it seems like $400-500 roundtrip fares to Europe are the norm nowadays, it's rare to see fares that low to Brazil.
Does Brazil's new e-visa policy make you more likely to visit?