The national airline of Bangladesh has revealed plans to operate a single roundtrip flight to Toronto in the coming days. This is an interesting one, because unlike other one-off flights, this isn't a charter or repatriation service.
Bangladesh Airlines' Dhaka to Toronto flight
Biman Bangladesh is promoting on its website how it plans to operate a flight from Dhaka (DAC) to Toronto (YYZ) in the coming days. Specifically, the flight will operate as follows:
03/26 BG305 Dhaka to Toronto departing 11:00PM arriving 7:15AM (+1 day)
03/29 BG306 Toronto to Dhaka departing 10:00AM arriving 12:15PM (+1 day)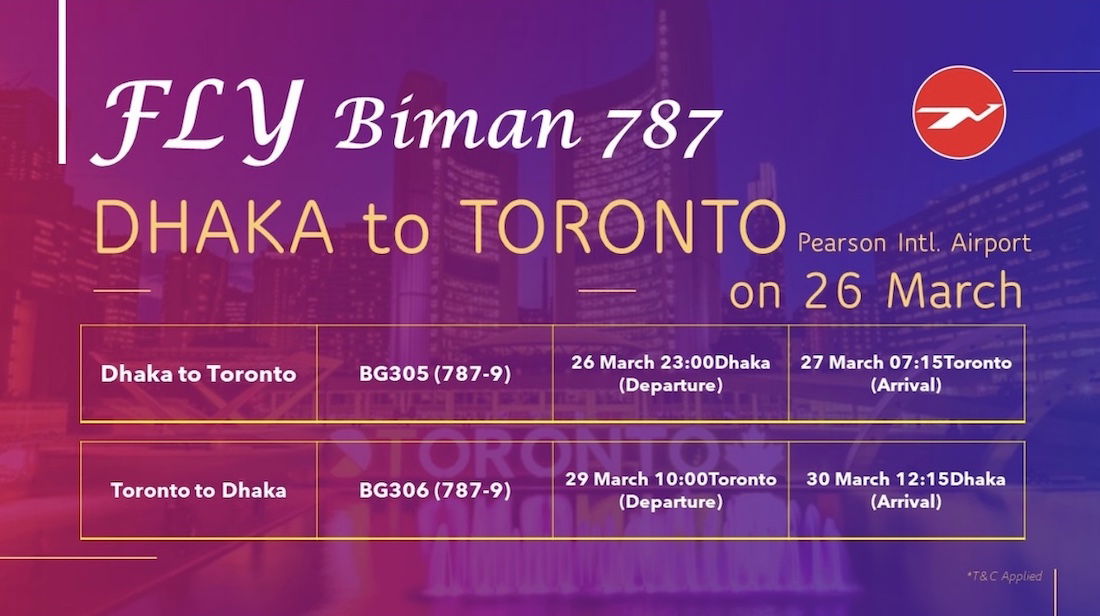 The flight will cover a distance of 7,742 miles, and is blocked at 18hr15min westbound and 16hr15min eastbound. Biman Bangladesh has a fleet of 21 aircraft, with long haul aircraft including the Boeing 777-300ER, Boeing 787-8, and Boeing 787-9.
The airline plans to use the Boeing 787-9 for the flight, featuring 298 seats. This includes 30 business class seats, 21 premium economy seats, and 247 economy class seats. The carrier's 787-9s are only a couple of years old.
Interestingly business class is totally sold out on this flight (or was just never made available to the public), while premium economy and economy are wide open. You'd kind of expect these flights to have lots of availability, given that this flight just went on sale a few days ago.
What's the purpose of Biman Bangladesh's Toronto flight?
What exactly is the purpose of this (for now) one-off flight? That's an excellent question. This is being referred to as an "experimental commercial flight." Allegedly Biman Bangladesh wants to launch regularly scheduled flights between Dhaka and Toronto in the near future, which would be (by far) the carrier's longest route.
Fair enough if that's the plan, but why operate a one-off flight like this? After all, most airlines don't operate an "experimental" flight prior to launching a route. We can only speculate:
This can't be about determining the demand or economics for this route, given that selling a one-off flight a week in advance hardly gives you a good sense of that; for that matter, blocking off the whole business class cabin doesn't help with economics
You don't really have to "practice" fly a route before launching regularly scheduled service, though is this about ETOPS, crew rest testing, or something else? I suppose the airline hasn't operated flights this long recently, so perhaps there's something to be said for testing crew rest procedures, staffing, etc.?
It's reported that several government and airline officials will be onboard, including the State Minister for Civil Aviation and Tourism, a director for Biman Bangladesh, and more
It sure seems to me like this is likely somewhere between a joy ride and an experimental commercial flight…
It is interesting to see how Bangladeshi publication bdnews24.com covers this flight. The author claims to have been told by an airline sales representative that tickets are "not for ordinary people," though that's not true, as at least now the flight is totally on sale, except in business class. And then the story goes on to say this:
Biman spokesperson Tahera Khandaker did not respond to bdnews24.com requests for the list of passengers.
Hmmm…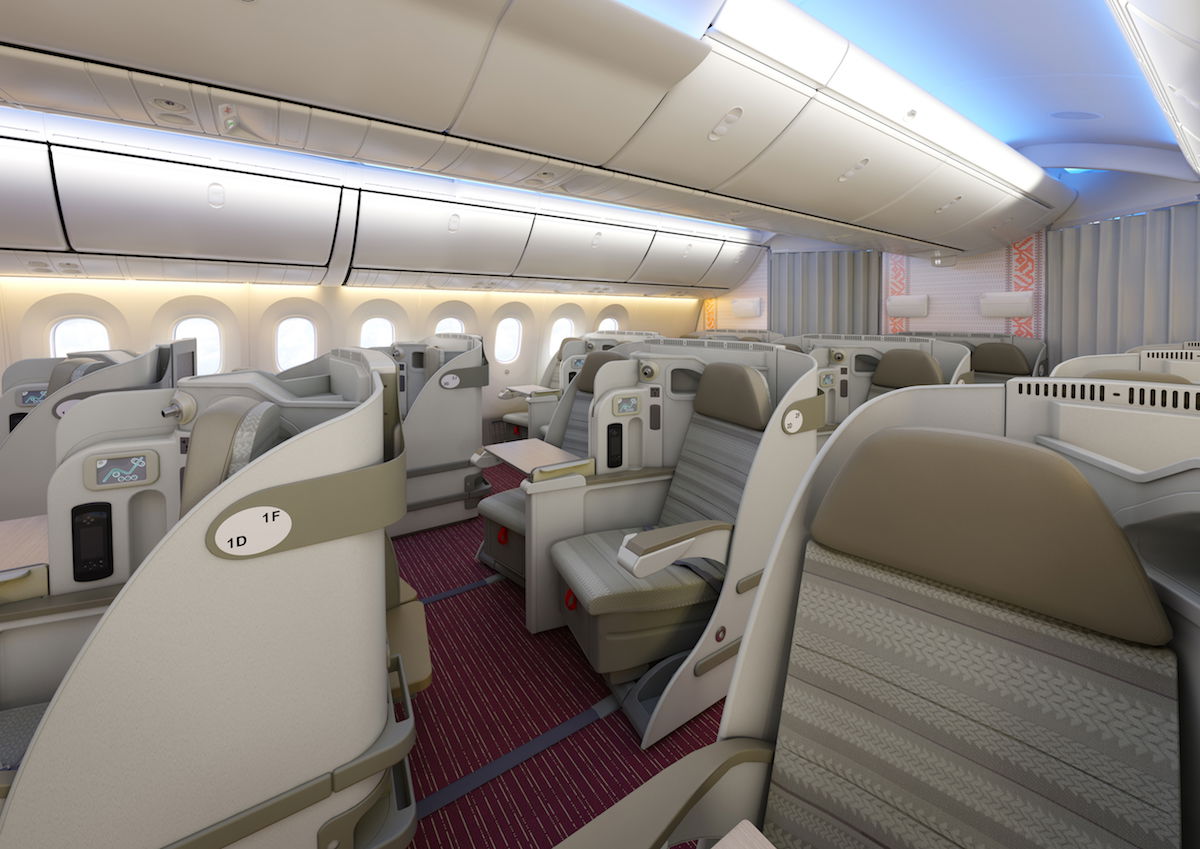 Bottom line
Biman Bangladesh will be operating a single roundtrip between Dhaka and Toronto in the coming days, using a Boeing 787-9.
Personally I'm hoping Biman Bangladesh launches this route on a regularly scheduled basis, as this seems like a fun flight review. And if the airline does fly to Toronto regularly, you can bet that Air Canada Aeroplan will add Biman Bangladesh as a partner on which you can redeem miles.
What do you make of Biman Bangladesh's flight to Toronto?