One of the best uses of British Airways Avios is for short-haul travel within the US on American and Alaska.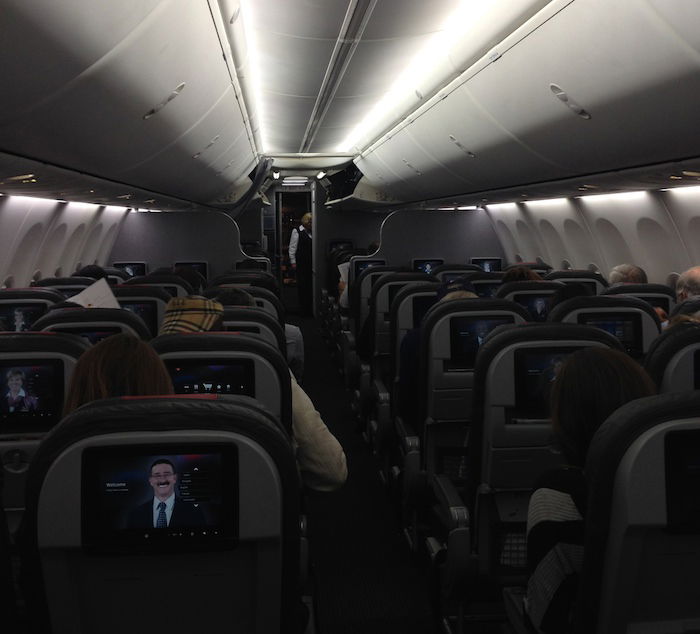 British Airways Executive Club has a distance based award chart, meaning the number of points required is directly correlated to the distance of your flight (which is awesome, since the shortest flights are often also the most expensive on a per mile basis).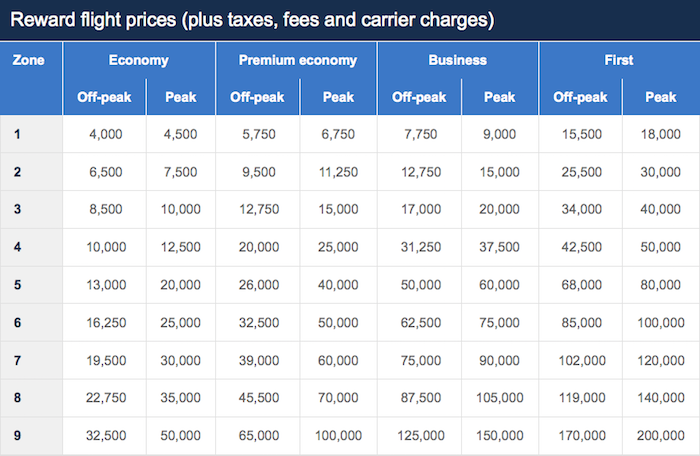 The following number of Avios are required for short-haul flights on American (and these are redemption rates which didn't even change with British Airways' award chart devaluation earlier in the year):
4,500 Avios for a one-way economy flight of 1-650 miles
7,500 Avios for a one-way economy flight of 651-1,151 miles
10,000 Avios for a one-way economy flight of 1,152-2,000 miles
American bookings with Avios have long been bookable directly on ba.com, but then selecting seats and adding your AAdvantage number to the reservation has long been a bit of a pain. That's because British Airways uses different record locators than American does, given that they work on different reservations systems.
Via Travel Codex, it looks like it's now easier to "service" your American reservations booked with Avios, as aa.com now recognizes British Airways record locators.
So say you're looking at making a booking for 4,500 Avios plus $5.60 (the standard cost using Avios for a one-way ticket of less than 650 miles):

On the booking page, remove the Executive Club number which auto-populates in the field below the passenger details. This way you'll be able to add your AAdvantage number easily after confirming the booking.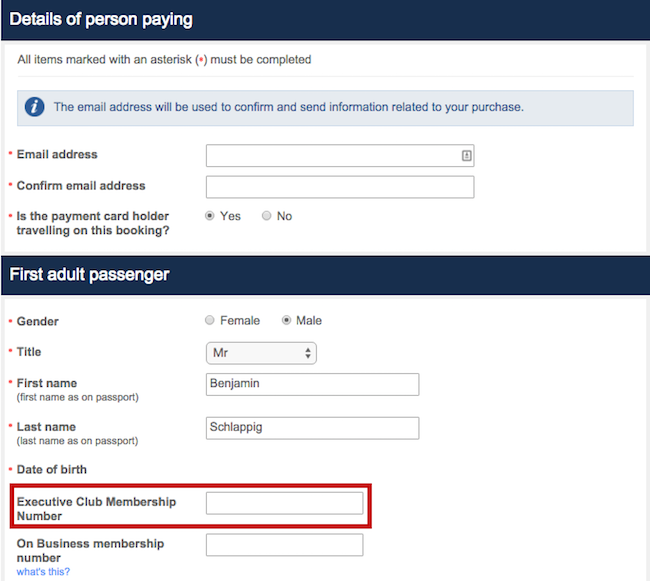 Once booked, you'll receive the British Airways confirmation code, which is different than the American confirmation code.
Previously you'd have to figure out the American confirmation code by either calling American or British Airways, or using a different website. However, now American's website will recognize the British Airways confirmation code, so enter that on aa.com.

This will bring you to the "My Trips" page, which will pull up the reservation and show you the American confirmation code.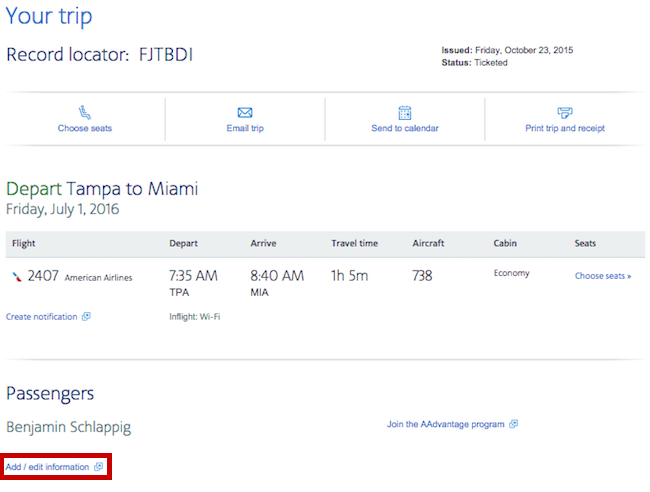 At the bottom of the page click the "Add / edit information" button, which will allow you to enter your AAdvantage number as well as your Known Traveler Number (which will get you TSA PreCheck).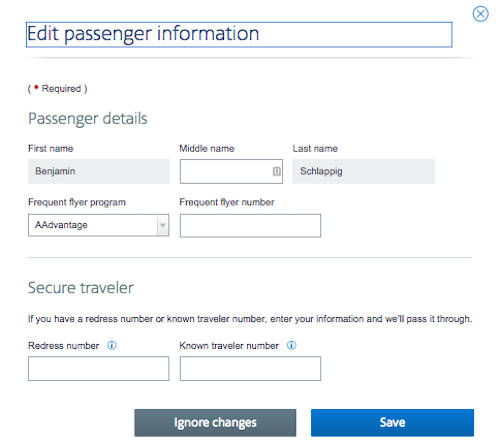 And then you can select your seats directly with American, and if you're an elite member you can even select exit row, Main Cabin Extra, etc.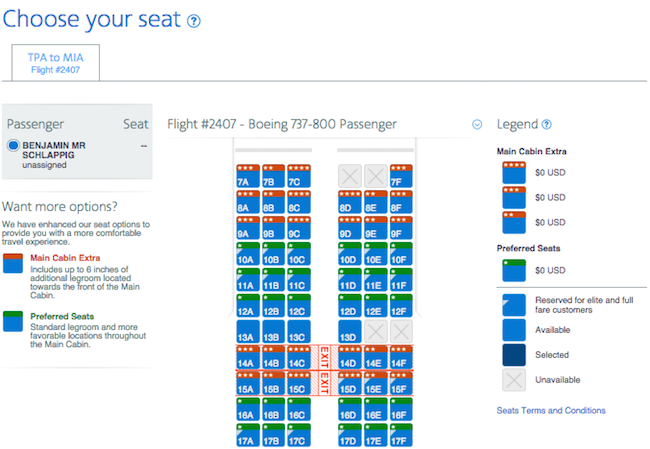 Bottom line
Apparently this has been possible for a while now, though it's the first time I've seen it. While this isn't a game changer, it does save me a couple of minutes every time I make an Avios booking for travel on American, which is pretty awesome.
To recap:
Leave the frequent flyer field blank when making your Avios booking on British Airways' website
Once you've completed the booking, enter the British Airways locator on American's website to get the correct locator
Add your AAdvantage number and Known Traveler Number (if applicable) so you can select premium seats and get TSA PreCheck