Avelo Airlines is one of two "legitimate" US airline startups right now (with the other being Breeze Airways). Avelo is founded by a former Allegiant Travel and United Airlines executive, who plans to create an airline that will in some ways be similar to Allegiant.
The airline will be an ultra low cost carrier that will offer point-to-point flights to secondary markets that aren't currently well served. The airline plans to use Boeing 737-800s with 189 seats, so these planes would be high density and in a one-class layout. You can expect this to be one of the more basic airlines in the US.
We don't know exactly when Avelo will launch flights, though seemingly out of nowhere the first Boeing 737-800 in the Avelo livery has emerged, with @planespottingcvg having snapped a picture of the plane at Indianapolis Airport.
Avelo's first plane is a Boeing 737-800 with the registration code N803XT. The plane is roughly 15 years old, as it entered service in 2006, and it flew for Turkish Airlines through May 2020.
As far as the livery goes, I kind of like it… I think? I mean, it's not the most exciting or unique livery ever, as it follows the same general format as most airlines introducing new liveries nowadays. A couple of things stand out, at least from a marketing perspective:
The color choice seems pretty logical for an ultra low cost carrier that's supposed to offer basic transportation — blue is associated with reliability and is intended to promote trust
The all lower case letters are supposed to make the company seem more friendly, approachable, and casual
As a point of comparison, Breeze Airways has a livery that really stands out and is different than we've otherwise seen at US airlines, though to me the livery already looks kind of dated.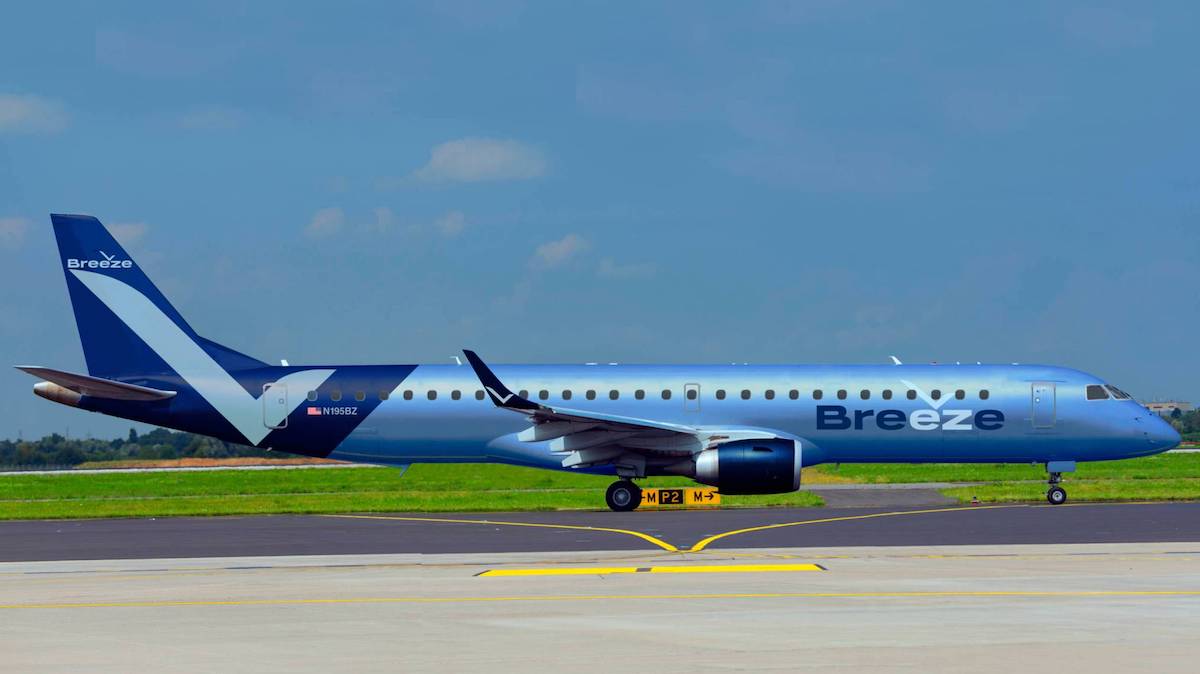 I'm curious to see when Avelo launches operations — the airline is hiring both flight attendants and pilots with fairly traditional contracts (unlike Breeze, which has had some questionable hiring tactics, especially for flight attendants), so presumably the airline plans to launch operations at some point this year.
What do you make of Avelo Airlines' livery?