For the first time in years, I've spent 30 straight days in the US. It wasn't supposed to be that way, as I had two international trips canceled, including one with my dad to Slovakia and Macedonia. Nonetheless I've had a lot of domestic travel, which in many ways I find more exhausting than international travel.
I have quite a bit of upcoming international travel, including a trip on Xiamen Air to Chengdu, a Qatar Airways ticket from Ho Chi Minh City to New York, positioning flights on American to Asia, a ski trip to Europe in a few months, etc. So in many ways I've been content and have been trying not to plan any more longhaul travel, since my schedule is already full.
However, I'm always up for doing a quick review trip, especially if the trip only takes a few days. I just booked my latest such trip, which I'll be taking next month, and wanted to share what I booked. This was actually planned in reverse chronological order, so let me explain it in that order.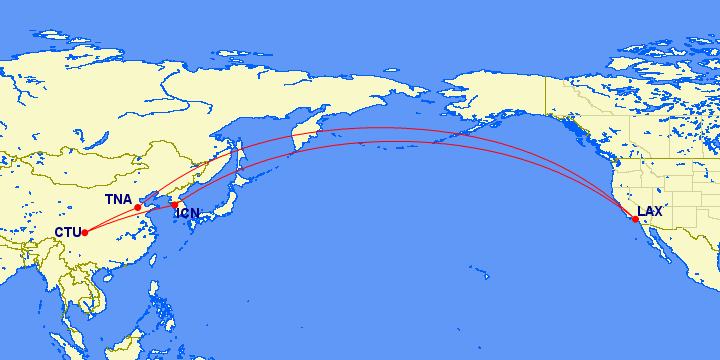 Sichuan Airlines business class from Chengdu to Los Angeles
The amount of expansion we've seen from Chinese airlines to the US the past few years has been insane. I've reviewed most of these airlines (Air China, China Eastern, China Southern, Hainan, and Xiamen), though one of the airlines I haven't reviewed is Sichuan Airlines, which late last year began flying between Chengdu and Los Angeles.
As of now their longest range plane is an A330, so they aren't able to operate the flight nonstop. The flight alternates between operating via Jinan and Hangzhou.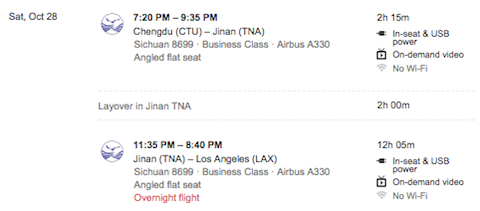 While Sichuan Airlines isn't part of any alliance, what I think makes them worth reviewing is that they have incredibly reasonable business class fares. I consistently see one-way business class fares from China to Los Angeles for ~$1,000, which is a heck of a deal.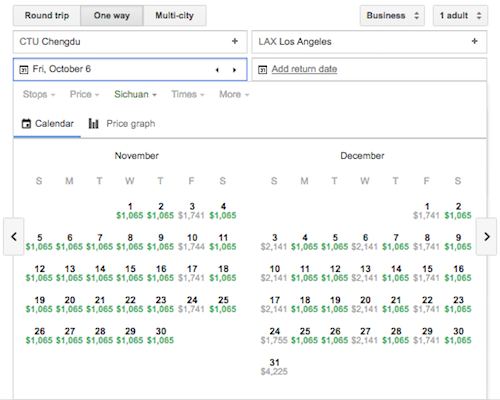 However, I guess we'll have to see what the service is like. There's very little out there about the airline. It's my understanding that their A330s have angled business class seats, so I'm not especially looking forward to that. Maybe their soft product will pleasantly surprise me. Who knows. Sichuan's website — 88888888.cn — doesn't shed much light on what to expect.
Asiana business class from Los Angeles to Chengdu
While I've flown Asiana first class many times before, I've never flown their longhaul business class. Asiana business and first class award space is consistently wide open, so I decided to fly Asiana's flagship A380 from Los Angeles to Seoul.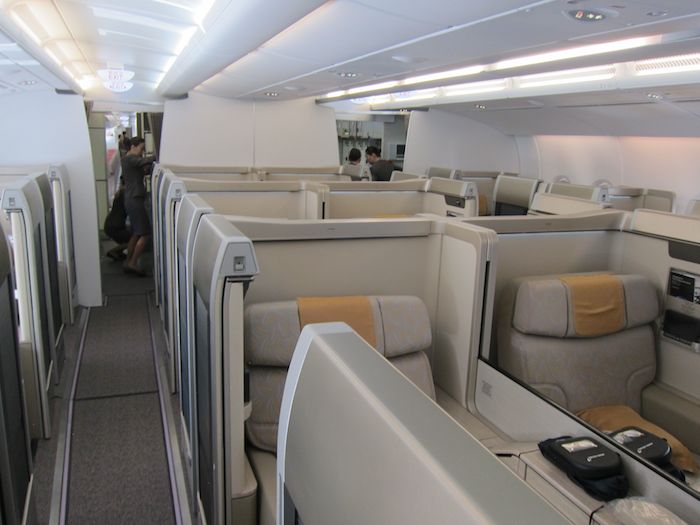 Asiana also flies from Seoul to Chengdu using an A321, so I look forward to reviewing that as well. Asiana has a staggered fully flat business class product on the A380, which has a ridiculous name — Business Smartium Class.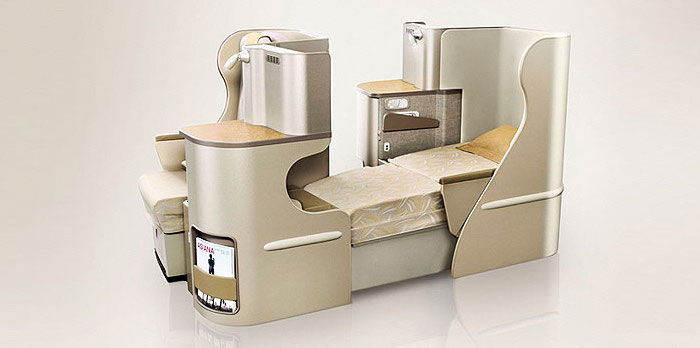 Back in the day I used to love Asiana, though in my opinion they haven't kept up with the times, so I'm less impressed with them than I used to be. I'm curious what I'll think of their longhaul business class. I'm especially curious to try their product given that I recently reviewed Korean Air's 747-8 business class, which I enjoyed overall.
I managed to book this ticket using 75,000 LifeMiles the whole way through, which I'd consider to be a great deal.
Bottom line
I can't wait to see what these two airlines are like in business class. Asiana is one of the biggest airlines that I haven't yet reviewed in longhaul business class, while Sichuan Airlines intrigues me for their attractive longhaul fares. They're also the only Chinese airline flying to the US that I haven't yet reviewed in a premium cabin.
Has anyone flown the longhaul business class products of Asiana or Sichuan? What should I expect?