Yesterday I shared my interesting transit experience in Luanda, Angola. Historically Angola has been one of the toughest countries in the world to get a tourist visa for. We were just in transit for a few hours so didn't even attempt to get a visa. However, based on our experience it would appear as if you can already talk/buy your way into the country (which we didn't do).
What I wasn't aware of is that Angola is opening themselves up to tourists later this month in a significant way. As of March 30, 2018, Angola will begin issuing visas on arrival for tourists from 61 countries, including those from the United States, all EU countries, and China.
The visas on arrival will be valid for 30 days, and you'll need an international certificate of vaccination, a return ticket, and proof of accommodation, to enter the country.
Furthermore, currently nationals from only three countries are eligible for visa free entry, including those from Mozambique, Namibia, and South Africa. As of March 30, 2018, visa free entry will be expanded to nationals of five more countries, including Botswana, Mauritius, the Seychelles, Singapore, and Zimbabwe.
Previously Angola required citizens of most countries entering as guests to have an invitation letter, and that requirement is being eliminated. The government hopes to create one million jobs in the tourism sector by 2020 — I'm not sure how realistic that is.
Angola had a civil war from 1975 to 2002, so the concept of tourism is still relatively new, as the country works on improving infrastructure, safety, and accessibility.
As I mentioned yesterday, I'm intrigued to visit Angola. Based on what I've heard, Luanda is not great and extremely expensive, but parts of the countryside seem to be much more beautiful. Furthermore, there's some level of intrigue to visiting Angola given that it has previously been off limits for many of us.
Frankly I'm sort of bummed that I just wrapped up my TAAG Angola trip before this policy was in place. I have no interest in flying with that airline again (more on that later), so it's a shame I couldn't review the airline and visit the country at the same time.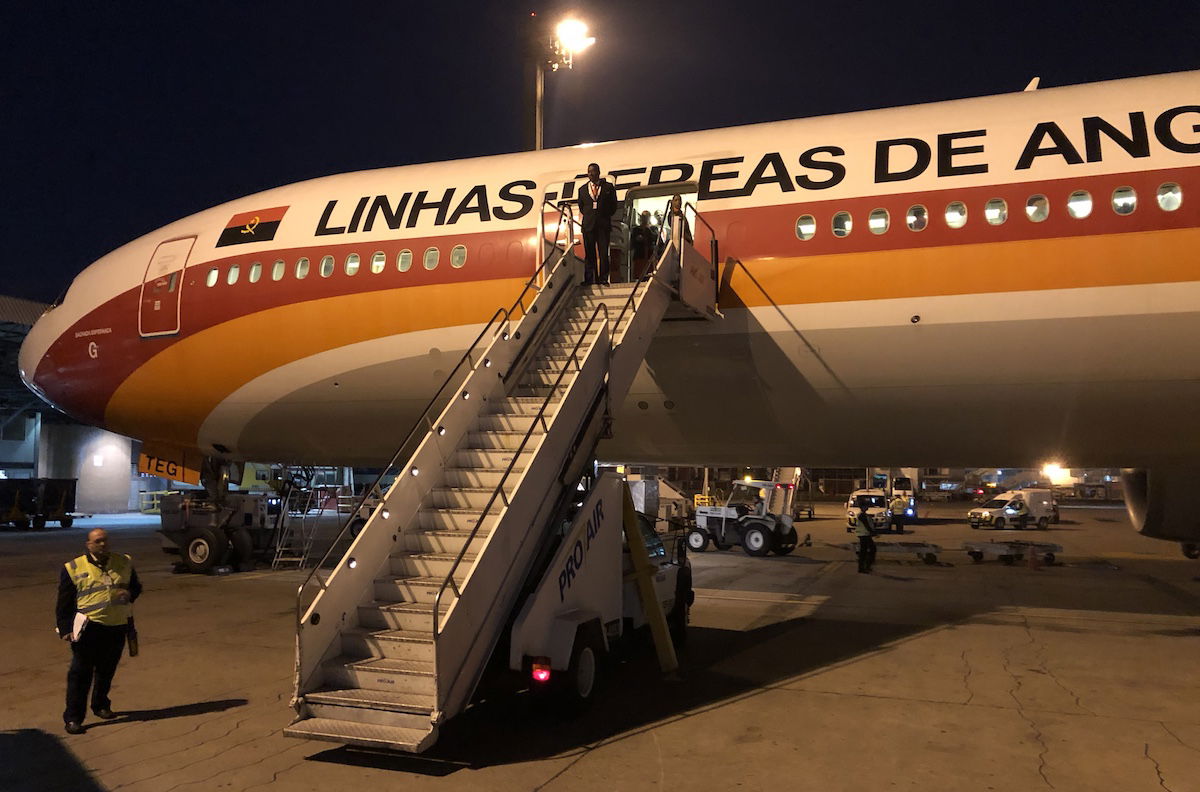 Before you go booking your ticket, I'd note that while a presidential decree has been issued about this policy change and it has been reported in media, I don't see anything on the official government website about it yet. With the chance of something like this always being delayed, I'd wait for this policy to be official and in place.
Angola isn't the only historically closed off country that's opening themselves up to tourists — Saudi Arabia also plans to issue tourist visas starting next month.
So, who is headed to Angola?
(Tip of the hat to Tiziano)