A few days ago I wrote about potential changes coming to the complimentary minibar at Hyatt's Andaz brand. There's a positive update regarding that… sort of.
Andaz is "refreshing" its minibar concept
Each hotel brand has some amenities that make it unique (or at least that hotels try to market as unique). In the case of Andaz, the brand has offered complimentary snacks and non-alcoholic drinks in the minibar.
As initially noted by View from the Wing a few days ago, the Andaz Scottsdale no longer offers free minibar drinks and snacks. Here's what a Hyatt spokesperson had to say about this at the time:
We are currently working to refresh the Andaz minibar experience to better suit the needs of today's travelers. During this interim period, properties can determine what minibar selections are offered on a complimentary basis.
This certainly caused some confusion, and made it sound like this wasn't a mistake, or like one property was simply breaking Hyatt's rules. However, following that story, a Hyatt spokesperson reached out to clarify that complimentary non-alcoholic drinks and snacks continue to remain a brand standard for Andaz:
The standardized free minibar remains a brand standard and guests and members can continue to expect complimentary snacks and non-alcoholic beverages, though the variety of complimentary options may vary property to property.
I pushed back a bit to clarify whether that meant the Andaz Scottsdale was breaking Hyatt's policies by charging for non-alcoholic drinks. It was confirmed that this particular property isn't following Hyatt's policies:
Andaz hotels have the flexibility to offer the specific types of non-alcoholic beverages and snacks that reflect their destination, but this must include items beyond complimentary water. We are working with Andaz Scottsdale to review its offerings.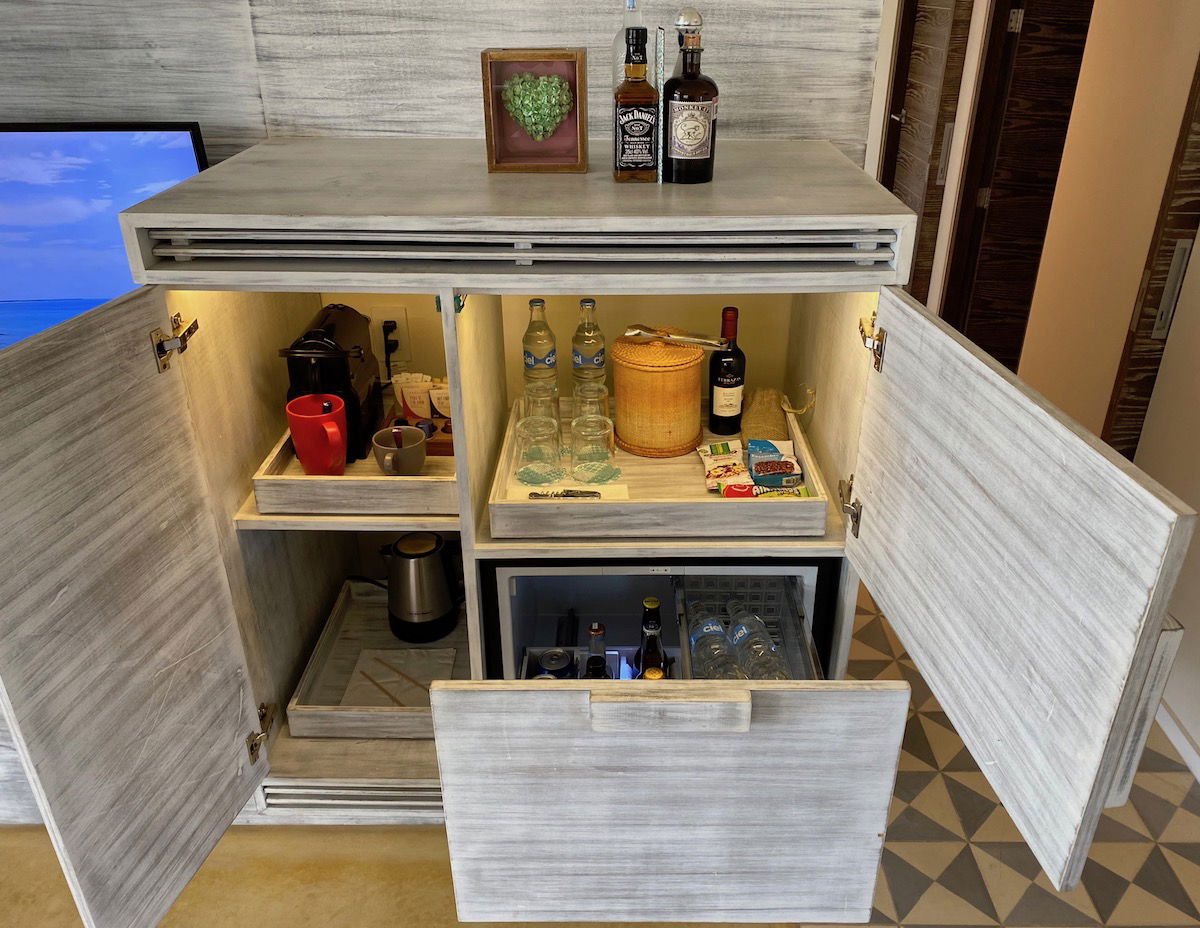 Many Andaz properties have eliminated minibars
While it's good to know that Andaz properties can't charge for soft drinks and snacks in the minibar, readers pointed out in the comments section that the Andaz Scottsdale isn't alone by not offering a complimentary minibar. Other hotels are just going about it a bit differently.
Many Andaz properties seem to have eliminated minibars at the start of the pandemic, and have just never brought them back. They're not violating the rules because they aren't charging for the items that are supposed to be complimentary, but rather they're just not offering them at all. Unfortunately I can't say I'm surprised.
Throughout the pandemic we've seen endless cost cutting from hotel brands, ranging from daily housekeeping being cut, to minibars being emptied, to room service being eliminated, to club lounges being closed.
Along those lines, it shouldn't come as a surprise that many Andaz properties have just chosen to stop stocking minibars. Admittedly the snacks and soft drinks cost the hotel very little, but rather the bigger expense is the staffing required to keep minibars full. Current labor shortages in many markets don't help with that either.
Clearly Andaz properties are trying to see what kind of cost cutting they can get away with. Is the free minibar a core part of the brand's value proposition, or do most guests just not care that the free minibar hasn't returned?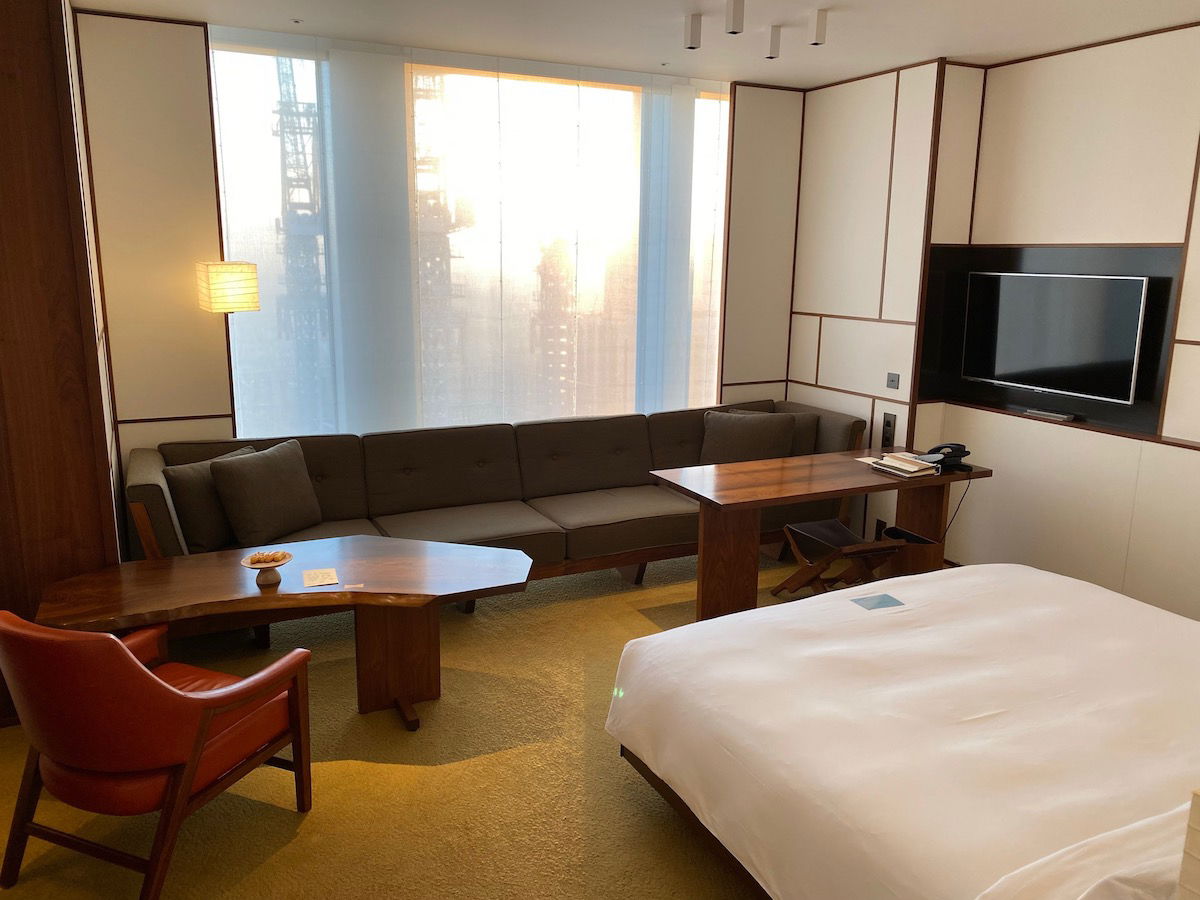 Bottom line
Hyatt is in the process of "refreshing" the Andaz minibar concept, with hotels potentially having more local items that reflect their destinations.
The good news is that Andaz properties can't charge for snacks and non-alcoholic drinks, as before, and the Andaz Scottsdale just isn't following Hyatt's policies. The bad news is that many Andaz properties seem to have just completely stopped stocking minibars. Like so many things, they've been a casualty of the pandemic.
What do you make of the Andaz minibar situation?