Hello from Tokyo Haneda! We just flew from Hanoi to Tokyo in ANA's longhaul 787 business class product. While ANA has 787s configured for short-haul flying, we lucked out by getting a gorgeous longhaul 787-9 for this short 4hr20min flight.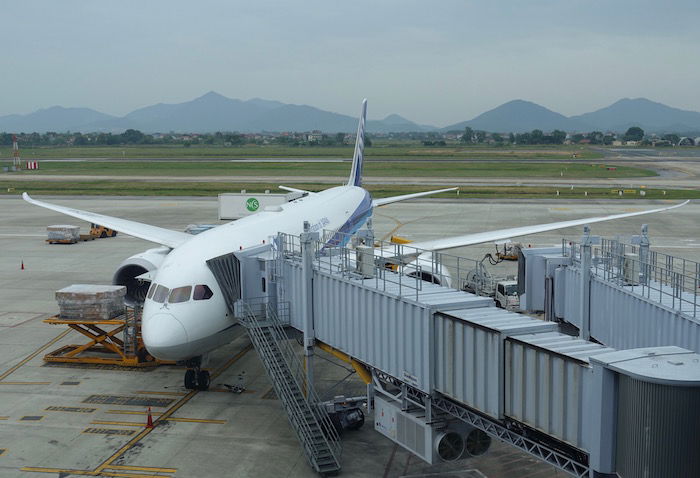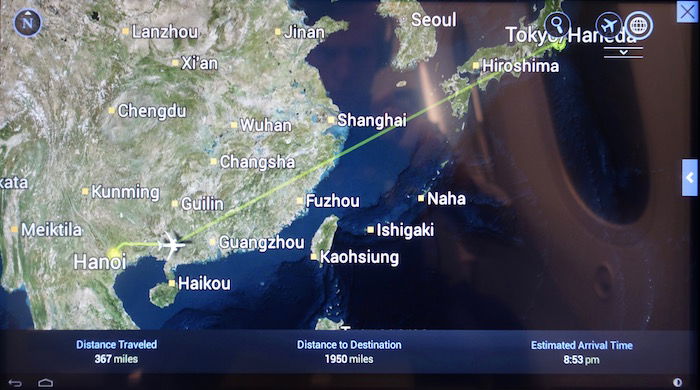 I'm trying to sample as many new business class products as possible, and hadn't yet tried ANA's new longhaul business class seat, so I was excited to try it out. I've flown ANA's first class, JAL's business class, and JAL's first class, so was curious to see where ANA's business class product ranked.
ANA's 787-9 aircraft have a massive business class cabin, consisting of 48 seats spread across two cabins in a staggered configuration. Seats are in a 1-2-1 configuration.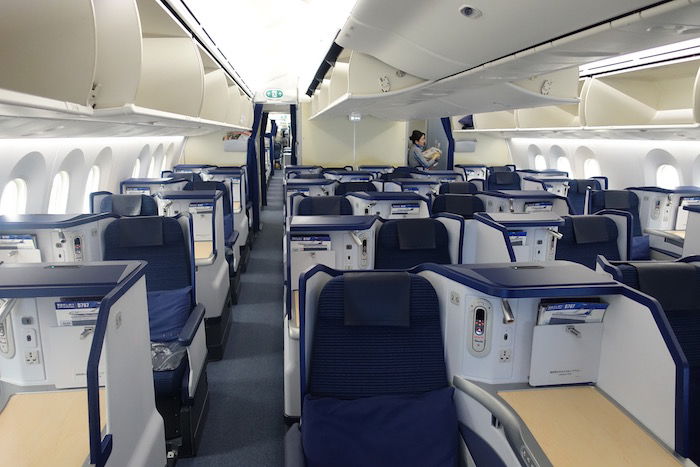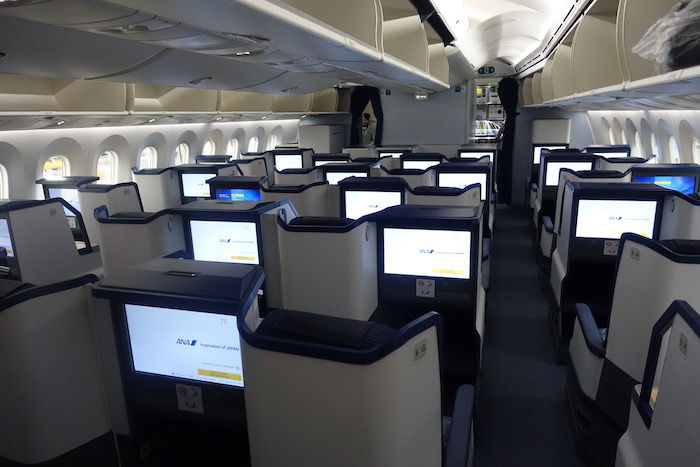 While this configuration is somewhat unique, it's ultimately similar to what you'll find in business class on airlines like airberlin, Etihad, etc. Perhaps most importantly, unlike other staggered configurations there's plenty of room for your feet when the seat is fully reclined, so it's a comfortable surface for sleeping, even if it's a bit on the tight side.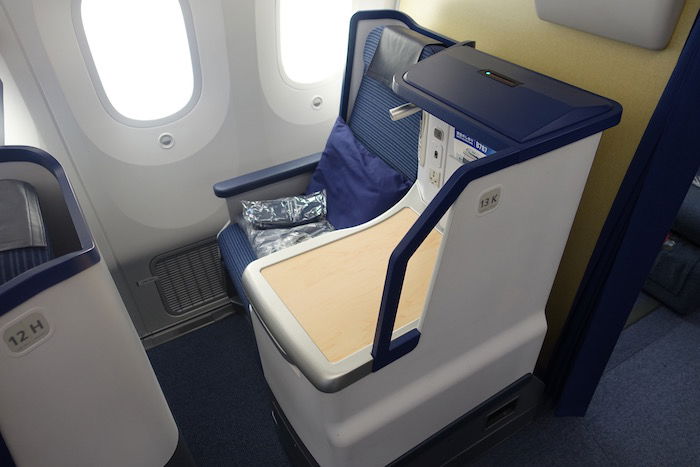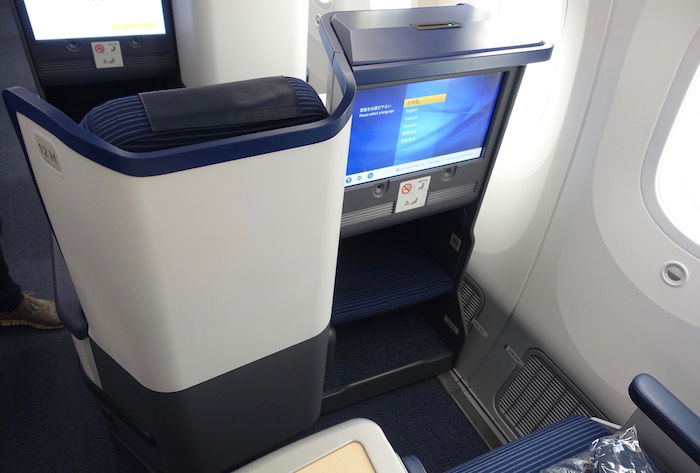 It's a comfortable product for a longhaul flight, and I'd recommend it in a heartbeat. However, in terms of longhaul products I still prefer the Apex Suites that JAL offers, assuming you can snag a window seat.
Another great thing about ANA's 787s is that they have Wi-Fi, and you can purchase a pass for the whole flight for ~$22 without any data caps. This is a much better system than what's available on their 777s, as Wi-Fi on those planes is charged based on usage, meaning the cost can add up quickly.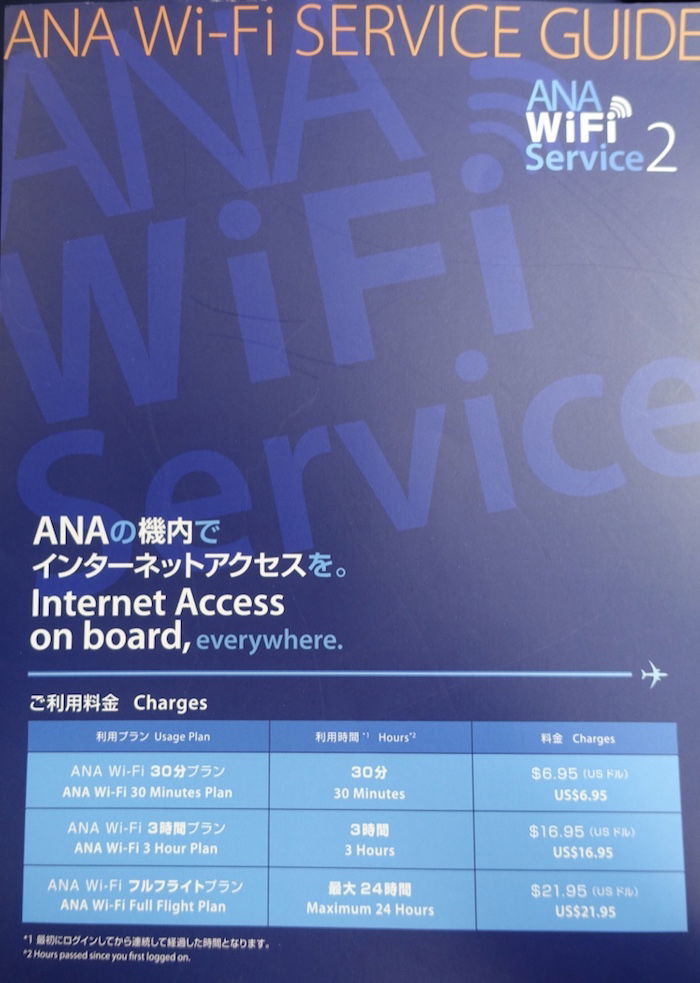 The entertainment selection was limited if you're looking for Western options, though that's not something I particularly care about when I have functioning Wi-Fi.
As you'd expect on a Japanese airline, service was top notch. The crew was so charming, friendly, attentive, and, well, Japanese. I was curious to compare ANA service to what I'm used to on JAL, though I'd say they're roughly equal based on this flight.
The one aspect of the service that surprised me a little bit was the meal service. This flight had a lunch service, though everything was served on one tray, despite the fact that this was a 4hr20min flight.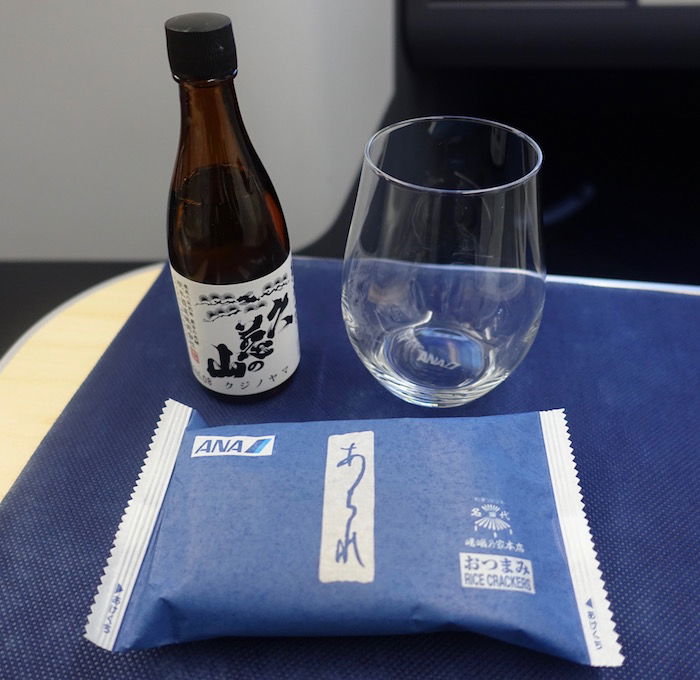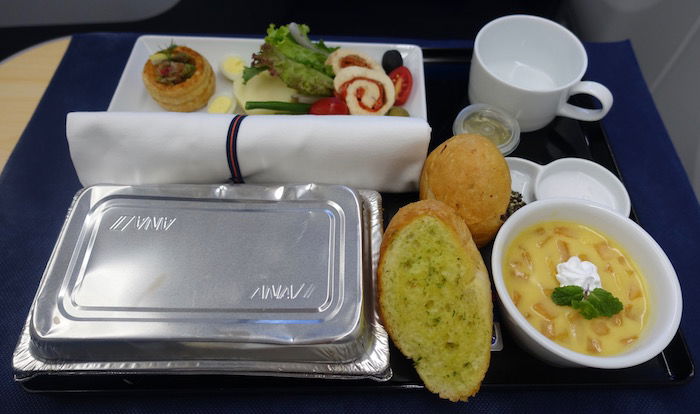 I realize the airlines can't really win when it comes to the pace of a meal. I don't like when meal services are too drawn out in business class, and at the same time I thought this was far too rushed. Serving the starter, main course, and dessert all on one tray seems unnecessary. Perhaps they could put the starter and main course on one tray if they wanted to expedite things, and then serve the dessert with coffee and tea afterwards. Just my two cents.
On the plus side, the food quality was excellent, in particular my main course consisting of seabass with an olive tapenade (I plan on having the Japanese option on the connecting flight out of Japan).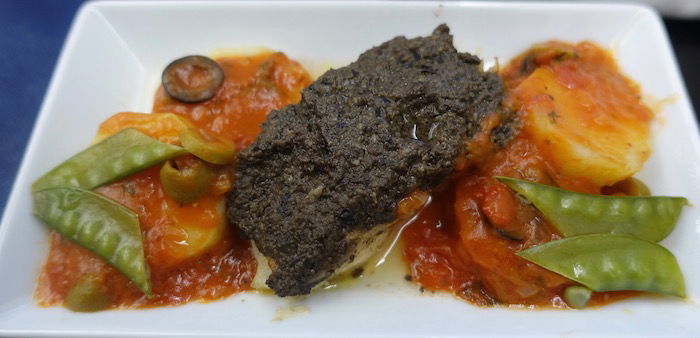 I'll have a more detailed report soon, and will also have a detailed review of our connecting flight, which is in ANA first class.
Bottom line
ANA's 787 business class hard product is solid, thanks to the staggered configuration and privacy it affords. I still think JAL's business class hard product is better, though.
The service was typical Japanese perfection, as I've come to expect from both ANA and JAL.
The meal service surprised me somewhat, however. The quality of the food was good, though the fact that everything was served at once seemed unnecessary. The fact that the meal was served with the foil on top almost made it feel like an economy meal service. Furthermore, it was over 30 minutes from when I finished my meal until the tray was actually cleared.
Overall I'd certainly recommend ANA business class, though, and would fly them again in a heartbeat.
If you've flown ANA business class lately, what was your experience like?