American seems to have just announced some seasonal capacity increases on a few routes for spring/summer travel. The following flights have been up-gauged from a 767-300 to a 777-200:
Dallas to Madrid as of April 1, 2014:
AA36 Dallas to Madrid departing 5:50PM arriving 10:05AM (+1 day)
AA37 Madrid to Dallas departing 1:00PM arriving 4:40PM
Dallas to Paris as of May 8, 2014:
AA48 Dallas to Paris departing 5:25PM arriving 9:40AM (+1 day)
AA49 Paris to Dallas departing 11:30AM arriving 3:05PM
Chicago to London as of May 8, 2014:
AA46 Chicago to London departing 7:10PM arriving 9:00AM (+1 day)
AA99 London to Chicago departing 7:45AM arriving 10:10AM
Why should you care?
Last month I posted about American's non-existent transatlantic premium cabin award space. There was literally only a single date all of next year with transatlantic first or business class award space on American metal.
Due to the up-gauge on the above routes (and addition of a first class cabin, since the 777-200s have 16 first class seats while the 767-300s don't have any first class seats), a ton of first class award space has been added on American flights to Europe.
On Dallas to Madrid, every single date between April 1 and August 18, 2014 (when the route goes back to a 767-300) has first class award space, even in the peak summer days.
The craziest part of all is that a vast majority of flights have at least seven first class award seats available.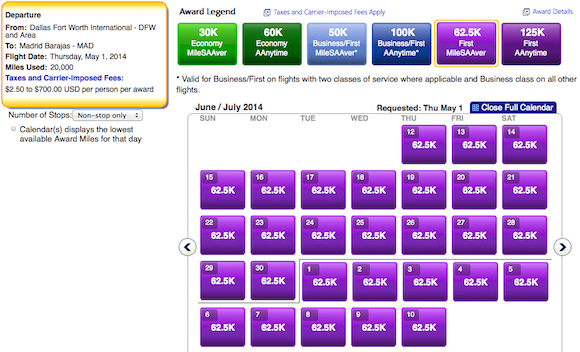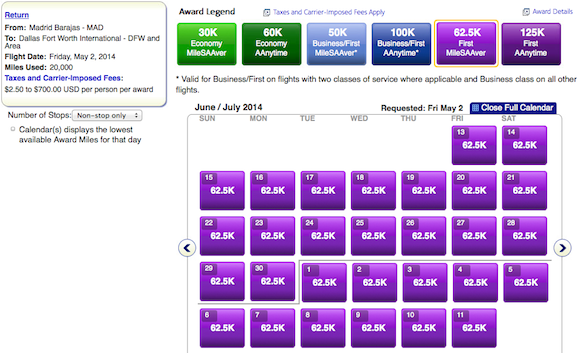 The same is true for Dallas to Paris between May 8 and August 18, 2014 (when the route goes back to a 767-300). A vast majority of dates have seven first class award seats per flight, even in the peak summer days.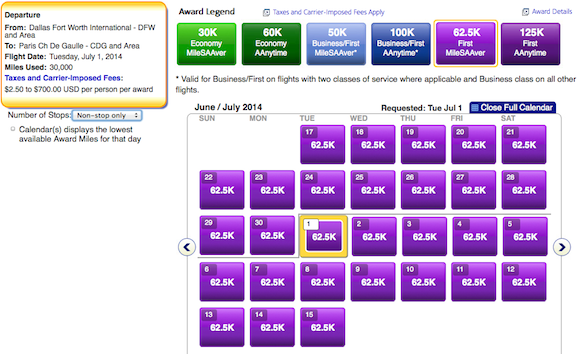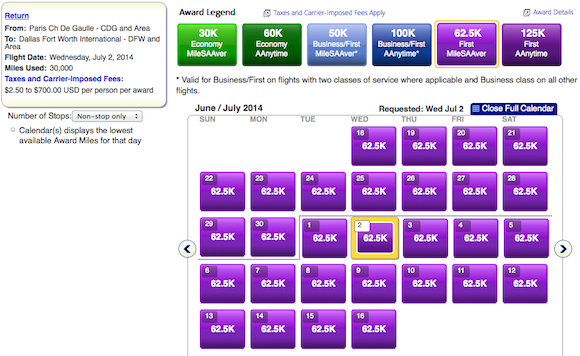 First class award space is also quite good on the Chicago to London flight. It's not as good as on the Dallas to Madrid/Paris flights, as there's not space every day and when there is space it's often not for an entire family. But it's still much better than before.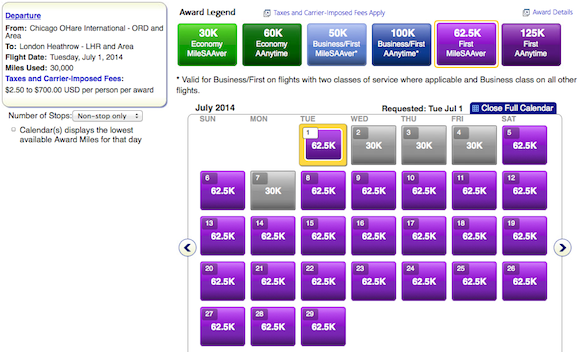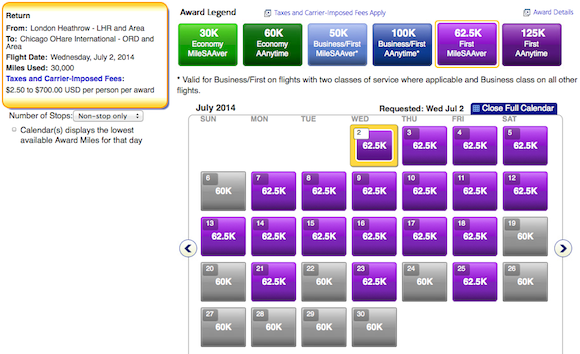 Unfortunately it doesn't appear to me as if they've opened up any additional economy or business class award space on the routes, though, so this is probably most useful for those looking to redeem for First class award tickets, rather than trying to upgrade using miles.
The first class products flown on these routes are the same as the ones I flew between Miami and London, London and Miami, Los Angeles and Tokyo, and Tokyo and Los Angeles.
If you've been looking at booking flights with miles for next summer to Europe, this is an amazing option given how many seats are available and that there are no fuel surcharges, so you can redeem your American AAdvantage miles without high fees. Besides, with the number of devaluations we've seen lately, there's no better time to burn your miles than now!
(Tip of the hat to Alex)