Last November we learned about the changes American is making to the AAdvantage program in 2016. This includes a pretty substantial award chart devaluation, which kicks in for bookings as of March 22, 2016. Some of my favorite awards are going up in price significantly.
What I'm most concerned about are the saver level award rates increasing. These are the award rates for travel on partner airlines (like Cathay Pacific, Etihad, Japan Airlines, Qatar, etc.), which are only ever bookable at the saver level.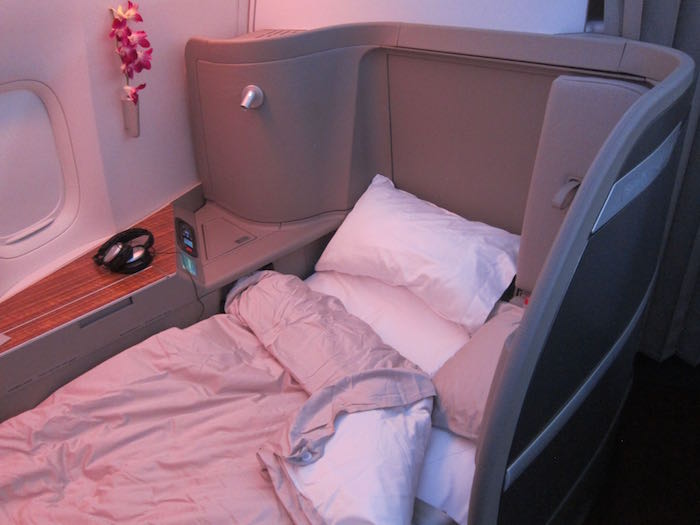 The cost of Cathay Pacific first class awards using American miles is increasing significantly
However, there are also some increases in the rates for standard level awards, which are the "rule buster" awards when there aren't saver level seats available on American (this isn't valid for travel on partner airlines).
American has just announced that they'll be increasing the cost of standard level awards on their routes between Los Angeles and Sydney/Auckland for bookings as of March 22, 2016.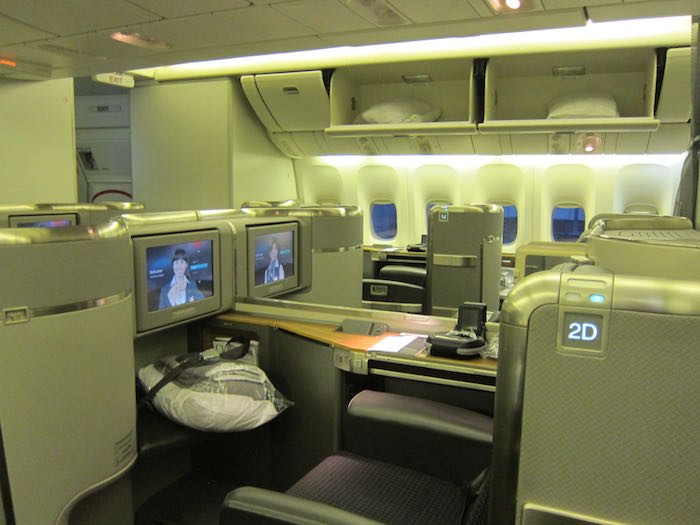 American's 777-300ER first class
Per an American Airlines spokesperson:
Since the SYD route launched last December, we've taken a look at how we control our inventory for MileSAAver award bookings. It's resulted in some changes to how and when some award fares become available to our customers. We will also be making changes to some international AAnytime Award levels. We'll be updating our award charts today to reflect an increase to AAnytime Awards for premium seats between North America and South Pacific.
How much are standard level awards between the US and Australia/New Zealand on American increasing?
For one-way business class awards:
AAnytime Level 1 awards will be increasing from 140,000 miles to 175,000 miles
AAnytime Level 2 awards will be increasing from 175,000 miles to 195,000 miles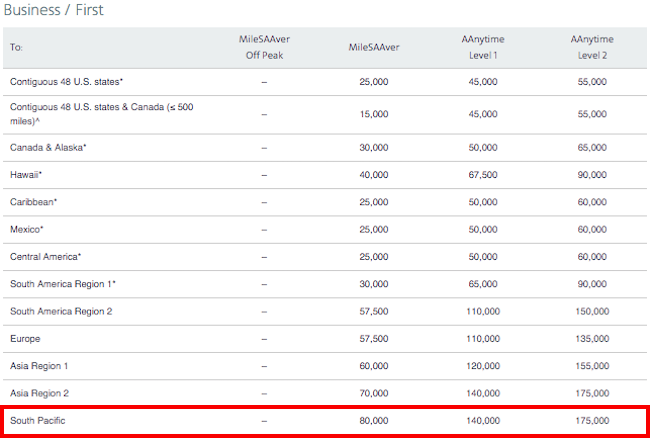 For one-way first class awards:
AAnytime Level 1 awards will be increasing from 180,000 miles to 220,000 miles
AAnytime Level 2 awards will be increasing from 210,000 miles to 260,000 miles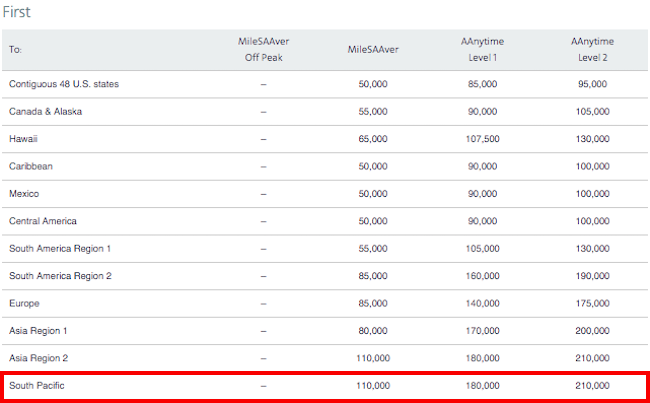 These are sizable increases, though personally won't impact me, since I can't imagine ever choosing to redeem miles at the non-saver level for international premium cabin redemptions.
Contrary to popular belief, standard award redemptions can actually be the most costly for airlines. That's because they can be used to purchase the very last seat on a plane, which could very well otherwise be sold at a high cost.
Meanwhile if an airline is opening up saver level award space, odds are pretty good that there would have otherwise been empty seats on the plane, or at least that they could manage inventory in such a way to avoid turning away high yield customers.
For example, take the below flight between Sydney and Los Angeles, which has one first class seat left for sale, at a cost of ~$11,000 one-way (hopefully no one actually pays that, but you never know).

Meanwhile that last seat can be purchased for 210,000 miles. While that might seem like a lot of miles (and it is), American would be taking a huge loss if someone redeemed miles, assuming someone else would have bought that seat last minute.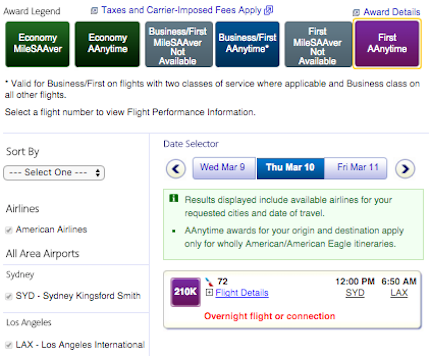 Of course that's a huge "if," but my point is that standard level award redemptions are more costly to airlines than most people would assume.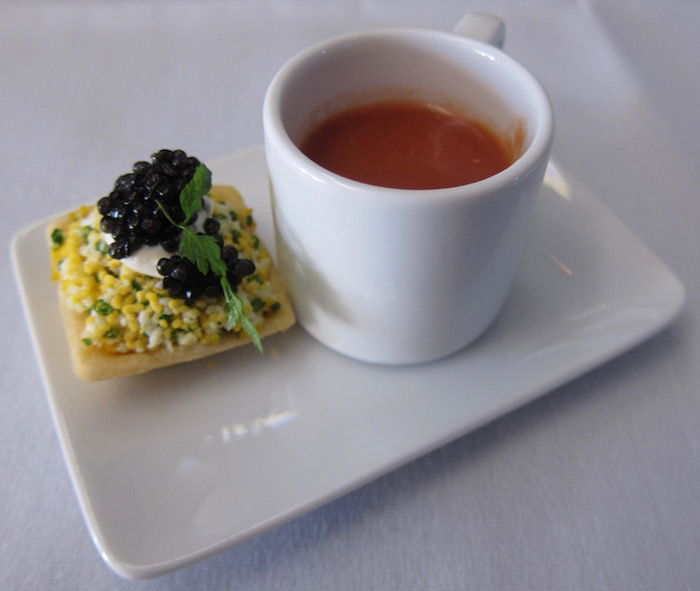 American offers enhanced service on their flights to/from Sydney
Bottom line
The increases don't seem too unreasonable, not that I'd ever redeem at those prices anyway. American used to have the most lucrative standard award options out there, as they were typically priced double the saver level, with no capacity controls. In 2014 American devalued that by introducing multiple levels of standard awards, so I haven't seen much value in the program since then anyway.
For what it's worth, Delta's award rates between the US and Australia in business class top out at 375,000 miles one-way. Not that they publish award rates, and not that they're exactly an airline to use as a model of how to treat frequent flyers, but I figured I'd provide that context.

What do you make of American increasing standard award costs between the US and Australia/New Zealand?