Update: Here's a review of American's new 757 business class.
As part of their "Going For Great" campaign (a slogan which I find peculiar yet remarkably honest, since American is admitting they're not great), American announced $2 billion in customer improvements over the coming years.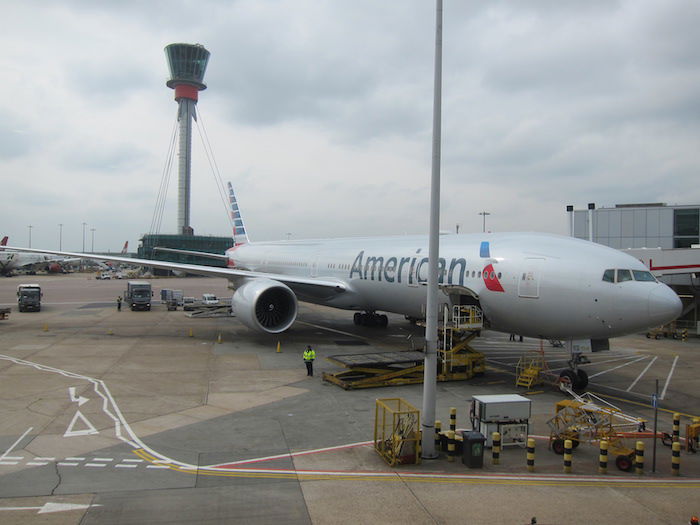 Boeing 777-300ER at London Heathrow
Now, a lot of the stuff in the press release has already been announced and is in the process of being implement. While American has a lot of faults, the transformation they've been going through has been really fun to watch. I remember a few years back when American had 400 MD-80s. To think how far they've come with the 777-300ERs, the new 737s, the A321s on transcons, etc. — it really is a pretty radical transformation.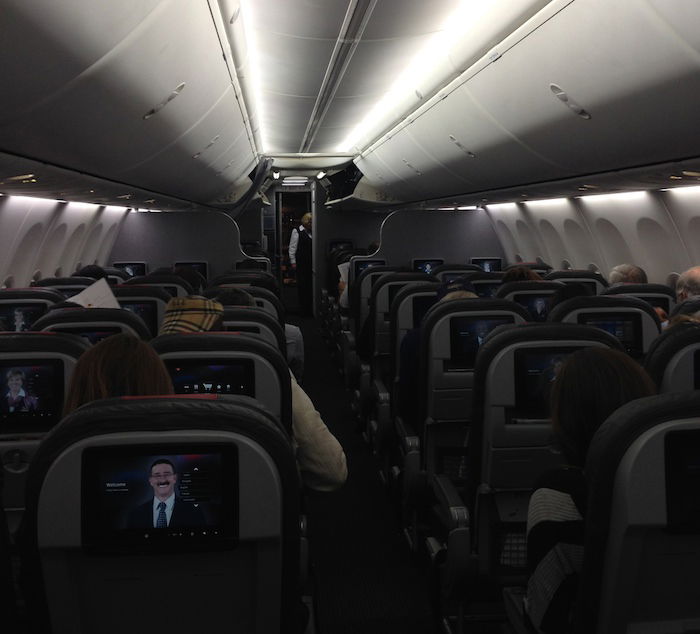 American's new 737-800 economy class
What else can we expect from American?
American is getting a lot of new planes
First of all, it's interesting to note just how many aircraft American will be taking delivery of over the coming years, giving them the youngest fleet of any of the US legacy carriers:
American Airlines is taking delivery of nearly 100 aircraft in 2014, giving it the youngest fleet of any U.S.-based network carrier, with an average aircraft age of 12.3 years. In addition, American will take delivery of 112 aircraft next year and 84 in 2016. Orders include the Airbus A320 family, A350-900s, Boeing 737 MAX, 777-300ERs and 787s, which will make American's fleet even younger, more modern and fuel efficient.
Fully flat 757 business class seats
As far as new premium cabin seats go, we already know about the new business class seats will look like throughout American's longhaul widebody fleet. But what's cool is that American will also finally be installing fully flat seats on their 757-200s, which is long overdue:
Aircraft used on trans-Atlantic and Latin America flights will get fully lie-flat seats in Business Class. Customers flying in the Main Cabin will also benefit from a refreshed cabin, power ports and in-flight connectivity.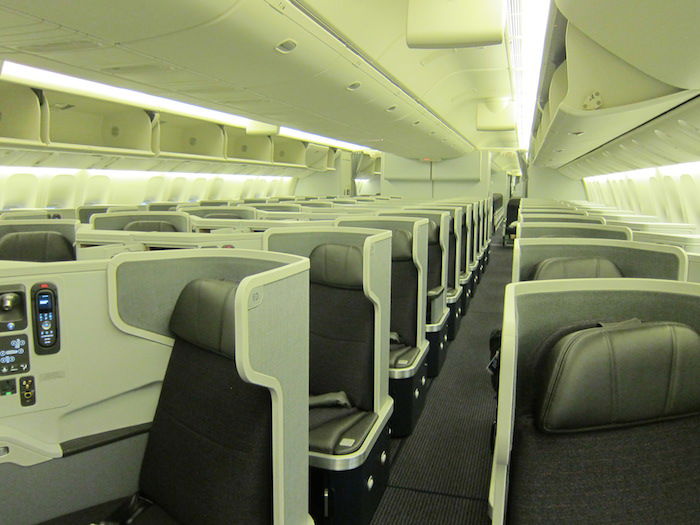 American 777-300ER business class
But what kind of a business class product will American install on their 757-200s? I guess there are three options:
On one hand I figured they'd want to go for business class seats with direct aisle access throughout their entire fleet so they can use that catch phrase for marketing purposes. At the same time, staggered or reverse herringbone business class seats aren't really efficient for 757s. I think it's much more likely that they go with fully flat forward facing seats like they have on the A321s, which would be identical to the seats Delta and United have on their international 757s.
New US Airways A319 interiors
The biggest downside to the domestic fleet of the "new" American are the US Airways planes, in my opinion. They don't have Main Cabin Extra, they don't have power ports, and legroom is horrible in first class. By the end of 2016, all of US Airways' A319s will feature power ports and Main Cabin Extra:
One of the workhorses of the legacy US Airways fleet is scheduled for all new seats. Planned improvements include new seats throughout First Class and Main Cabin, and adding 24 Main Cabin Extra seats and power outlets throughout the cabin to charge personal electronic devices. All 93 A319s will be retrofitted and in service by the end of 2016.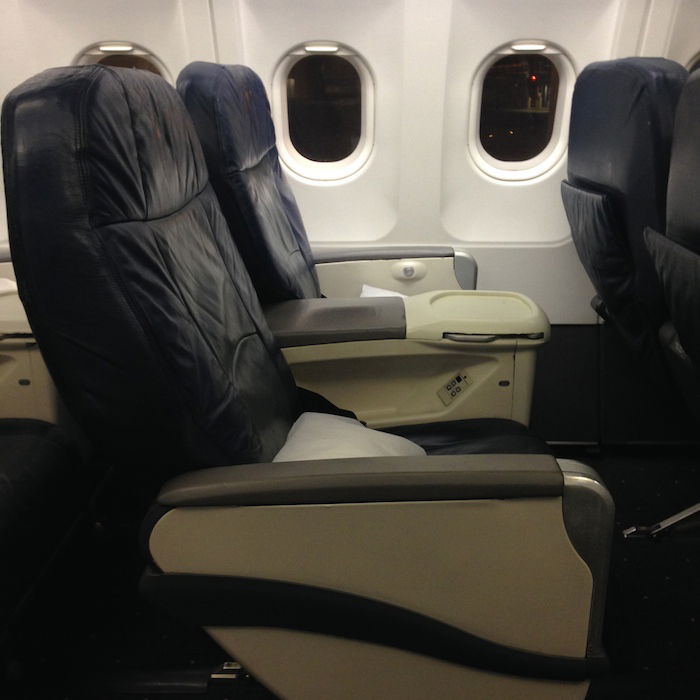 US Airways A319 first class
Better Admirals Club food
American will also be adding more complimentary food in Admirals Clubs, though much like with Delta SkyClubs, I wouldn't raise my expectations too much:
Admirals Club customers will see new and expanded complimentary food options, refurbished restroom and shower facilities, toiletry amenities, and improved technology for customers to use before flights. Additional healthy food items include Greek yogurt and oatmeal for breakfast, hearty soup offerings in every club, crudites and desserts. Additional improvements will continue to roll out in the coming months.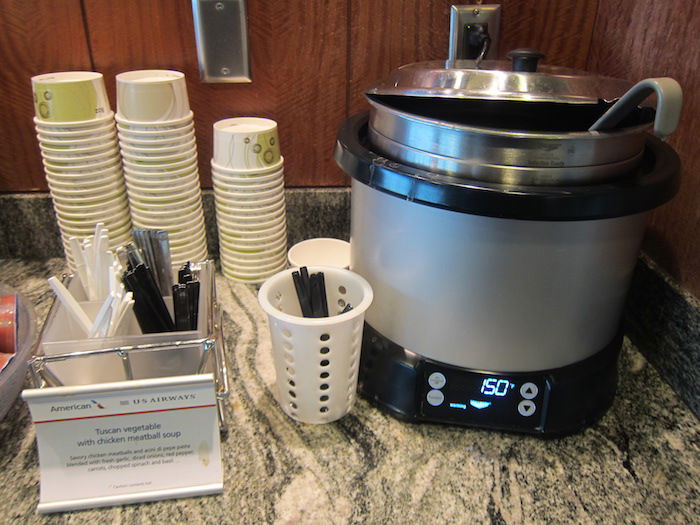 Admirals Club soup
Bottom line
With the 2015 AAdvantage program looking good as ever, I'm excited to continue to see these changes. Am I convinced that American will offer the best value for frequent flyers long term? Nope. But in the meantime I'm really excited to see these changes.