Earlier today I wrote about how American hinted at them announcing new service to Australia later today. Well, the CEOs of American and Qantas had a press conference at the IATA Annual General Meeting today for the announcement, and there's some exciting news:
American will launch 777-300ER flights between Los Angeles and Sydney as of December 17, 2015
Qantas will launch 747-400 flights between San Francisco and Sydney as of December 20, 2015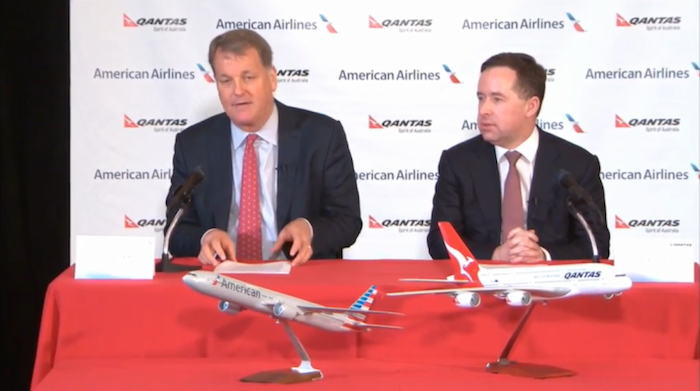 American launching Los Angeles to Sydney flight
American and Qantas already have a joint venture, though as it stands American doesn't actually operate any flights to Australia or New Zealand. This new American flight will complement Qantas' existing flights to Sydney, Melbourne, and Brisbane. Since American and Qantas have a joint venture, they'll be splitting revenue on a per seat basis on these routes.
It's exciting that American will fly their flagship 777-300ER on the route.
American's 777-300ER features eight first class seats.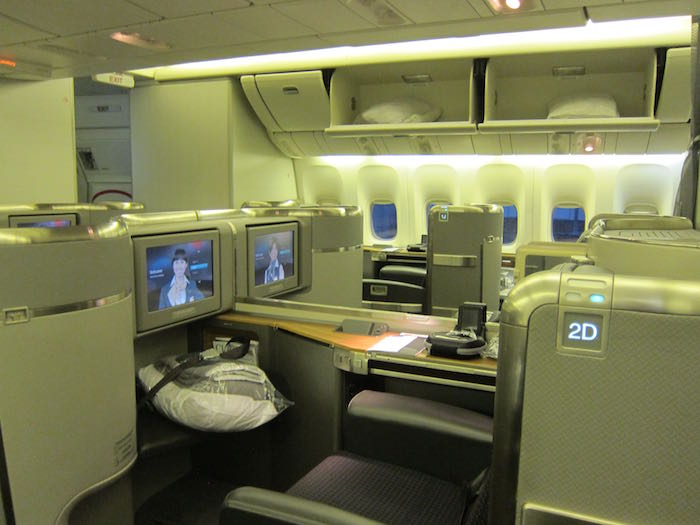 Then there are 52 reverse herringbone business class seats.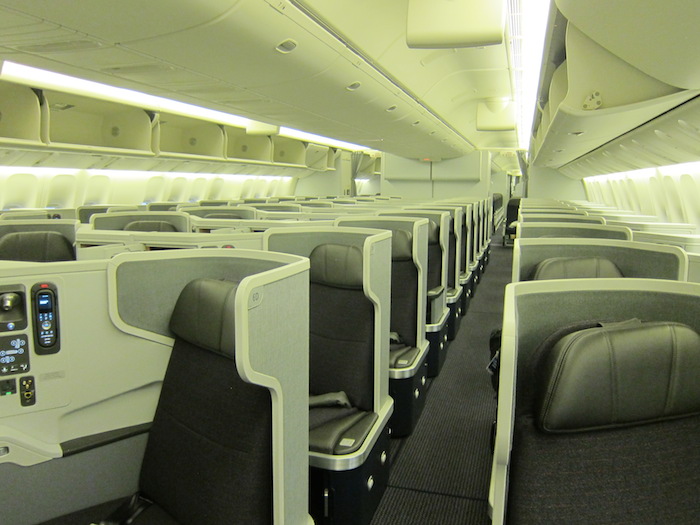 Then there's Main Cabin Extra, featuring nine seats per row and extra legroom.
And then the economy cabin features 10 across seating.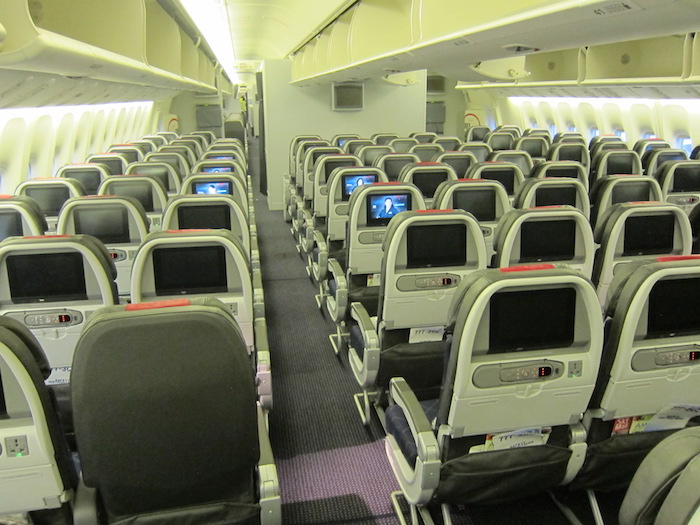 While American's soft product might not be amazing, I love reverse herringbone seats, and American has wifi on their 777-300ERs. I know that's something others might not value so much, but personally wifi is one of the most important features for me on longhaul flights, so American would probably be my preferred airline between the US and Australia.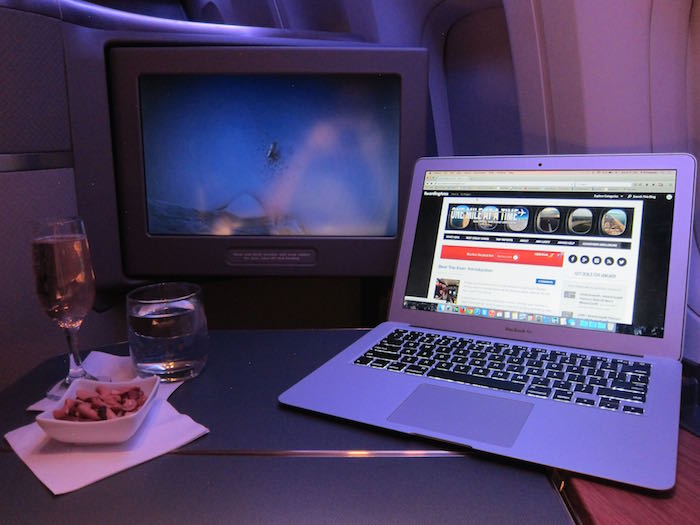 And that's not even factoring in that I can use systemwide upgrades on American. 😉
Of course I'm also excited about the fact that oneworld Emerald members and first class passengers can use the excellent Qantas First Class Lounge Sydney.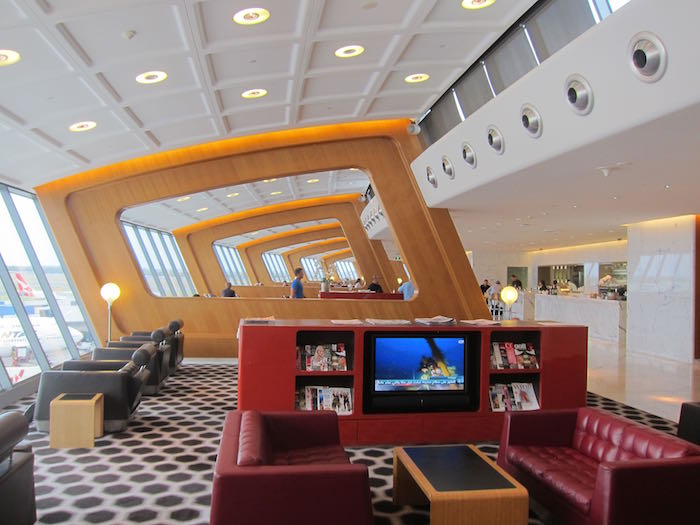 Qantas launching San Francisco to Sydney flight
Qantas discontinued service to San Francisco in 2011, given oil prices and their terrible financial situation at the time.
This is a market they'll be entering once again, which they plan to operate 6x weekly using a Boeing 747-400 aircraft, featuring business class, premium economy, and economy.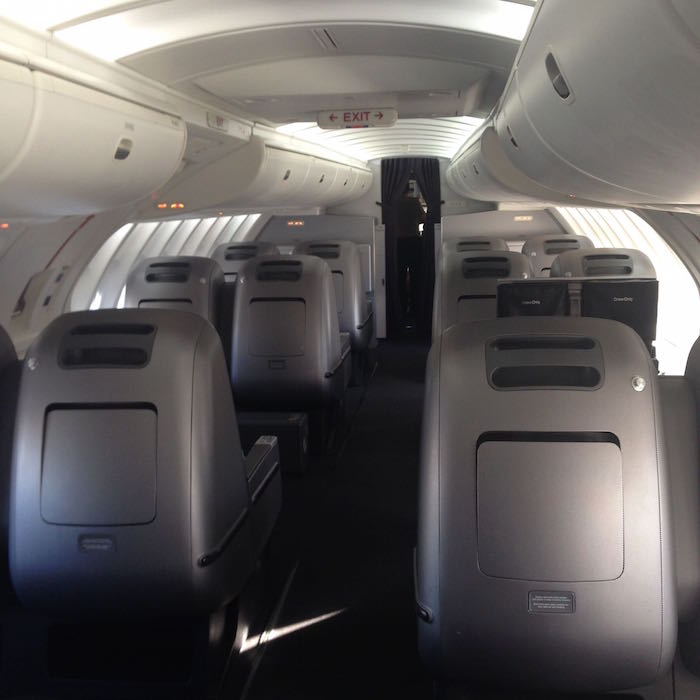 A New Zealand route announcement on the way?
During the press conference, Doug Parker specifically talked about his desire to start service to New Zealand. As he explained it, "New Zealand is a market neither of us serve, but this provides that opportunity. We can't ignore New Zealand."
So while it's not official yet, I'd assume the route is in the works, and based on this strengthened joint venture with Qantas, I suspect the new flight will be out of Los Angeles as well, when it happens.
Will this lead to more award space?
Almost certainly not. Qantas is one of the stingiest airlines out there when it comes to releasing longhaul premium cabin award seats, and American is basically the same, at least for longhaul flights at the saver level.
There might be a bunch of award seats at first, as we've sometimes seen in the past when new routes are announced. But long term I highly doubt we'll see much award space in premium cabins on this route.
Bottom line
This is very exciting news. I can't wait to fly American to Sydney, given that they have onboard wifi, and that I prefer to fly American metal as an Executive Platinum member, given that I can upgrade.
The flight times for the new flights haven't yet been released, and they're not yet on sale, though I'll be sure to post again when they are.
What do you make of this strengthened partnership between American and Qantas, and the two new routes?