American is in the process of refreshing their longhaul fleet, whereby we're seeing American take delivery of new planes (787s and 777-300ERs) as well as refresh their existing fleet (767-300s and 777-200s). American's "flagship" plane is the 777-300ER, which features a pretty spectacular hard product, at least for a US airline.
The plane features a first class cabin, which I actually find pretty underwhelming.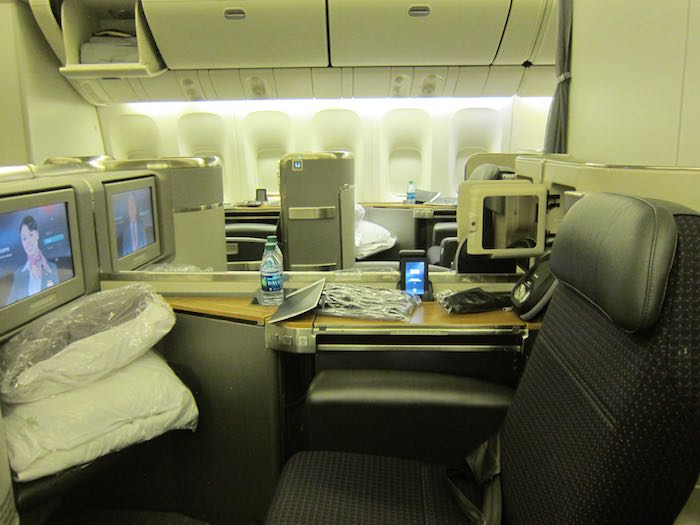 But there's an awesome business class cabin, featuring reverse herringbone seats. That's the selling point of the plane for me, especially as the entire 777-300ER fleet is equipped with onboard wifi.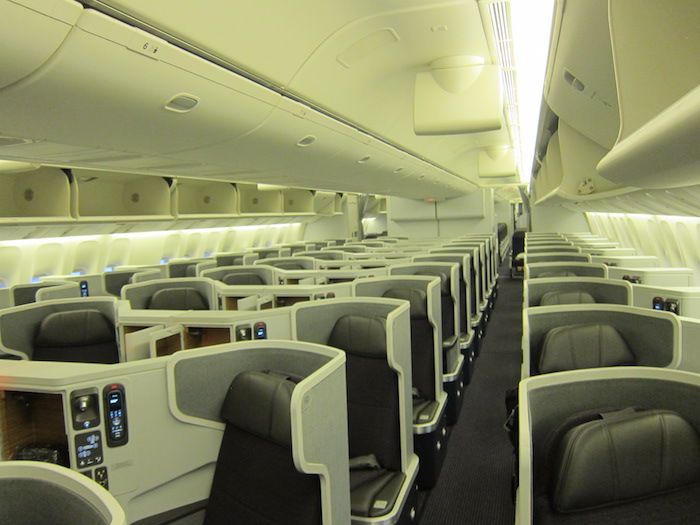 American primarily flies the 777-300ER to Hong Kong, London, Sao Paulo, and Sydney (as of December, when the new service launches).
Up until now American hasn't operated any regularly scheduled domestic 777-300ER flights. Airlines will often operate international planes on domestic routes, which is a great way to try their longhaul product without having to get on an international flight. However, it looks like that will change.
As previously reported, American is launching daily flights between Los Angeles and Sydney as of December 17, 2015. That flight will operate with the following schedule:
AA72 Sydney to Los Angeles departing 12:00PM arriving 6:50AM
AA73 Los Angeles to Sydney departing 9:50PM arriving 7:55AM (+2 days)
As you can see, this would give the plane quite some down time in Los Angeles, as it would sit on the ground for ~15 hours. So instead it seems like American will get creative, and add a daily nonstop 777-300ER flight between Los Angeles and Miami as of December 17, 2015.
This 777-300ER flight will operate with the following schedule, replacing a flight which is presently operated by a 777-200:
AA252 Los Angeles to Miami departing 9:00AM arriving 4:47PM
AA1248 Miami to Los Angeles departing 5:00PM arriving 7:44PM
This flight will be perfect for those connecting to/from Australia. As you can probably guess, American won't be using the same plane for the "rotation," given that it would only have 13 minutes in Miami. Instead this will likely be part of a larger aircraft rotation, as American also flies 777-300ERs from Miami to London and Sao Paulo.
It's worth noting that as of now American only has the 777-300ER on the schedule between Los Angeles and Miami through January 4, 2016. That's likely a function of American not having loaded equipment changes past that date, but if I were a betting man I'd assume the 777-300ER will stay on the route indefinitely.
Bottom line
It's exciting that American seems to be adding domestic 777-300ER service, especially on a fairly long flight where there's actually some value in the better seat. And from a scheduling perspective it seems smart as well, given the amount of downtime the plane would have in Los Angeles.
Would you go out of your way to fly American's 777-300ER between Los Angeles and Miami?