Last week I wrote about how American downgraded their champagne selection at Flagship Lounges. Until recently they had Bollinger champagne at all Flagship Lounges, which seemed super premium for an American Airlines lounge.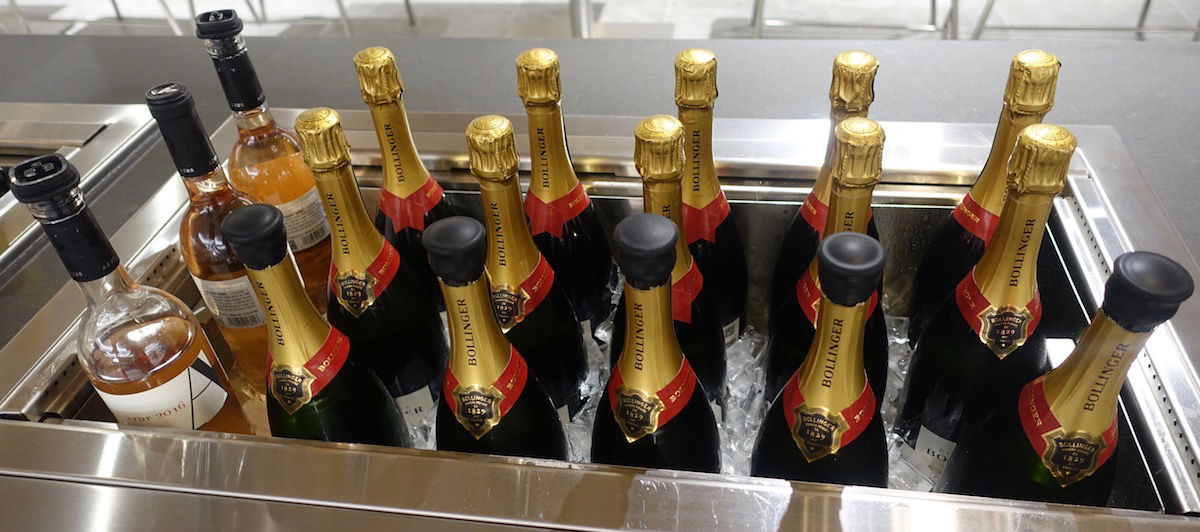 As I explained at the time, this was part of a bigger change at American, as they're changing out their wine in all off their lounges. Going forward, each Flagship Lounge will have their own wines picked by Bobby Stuckey and Desmond Echavarrie. Stuckey is American's master sommelier and official wine ambassador, while Echavarrie is the master sommelier for the lounges. On one hand I don't love the lack of consistency, though at the same time this might be fun for American frequent flyers who like to try different wines.
With that in mind, American has sent over their list of wines that they'll have at each Flagship Lounge, for any of you wine connoisseurs who may be interested.
Long term American's champagne at all Flagship Lounge locations will be Delamotte Brut, and that will be complemented by the following wines:
Don Olegario Albarifio, Rias Baixas 2016
Trinity Hill Sauvignon Blanc, Hawkes Bay 2016
Santa Barbra Winery Chardonnay, Santa Barbara 2016
Chateau Miraval Cote de Provence Rose 2016
Vermillion, California 2015
Volunteer, Napa Valley 2015
Kanzler Vineyard, Sonoma 2014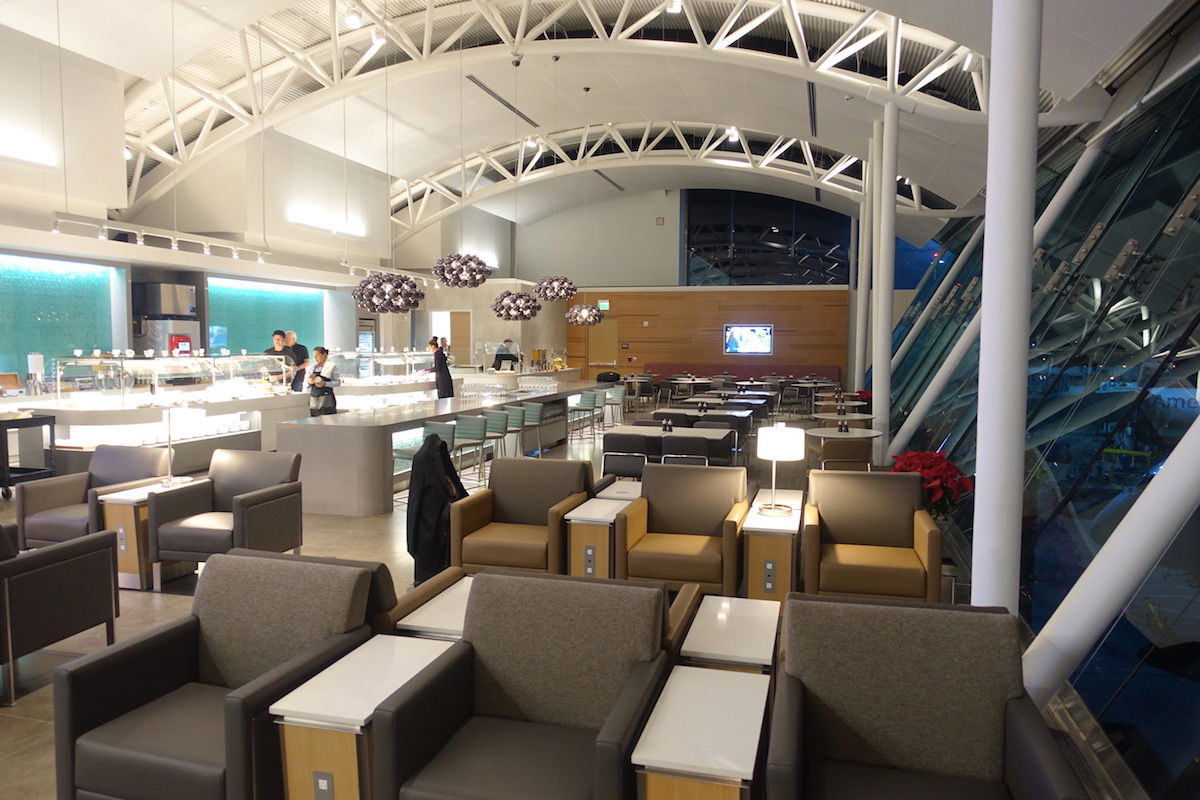 American's Flagship Lounge LAX
Pratsch Griiner Veltliner, Austria 2015
Dog Point Sauvignon Blanc, Marlborough 2016
Pahlmeyer Jayson Chardonnay, Napa Valley 2014
Chateau Miraval Cote de Provence Rose 2016
Scarpetta Barbera del Monferrato, Piedmont 2015
Tablas Creek Patelin, Paso Robles 2015
Round Pond Kith & Kin, Napa Valley 2015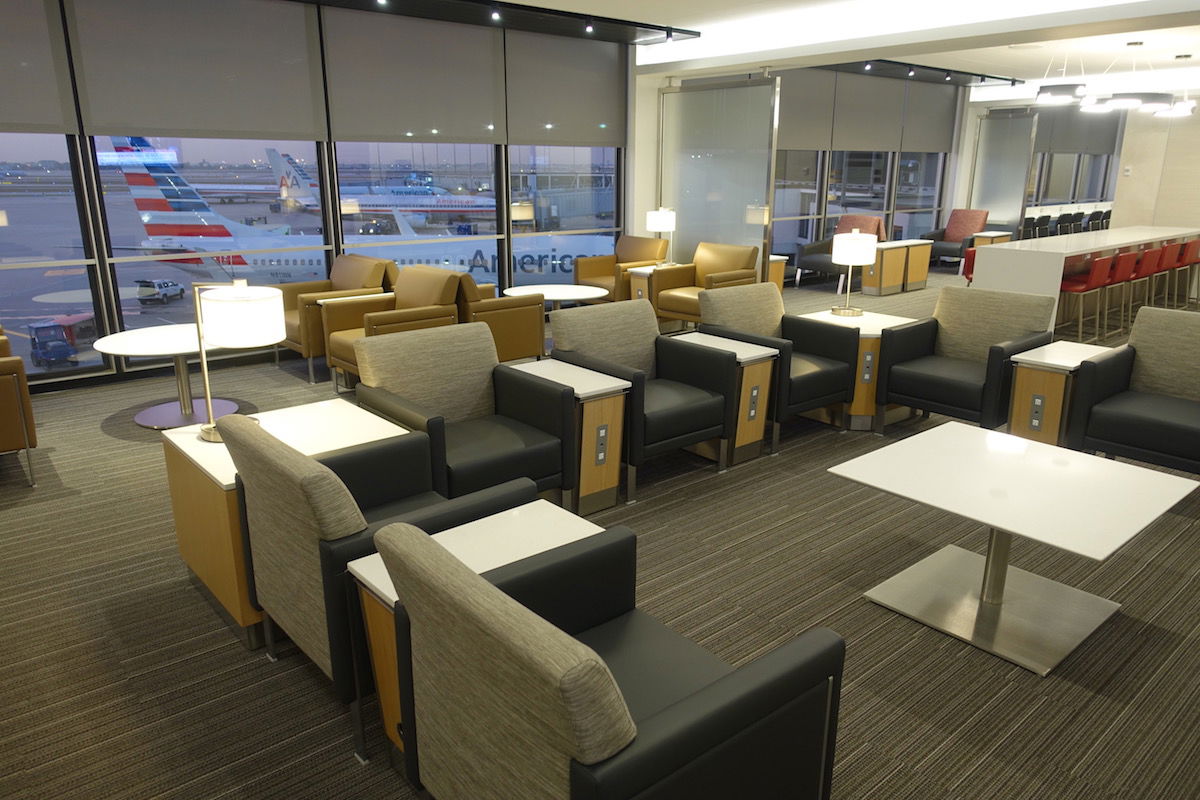 American's Flagship Lounge ORD
Pieropan Soave Classico, Veneto 2016
Protea Chenin Blanc, Western Cape 2016
Robert Talbott Chardonnay Kali Hart, Carmel 2015
Chateau Miraval Cote de Provence Rose 2016
Vine & Supply Pinot Noir, Willamette Valley 2013
Margaux de Brane, Bordeaux 2014
Educated Guess, Napa Valley 2015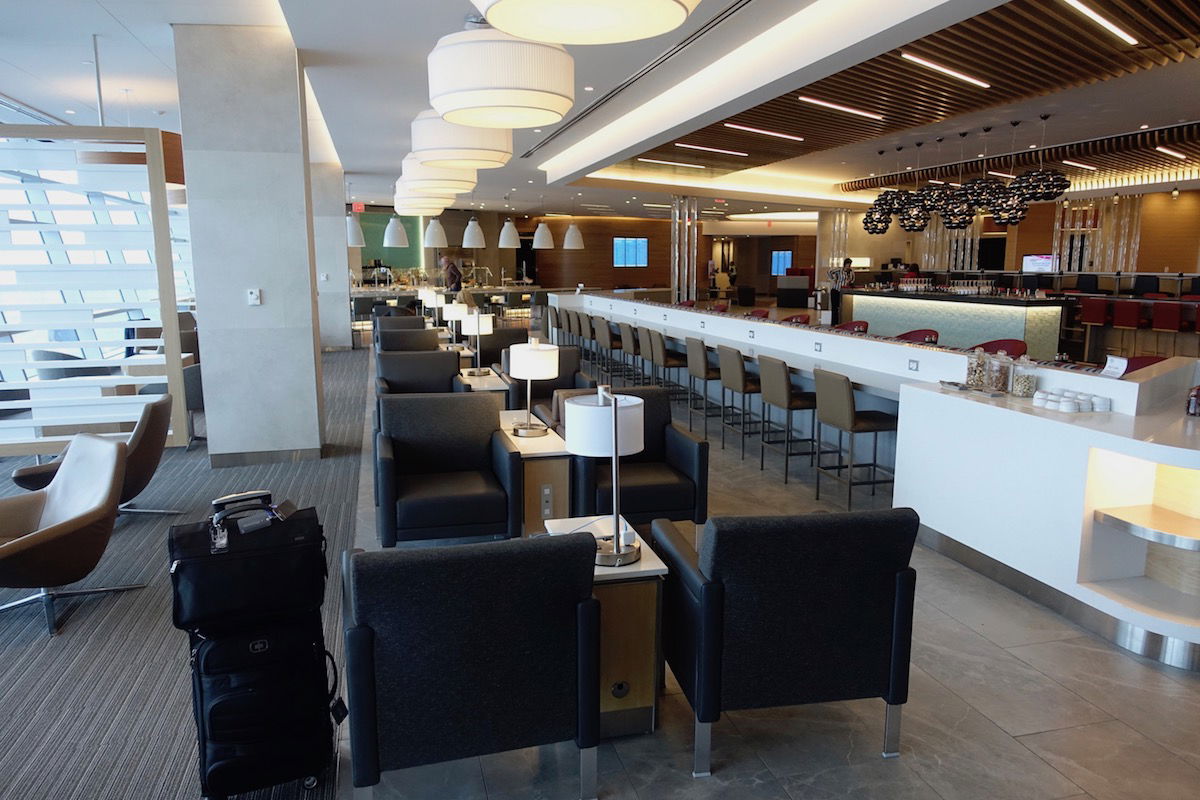 American's Flagship Lounge JFK
Patient Cottat Sauvignon Blanc, Loire 2016
Chehalem Pinot Gris, Willamette Valley 2016
Ramey Chardonnay, Russian River Valley 2014
Chateau Miraval Cote de Provence Rose 2016
Carlos Serres Gran Reserva Rioja 2010
Zuccardi Q Malbec, Mendoza 2015
Textbook, Napa Valley 2016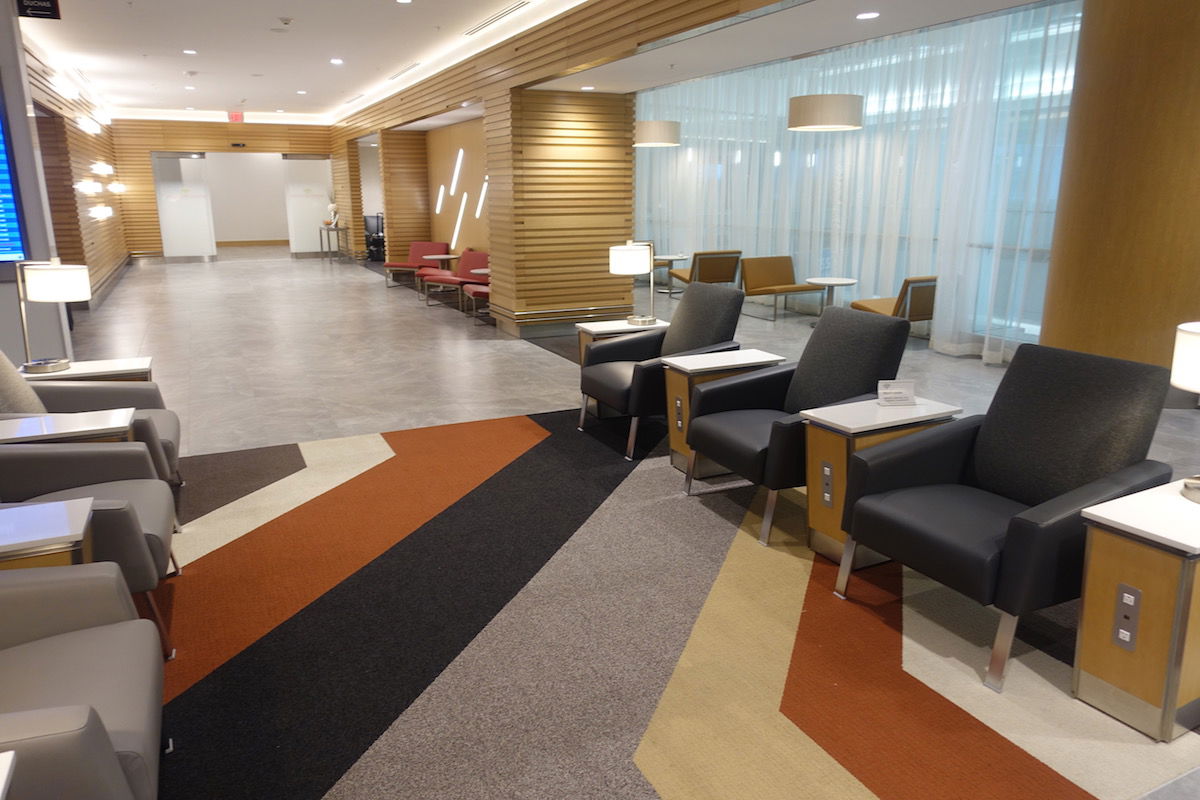 American's Flagship Lounge MIA
Failla Sonoma Coast Chardonnay 2014
L 'Hospitalet de Gazin Pomerol 2014
Billecart-Salmon Brut Reserve MV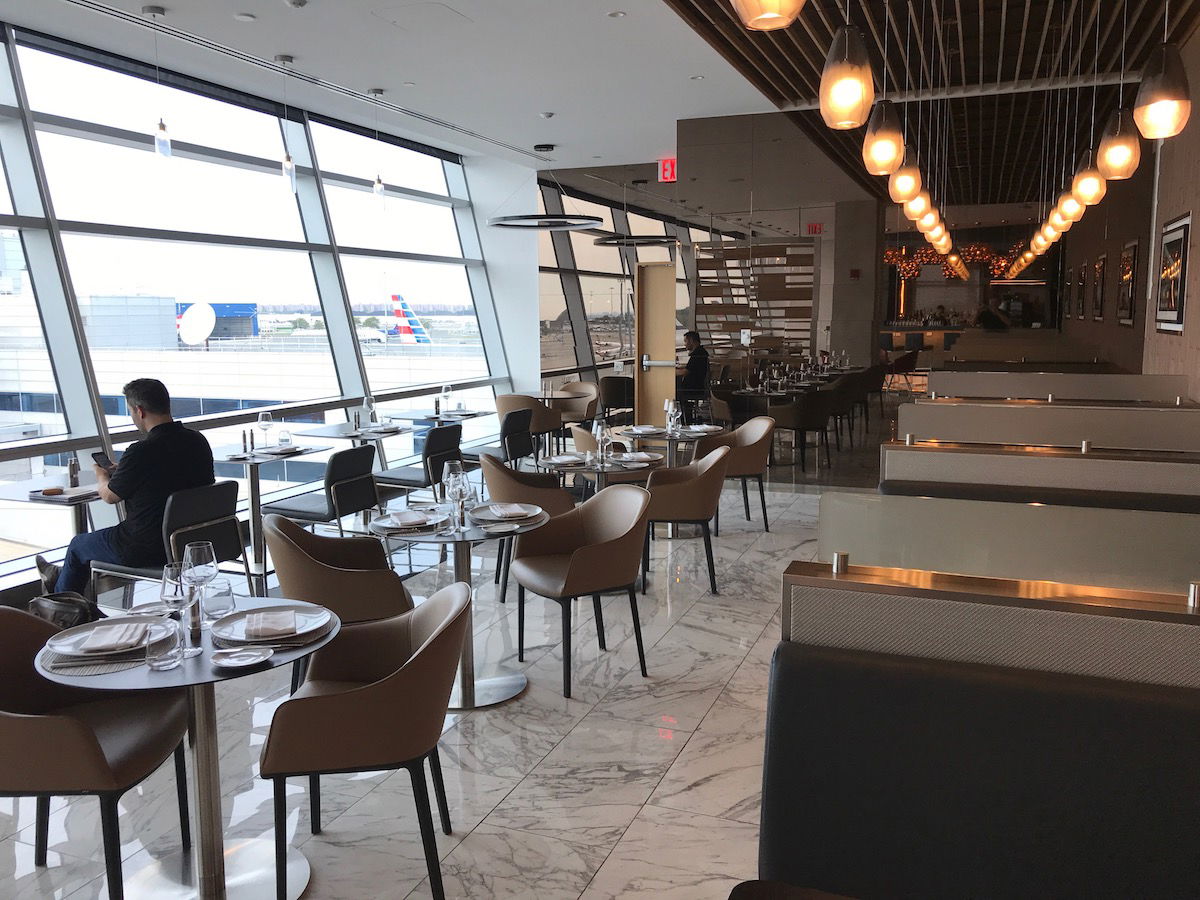 American's Flagship First Dining JFK
Bottom line
I'm far from a wine connoisseur, and if I'm drinking in a lounge I usually just have a glass of champagne. The truth is that I'm usually working on my laptop in lounges since I'm about to get on a flight, and I'm not great at drinking and working. So I'll leave it to you guys to tell me what you think of American's wine selection.
What stands out to me is that American has an improved selection in Flagship First Dining, including a premium champagne (Billecart-Salmon).
As I've said before, I have nothing but good things to say about American's Flagship Lounges. Unlike United they're actually opening their lounges quickly, and unlike Delta, at least they have premium international lounges.
So wine connoisseurs, tell me what you think of American's wine selection, please!