The past couple of years we've seen both American and United invest in their premium international lounges, which has been great for passengers. With United having recently made quite a bit of progress with the opening of their premium lounges, I thought it was time to check up on how American is doing.
American has opened four Flagship Lounges so far
One of the things that impressed me most about American's Flagship Lounges is the speed at which they opened them. Airport construction is often delayed, so when you combine that with the pace at which airlines take on most projects, I typically have pretty low expectations.
However, over the course of seven months, American opened four Flagship Lounges, and three Flagship First Dining facilities:
Opening four new premium international lounges over the course of seven months is really impressive, and American deserves a lot of credit for that.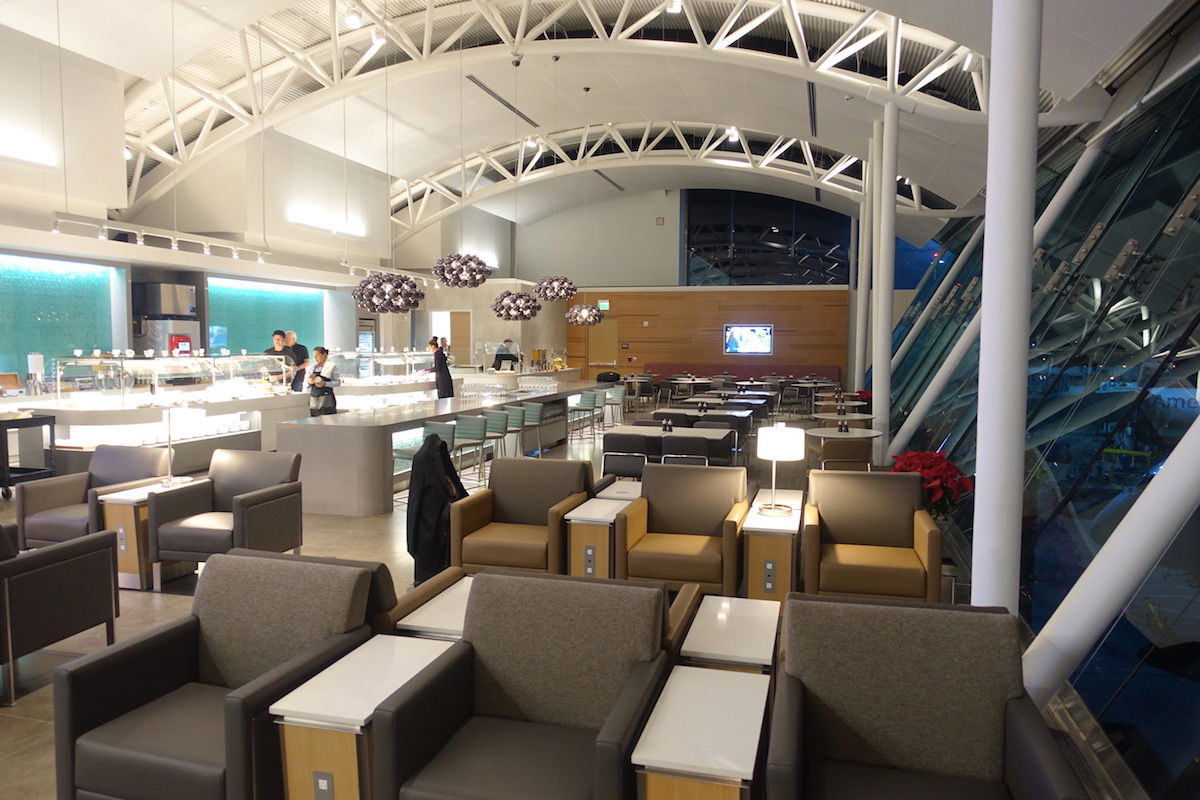 American Flagship Lounge LAX
United is opening their third Polaris Lounge
United opened their first Polaris Lounge in Chicago in December 2016. Like most of the Polaris rollout, the speed at which they did things was disappointing at first. For nearly 18 months the airline didn't open another Polaris Lounge. However, after a huge delay they seem to be taking this project seriously again, and United opened their second Polaris Lounge in San Francisco in May, and is opening their third Polaris Lounge in Newark on June 4, 2018.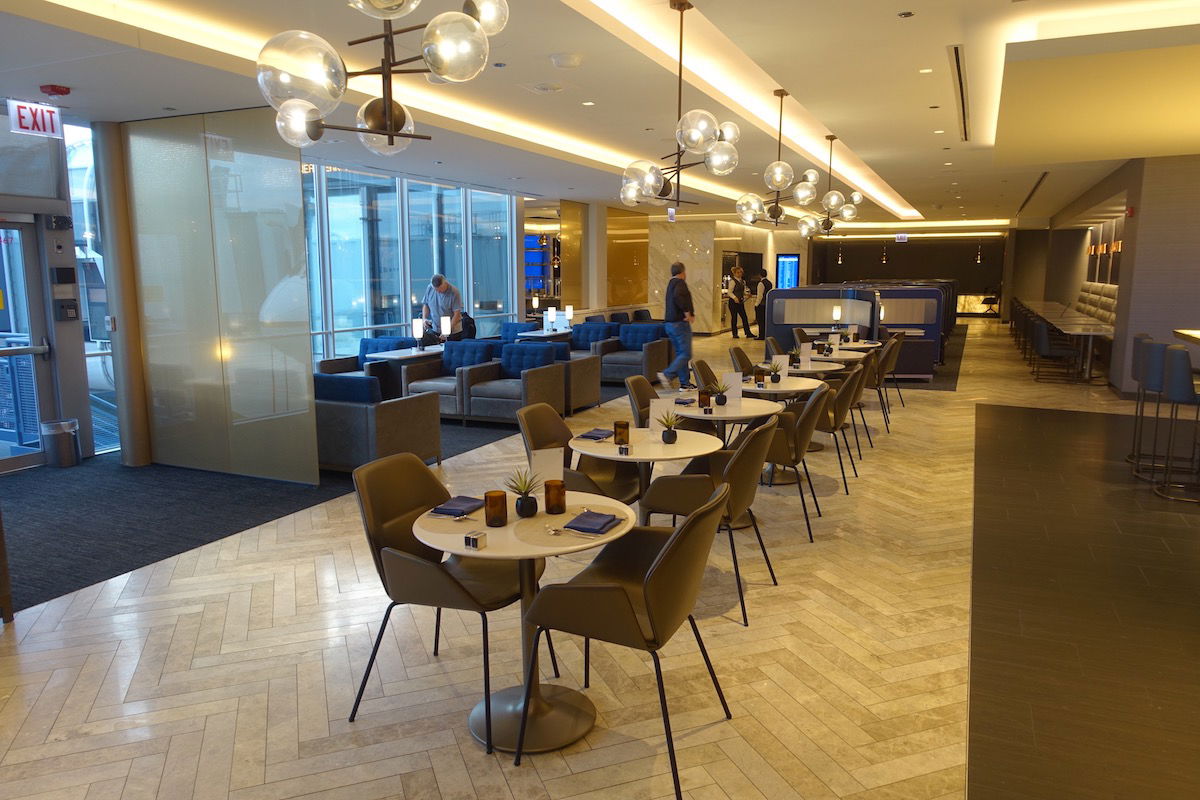 United Polaris Lounge EWR
When will more lounges be opening?
With American now having four Flagship Lounges, and United having three Polaris Lounge as of next week, United has certainly narrowed the gap here. So let's take a look at what we can expect in the future.
American is still opening Flagship Lounges at the follow airports:
Dallas Fort Worth (including Flagship First Dining)
London Heathrow (including Flagship First Dining)
Philadelphia
United is still opening Polaris Lounges at the following airports:
Hong Kong
Houston
London Heathrow
Los Angeles
Tokyo Narita
Washington Dulles
But it's not just about where they're opening lounges, but also about when they're opening lounges. American doesn't have a similar tracker that shows when lounges are expected to open, so I reached out to American to ask when we should expect their three remaining Flagship Lounges to open. They said:
The Dallas Fort Worth Flagship Lounge is expected to open in 2019
The Philadelphia and London Flagship Lounges are still being developed, so they don't have a firm timeline to share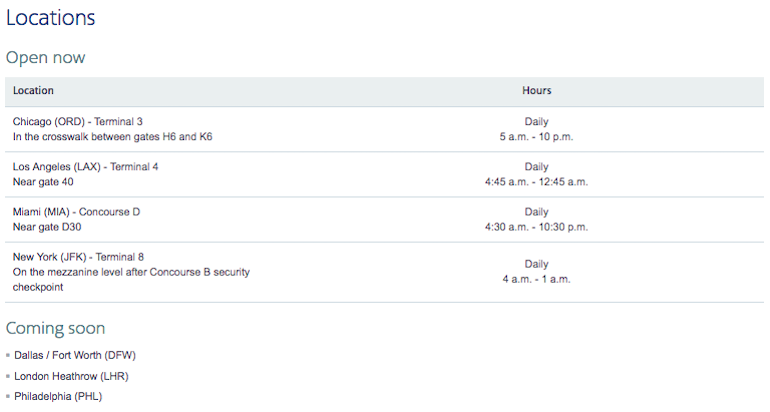 As far as United goes, they say:
The Houston Polaris Lounge is expected to open in summer 2018
The Los Angeles Polaris Lounge is expected to open in fall 2018
The Hong Kong, London Heathrow, Tokyo Narita, and Washington Dulles Polaris Lounges are still under development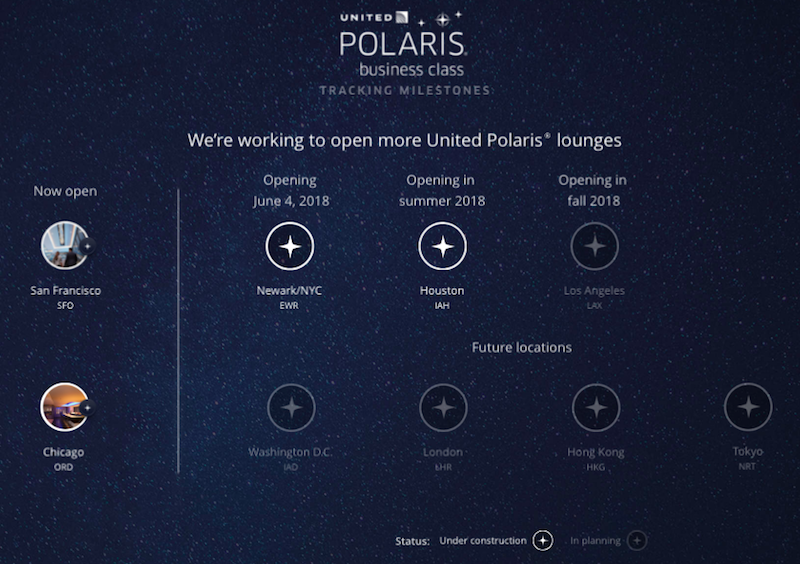 So it's interesting that while American opened four of their new lounges in a short timeframe, United will have more premium international lounges by this fall, if everything goes as planned.
I'm disappointed American is taking so long to open their two remaining US locations. I couldn't care less if/when the Flagship Lounge London Heathrow opens, given that American passengers have access to the excellent Cathay Pacific Lounge and Qantas Lounge in the same terminal, which I'd probably use even after the Flagship Lounge opens.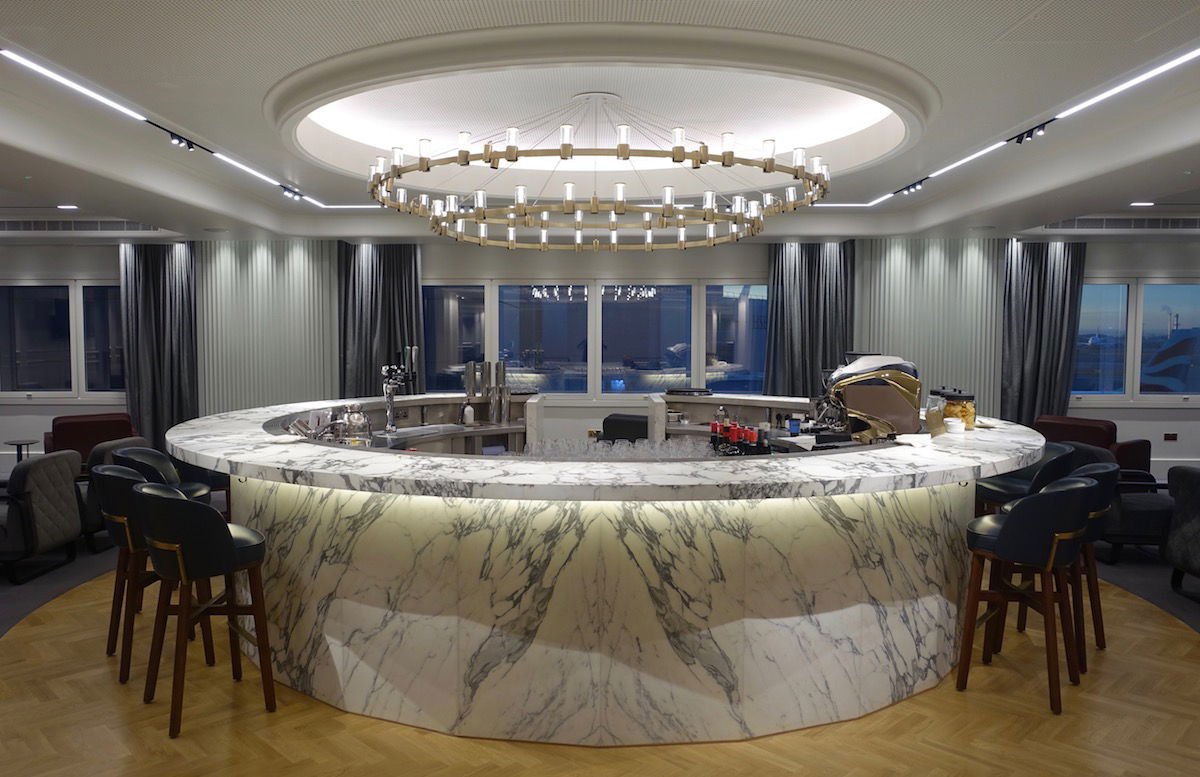 Qantas Lounge LHR
However, both Dallas and Philadelphia are badly in need of improved lounges. Hopefully within a year or so the Dallas Lounge will be open, but it looks like it's still going to be a while before Philadelphia gets a Flagship Lounge.
Which are better — Flagship Lounges or Polaris Lounges?
It depends how you look at it.
American wins when it comes to access requirements. Flagship Lounges can be used by international first and business class passengers, premium transcon passengers, oneworld Sapphire and Emerald members, and Concierge Key members even on domestic itineraries.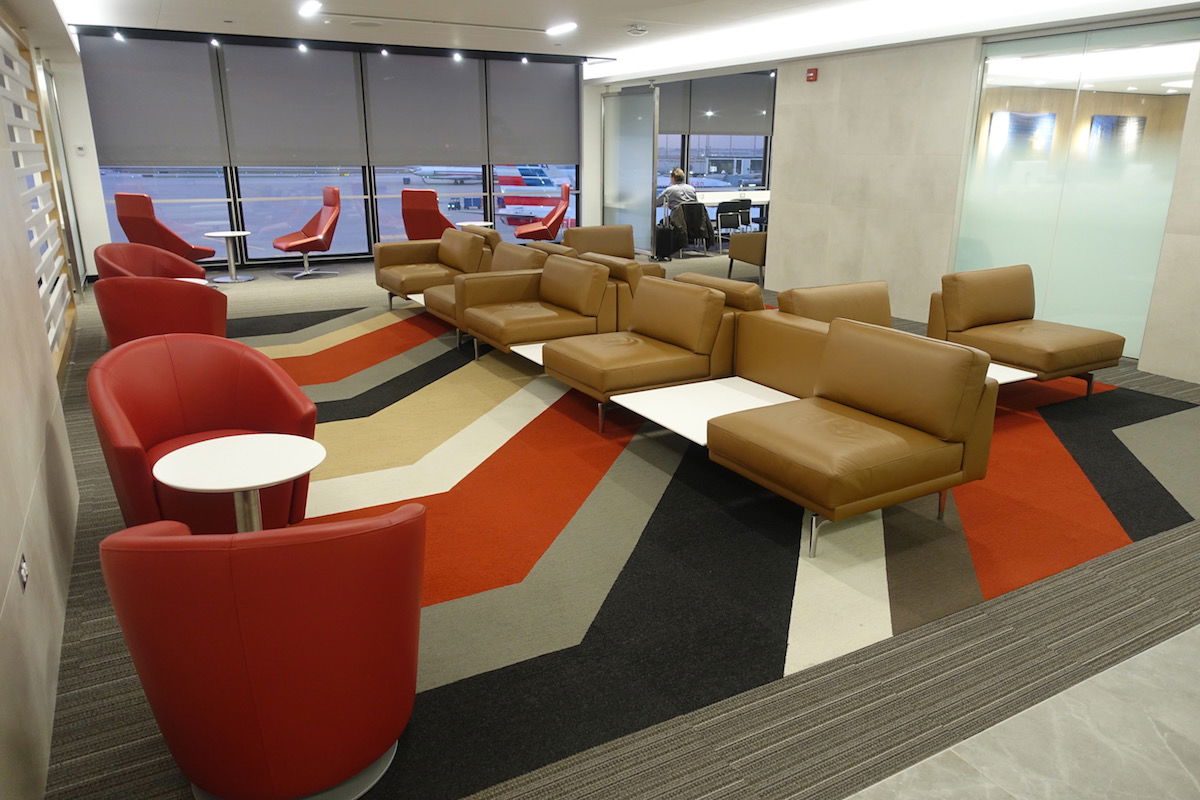 American Flagship Lounge ORD
Meanwhile United Polaris Lounges can only be accessed by international premium cabin Star Alliance travelers. No elite status will get you into the lounge, and also no transcon flights come with access.
So accessing United Polaris Lounges is more difficult than accessing American Flagship Lounges.
In terms of the quality of the lounge itself, I'd generally have to say that Polaris Lounges have the edge:
I think the decor is a bit nicer
United has a la carte dining in all of their Polaris Lounges, and the food is quite good
United has custom made coffee drinks, which I really appreciate
United has day beds where guests can rest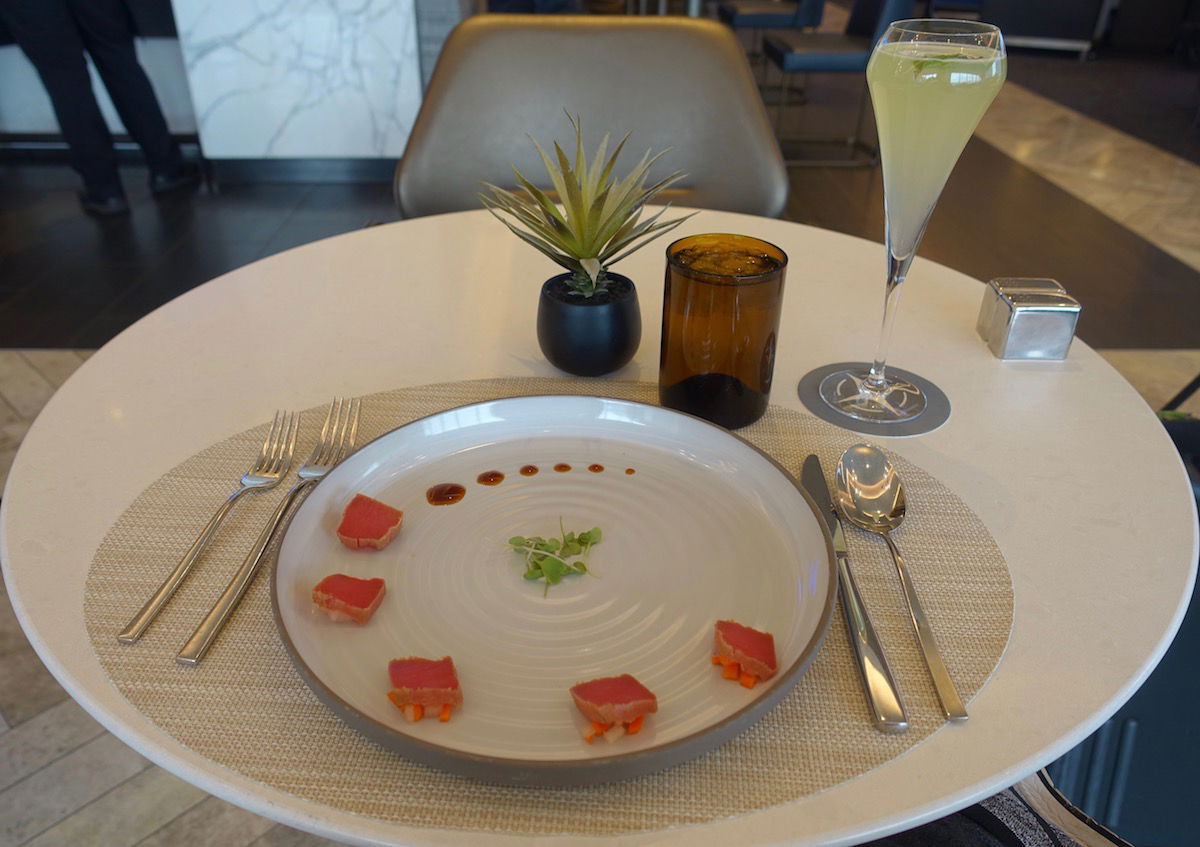 Dining at United Polaris Lounge ORD
I'd say generally American has the edge when it comes to the food they have available at the buffet, as United's buffet options are relatively limited. However, the difference isn't that huge.
What this doesn't take into account is American's Flagship First Dining, which is by far the best lounge experience offered by any US airline. However, it's not necessarily fair to compare that to Polaris Lounges, since Flagship First Dining is exclusively for three cabin first class, and United is in the process of eliminating that.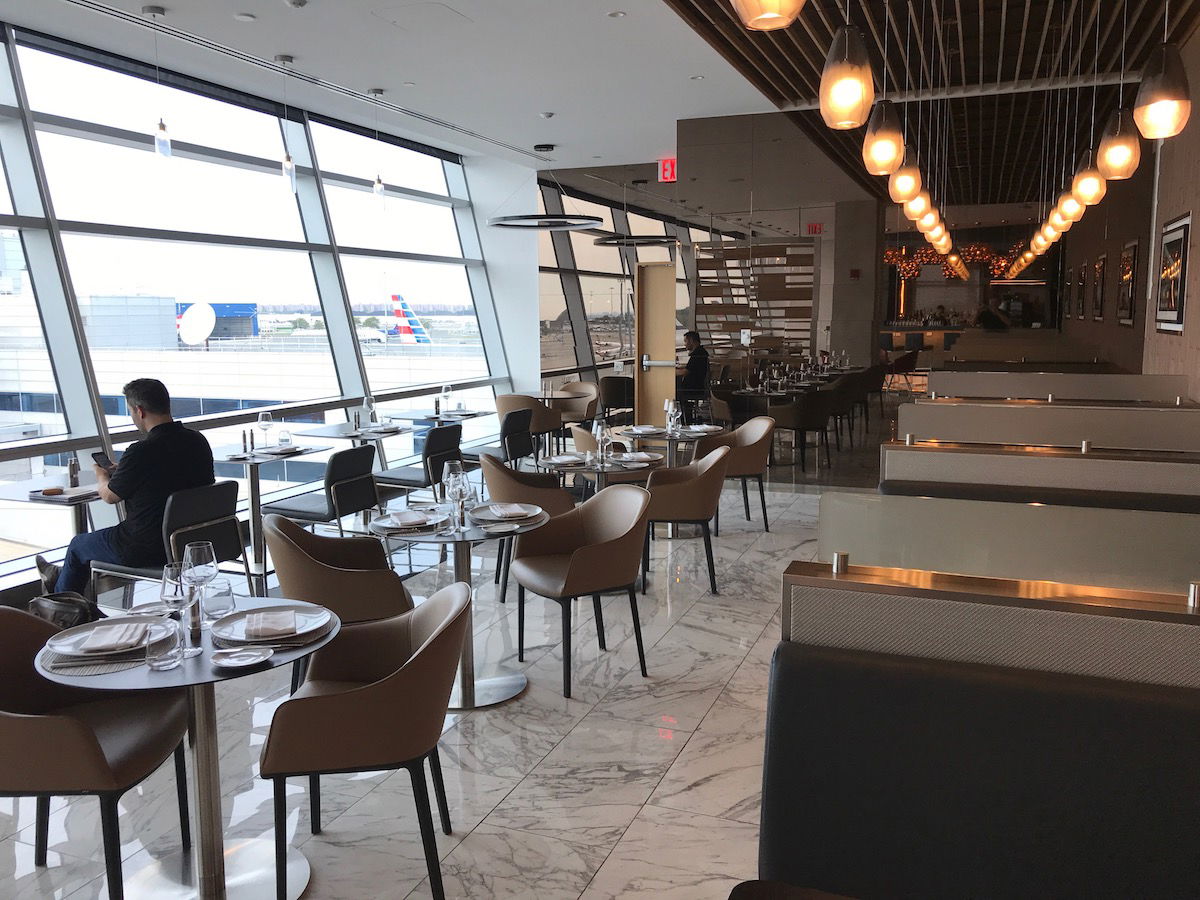 American Flagship First Dining JFK
Bottom line
American was leading United four to one when it came to the number of locations for premium international lounges. However, by the end of this year United will have overtaken American with five lounge locations, if all goes as planned.
We should expect American's next Flagship Lounge to open in Dallas in 2019, while we don't yet have a timeline for when the remaining two lounges will open (though the only one that really matters is the Flagship Lounge Philadelphia).