When it comes to their app functionality, I can't help but feel like American lags behind Delta and United. American doesn't even let you book tickets through their app (which you'd think would be a no brainer), but rather they redirect you to their website. For what it's worth, both Delta and United allow this.
There's at least some good news when it comes to American's app — in the past week American has rolled out same day flight changes and same day standby through their mobile app. It's native within the app if you're traveling alone and are an elite member, flying in first class, or on a "Y" fare. Multiple passengers traveling on a single reservation and non-elite members will be directed to aa.com, and won't need to log-in again. I appreciate this functionality, as I've found myself enroute to the airport wanting to get on an earlier flight, only to realize I couldn't easily do so through the app.
American shared the following screenshots of the process: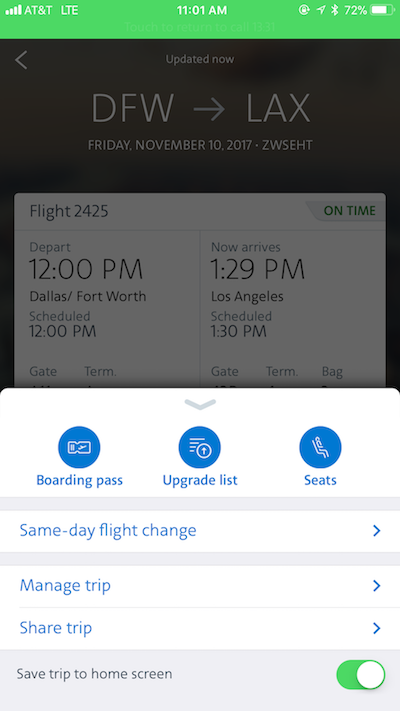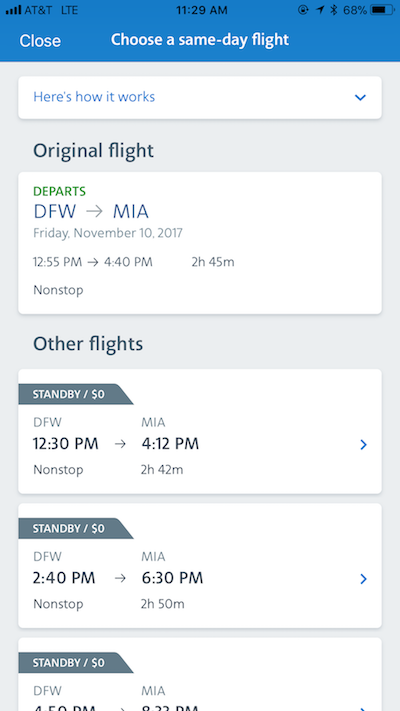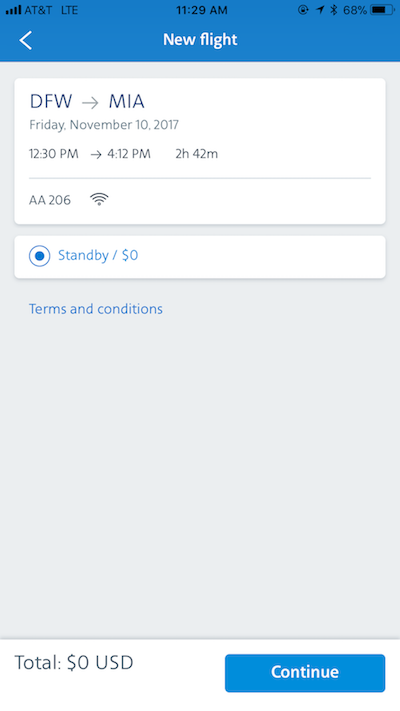 I certainly welcome this development, as previously you had to go to American's website in order to make a same day flight change.
However, the truth is that American's same day flight change policy isn't nearly as generous as the policies of Delta and United. American only lets you switch to flights that keep you on the same routing, and there's a specific, restricted fare class that's required in order to make a same day flight change (which is unrelated to the fare you booked). This isn't the case with Delta, which lets you change routings and lets you switch to any flight as long as it has the same fare class you originally booked.
I'm not much of a tech person, but based on my recent flights with Delta, I couldn't help but notice how much more advanced and user friendly their app was. It shows you the upgrade and standby lists starting 24 hours out, automatically checks you in, tells you when boarding has actually started (not just the boarding time, but when the flight is actively boarding), etc.
The only thing I really like about American's app is that it shows you where your flight is coming from, which Delta's app doesn't. However, Delta is actually good about updating the status of flights when they know the inbound plane is delayed, while with American I've been 10 minutes from departure with no plane at the gate, but it still showed as on-time.
Now I'm veering off topic a bit. So to get back to the point, yay to American for adding this functionality to their app.