American has announced some interesting route additions and cancelations today. For an overview, American is introducing seasonal routes to the Caribbean and Hawaii, increasing frequencies on some existing Caribbean routes, adding capacity to London out of Dallas, and canceling flights between Chicago and Beijing.
American is adding seasonal Caribbean & Hawaii routes
American is both increasing frequencies on existing routes to the Caribbean, and also adding additional seasonal routes to the Caribbean and Hawaii.
Here are the details of American's new frequencies (which are simply additional flights on existing routes):

Meanwhile here are the details of American's new routes to the Caribbean and Hawaii, some of which are seasonal, and most of which are Saturday-only service: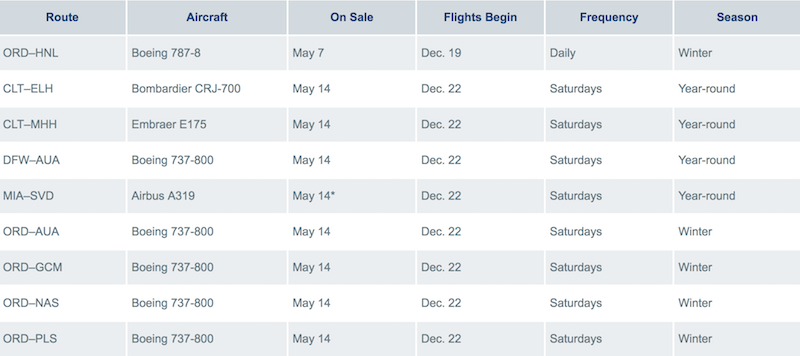 Probably the most exciting addition is American's new Chicago to Honolulu route, given that it's operated by a 787 featuring flat beds in business class.
If you want to redeem miles on one of these flights, as you can see the flights go on sale on May 14, 2018. Hopefully some award seats will be released as well (though I wouldn't hold my breath).
American & British Airways are swapping two transatlantic routes
American and British Airways have a transatlantic joint venture, and the two airlines will be increasing capacity out of Dallas and Miami. Specifically, as of October 28, 2018:
British Airways will be taking over one of American's Miami to London Heathrow frequencies; American uses a 777-300ER on the route, while British Airways will use a 747-400, so this will represent a capacity increase but a downgrade in terms of the quality of the product
American will be using that 777-300ER to instead operate an additional frequency between Dallas and London, in addition to British Airways' existing daily 777-200 that's flown in the market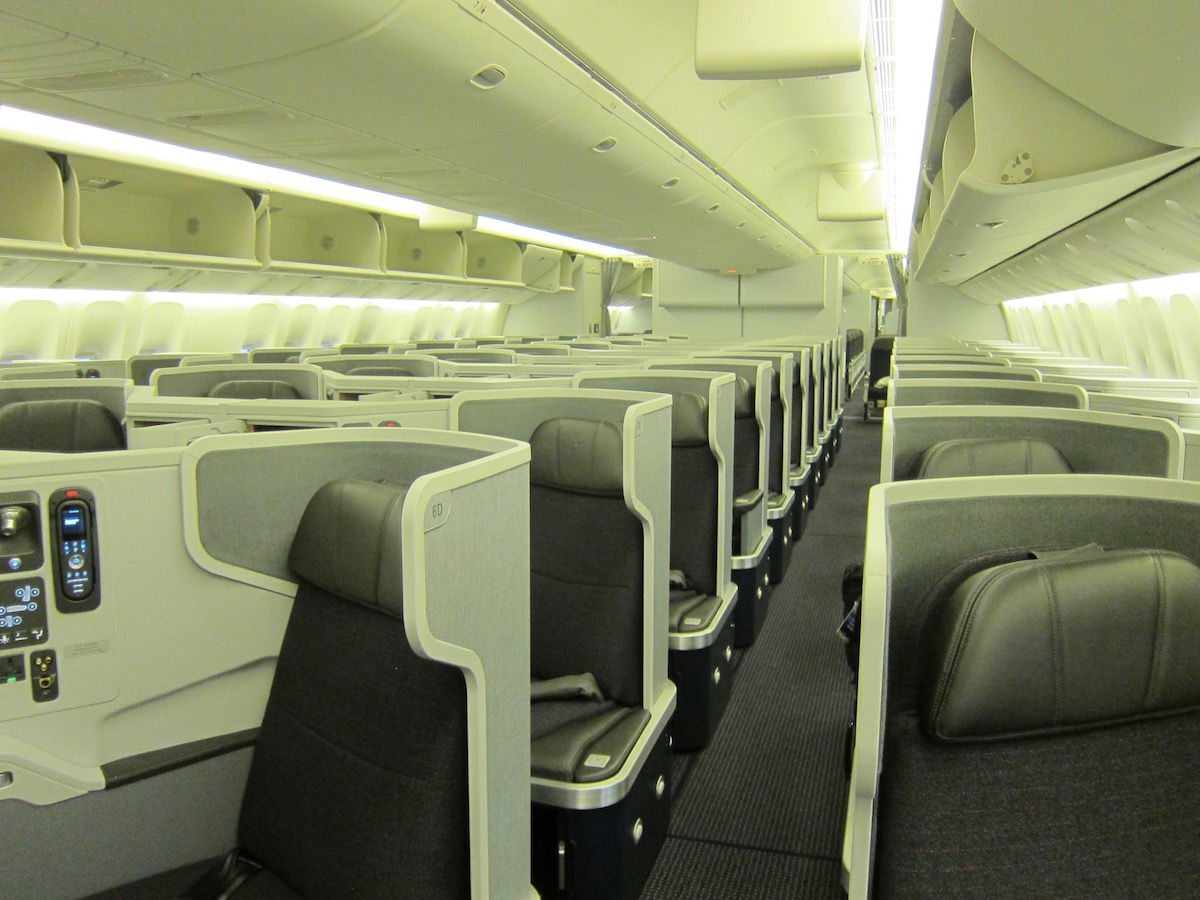 American's 777-300ER business class
This represents a mild capacity increase in Miami and a big capacity increase in Dallas. However, I'd say it's bad news for those in Miami, since American has a superior transatlantic product, and the one daily 777-300ER will no longer be available.
This makes American's Flagship First Dining facility in Miami even more of a head-scratcher. Once this swap happens, the only American flights out of Miami with international first class will be to Sao Paulo and Buenos Aires.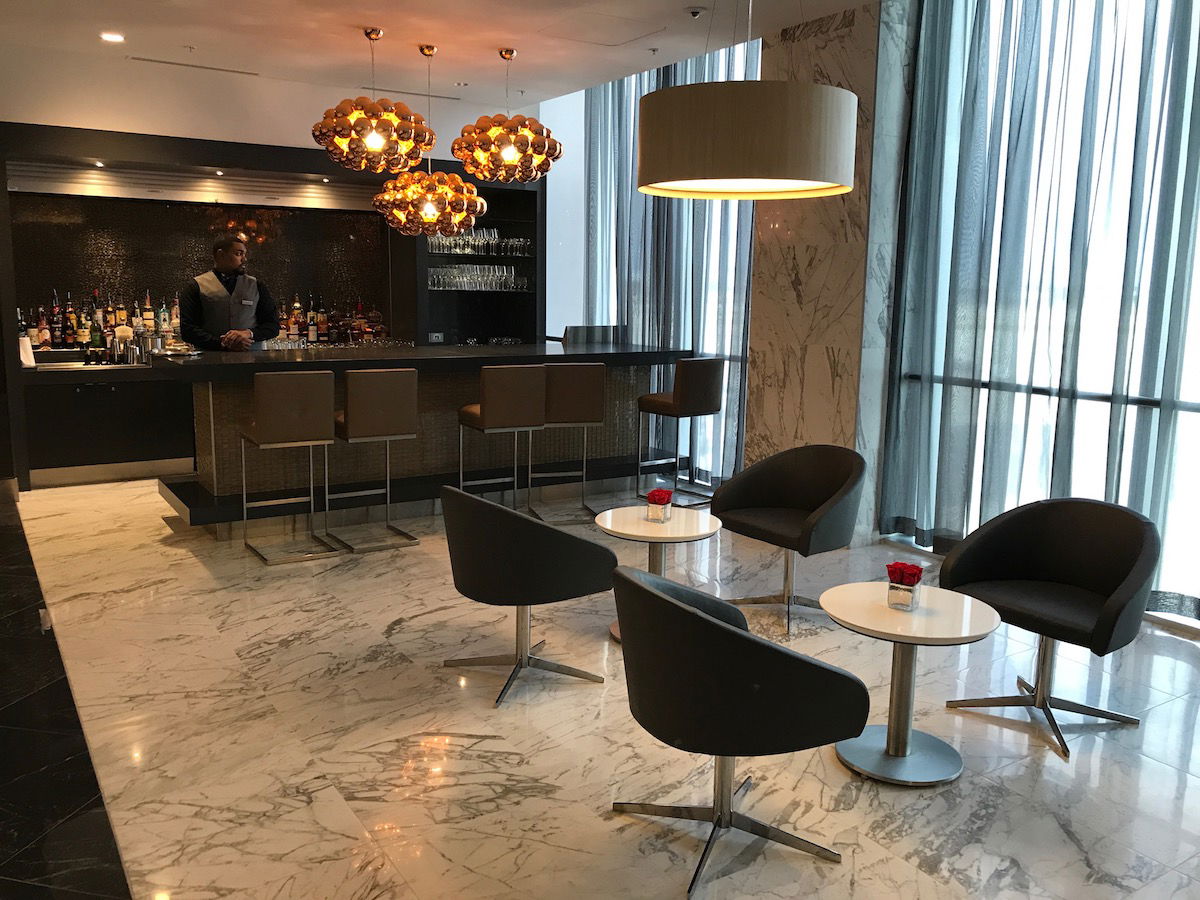 American Flagship First Dining Miami
American is canceling their Chicago to Beijing route
American will be discontinuing flights from Chicago to Beijing as of October 20, 2018. American will continue to operate flights from Dallas and Los Angeles to Beijing, and they'll be seeking a dormancy waiver from the US Department of Transportation for the route.
Here's what American's VP of Network & Schedule Planning, Vasu Raja, said about this:
"American is operating more seats from Chicago this summer than in the past 10 years, and we are excited to continue to grow in this important hub. However the current fare environment severely limits our ability to successfully compete between Chicago and Beijing. We remain committed to China and anticipate that moving to the new Beijing airport in the future will improve the viability of the route through the additional connectivity in conjunction with our codeshare relationship with China Southern in the long run."
I'm amazed US airlines haven't dropped more capacity to Asia. The amount of capacity dumping we're seeing by Chinese airlines in the US has lowered transpacific fares to a level we've never seen before. I can't wrap my head around how any US airlines are even doing decently well on these routes.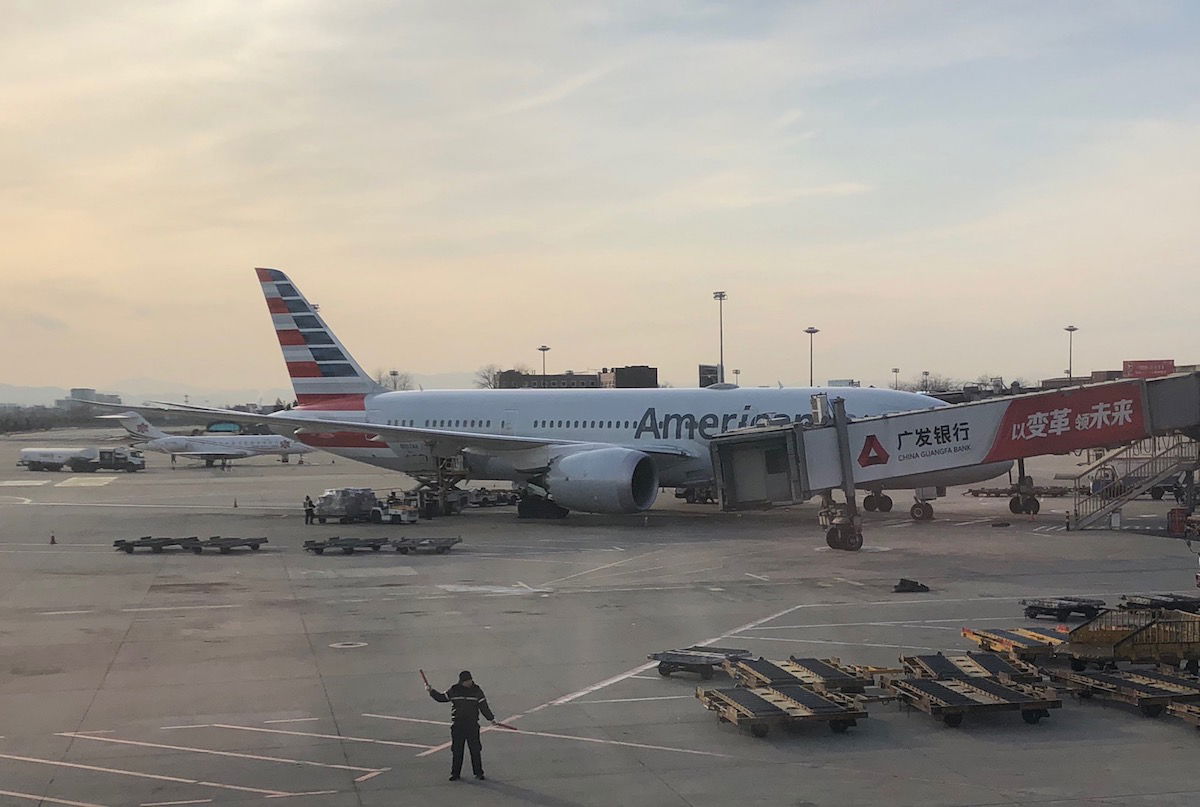 American 787 at Beijing Airport
Bottom line
American has long been the strongest US airline in the Caribbean, and these additions only further reinforce that. Those are lots of new Caribbean frequencies, including some that are seasonal, and some that only operate on Saturdays. The Chicago to Honolulu route is a nice addition as well, given that it'll be American's longest route to Honolulu.
The other changes are interesting as well. American and British Airways are increasing capacity between London and Dallas/Miami, though on balance I'd say the Miami change is bad news, since American will no longer fly a 777-300ER between Miami and London.
Then the Chicago to Beijing route cancelation doesn't come as much of a surprise, and frankly I'm surprised we haven't seen more route cancelations from US airlines to China.
What do you make of American's route changes?