Today is not just Sunny's last day at American Airlines. Ford and I are celebrating our four year anniversary. Yay!
What are we doing? We're jetting off to the Maldives. No, I'm kidding… we're actually flying to Huntington, West Virginia. Why? It's a long story, but it boils down to family being more important to us than anything else, and the situation with my mom made us prioritize that even more.
American is one of only two airlines that flies to Huntington — the other is Allegiant, and none of their routes work for us (and there are many other reasons to avoid Allegiant as well).
So this morning we were scheduled to fly from Miami to Charlotte to Huntington. We set our alarms for 3:30AM for our 6:20AM flight (since we still had to pack and board Winston — on the plus side we spent an extra $5 per day to have the dog hotel send us a daily picture of Winston, and it's the best $5 I ever spent).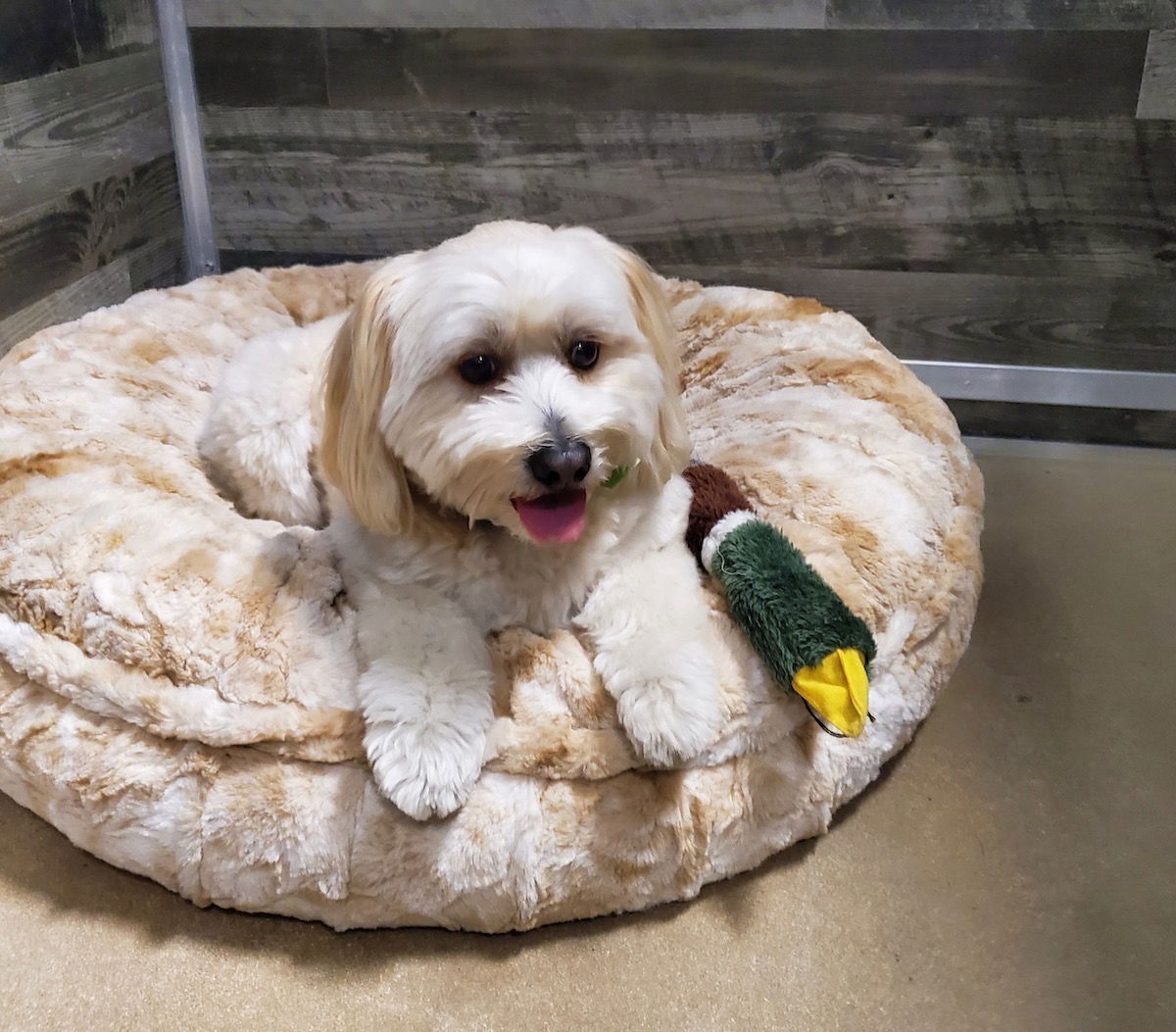 It's now after 6PM — 14.5 hours after we woke up, and eight hours after we were scheduled to land in Huntington — and we're still sitting in the Admirals Club in Charlotte drinking cheap wine. What happened?
Well, our morning started off as you'd expect. American's mechanics took our Miami to Charlotte plane out of service, as part of their contract dispute. When a plane rests overnight in Chicago, Miami, or New York, it seems to be a near given that mechanics will take it out of service.
So we all boarded the flight, the mechanic walked on, and 15 minutes later it was announced that we needed a new plane. They found a new plane pretty quickly, and our flight to Charlotte was only delayed by a bit over an hour. Unfortunately this caused us to misconnect.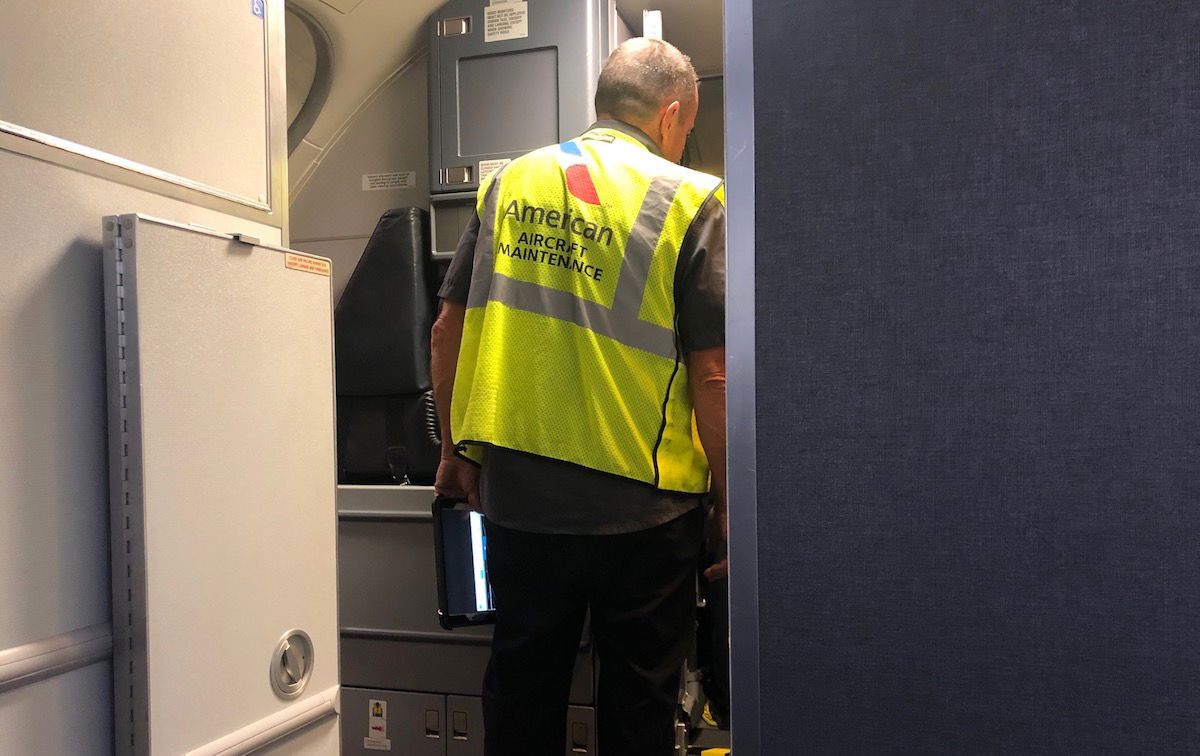 Not a huge deal, we thought — instead of getting into Huntington shortly after 10AM, we would get there at 2PM. I figured that wasn't a big deal. We'd have a few hours in Charlotte to work, and we could spend time with family when we landed, rather than working.
We boarded our flight to Huntington on-time, we taxied out, and then the pilots announced that we had an issue, and we needed to return to the gate to have maintenance look at it.
For what it's worth, in this situation I think it's a genuine maintenance issue, given that this is American Eagle (which has separate mechanics with separate contracts), and also given that this was discovered after we taxied out.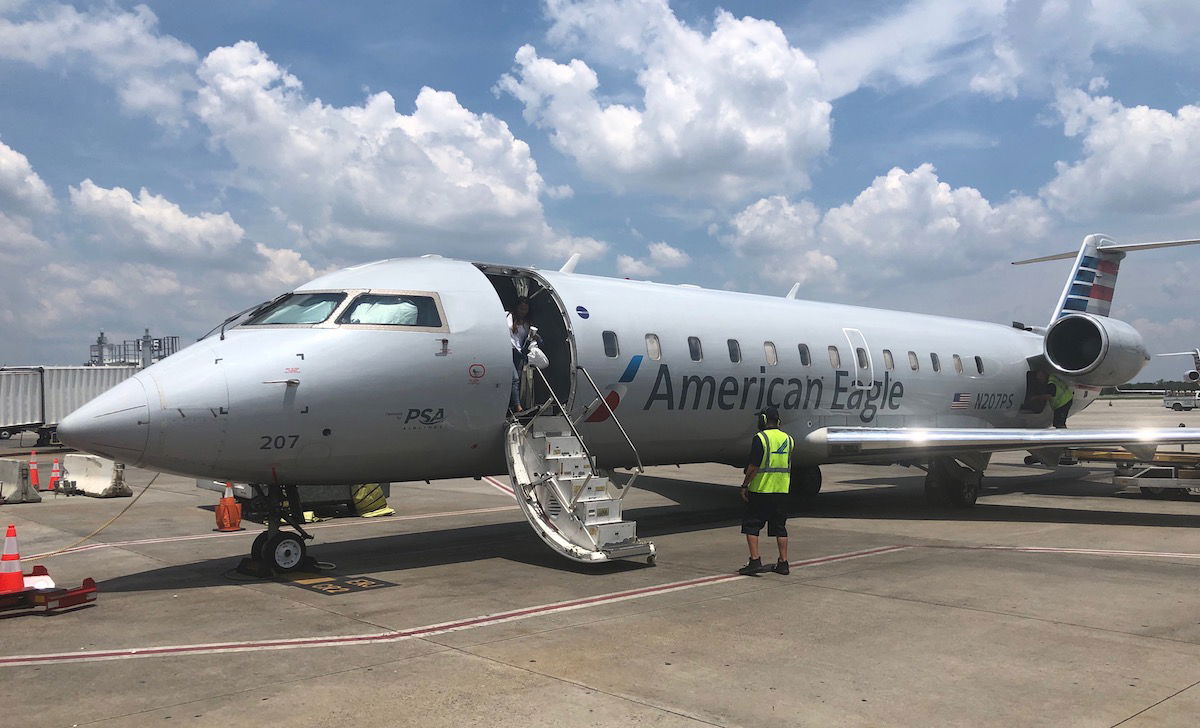 We were back at our gate by 1:40PM. For the next three hours we were told to just sit in the gate area, as our flight kept getting pushed back by 15 minutes at a time. They kept claiming that the flight would be departing any minute, though that didn't happen.
Eventually the departure got pushed back to 6PM, and now it's at 6:38PM. At this point we're in the Admirals Club having an anniversary celebration, consisting of American Airlines guacamole and house wine.
In this case I'm not even mad at American, I'm just amused at how bad they are. We left home over 13 hours ago, and have flown a grand total of 650 miles at this point. This is actually possibly the worst domestic delay I've ever had, all things considered.
I would have rather they just cancel the flight and we be rebooked for tomorrow morning, rather than this 15 minutes-at-a-time situation, which keeps making us think "well we've waited this long, there's no reason to jump ship right now."
The last time I saw Ford this unhappy was when I forced him to take a very unfortunate mileage run…