American Airlines' junior flight attendants are livid at their union, the Association of Professional Flight Attendants (APFA).
There's not much flying to be done in May
Airlines have greatly reduced their flight schedules for the coming months, and they obviously have way more employees than they need. However, due to US government aid, they can't furlough employees.
While some employees have accepted a partially paid voluntarily leave of absence or early out, there are still way more employees than are needed.
In the case of flight attendants, the reality is that they're all going to be paid the minimum monthly hours they'd usually get for flying, regardless of whether they fly or not.
Since it's highly unlikely that any American Airlines flight attendants will be working more than the guaranteed minimum number of hours, flight attendants will get paid the same whether they work a fairly full schedule, or don't work at all.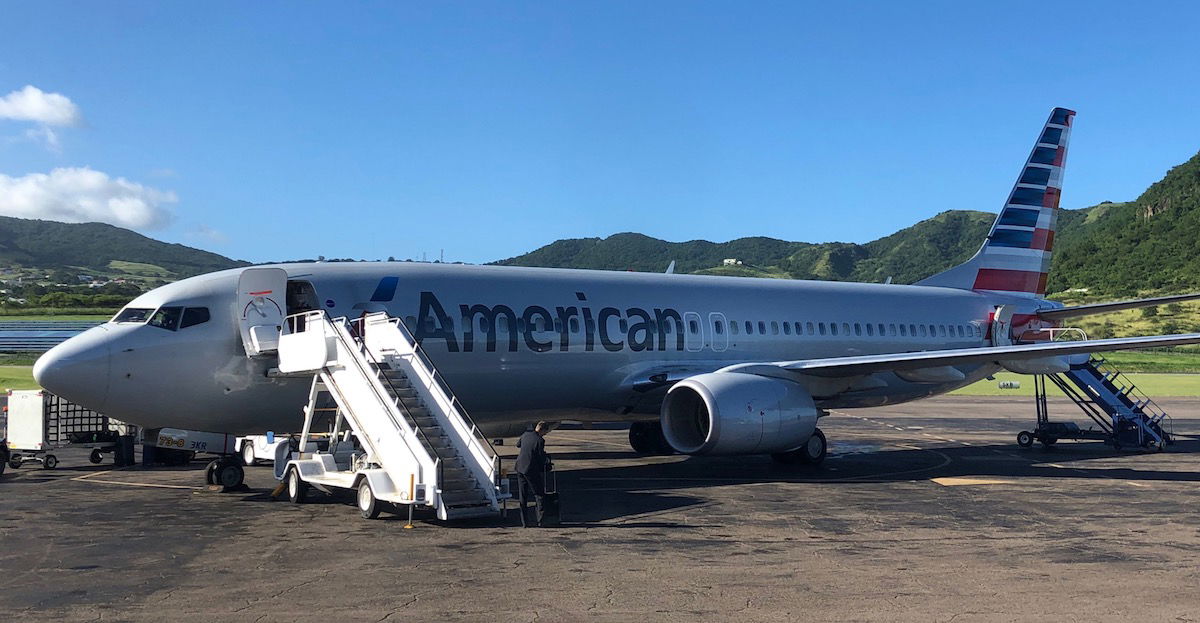 American will only operate 20-25% of flights in May 2020
Only American's most junior flight attendants will fly in May
The APFA has shared their plan for how May bidding will work for American Airlines flight attendants. As it's explained:
Total scheduled flying hours for May 2020 will be approximately 20-25% of the scheduled flying hours for May 2019
The system used for bidding won't function if all flight attendants participate, because there will be more flight attendants than flying hours/legal trips available (apparently this is a limitation of the system)
American Airlines approached the APFA to discuss a process for reducing the number of flight attendants bidding
The union leadership decided to process bidding in a way that has the most junior flight attendants required to bid, while senior flight attendants will get the month off completely.
For example, if a base has 400 flight attendants and only enough flying for 100 flight attendants (based on legal lines), the 100 most junior flight attendants will be allowed to bid on trips.
Then normal seniority will be followed within those ranks, meaning that #301 will really be #1 seniority for the month (out of 100), while #400 will really be #100 for the month (out of 100).
The union acknowledges that flight attendants shared that they wanted to have the option of whether they had to bid or not. The union says they agree and have heard this feedback, but the technology currently in place doesn't allow for an "opt-in" option (a claim some flight attendants are suspicious of). This means that they need to narrow down the pool of bidders in some other way.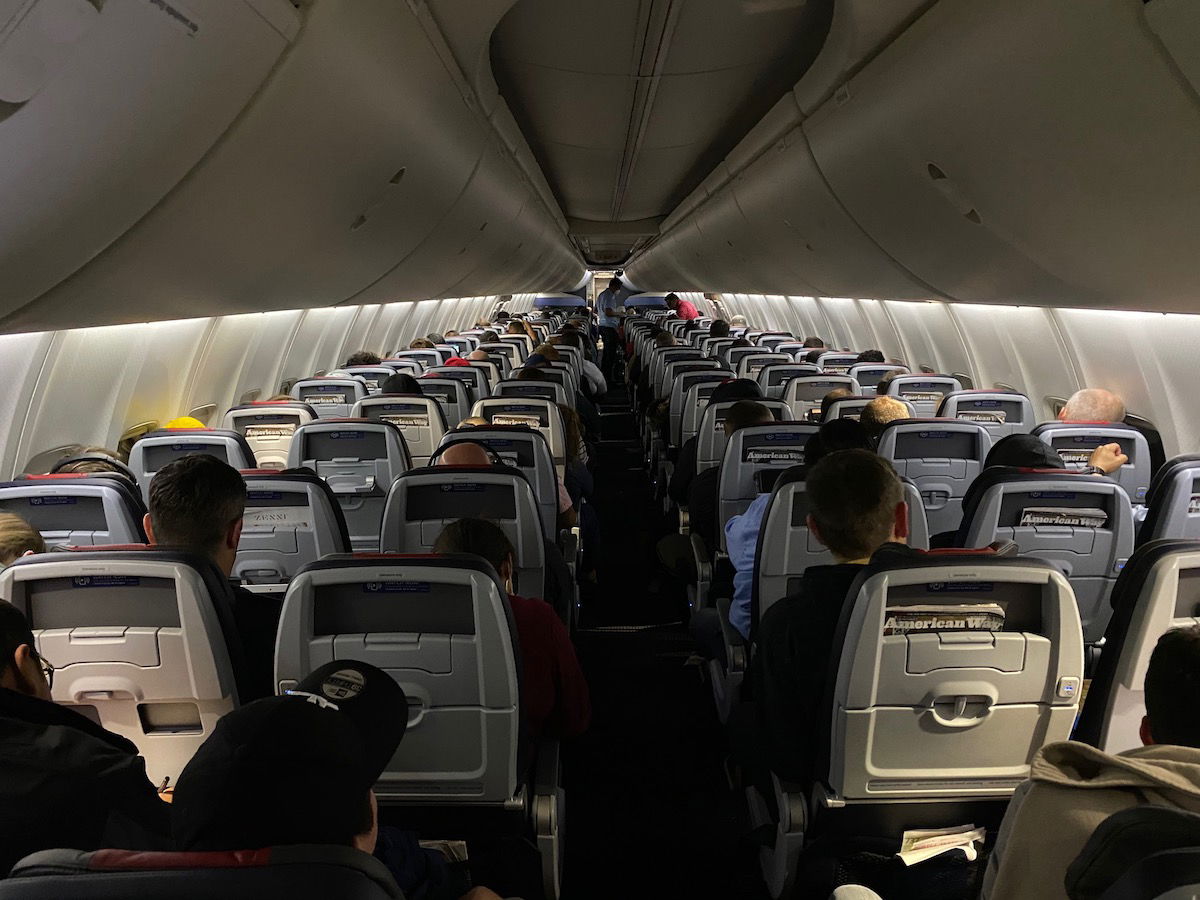 Only American's most junior flight attendants will work in May 2020
Junior flight attendants aren't happy about this
Looking at the APFA Facebook group, you'll see a lot of junior flight attendants expressing their frustration, like this one:
Having a policy that forces part of the workgroup to bear the entire burden of working during a pandemic is a financial and divisive disaster! What were y'all thinking? You need to come up with a more equitable solution. This is 100% not ok!!!
Or this one:
The APFA has proven to us time and time again that they could careless about the lives of those bellow 18000 seniority. We are nothing but voiceless due payers to them. Today they not only threw us under the bus, as would be expected, but they also chose to blatantly violate our contract.
Or this one:
I'm not understanding how a senior person can sit at home with their guaranteed hours at top pay, decide to fly a trip and get FIRST pick of RF or UBL/TTS and it goes on TOP of their guarantee. While juniors fly the all the lines during a pandemic and keep getting "denied due to higher seniority" every TTS run.

Lmao y'all wild all the way out with this one. I'm dumbfounded to say the least.
Or this one (lol):
Will furloughs be handled in inverse seniority order too?
They're not wrong, but…
I totally understand the frustration of junior American Airlines flight attendants. They'll be doing all the work, while the senior flight attendants are sitting at home getting paid much more (since pay is connected to years of service).
However, I'm not sure there's actually a decent alternative?
That's to say that the US airline industry is strictly seniority based rather than merit based, and that's kind of sad, because it's also one of the reasons service has gotten so bad. That's why you'll often find American's worst service on their most premium flights in first class.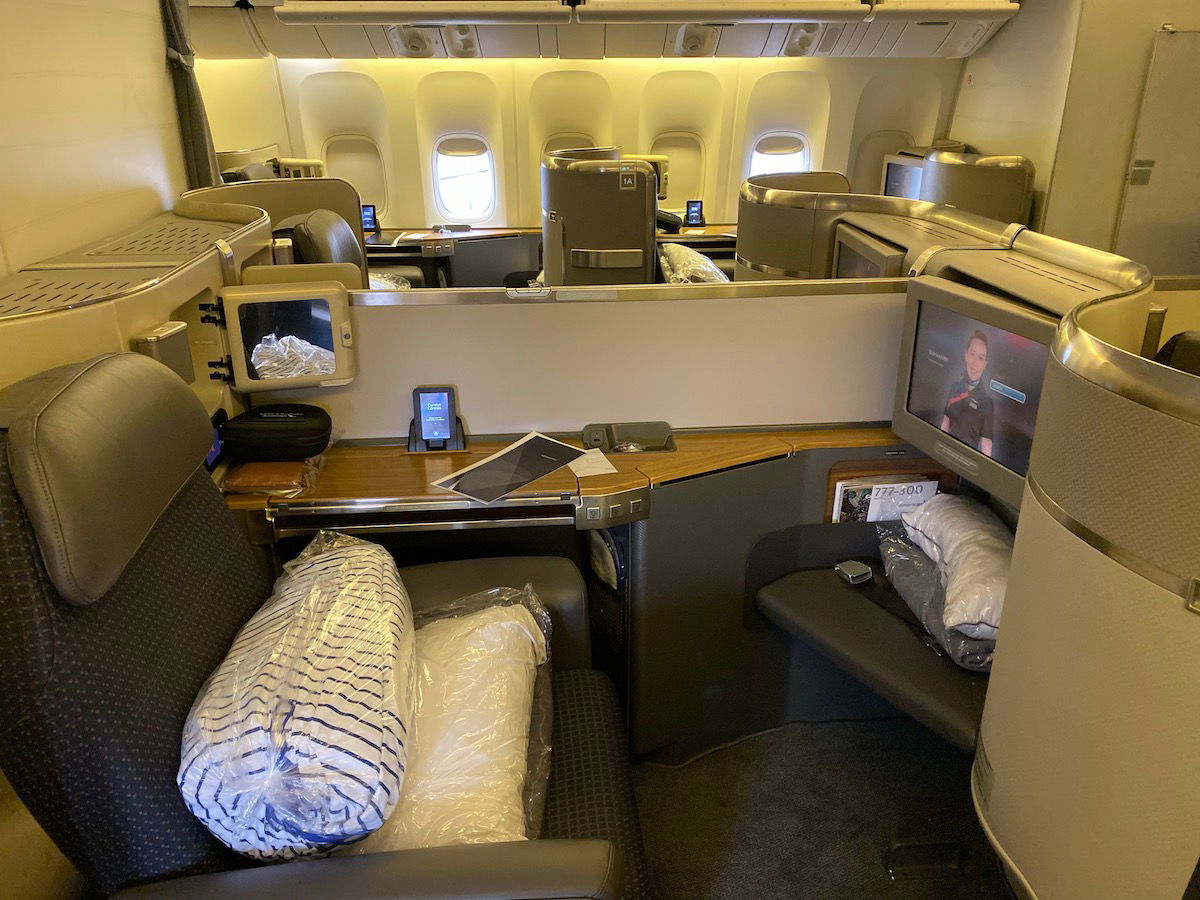 The US airline industry is strictly seniority based… sadly
Given that everything is seniority based, how else would this really have played out? Sure, in theory they should give people an option to opt in or opt out, though in reality don't you think everyone would just opt out?
"Hey, do you want to come to work in May, or not? You'll be paid the same either way."
I'm guessing just about everyone would say "no," and then it would still be based on seniority, with the most junior flight attendants flying. I can understand how they'd at least feel like there's more of a process then, though.
Bottom line
If you fly American Airlines in May, expect to only see American's most junior flight attendants onboard. It does seem a bit silly that junior flight attendants are doing all the work, while senior flight attendants sit at home while earning more.
But I think that's just how the US airline industry works, when your seniority number is all that matters?