The flagship of American's fleet is the Boeing 777-300ER, which American presently has 18 of, with two more on order. It really is a gorgeous plane and in many ways globally competitive.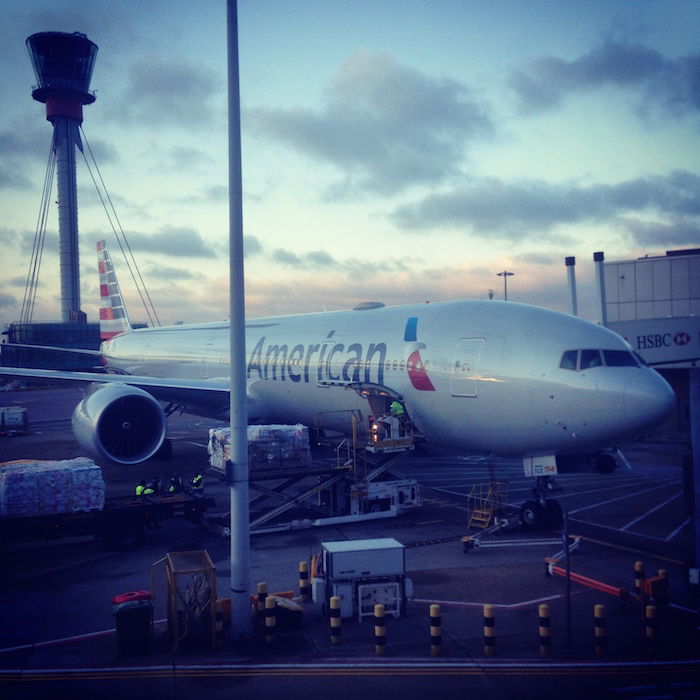 The 777-300ER has a first class cabin, though it's not all that impressive.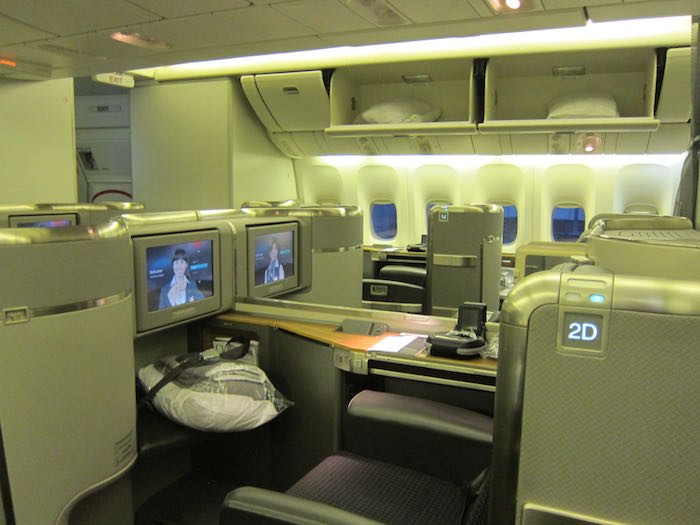 American's new first class
The impressive part of the plane is the business class cabin, which features one of the best reverse herringbone business class products out there.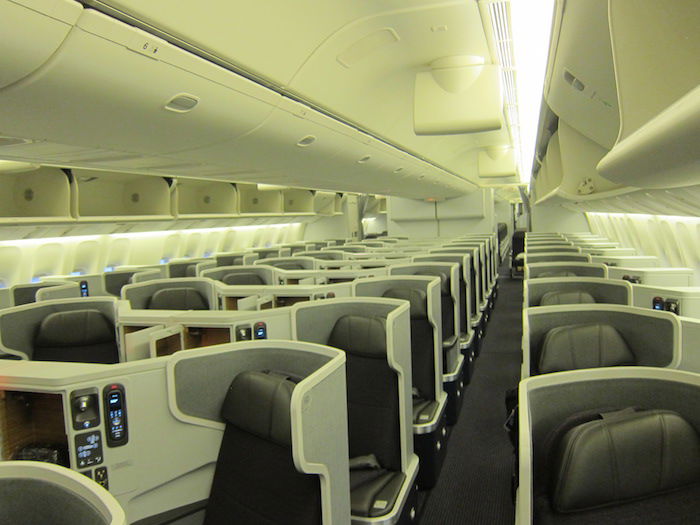 American's new business class
The plane also has Wi-Fi, which is a huge selling point for me. After seat comfort, availability of Wi-Fi is the second most important plane feature to me, since it means I can stay caught up on work while flying.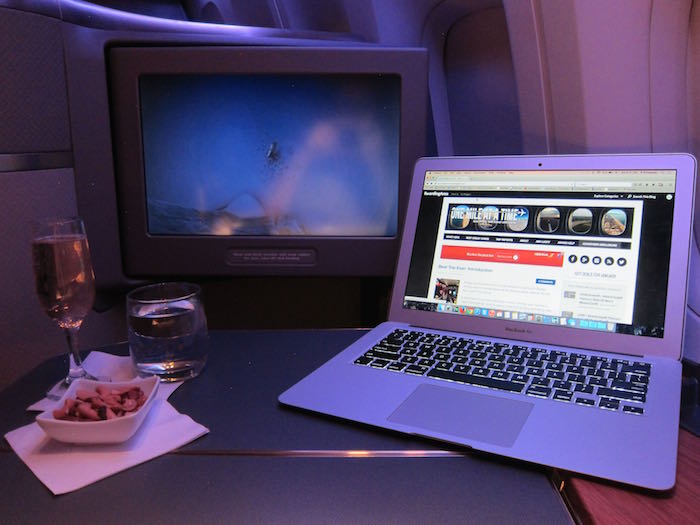 Given that this is a fairly large plane, and that American has only 18 of these, they use them for a very limited number of destinations. American only flies 777-300ER aircraft to Hong Kong, London, Sao Paulo, and Sydney. Hong Kong, London, and Sydney make perfect sense, though given the economy in Brazil right now, I'm sort of surprised by how many of these planes they're flying there.
I guess the numbers reflect that, because American is taking a 777-300ER off the Miami to Sao Paulo route, and instead flying it from Miami to Buenos Aires. While Argentina isn't in much better shape, I'm guessing it's still a more popular destination at the moment, or at least is proportionally underserved.
Via airlineroute.net, the following flight will be operated by a 777-300ER as of April 5, 2016:
AA931 Miami to Buenos Aires departing 10:20PM arriving 8:11AM (+1 day)
AA900 Buenos Aires to Miami departing 8:00PM arriving 4:23AM (+1 day)
This flight will replace a three class 777-200ER, featuring American's old first class product and angled business class product. So that's quite a nice upgrade for Miami to Buenos Aires.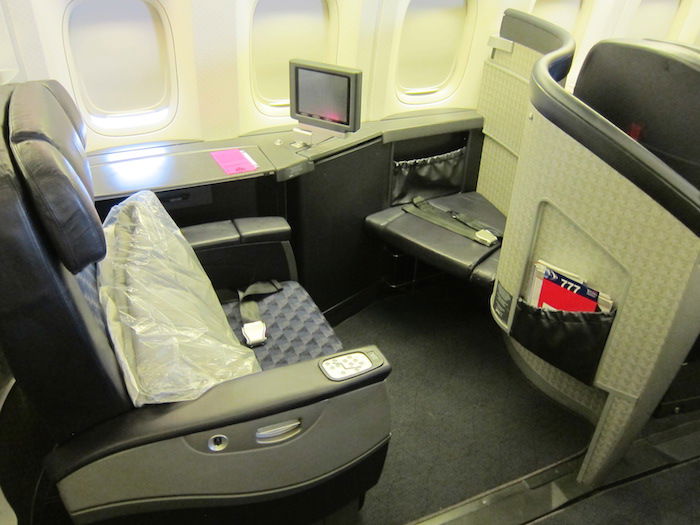 American's old first class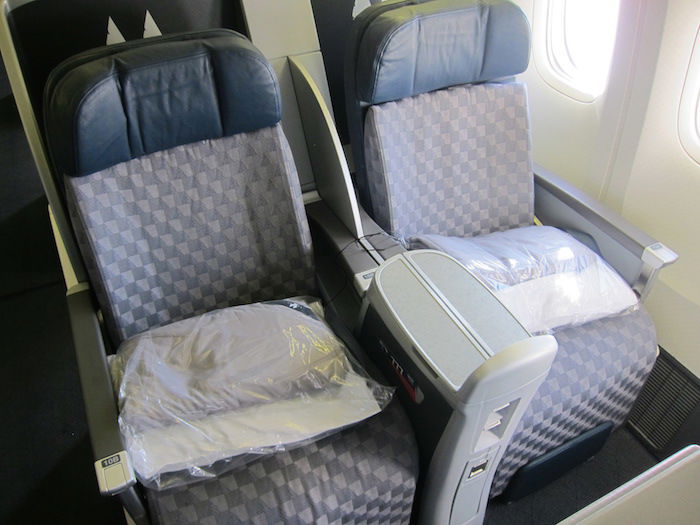 American's old business class
Meanwhile one of the Miami to Sao Paulo frequencies, as well as the Sao Paulo frequencies out of Dallas and New York, are operated by 777-300ERs. So overall I'd consider this to be positive news. If you really want to fly the 777-300ER to Sao Paulo, there are still plenty of options for doing so. And now you have a new destination to which you can get onto the 777-300ER as well.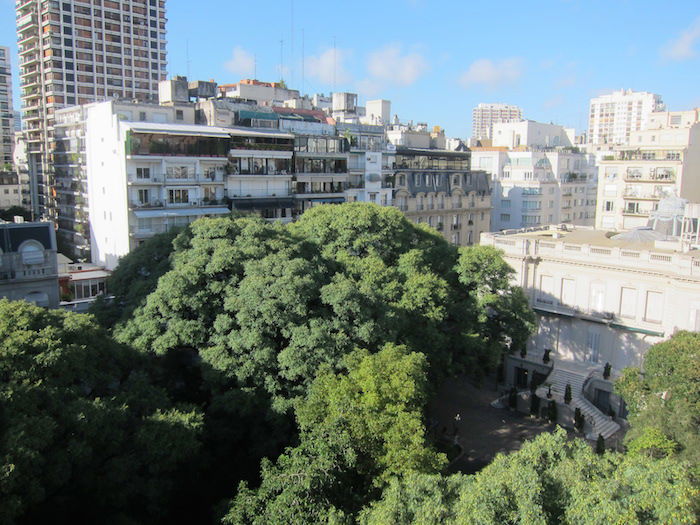 Buenos Aires, Argentina
Bottom line
This is great news for any American flyers going to Buenos Aires. Given the state of the economy in Brazil, I'm sort of surprised they haven't taken more 777-300ERs off those routes. It wouldn't surprise me if we see a few more of these swaps over the coming year.
Are you excited about American introducing 777-300ER flights to Buenos Aires?