American Airlines has scheduled its flagship Boeing 777-300ER on a route I would have never expected. Nothing really comes as a surprise in the airline industry anymore, but this has still caught me off guard a bit…
American will fly 777-300ER from Raleigh
American Airlines flies to London Heathrow from up to 10 US cities. Almost all of those cities are American Airlines hubs, with two exceptions — Boston and Raleigh-Durham.
Well, for the upcoming winter schedule, American Airlines has scheduled the Boeing 777-300ER daily between Raleigh-Durham and London. As of now the plane is assigned on the route from October 25, 2020, through March 27, 2021. Otherwise the route is operated by a Boeing 777-200ER.
For what it's worth, the route operates daily with the following schedule:
AA174 Raleigh to London departing 7:25PM arriving 7:50AM (+1 day)
AA173 London to Raleigh departing 11:55AM arriving 3:50PM
Now, I do think it's worth mentioning that aircraft types are always subject to change, so it's possible American will backtrack on this aircraft assignment. However, the decision was clearly intentional, since this is the first time the aircraft is scheduled to operate this route.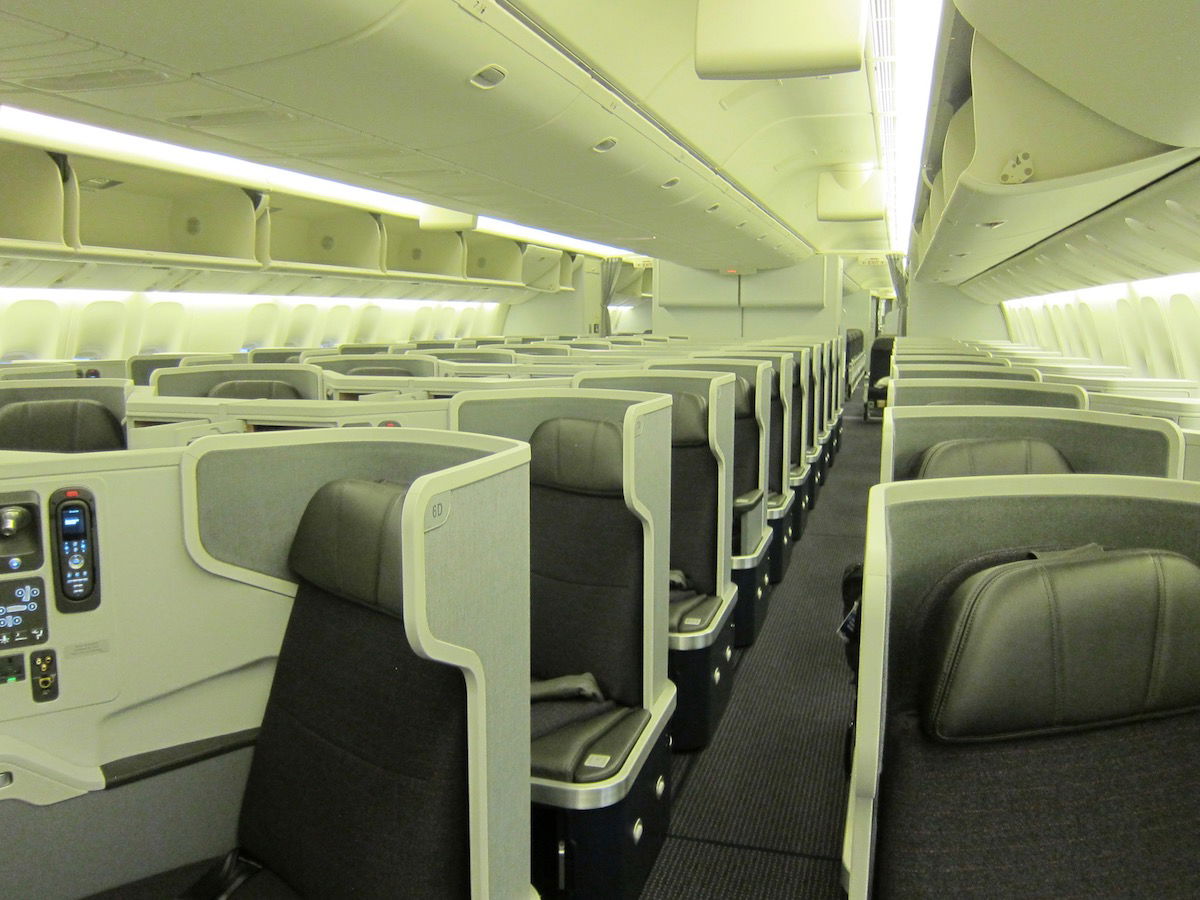 American's 777-300ER business class
Why American's 777-300ER is unique
American Airlines has 20 Boeing 777-300ERs, and has historically used these for its most premium routes. American has flown them:
From Dallas, Los Angeles, Miami, and New York
To Buenos Aires, Hong Kong, London, Sao Paulo, and Tokyo
Not only is the 777-300ER American's biggest plane, but it's also the only wide body American Airlines plane to feature international first class (not that it's much to get excited about).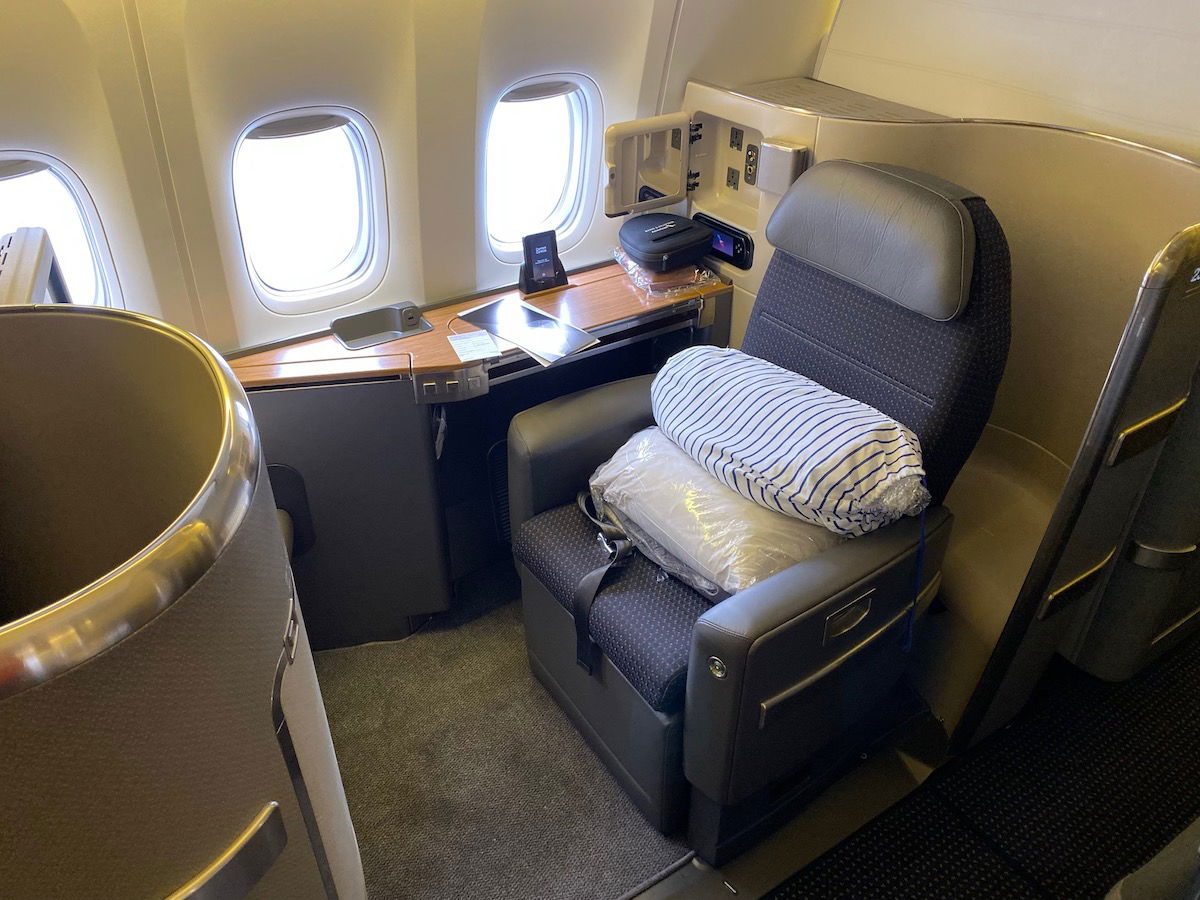 American's 777-300ER first class
In other words, American has been really purposeful about the routes on which they've scheduled this plane.
That's especially true when you consider that American Airlines offers Flagship First Dining out of all four of the US hubs that typically feature 777-300ERs.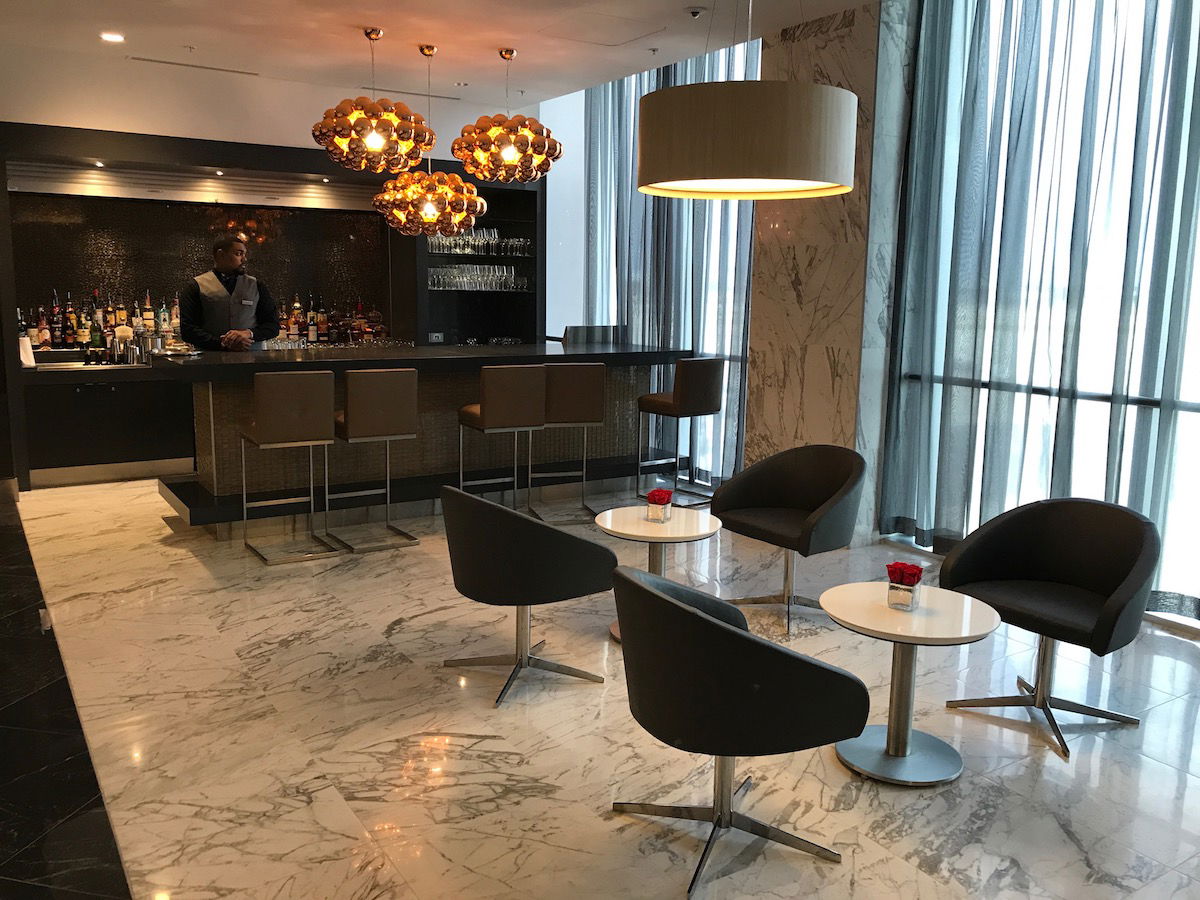 American's Flagship First Dining Miami
Why this plane assignment is surprising
Looking at American's plane assignments for this winter, the 777-300ERs are heavily focused on London Heathrow:
Four of four daily Dallas to London flights are operated by 777-300ERs
Two of two daily Los Angeles to London flights are operated by 777-300ERs
Two of three daily New York to London flights are operated by 777-300ERs
On top of that:
The daily Dallas to Hong Kong flight is operated by 777-300ERs
The daily Los Angeles to Hong Kong flight is operated by 777-300ERs
Two of three daily Miami to Sao Paulo flights are operated by 777-300ERs
The daily New York to Sao Paulo flight is operated by 777-300ERs
American has operated the Raleigh-Durham flight for about 25 years, and initially the route was almost an employee shuttle for GlaxoSmithKline. However, it's my understanding that over the years the route has become less dependent on that traffic, as the company has downsized in the area.
Nonetheless American has kept using bigger planes on the route — initially it was operated by a 757-200, then by a 767-300, then by a 777-200, and not by a 777-300.
What should we make of this 777-300ER assignment?
It clearly shows that American just doesn't have much use for 777-300ERs at the moment, between economic challenges in Argentina and Brazil, the general lack of demand for Asia travel, and Australia borders being closed
I'm sure there's logic to this capacity increase, so I'm not sure if this comes down to cargo or something else; this must be one of their better performing London routes
Personally what I find surprising is that they're flying the 777-300ER to London Heathrow out of Raleigh, rather than from Charlotte, Philadelphia, etc.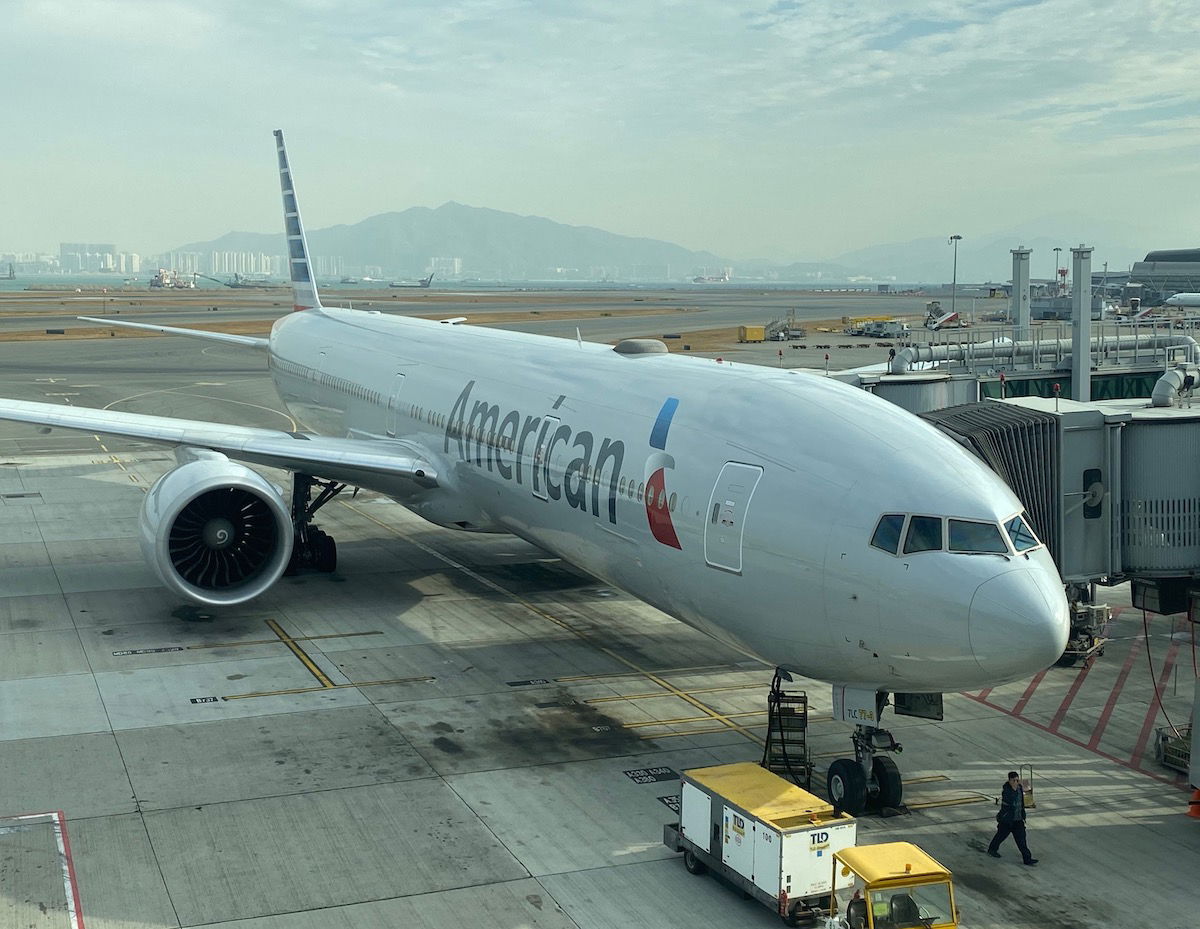 American Airlines 777-300ER
Bottom line
If you ask me, Raleigh-Durham to London is the most surprising 777-300ER route that American Airlines has scheduled so far.
I'm sure it makes sense, or at least as much sense as anything in the industry can make at the moment — the question is whether there's actually some very compelling reason to operate this (cargo or something?), or whether demand is otherwise just so weak across the board that this is the best of the terrible options.
Are you surprised to see American fly the 777-300ER from RDU to LHR?