A couple of days ago I flew from New York to Sao Paulo in business class on one of American's brand new 777-300ERs. I had to sweat out the upgrade and only ended up clearing at the gate, which made the upgrade all the more rewarding (since I was fully expecting to have my first international flight in coach in more than a decade). While I'll have a full trip report when I return home, I figured I'd share my initial thoughts.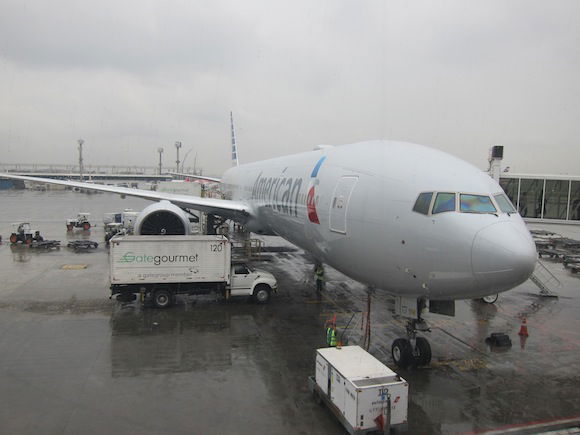 The seat
American has reverse herringbone seats in business class on their 777-300ERs, which is the best business class hard product in the world. Hands down. End of story. I slept amazingly well for five hours of the flight, which is about as good as it gets for me on a roughly nine hour flight.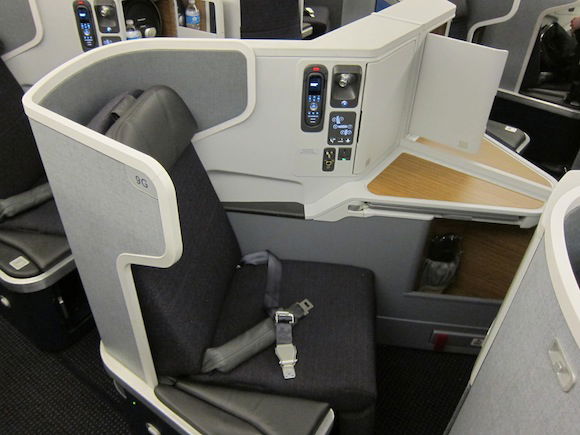 The amenities
American's amenity kits aren't fancy or co-branded with Tumi or Rimowa (for example), but they do the trick and have all the basics. On the plus side they also have slippers, which I appreciate.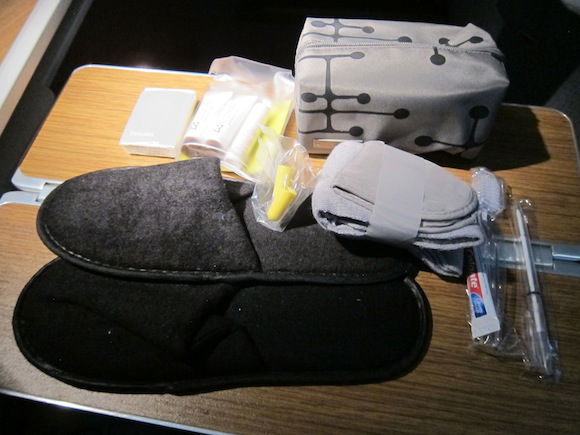 American's bedding is also fine but not amazing. I find the blanket to be fairly comfortable, while I wish the pillow were a bit thicker.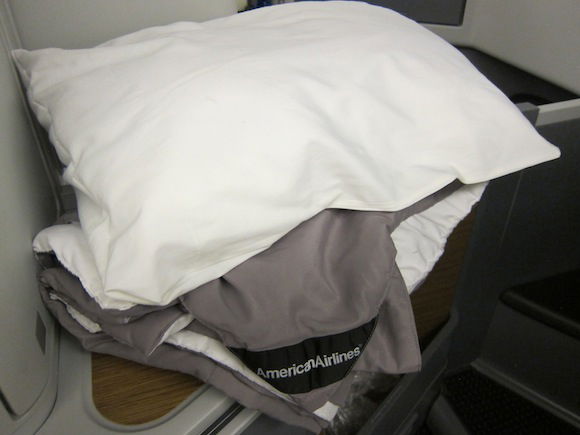 The food
The food was good. The only problem is that dinner was served at room temperature, which I can't really understand since everything was served on one tray. But my main course (fish) was literally room temperature when it was served.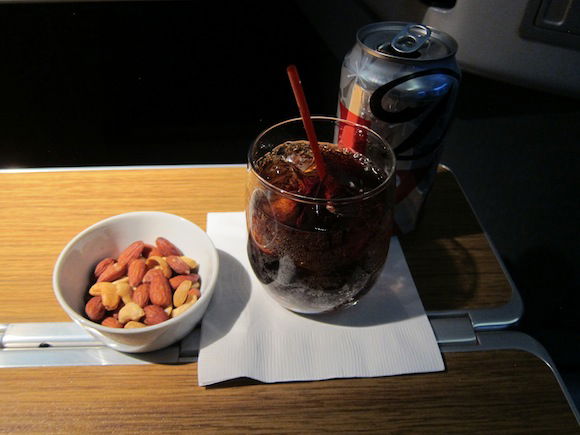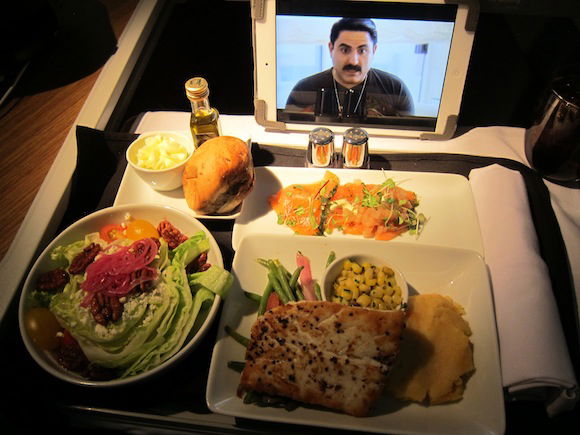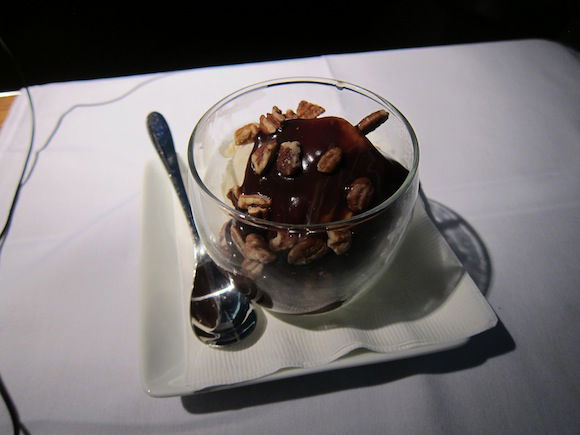 The breakfast was actually the highlight of the meal, and one of the better pre-made egg dishes I've had on a plane (nothing can compete with freshly scrambled eggs on Cathay Pacific or Lufthansa, though).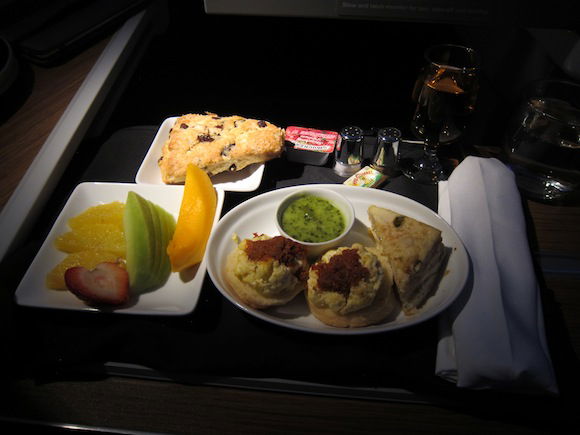 The service
I couldn't help but chuckle at this notice posted in the galley: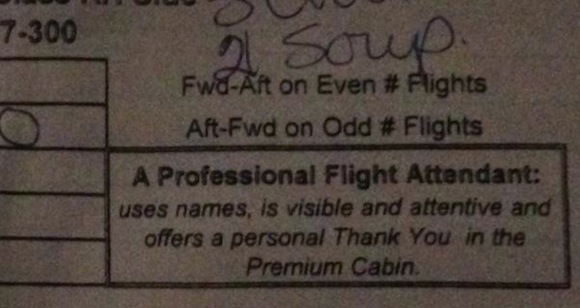 The crew wasn't actively rude. But they were quite possibly the most indifferent crew I've ever had. They didn't do anything wrong, they just didn't do anything right. Don't think I ever got a smile, a "you're welcome" in response to my "thank yous," and don't think they once came through the cabin between meals. For that matter, it was 90 minutes into the flight before I had a drink.
I'm also not sure the crew once spoke to me in a full sentence, but rather always in fragments ("something to drink?" etc.).
The quality of the service didn't really phase me till I took my return flight from Sao Paulo to Detroit on Delta, which I'll share the details of shortly.
Bottom line
I've said it before and I'll say it again — business class is all about the hard product. American has reverse herringbone seats on their 777-300ERs, which are the best business class seats in the world. It's interesting to contrast this to my return flight on Delta in BusinessElite, since almost everything was better on Delta… except the seat.
The food on American was perfectly edible, and given their generous upgrade policies it's tough to compete with the value proposition of flying with them as a top tier elite, though. For that matter, as far as I know American is the only airline offering a reverse herringbone configuration between the US and South America, so may offer the best business class product, period.