The amount of domestic flying I do has been greatly reduced the past year or so. I do a lot more international travel, and a majority of my domestic travel consists of short hops, rather than 2-4 hour flights. I'm able to plan stuff so that I can hop around the country in a fairy logical order, rather than doing several transcons per week.
As a result, I'm not spending as much time in domestic first class as I used to.
A couple of years ago I wrote about how I mostly stopped eating on domestic flights, because the food (at least on American) was both unhealthy and unappetizing. It's one thing for the food to be unhealthy, but at least make it taste good. Unfortunately American wasn't doing very well on either front.
It has been a while since I've taken several back-to-back flights in American's domestic first class. That's partly because many of my upgrades haven't cleared, and also because I've been doing either short hops without meal service, or transcon flights, which feature enhanced service.
But my gosh, after flying three flights this week (between Florida and the west coast via Dallas), I was reminded of just how sad the state of American's domestic first class catering is.
Every meal started off with warm mixed nuts. Don't get me wrong, on one hand I love these, but I wish they'd mix this up once in a while (I know other airlines don't do so either). When you're flying through Dallas you're often served two meals, so that's enough fiber for about a week.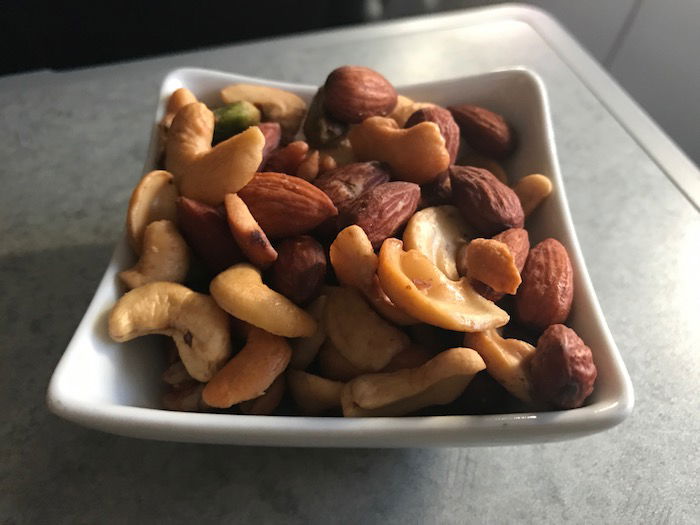 Every meal also finished with a cookie, with the choice of a chocolate chip cookie or snickerdoodle cookie. American's cookies used to at least be good, but that's not the case anymore. However, I'll leave the in-depth cookie analysis to View from the Wing, since it's something he's more passionate about than I am.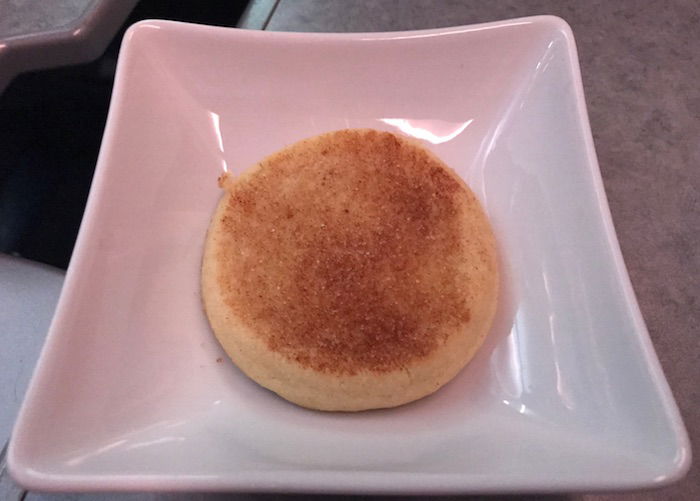 For lunch on one flight there was a chicken salad. The salad itself was good, though a small portion. However, the chicken breast was chewy and low quality. This was probably the best of the meals. The issue is that the quantity of salad was tiny, so if you actually wanted to be full, you'd have to eat the bread roll, nuts, and/or cookie, which probably have 10x as many calories as the salad itself.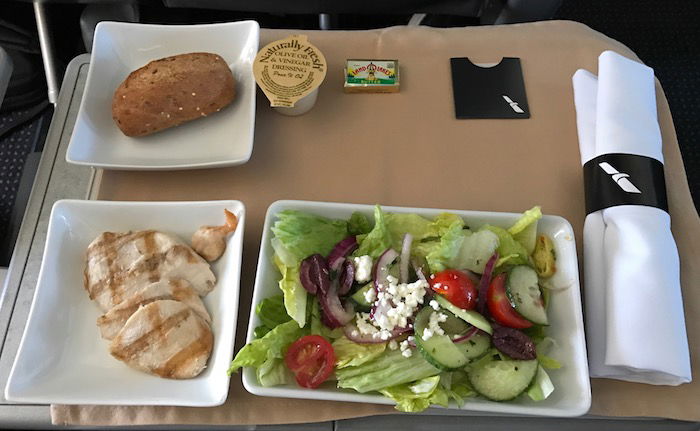 Then I also had two dinner flights, with the choice between stuffed peppers or chicken. The chicken was terrible — it had to be one of the lowest quality chicken breasts I've ever had, and I've had a lot of airplane chicken. The picture doesn't do justice to how low quality it was.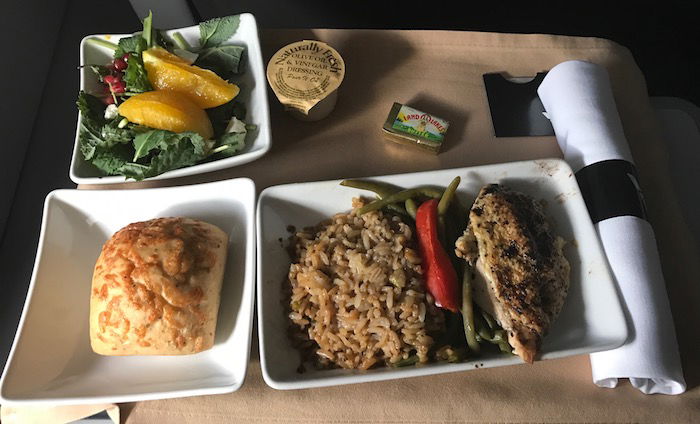 The stuffed peppers were very spicy, to the point that my nose was running. Of course it was also doused in sauce and cheese. I still can't make sense of how serving meals like this on a plane is a good idea.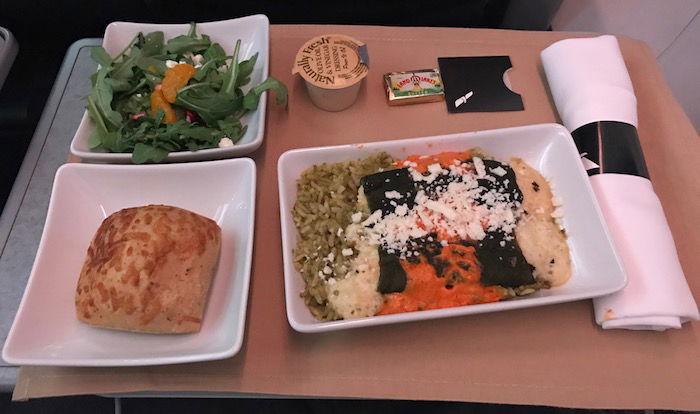 So I guess the moral of the story is that not much has changed. American's first class catering is still weak. Frankly I find their sandwiches you can buy in economy to be better than what's served in first class.
I realize this isn't just American, but probably true of domestic flights in general. Would it kill an airline to just serve a decent, large, salad with higher quality protein and not overly processed dressing? I know that's probably asking too much…
Or hell, can't they just serve Auntie Anne's pretzels? If they're going to serve meals with a bunch of fat and calories, it might as well be tasty.
What has been your general experience with domestic first class catering? Which airline does it best nowadays?