American's A321Ts are probably the swankiest planes in their fleet, as they're A321 aircraft in a three cabin configuration.
How American's A321T aircraft are configured
First class features 10 reverse herringbone seats with direct aisle access from all seats.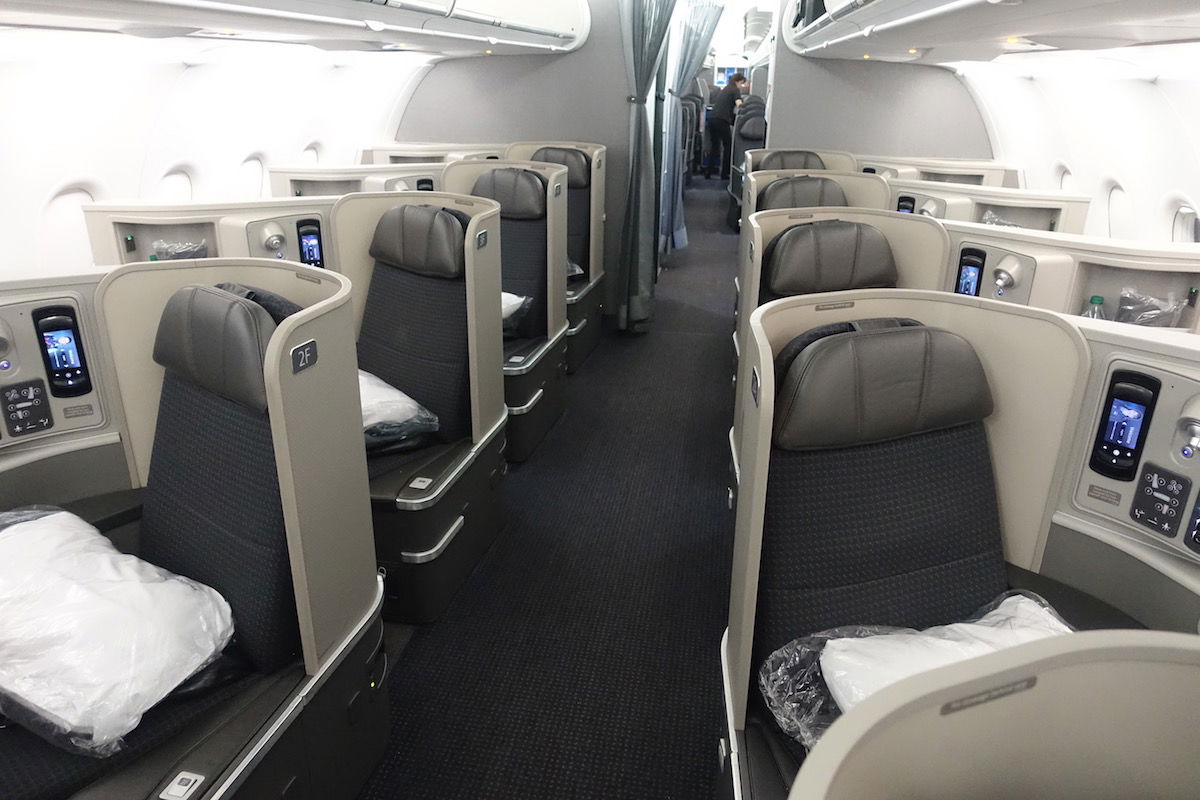 Business class features 20 fully flat business class seats, in a 2-2 configuration.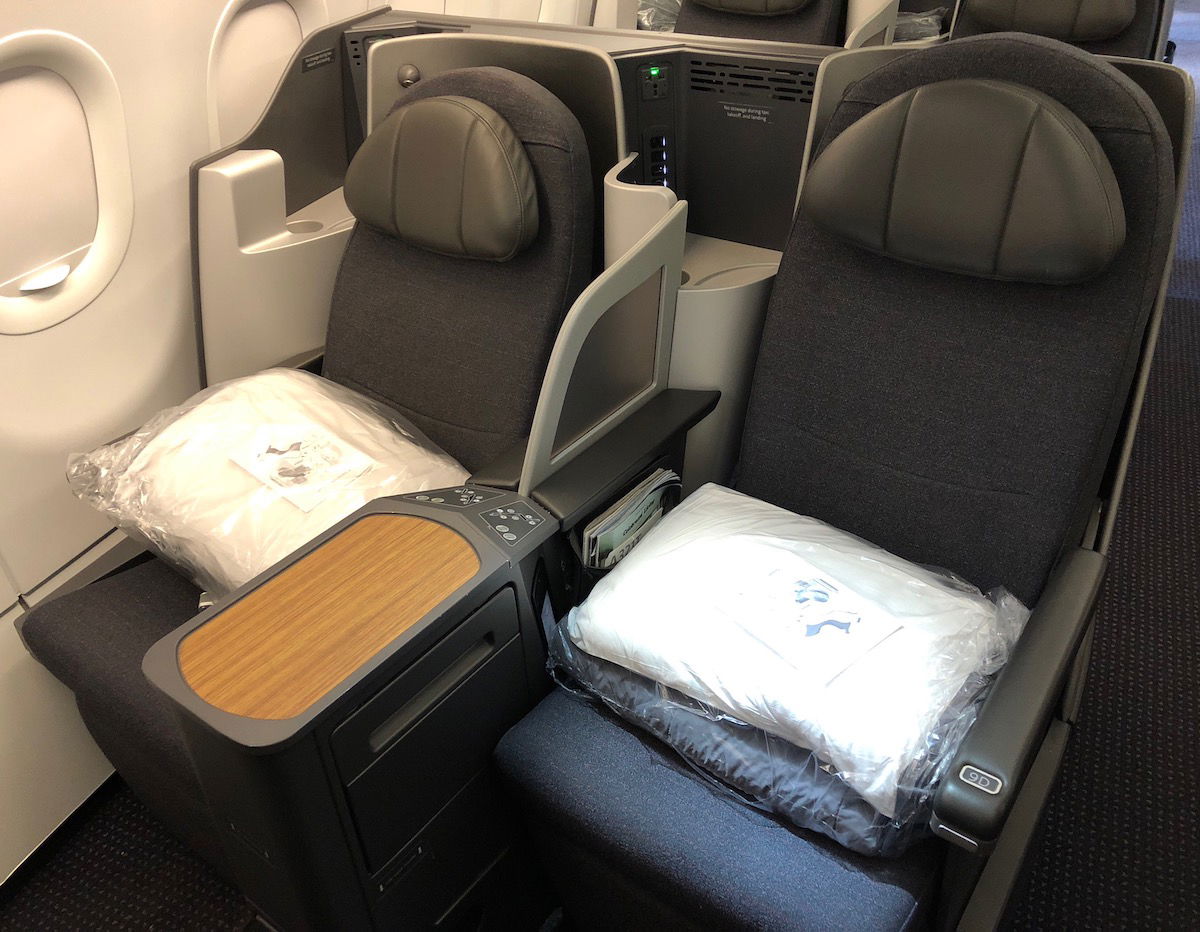 Economy class features just 72 seats, half of which are Main Cabin Extra seats. So it's a pretty comfy configuration.
Where American flies A321T planes
American flies these planes primarily between New York and Los Angeles and between New York and San Francisco.
On top of that they occasionally fly them between New York and Boston just to kill time.
American has also sometimes flown these planes in other markets:
Well, American now has plans to fly the A321Ts in a new market, but once again only for a very limited time.
American will fly A321Ts between LAX & MIA
Between December 18, 2019, and January 6, 2020, American will fly the A321T on two daily frequencies between Los Angeles and Miami. Specifically, the following frequencies will be operated by the A321T:
AA1473 Los Angeles to Miami departing 9:40AM arriving 5:52PM
AA0914 Los Angeles to Miami departing 2:05PM arriving 10:22PM
AA0914 Miami to Los Angeles departing 10:12AM arriving 12:47PM
AA2289 Miami to Los Angeles departing 7:45PM arriving 10:25PM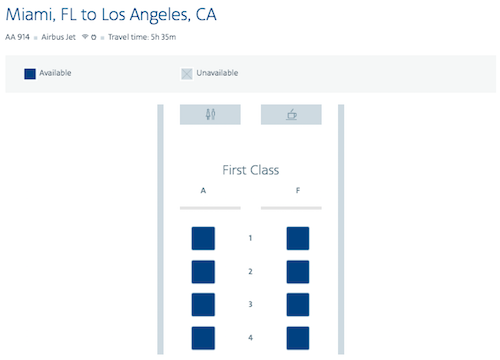 Where will these planes come from? Over exactly the same dates, American will be reducing their flights between New York and San Francisco from 5x daily down to just 2x daily.
What's the logic of this plane swap?
I'd note that American hasn't officially put out a press release about this yet, but rather it was just part of the weekend schedule update. So it remains to be seen if American will put out a formal announcement about this, or if this is just a quiet adjustment.
One thing is for sure — American struggles with the A321Ts over the holidays. The planes are in spacious configurations, and over the holidays there's not the premium business demand that they need to make these flights work.
The Los Angeles to New York route seems to still work fairly well that time of year, given the amount of Hollywood traffic flying back & forth. However, American isn't nearly as strong in the San Francisco to New York market, so it's not surprising to see them reduce service there over the holidays.
Los Angeles to Miami is an interesting choice, though:
American doesn't seem to know what to do with the Los Angeles to Miami market; the airline mostly offers the "premium" transcontinental soft product onboard on these flights (including printed menus, more than two main course choices, pillows, etc.), but they don't offer Flagship Lounge access or better seats, aside from a 777 once per day
There is a lot of demand to & from Miami in winter, both for those looking to visit Miami, as well as for those looking to connect to the Caribbean
So it seems to me like American is doing this not because they're committed to offering this on the route long term, but rather because they figure there's a chance this will perform better over the holidays on this route than between New York and San Francisco.
I wish they'd make this plane a permanent feature on the route, though that seems unlikely, since they more or less own the market. While JetBlue also flies from South Florida to Los Angeles with Mint, they don't have nearly as many frequencies, and they also fly out of Fort Lauderdale.
What do you make of American's decision to fly A321Ts between Los Angeles and Miami?