In April it was first announced that Alaska would be taking over Virgin America in a ~$2.6 billion deal. Many of us didn't see this coming, though as the deal progressed we learned that Alaska and JetBlue were both wanting to buy Virgin America, which is why the bidding went so high.

We still don't actually know what the future of Alaska and Virgin America will look like in terms of branding, and it sure seems like Alaska doesn't know either, as they've gone back and forth.
For a while Alaska had set a deadline of yesterday (October 17, 2016) for the deal to close. However, last week we learned that wouldn't happen, though they didn't provide a specific reason, other than stating that they were making "good progress" towards the deal closing.
The rumors have been that this involves the DOJ, given the series of airline mergers that have happened, and that this merger will reduce competition in the US even further. Well, now it seems like we have a more specific idea of one of the things that might be causing the delay. Specifically, the DOJ wants Alaska to cut their codesharing ties either American and/or Delta, to be sure that sufficient competition remains. Per Reuters:
The late-stage discussions included the possibility of Alaska jettisoning part of one or more code-sharing agreements it has with larger U.S. carriers as a concession for winning antitrust approval, one of the people said. Alaska Air and Virgin America had agreed not to close their merger until Oct. 17 so the Justice Department could finish its review.

The U.S. Transportation Department must approve code-shares involving U.S. airlines to ensure they do not restrict competition.

"The most problematic requirement would be that Alaska drop its domestic codeshares with American and Delta. We estimate these relationships drive close to an estimated $350 million of annual revenue to Alaska," JPMorgan analyst Jamie Baker said in a research note last week.
This could certainly have big implications for Alaska. We know that Alaska and Delta have been frenemies in Seattle for a long time, and it sure seems like they hate one another. At the same time, they both seem to realize they're better off working together in some ways than separately.
So perhaps this will be the straw that breaks the camel's back, so to speak, and this will finally cause Alaska and Delta to cut ties. Or who knows, maybe we'll be surprised and see them cut ties with American, odd as it might seem. Or maybe the concessions will come in the form of limiting the routes on which the airlines are allowed to codeshare, without discontinuing either partnership.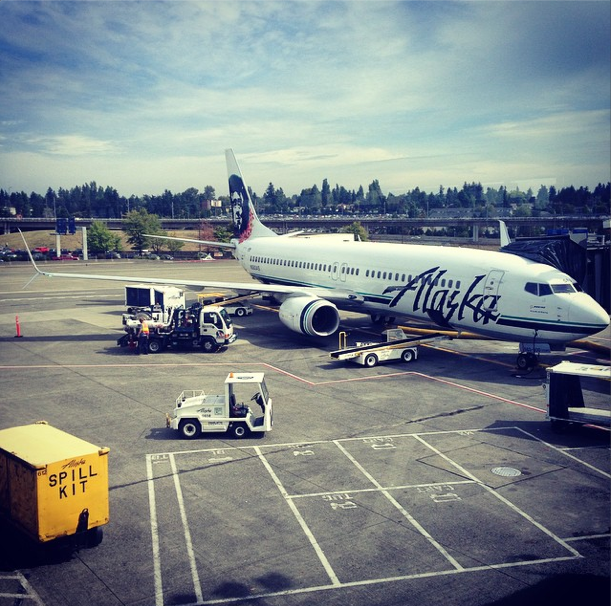 Bottom line
It seems like the DOJ is holding up the Alaska and Virgin America deal, and more specifically, Alaska's codesharing agreements are at least part of the conversation. It'll be interesting to see if this situation finally causes Alaska and Delta to cut ties.
How do you see this ending for Alaska?