Alaska Airlines had their second quarter earnings call today, which included the usual business updates, along with the announcement of some new fees and initiatives.
As a reminder, last quarter Alaska noted that they were modeling $100 million in revenue increases from changes that "address upsell and segmentation opportunities." The announcements made today, which include combining systems with Virgin America, increasing passenger fees, and introducing a basic economy fare, show a bit of how Alaska intends to meet that goal.
New "Saver Fares"
In many ways this was inevitable, and after making hints earlier in the year, Alaska will be introducing a basic economy concept this fall, with non-changeable Saver Fares.
Unlike other carriers, Alaska's basic fares will still allow assigned seats (and presumably online check-in, given how tech-focused Alaska is), but those seats will be restricted to the rear of the aircraft. Saver Fare passengers will also be in the last boarding group.
It's worth noting that these fares will not be upgrade eligible, so like with other carriers, elites will have to pay more to utilize their benefits.
We don't know yet what mileage earning will look like on these fares, but since this fare is being implemented as a way to generate additional revenue, I'm not optimistic.
Increased change fees
Alaska has long offered one of the most generous policies when it comes to changing tickets. For changes more than 60 days prior to departure, passengers have been allowed to change or cancel their ticket (revenue or award) without a penalty, and have only needed to pay the fare difference.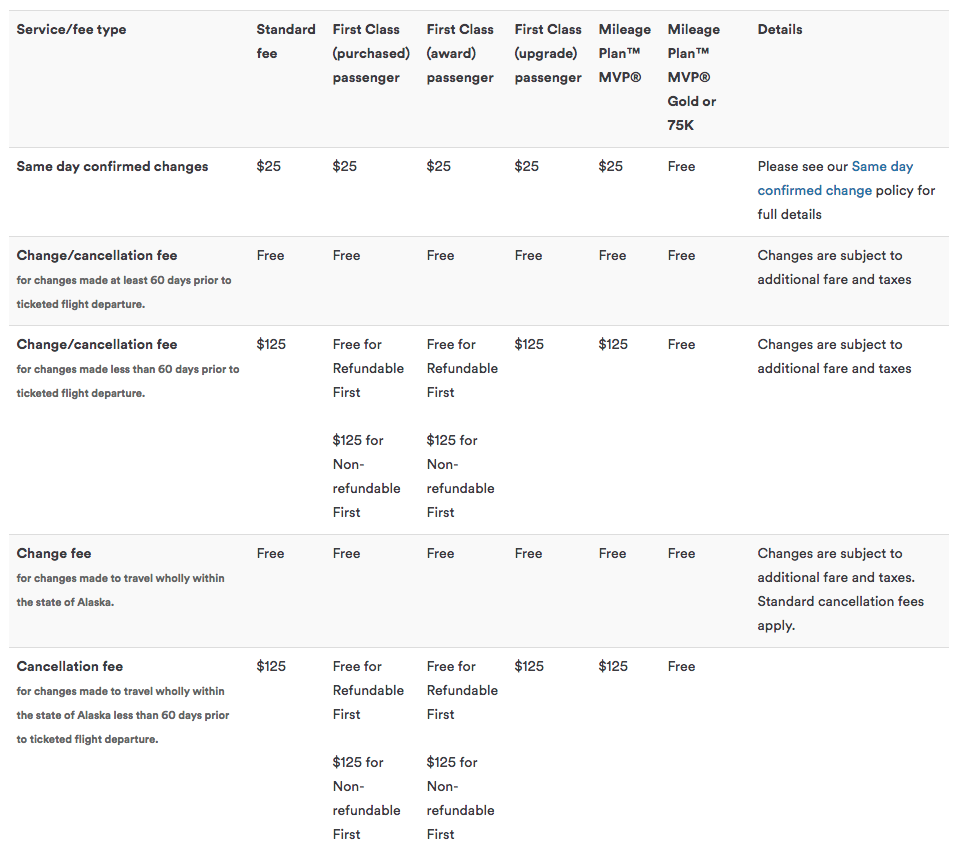 Going forward (and I don't have the exact date on this yet), those fees will apply after the 24-hour purchase window has expired. Alaska describes this as "ending change fee waivers", but in practice this is the addition of a $125 change/cancellation fee to both paid and award tickets.
Alaska MVP Gold and Gold 75k members will continue to have these fees waived.
This doesn't seem like an unreasonable change given the competitive landscape, but is still disappointing to see. In many of their markets Alaska faces more competition from Southwest than American, Delta, or United, and the former doesn't levy change fees even on the day of departure. The announcement of this policy might not drive a shift in business, but customers who are used to having that flexibility will likely be (vocally) disappointed once they experience the new rules for the first time.
Other ancillary fees
As part of the efforts towards increasing fare segmentation, Alaska will also begin charging extra for seats in the exit rows. I honestly assumed that Alaska was already charging a premium for exit row seats, so this doesn't seem like that drastic of a change.
My suspicion is that this is just the start of additional ancillary fees at Alaska, and that we'll see more small fees like this rolled out over time.
Continued absorption of Virgin America
Beginning Tuesday night, the Alaska and Virgin America reservations systems will be combined. That means a single system on the back-end, and users of the Virgin America app or website will be directed to the Alaska versions.
Wednesday morning should reveal a system-wide update to all branding as well, with Alaska imagery used exclusively at all airports.
Of course, it will still be several months before all the Virgin America aircraft are repainted, but given how smoothly Alaska rolled out their new branding a few years ago I'd expect this part of the transition to go well — at least visually.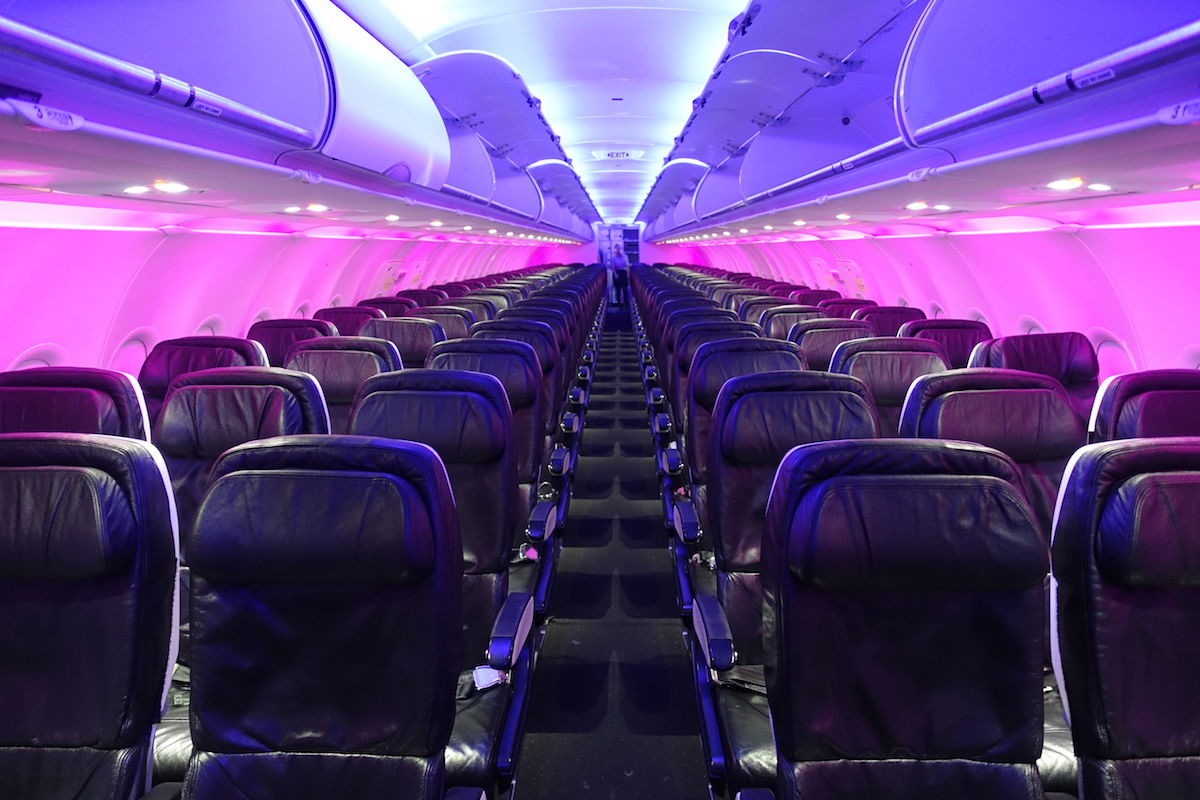 Economy cabin of a Virgin America A320
Bottom line
I understand why Alaska is implementing many of these changes — the company has an obligation to generate revenue for their shareholders, and given the competitive landscape they've probably been leaving money on the table here. The service differentiators Alaska is known for can't realistically command much of a revenue premium in the US market.
At the same time, this is a continuation of a discouraging trend from Alaska. There's less and less to differentiate them from other carriers, and cost-cutting and raising fees certainly contributes to that sentiment. Hopefully the airline finds ways to preserve their culture and the passenger experience while seeking out these additional revenue streams.
What do you think about the changes at Alaska?
(h/t The Seattle Times and No Mas Coach)