There are a lot of plane deliveries this year that I'm excited about, like Oman Air's 787 with first class, Gulf Air's 787, Singapore Airlines' 787-10, and Singapore Airlines' A350-900ULR, just to name a few.
However, to me there's one aircraft order that stands out, that I've been tracking closely and have been very curious about for a variety of reasons. Specifically, Air Tanzania is scheduled to take delivery of a single Boeing 787 this summer. That might not seem that weird to someone not familiar with the airline, but this is an airline that otherwise has just four turboprops in their fleet. Going from a turboprop to a Boeing 787 is quite a significant move.

Equally fascinating is that they have exactly one 787 on order. That's a small fleet if I've ever seen one. Originally the airline was supposed to take delivery of the plane in June, though the latest I've heard suggests that the airline will take delivery of the plane in July, which is still potentially only several weeks away. Despite that, the airline has revealed nothing about the new plane until now, including the routes it will operate, as well as what the interior will look like.
We now have a bit of a clue at least. Air Tanzania's website has a rotating banner with all kinds of ads. Among them is how they offer "inflight endless refreshments" and "non-perishable tickets."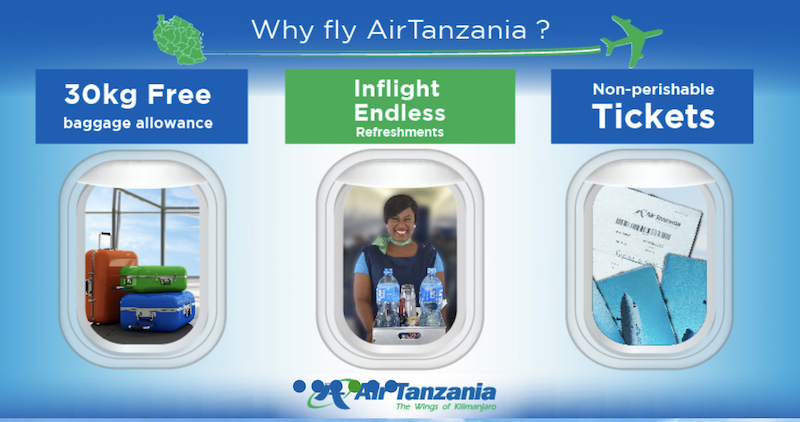 If you wait a bit you'll eventually be brought to a banner indicating that Air Tanzania intends to fly the 787 to Mumbai soon.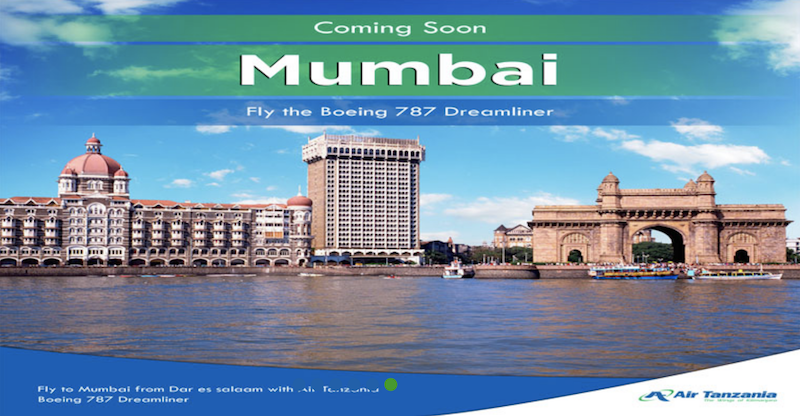 We still don't know anything about when they plan to launch this route or what the plane will look like, though you can bet I'll be flying with them shortly after the route launches, no matter the details.
I find Mumbai to be a surprising choice for the 787. That route is ~2,900 miles, so could have just as easily been flown with a 737, which sure makes you wonder why they decided to get a 787. I was expecting they'd fly the 787 to the UK or China.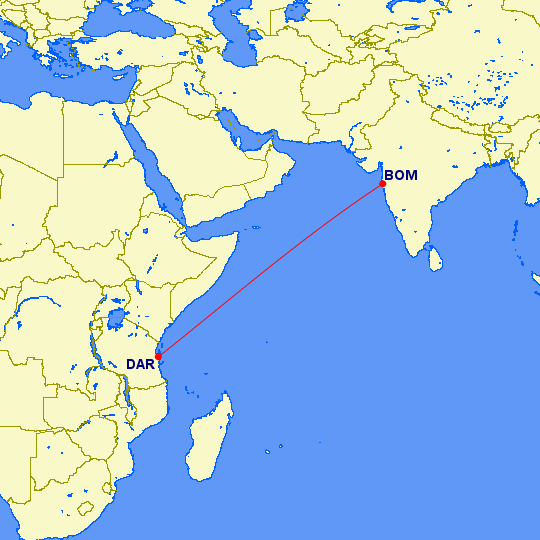 Interestingly the airline has also placed an order for two Bombardier CS300 aircraft, which could also eventually operate the Mumbai route. So I'm not sure if the plan is to only temporarily operate the 787 to Mumbai and then later put a CS300 on the route, or what. That seems like an odd strategy, given that the airline plans to take delivery of the planes around the same time.
Also, while I trust this is all more legitimate than Air Zimbabwe, there are still questions about how the government plans to finance these planes. When the airline took delivery of their last couple of turboprops recently there were some delays, leading some to speculate that the government didn't have the money for the planes, and needed some time. Taking delivery of one Boeing 787 and two CS300s around the same time isn't cheap.
Personally I'd be quite surprised (and very impressed) if the airline somehow had all three of these planes in their fleet by July.
Am I the only one who is excited about these new Air Tanzania planes? 😉
(Tip of the hat to @jznewby)