There are few things in life I love more than random, one-off flights. For example, I had booked myself on a mysterious Qatar Airways A350 flight before the inaugural flight even occurred, which they apparently never intended to sell. Unfortunately that didn't end all that well for me. But I had fun nonetheless!
Here's an equally puzzling, though perhaps not quite as exciting, flight.
Air Tahiti Nui seems to be running a one off flight from Dallas to Papeete on July 9, 2015.
It's not unusual for airlines to have charter flights, though what makes this especially odd is that:
The flight is wide open for bookings, and there are at least seven business class and seven economy class award seats
I can't actually find an Air Tahiti Nui flight to Dallas, so I'm curious how the plane gets there
Air Tahiti Nui partners with both American AAdvantage and Delta SkyMiles, so in theory you can redeem miles for that flight. While I haven't ticketed a reservation on the flight yet, I was able to hold a business class award seat on that flight through American AAdvantage.
It's unusual to see more than two business class award seats per Air Tahiti Nui flight, so this is a great way to fly your entire family to Tahiti… one way. 😉
Do keep in mind that even Air Tahiti Nui's new business class product is angled, so this perhaps isn't the most aspirational product in the world.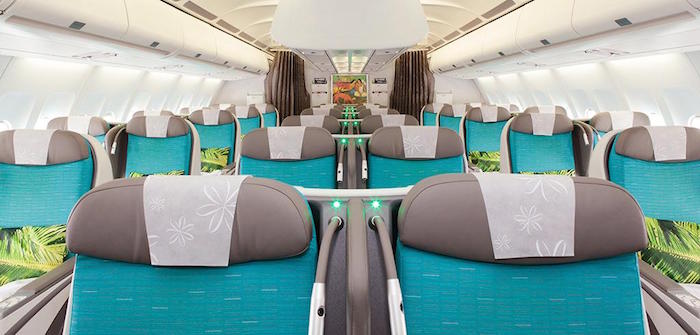 Still, it's a pretty cool one-off flight, if you ask me!
Anyone have any theories as to what this flight is intended to be, or how they're positioning the plane to Dallas?
(Tip of the hat to Tocqueville and millionmiler on FlyerTalk)