While Air Tahiti Nui operates longhaul flights, they're a small airline, and have a fleet of just five Airbus A340-300s. The airline operates flights to Auckland, Los Angeles, Paris, and Tokyo Narita.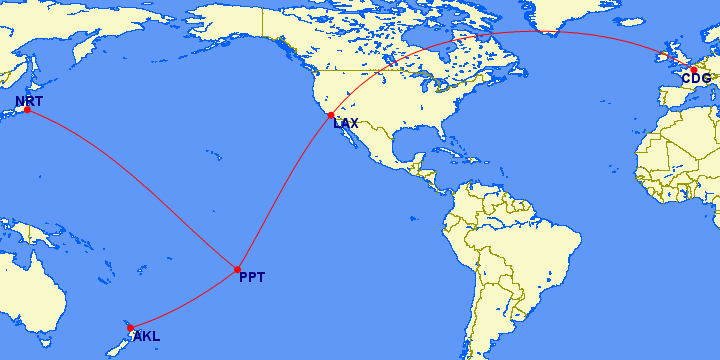 These A340s are outdated and not especially fuel efficient, and unfortunately the airline doesn't have a great business class product on the plane. I've flown Air Tahiti Nui's A340 business class between Los Angeles and Paris, and wasn't very impressed, as the airline installed angled seats in business class just a few years ago. Admittedly they're a leisure airline and don't face that much competition, but still…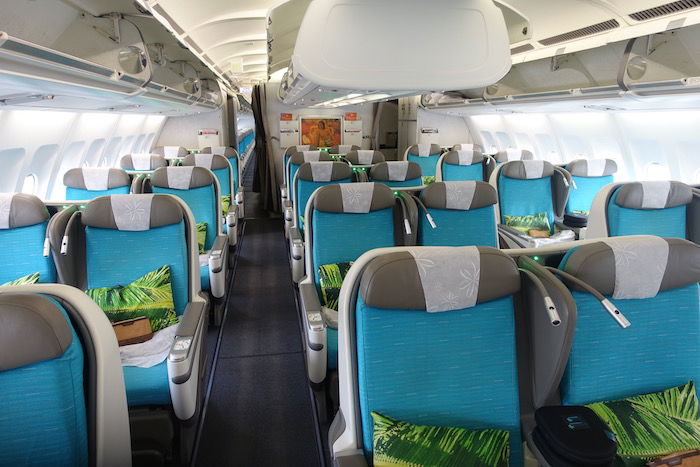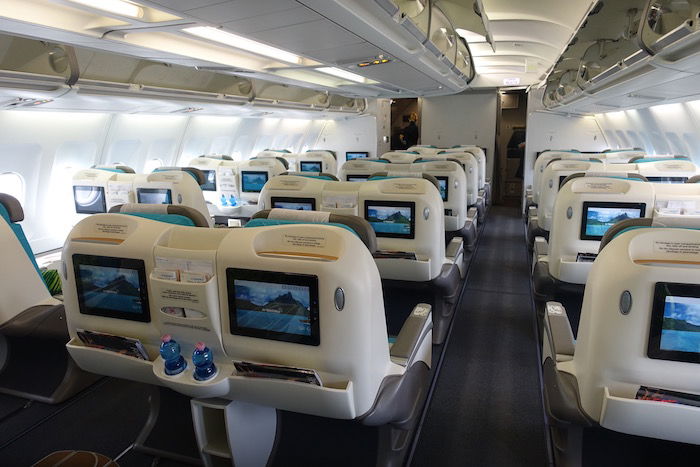 The good news is that the airline will soon be completely refreshing their longhaul fleet. Later this year Air Tahiti Nui will take delivery of their first Boeing 787-9. The airline will acquire four Boeing 787s, which will replace their fleet of five A340s by 2019. With this change, the airline will be going from an average fleet age of 16 years now, to an average fleet age of just a few months at some point next year.
Capacity between the two planes will be roughly equal:
The A340-300 has 296 seats, including 32 business class seats and 264 economy seats
The 787-9 will have 294 seats, including 30 business class seats, 32 premium economy seats, and 232 economy seats
With the airline taking delivery of their first 787-9 in a matter of months, Air Tahiti Nui has now revealed their initial 787 schedule. Specifically, Air Tahiti Nui will fly the 787-9 between:
Papeete and Auckland as of November 7, 2018 (3x weekly)
Papeete and Los Angeles as of November 7, 2018 (3x weekly, TN101/102)
Papeete and Tokyo Narita as of February 4, 2019 (2x weekly)
As you can see, by later this year all of their destinations other than Paris will have at least some 787 service. I imagine that by the middle of next year their other Los Angeles frequencies (including the ones that continue to Paris) will also be operated by the 787.
Based on looking at the seatmap, business class will be in a 2-2-2 configuration, with five rows of seats.

It makes sense that they're sticking with this type of configuration rather than selecting a 1-2-1 configuration, given that many people traveling to Tahiti are couples. Air Tahiti Nui will offer B/E Aerospace Diamond seats in business class, which are pretty decent.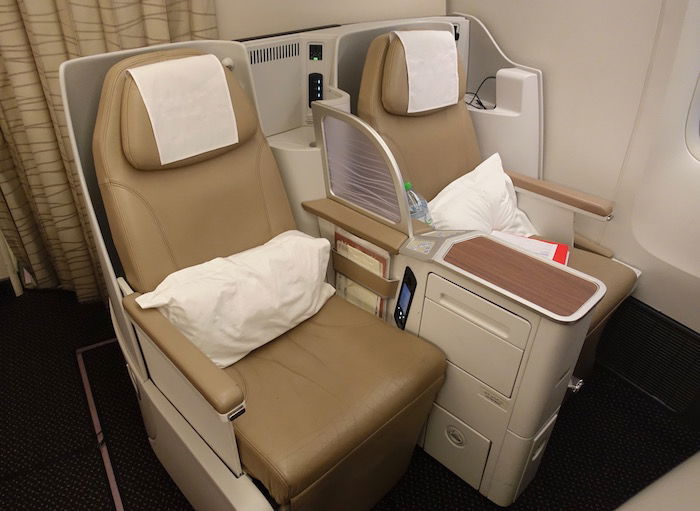 B/E Aerospace Diamond seats
Premium economy is a new product for them, and that will be in a 2-3-2 configuration, which is pretty standard for the 787.

I can't wait to check out Air Tahiti Nui's new business class, as this is such a major change for the airline, especially in terms of operating costs.