Update: This route has now been postponed by at least a year, and will start no earlier than late 2021.
Wow! Air New Zealand has just announced some massive changes to their international route network.
Air New Zealand Will Fly Nonstop From Auckland To Newark
Air New Zealand has announced that they'll start flying nonstop between Auckland and Newark as of October 2020.
The route will operate 3x weekly year-round using a Boeing 787-9. The plane will feature a total of just 275 seats, including 27 business class seats, 33 premium economy seats, and 215 economy seats (this is their more premium heavy 787-9 configuration).
Tickets for the new route are expected to go on sale soon.
The flight will operate with the following schedule:
NZ1 Newark to Auckland departing 7:05PM arriving 6:45AM (+2 days)
NZ2 Auckland to Newark departing 7:55PM arriving 5:35PM
This ultra long haul flight will cover a distance of 8,810 miles in each direction, and will be blocked at 15hr40min eastbound and 17hr40min westbound. This will be Air New Zealand's longest route, and the fifth longest flight in the world by distance.
This will be just marginally shorter than Qantas' current flight from Perth to London, as well as their new Brisbane to Chicago route, launching next spring.
Newark will be Air New Zealand's sixth North American gateway, after Chicago, Houston, Los Angeles, San Francisco, and Vancouver.
Air New Zealand Canceling London Flights
As part of this decision, Air New Zealand has also announced that they'll be canceling flights to London as of October 2020.
The airline has been flying to London since 1982, but it has proven an increasingly challenging market for them, given that they've needed to operate a one-stop routing.
Back in the day Air New Zealand flew to London from both Los Angeles and Hong Kong. Several years back they canceled their Hong Kong to London route, and now they'll cancel their Los Angeles to London route.
This makes perfect sense, since there are all kinds of one-stop options for getting between New Zealand and London, so they now lack a competitive advantage there. Air New Zealand notes that nowadays there are more than twice the number of ways to fly between London and Auckland compared to a decade ago, and fewer than 7% of passengers chose to fly via Los Angeles.
Furthermore, canceling this flight enables the airline to fly nonstop to Newark. Customers will still be able to book Air New Zealand and partner airlines to London via 12 gateways in Asia and the Americas.
As Air New Zealand's acting CEO explains:
"Air New Zealand is strongest when operating direct flights to and from our home base and this reset will put us in the best possible position to take advantage of increasing demand across the Pacific Rim.

Visitor growth to New Zealand is strongest from North America and performance of our new service to Chicago is exceeding expectations. New York has been an aspiration for Air New Zealand for some time and withdrawal from the Atlantic will free up aircraft capacity to make this milestone a reality."
With Air New Zealand leaving London, unfortunately they'll have to close their London cabin crew base of around 130 people.
Air New Zealand Beats Qantas' Hype
It's funny because we've been hearing all about Qantas' recent "research" flight from New York to Sydney, as the airline hopes to start flying this route regularly in the coming years.
However, doing so requires new aircraft technology, since no current plane can fly nonstop from New York to Sydney with a full payload.
This is part of Qantas' "Project Sunrise" plan, which should see the airline eventually flying nonstop to London and New York from the East Coast of Australia.
In this case New Zealand has the benefit of being closer to New York than Australia, so the 787-9 can do this route nonstop. Unfortunately a nonstop to London likely won't ever happen, given what a long journey that would be.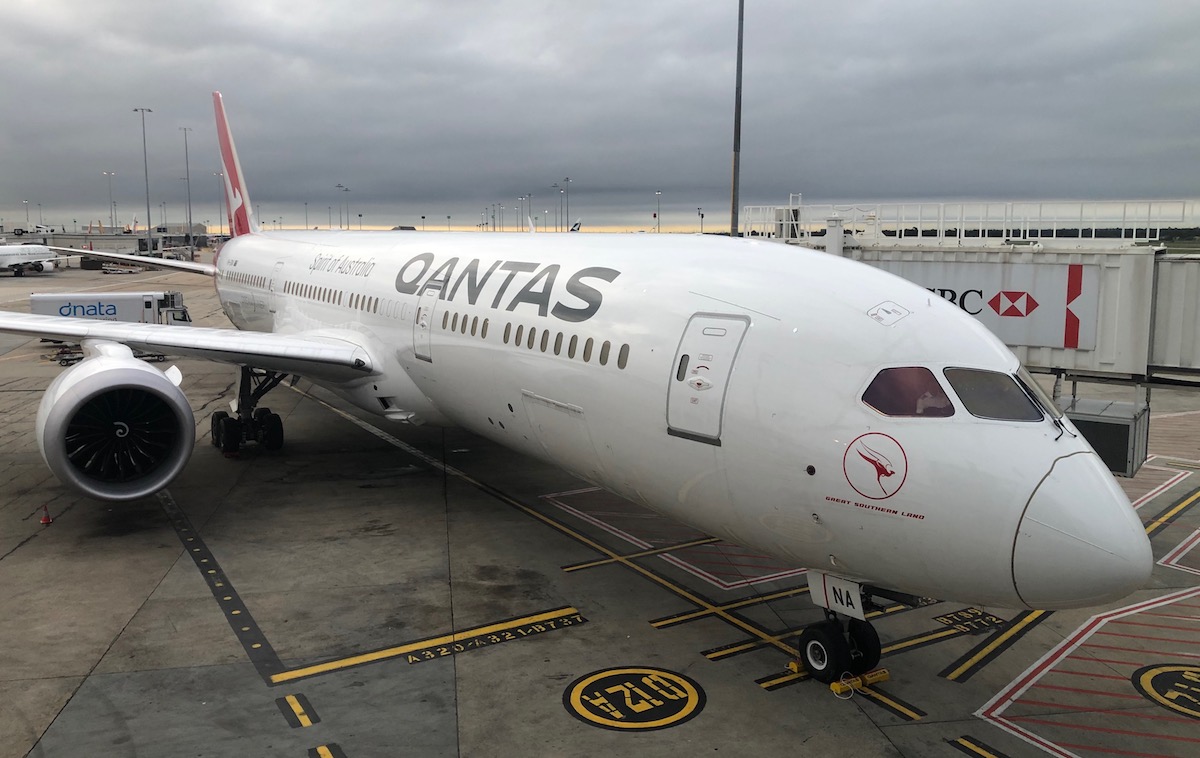 Qantas flew nonstop from New York to Sydney with a lightly loaded 787
Bottom Line
What an exciting new route for Air New Zealand! The airline started flying between Chicago and Auckland last year, and I guess the route has worked well, as the airline is now launching an even longer flight.
While Air New Zealand cutting their fifth freedom flight between Los Angeles and London is a shame, it makes perfect sense that the economics of that just weren't working out, given that they didn't have much of an advantage over their competitors.
What do you make of Air New Zealand's major international network changes?