Air New Zealand will be leasing an interesting aircraft during its upcoming peak travel season.
Air New Zealand leasing plane from Spanish charter airline
Air New Zealand will be wet leasing an Airbus A330 from Spanish charter airline Wamos Air for the upcoming peak (southern) summer season.
Between November 15, 2022, and February 16, 2023, the plane will be used daily on Air New Zealand's Auckland (AKL) to Perth (PER) route, which operates with the following schedule:
NZ173 Auckland to Perth departing 11:50AM arriving 2:00PM
NZ174 Perth to Auckland departing 6:50PM arriving 6:05AM (+1 day)
The 3,323-mile is blocked at 7hr10min westbound and 6hr15min eastbound. Air New Zealand has historically operated by a Boeing 787 on this route.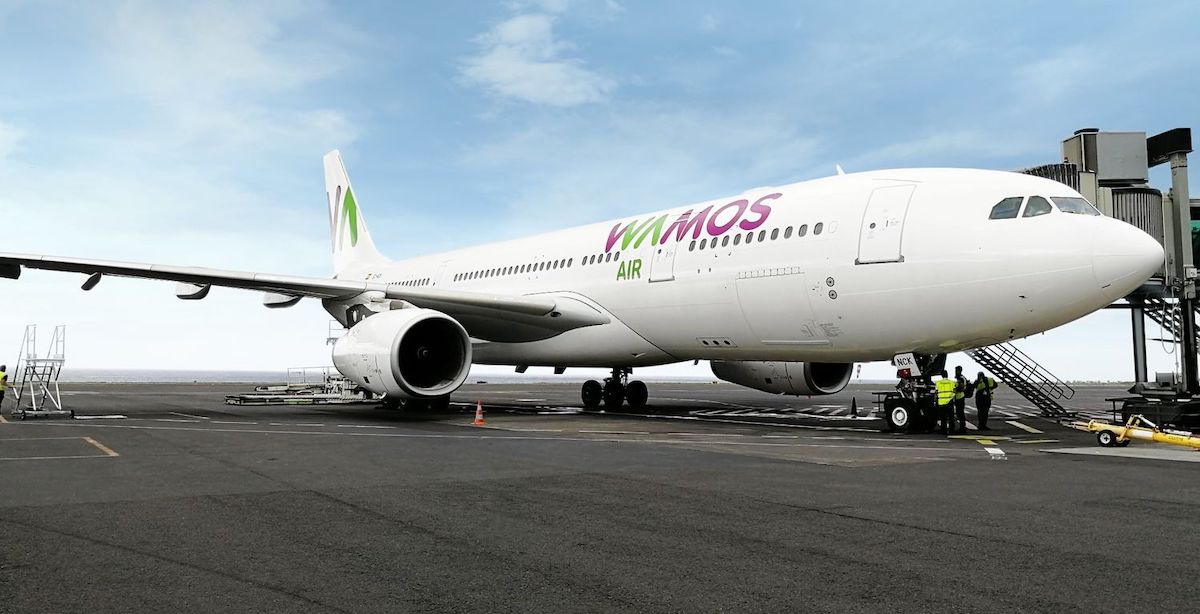 This will be a wet lease agreement, meaning that the plane and crew will be provided by Wamos Air, while the standard Air New Zealand catering and amenities will apply.
What's Air New Zealand's logic for leasing a Wamos Air A330? The airline is expecting a busy summer travel season, with most travel restrictions having finally been lifted in the South Pacific. While the airline could operate this route with its Boeing 787, it then wouldn't have any spare planes if there are operational issues on any other routes.
Leasing a Wamos Air A330 for the Perth route is intended to give the airline a bit of flexibility in the event that things go wrong. There will then be a spare Boeing 787 the airline can allocate to other routes as needed, and this will also free up some Air New Zealand crews, to provide greater schedule reliability.
This seems like a smart, proactive move on Air New Zealand's part — it seems the airline is learning from the mistakes that have been made by airlines in other parts of the world.
What is Wamos Air's Airbus A330 like?
As you'd expect, the interior of Wamos Air's A330-200 is a bit different than what you'd find on Air New Zealand's 787-9. Wamos Air's A330 that's being leased features a total of 280 seats, and the cabin was recently refreshed.
Business class consists of a total of 20 seats. They're in a staggered 1-2-1 configuration, meaning all passengers get direct aisle access.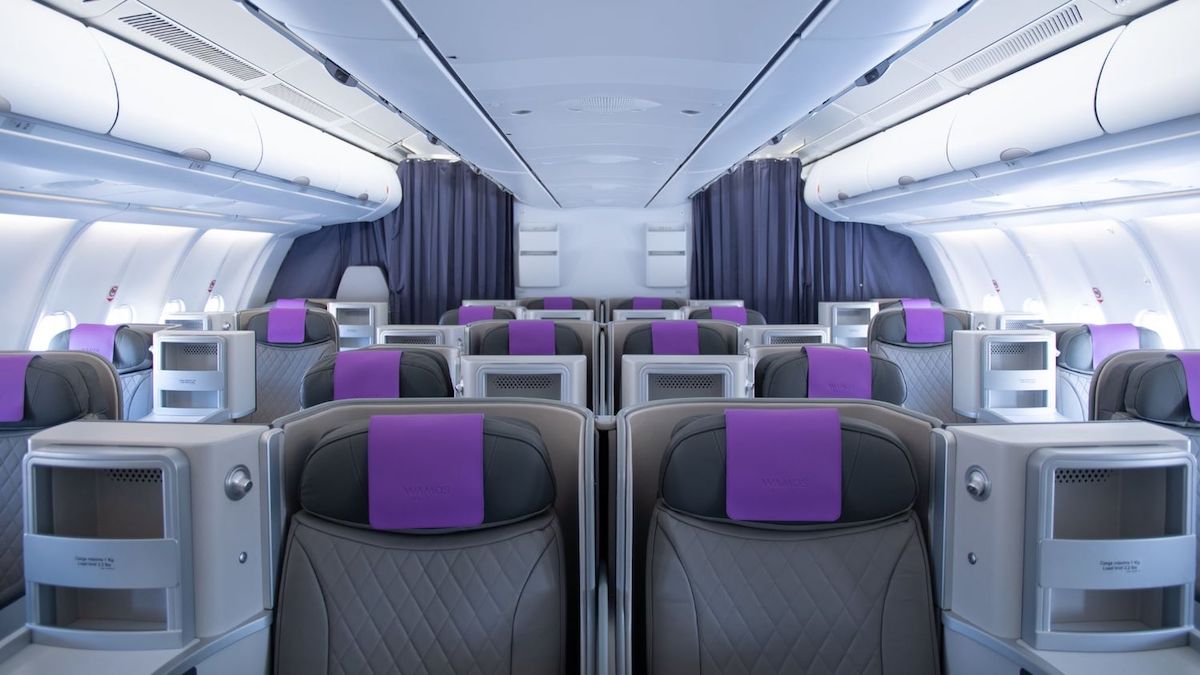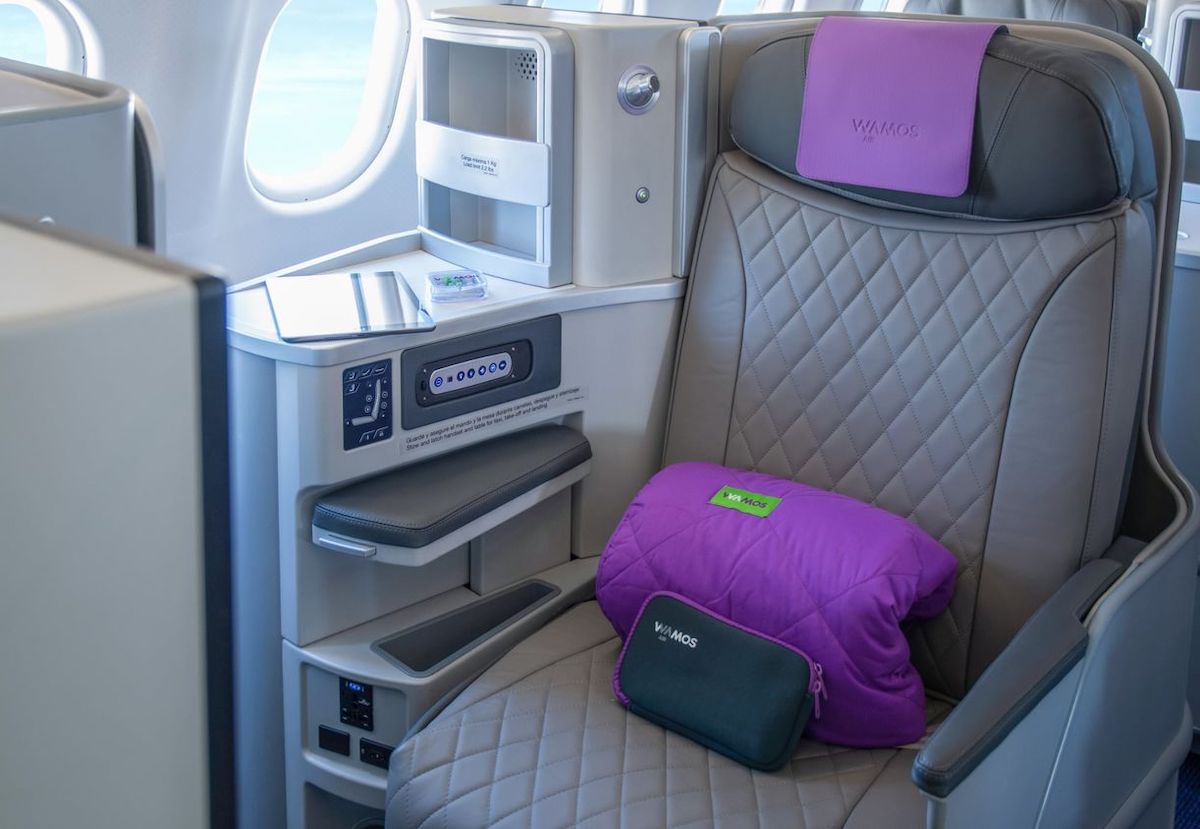 Meanwhile the plane has 260 seats in economy, in a 2-4-2 configuration.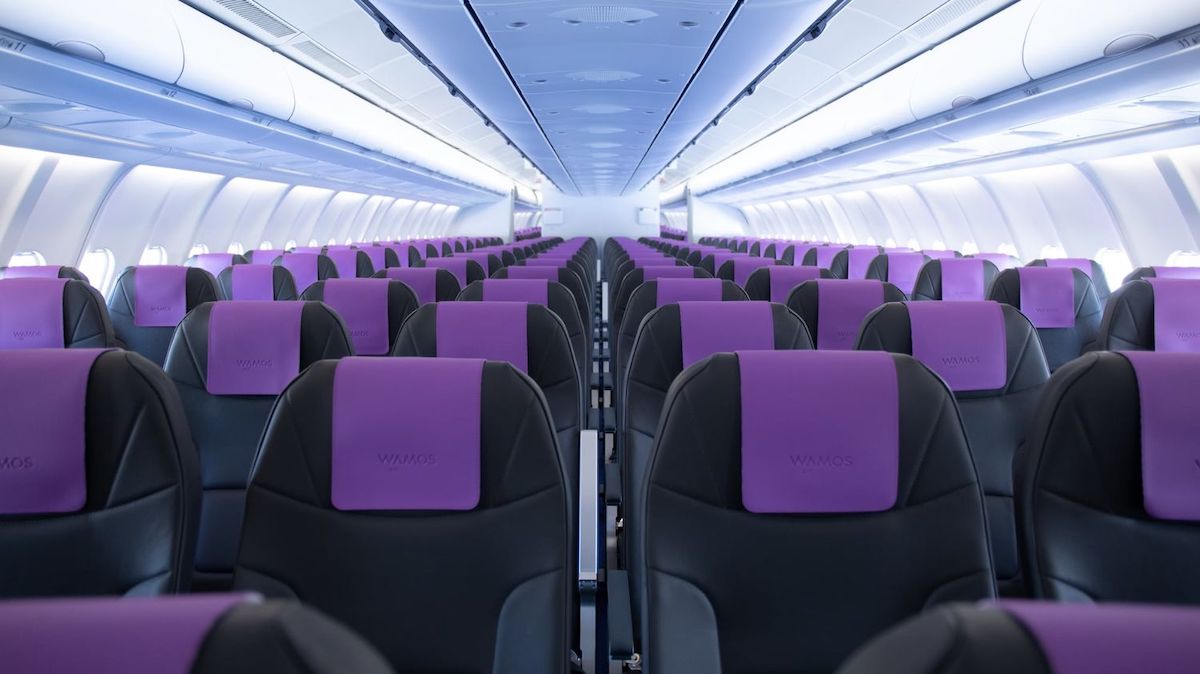 This leased A330 won't feature premium economy, unlike on Air New Zealand. As a result, those booked in premium economy will be downgraded to economy, and will receive the fare difference, plus a $150 voucher. The Wamos Air A330 doesn't feature Wi-Fi, but then again, most of Air New Zealand's 787s don't have that either.
Ironically enough, at least in business class, this leased plane may provide an upgraded experience over Air New Zealand's subpar herringbone business class product, which leaves a lot to be desired.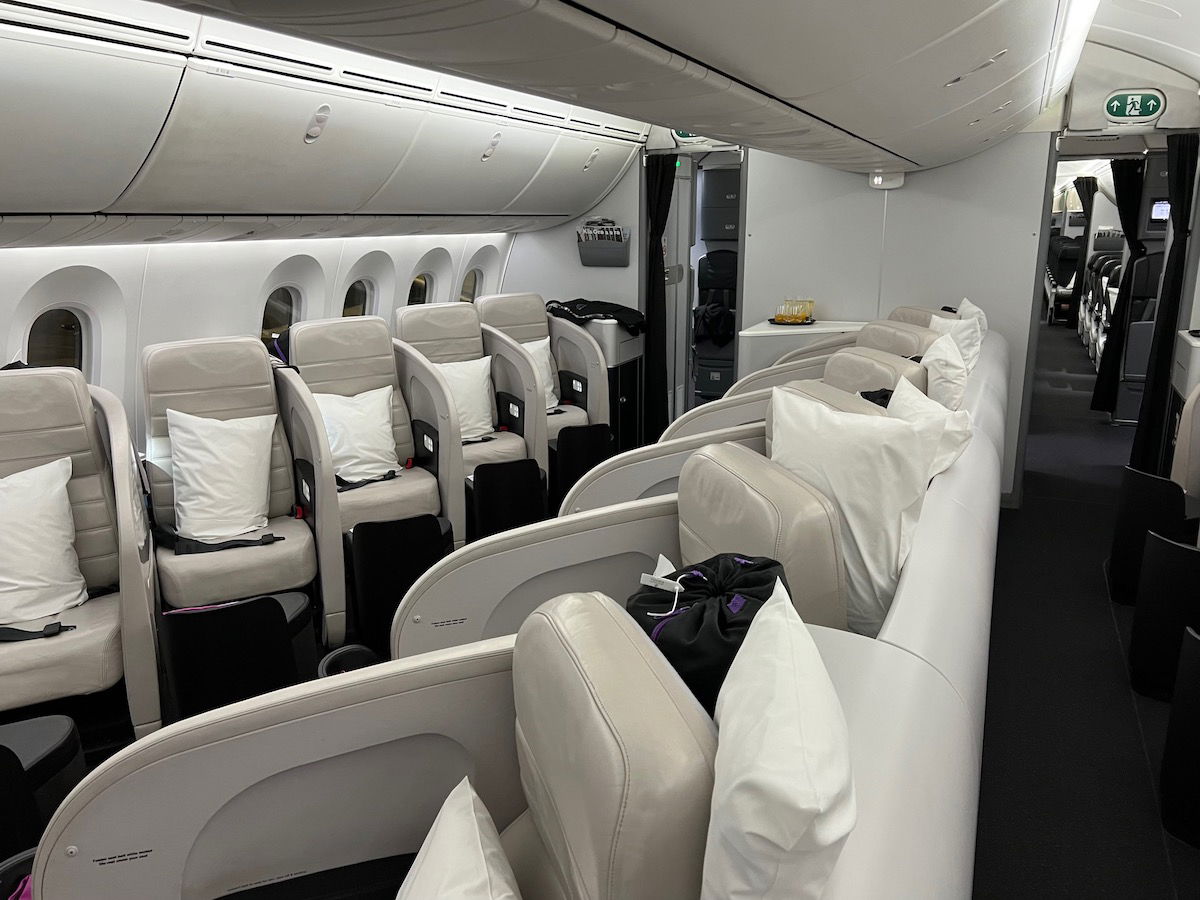 Bottom line
Air New Zealand is leasing a Wamos Air Airbus A330 for its Auckland to Perth route for the next several months. This will allow the airline to have a spare Boeing 787 for other routes, because otherwise the airline wouldn't have any leeway in its schedule. Kudos to Air New Zealand for being proactive in managing its operation.
As you'd expect, Wamos Air's A330 features a very different inflight experience than Air New Zealand's 787, though it's not all bad news, at least in business class.
What do you make of Air New Zealand's wet lease agreement?