In 2018, Qatar Airways bought a 49% stake in Air Italy, which was formerly known as Meridiana. The airline currently operates A330s on long haul flights, and hasn't quite grown the way Qatar Airways had planned (initially the plan was for the airline to get 30 787s from Qatar Airways, but that's not happening anymore).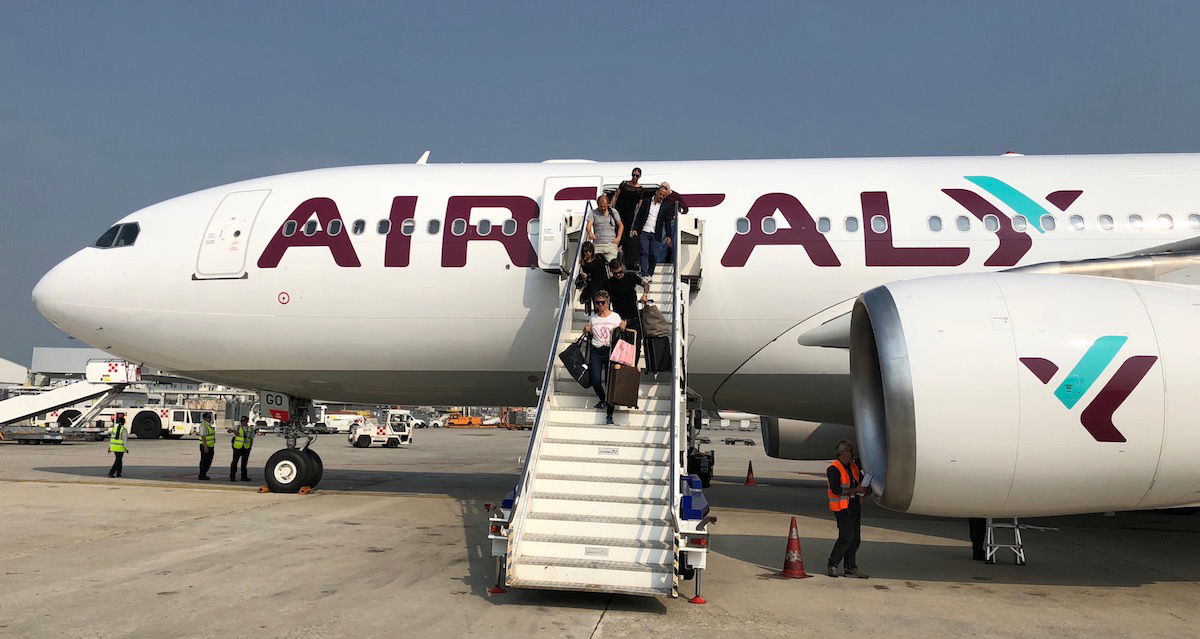 Nonetheless they're a great little airline with excellent service and some useful routes.
Air Italy's North American route network is as follows:
They fly year-round from Milan to both Miami and New York JFK
In 2019 the airline is flying seasonally from Milan to Los Angeles, San Francisco, and Toronto
The airline had announced flights to Chicago, but ended up canceling the route before it was launched
Air Italy announces 2020 summer routes
Air Italy has just announced that their 2020 summer seasonal flights to North America are now on sale. Between March 29 and October 24, 2020, Air Italy will fly:
4x weekly between Milan and Los Angeles
4x weekly between Milan and San Francisco
6x weekly between Milan and Toronto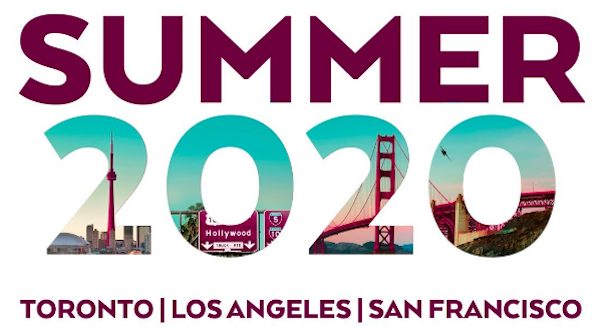 This will complement their year-round daily flights to New York, and 5x weekly flights to Miami.
Redeem miles on Air Italy flights
Given that Air Italy's summer 2020 flights are now on sale, it's worth noting that there's tons of award availability. Air Italy seems to have four business class award seats per newly loaded flight on their routes to Los Angeles, San Francisco, and Toronto.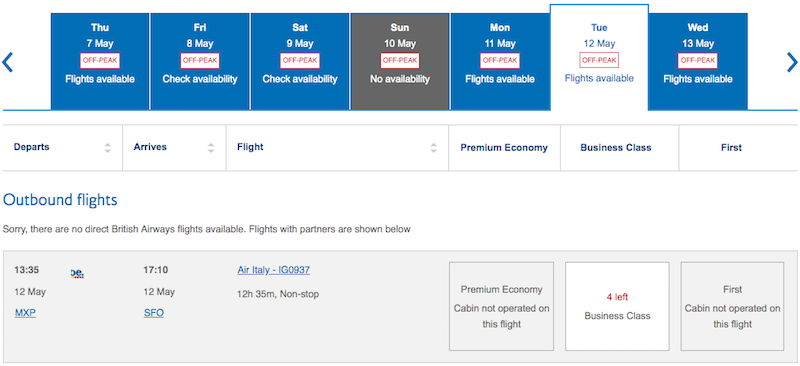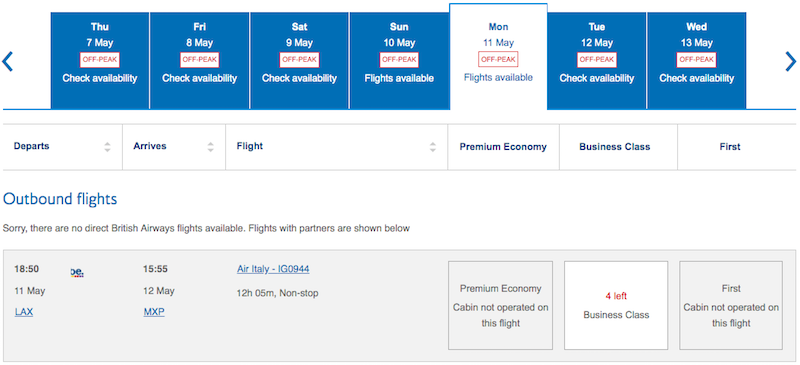 You can redeem British Airways Avios for these flights, though the pricing is steep:
For flights of 4,001-5,500 miles (this includes Miami, New York, and Toronto), the cost is 25,750 Avios in economy or 77,250 Avios in business
For flights of 5,501-6,500 miles (this includes Los Angeles and San Francisco), the cost is 31,000 Avios in economy or 92,750 Avios in business
The catch is that carrier imposed surcharges are significant. In business class you're looking at a total of ~$550 one-way in business class from the US to Milan, and ~$390 one-way in business class from Milan to the US.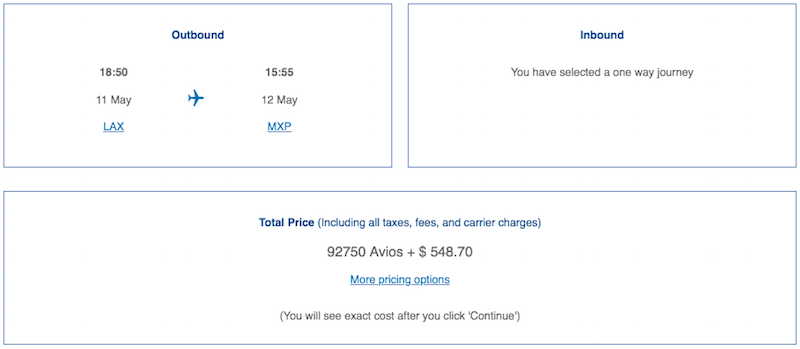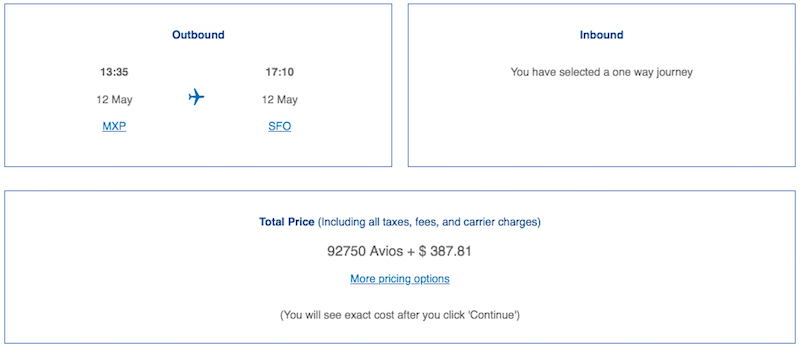 See this post for everything you need to know about earning British Airways Avios.
Air Italy business class
I had the chance to fly Air Italy's A330 business class from New York to Milan last year, and was extremely impressed. The seats are slightly angled, though it didn't bother me at all.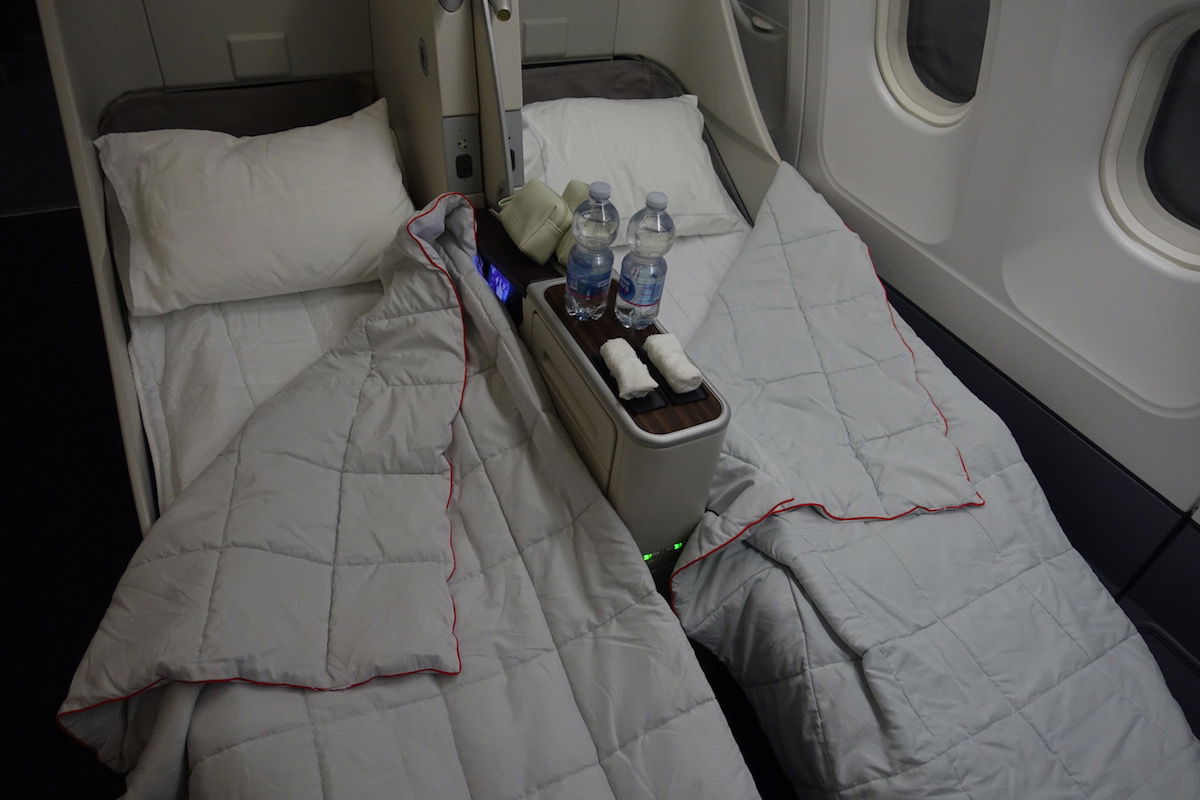 However, the soft product was exceptional — the bedding, amenities, food, drinks, and service were all spectacular, and I'd highly recommend flying with them.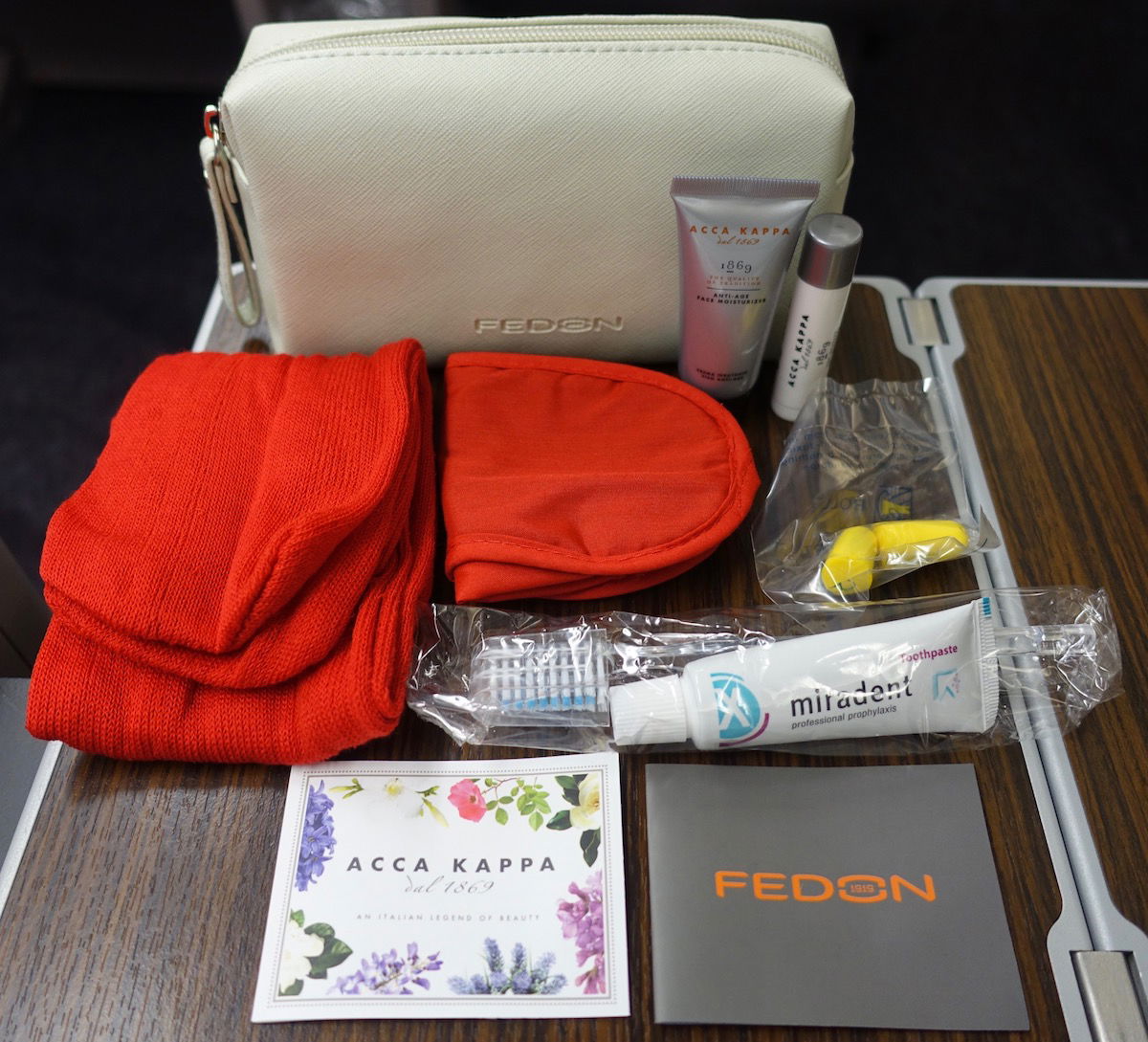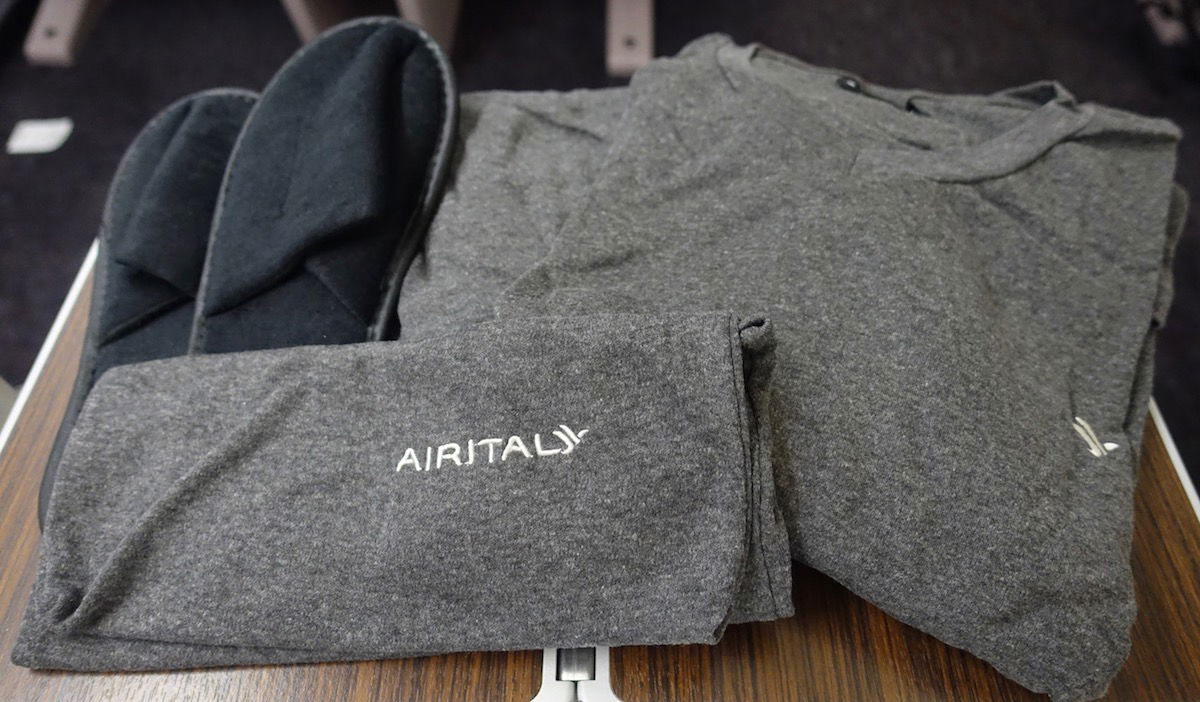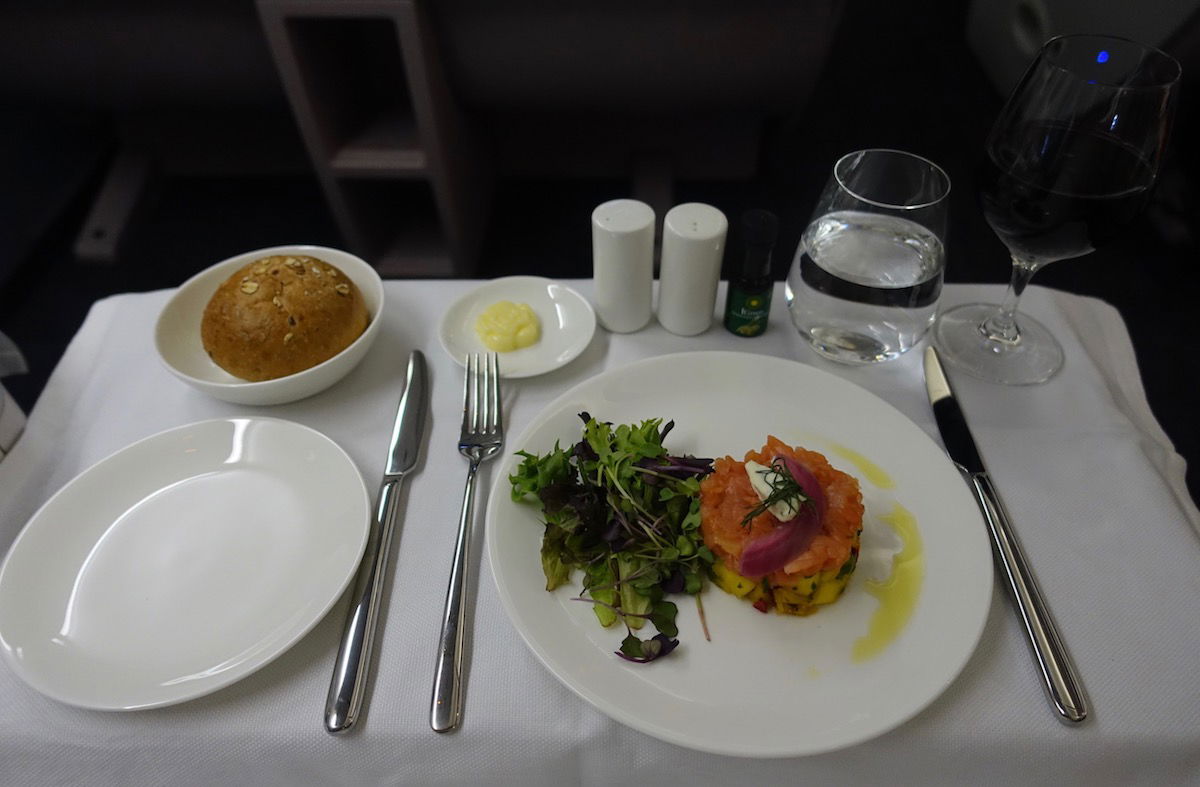 The airline is even improving their business class product further by introducing dine on demand, as they try to align their offerings with those of Qatar Airways.
Bottom line
I'm happy to see Air Italy's expanded North American service return in the summer of 2020. They have an excellent soft product (though a subpar hard product), and award availability is exceptional, even in business class.
Unfortunately awards aren't cheap, both in terms of the Avios required, and also in terms of the fees.
Still, many will find these flights to be worthwhile, especially when you consider that no other airline flies nonstop from LAX or SFO to Milan.
Anyone plan to fly Air Italy in the summer of 2020 between North America and Italy?