Air India joined the Star Alliance about a year ago, and I've been itching to redeem miles for a flight on them in first class ever since. After all of the fascinating stories I've read about them, I feel like I need to experience Air India firsthand.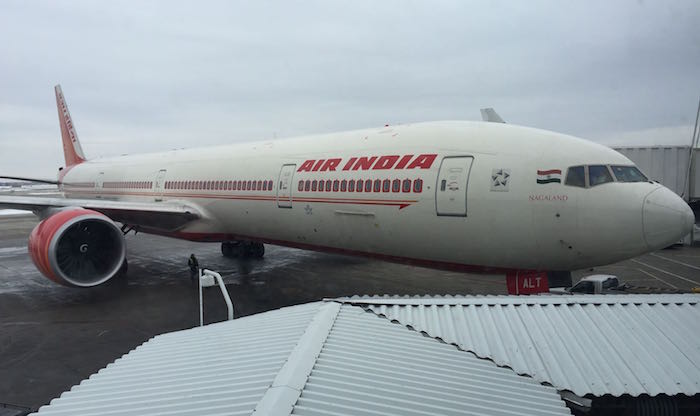 I mean, if it's half as good as they make it seem in this commercial, I'm sure I'm in for a treat:
As it stands, Air India's US destinations include Chicago, Newark, and New York JFK, so they have the east coast and midwest fairly well represented.
However, it looks like two other cities in North America may receive Air India service as early as this winter. Via Business Standard:
"We are planning to introduce direct flights services to San Francisco and Toronto from the Winter schedule this year. A firm plan, however, is still being worked out," they said.

The airline proposed to fly three weekly flights each to San Francisco and Toronto from New Delhi with a B777-200 LR aircraft, which is likely to be reconfigured for more seating capacity, they said.
Both of these would be logical destinations. The Bay Area has the second largest Indian population in the US, and there's quite a bit of tech traffic between the Bay Area and India. Meanwhile, Air India flew to Toronto until 2012, at which point they axed the route.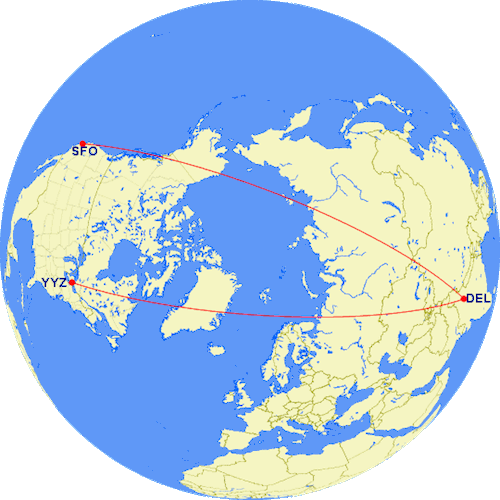 Air India has only three 777-200LRs left in their fleet, as the rest of them have been taken over by Etihad and reconfigured. Let's keep in mind that Air India isn't especially good about maintaining their fleet.
It's interesting that the 777-200LR will possibly be reconfigured with a higher seating capacity — hopefully it doesn't lead to the elimination of first class. Ironically the Air India 777-200LRs actually have double as many first class seats as the larger 777-300ERs. Maybe they'll just cut first class down to one row to match the 777-300ER.
Bottom line
In theory this expansion makes perfect sense. There's presently not a single airline flying nonstop between San Francisco and India, despite the large Indian and tech population in the Bay Area.
The only "catch" here is that we're talking about Air India, which doesn't even have flat beds in business class. So despite the convenience of the route, it wouldn't surprise me if Air India can't win over quite as much premium market share as they're hoping to.
But that's a challenge no matter where Air India expands to. Here's to hoping these routes get off the ground!
Would you fly Air India from San Francisco or Toronto to Delhi?