Presently the world's longest flight is Sydney to Dallas, which is operated by Qantas.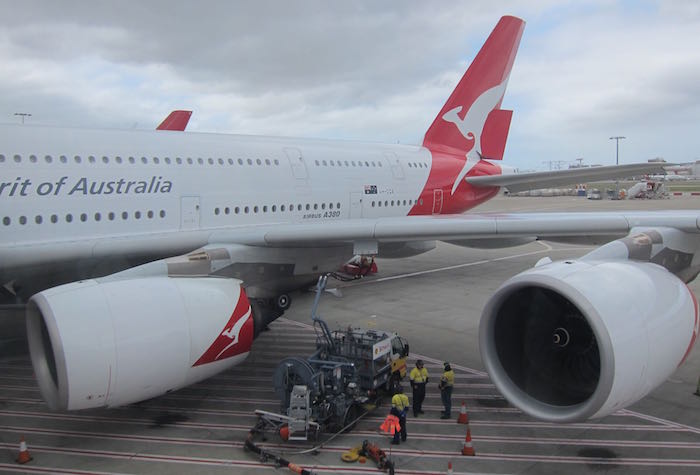 Next year Emirates will take over the title for world's longest flight, when they launch their Dubai to Panama City flight, which is a whopping 10 miles longer than the current longest route in the world.
For the past few months we've been hearing rumors about Air India possibly expanding to San Francisco and Toronto. As it stands, Air India's only destinations in North America are Chicago (ORD), New York (JFK), and Newark (EWR). The new routes were supposedly going to be launched this winter, though the rest of the details were still being worked out.
While it still isn't confirmed, I think it's interesting to note that there seems to be a strong rumor about Air India launching flights between Bangalore and San Francisco, which would be the world's longest flight. At 8,701 miles one-way, that would be the longest flight in the world by over 100 miles.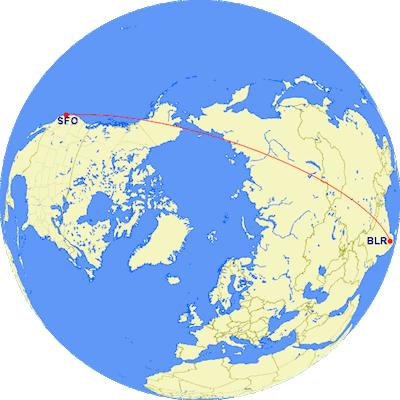 Via The Times Of India:
"We are planning to have a nonstop from either Delhi or Bengaluru to San Francisco on our Boeing 777-200 long range aircraft. And in addition we are planning a direct service between Ahmedabad and London due to the huge demand for travel between these two cities," said a senior AI official.

The announcement for the nonstop India-SFO flight could be made when Prime Minister Narendra Modi travels to Silicon Valley later this week. SFO has no direct flight to India despite a significant Indian population in Silicon Valley and the travel requirement of techies between the two cyber hubs.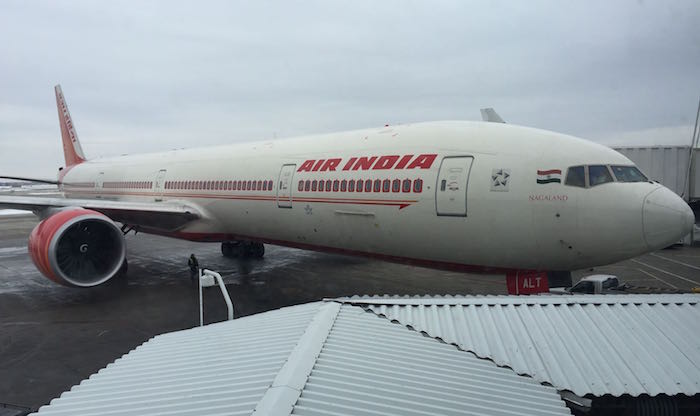 The timing is interesting, because it would make sense for the announcement to be made while the Prime Minster is in the Bay Area. There's not presently a nonstop flight between California and India, and presumably there's demand for such a route.
That being said, the question isn't whether Air India can fill a 777 between the two regions, but rather if they can do so profitably. The economics of ultra longhaul flights are extremely challenging, given that there are often weight restrictions on ultra longhaul flights. That means you're forgoing cargo in lieu of fuel. Furthermore, the fuel burn on such a flight is astronomical.
Regardless, the route is realistically only sustainable with low oil costs, so if the route launches, I wouldn't count on it sticking around forever:
"All those plans were made when oil was prohibitively expensive. Now oil is a multi-year low and AI has the equipment to operate ultra-long haul flights using its mostly unused B-777 200 LRs. AI had acquired eight of these aircraft and five of them were sold to Abu Dhabi's Etihad on which it is operating nonstop to Los Angeles. Now AI will also do the same," said a source.
Air India only has three 777-200LRs left (they sold five to Etihad), and as far as I know they've grounded one of them and are using it for parts, much like they've done on a brand new 787.
Bottom line
While the economics of ultra longhaul flying are challenging, I'm surprised there hasn't been an airline which has launched nonstop flights between the regions yet. There are of course lots of airlines providing one stop service between California and several destinations in India (Air France, British Airways, Emirates, Etihad, Lufthansa, etc.), but that's not the same as nonstop.
Do you think an Air India flight between California and India will get off the ground?
(Tip of the hat to Live from a Lounge)