Air India has expanded their U.S. route network very nicely over the past year or so. In December 2015, Air India launched a flight between Delhi and San Francisco, which is their furthest route yet. Then in the past few months they've doubled capacity on the route, as it has gone from operating 3x weekly to operating 6x weekly.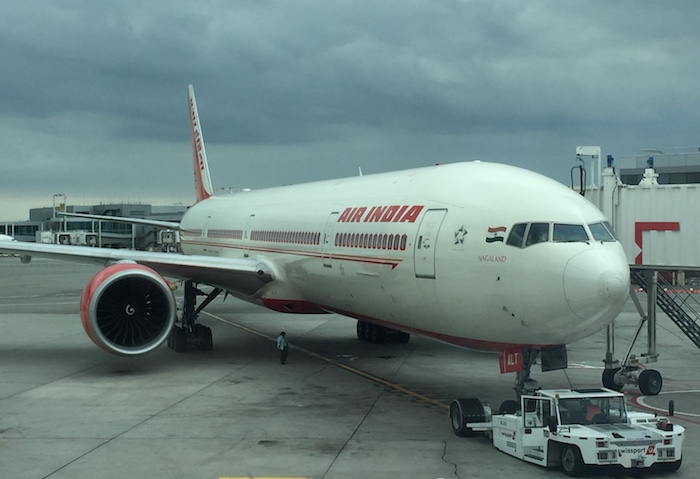 Then as of August 2016 they launched a flight between London and Newark, in the form of a one-stop flight from Ahmedabad to London to Newark.
This complements their existing U.S. service, which includes flights from Mumbai to Newark, Delhi to New York, and Delhi to Chicago.
Well, it looks like Air India is about to launch another route to the U.S., which has been rumored for a while, though last I heard was being shelved for the time being.
Air India will launch 3x weekly Boeing 777 service between Delhi and Washington Dulles as of July 2017. While this new "capital-to-capital" service isn't yet bookable, the route is confirmed by The Times Of India. Generally Air India only seems to make flights bookable once they're 100% sure of the exact details, so it could still be a couple of months before the flight is actually bookable.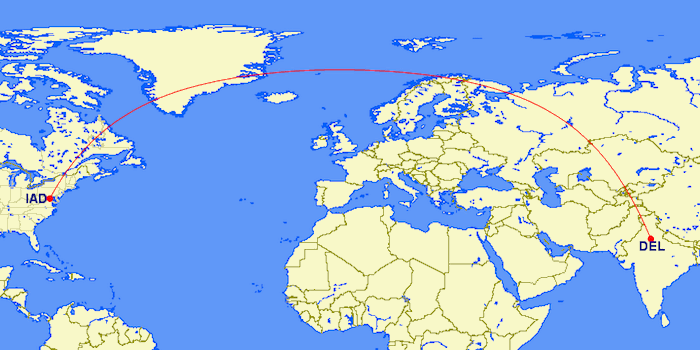 While Air India has both 777-200LR and 777-300ER aircraft, I suspect they'll be using the 777-300ER for the route, since they only have a few 777-200LRs, and they're used primarily to operate the flight between Delhi and San Francisco.
If they do in fact use a 777-300ER, it will feature four first class seats, which are fully flat and feature direct aisle access.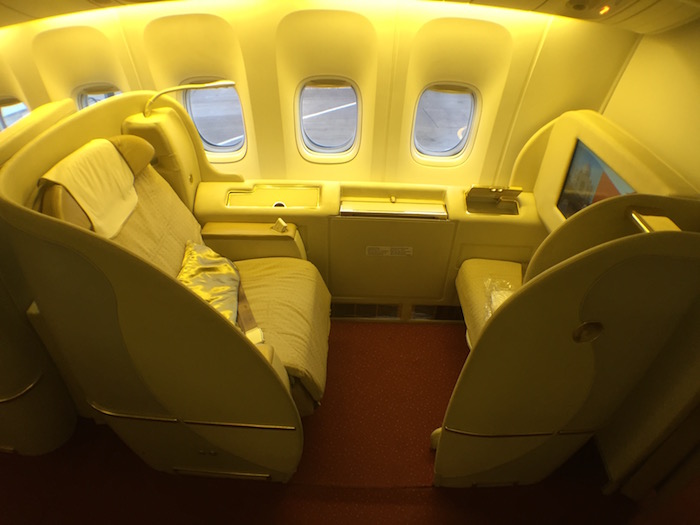 Meanwhile business class seats are and in a 2-3-2 configuration, so aren't especially comfortable. I really do wish Air India would fly a 787 directly from India to the U.S., because at least those planes feature flat beds in business class without a middle seat.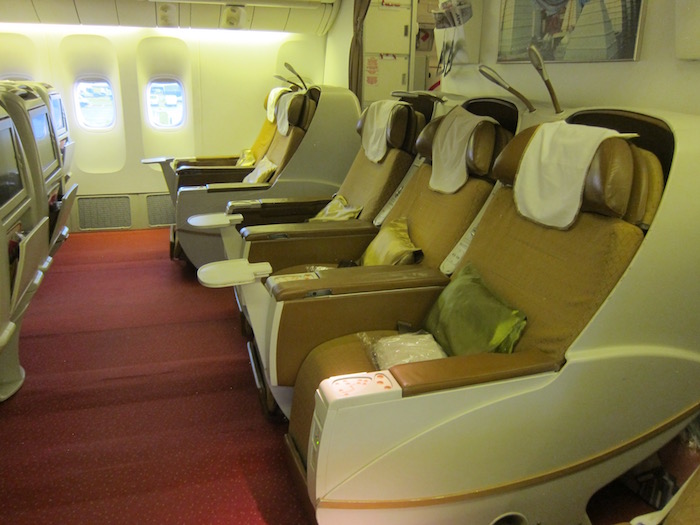 Regardless, this is certainly some exciting expansion for Air India. I had the chance to fly Air India first class from London to Delhi to San Francisco early last year, and had an overall pleasant experience. Their first class ground service in Delhi is incredible, so I'd actually like to fly with them again.
(Tip of the hat to Live from a Lounge)