In late 2020, Air Canada launched the new Aeroplan program, which included a bunch of changes. One of the new aspects of the program — the ability to earn status without flying — has now gone live. In this post I wanted to take a look at how that works.
Aeroplan Everyday Status Qualification
Air Canada Aeroplan has begun the rollout of its Everyday Status Qualification, which is a unique new way for Aeroplan members to earn elite status without flying.
With this program, if an Aeroplan members earns 100,000 points through eligible transactions during a calendar year, they'll earn Aeroplan 25K status the following year.
Ineligible transactions for these purchases include sign-up and welcome bonuses on credit cards, purchased, gifted, and transferred points, and bonuses earned through contests.
In other words, spending on an Aeroplan credit card in Canada would count towards this threshold, while the welcome bonus, as well as transferring points from Amex, wouldn't.
Keep in mind that Air Canada Aeroplan will be launching a Chase credit card in the USA later this year, so that should be able to help towards that. Furthermore, other partner activities, ranging from using shopping portals, to making purchases with Starbucks and Uber Eats in Canada, would also qualify towards this.
For members without Aeroplan elite status, a new tracker will be available in their member dashboard at aircanada.com, or via the Air Canada app.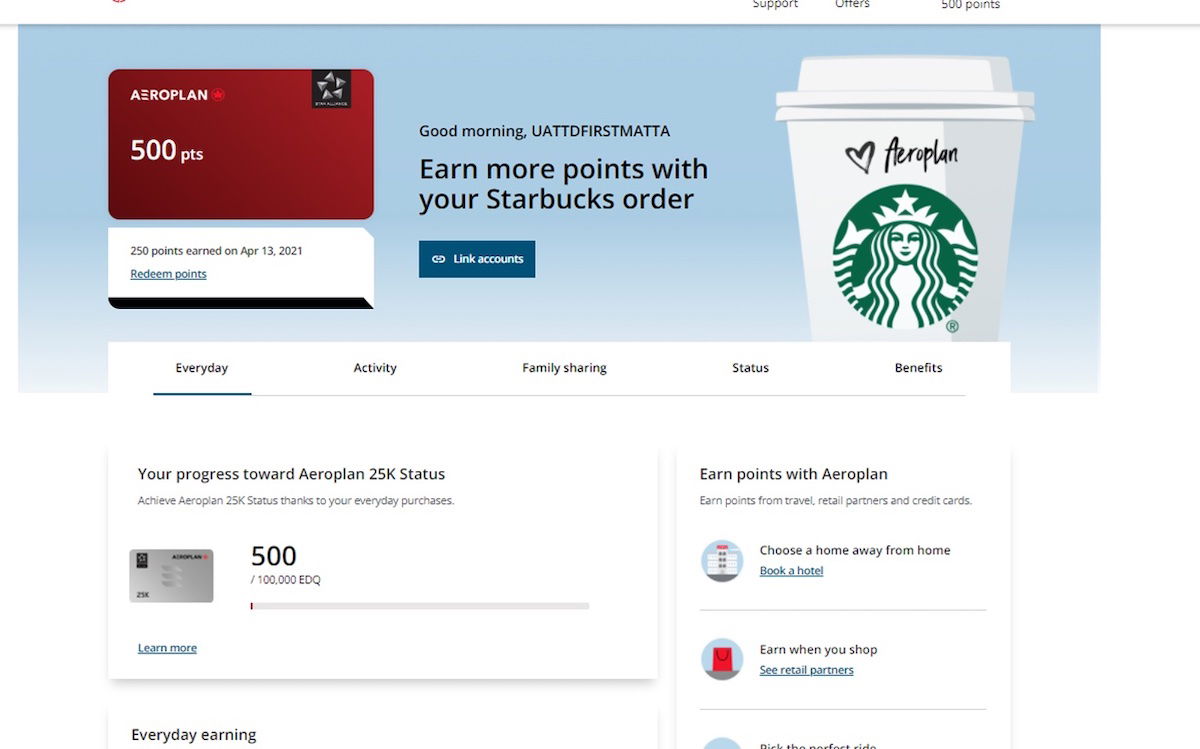 Over the coming weeks, Aeroplan will be updating trackers to reflect activities completed since January 1, 2021. This process should be complete by the end of the month.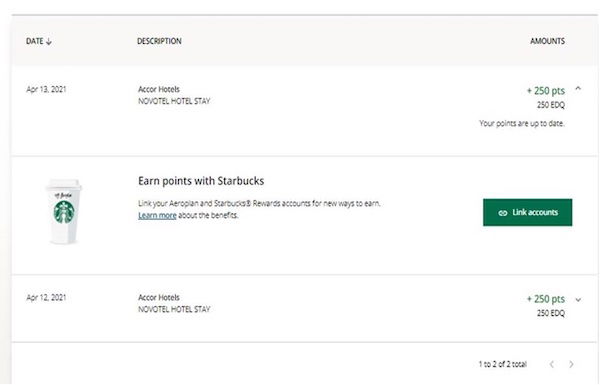 For those of you not familiar with Aeroplan 25K status, this is Air Canada's entry level status. Status perks include priority check-in, an extra baggage allowance, priority boarding, and more.
This is an awesome concept that I'd love to see expanded
We haven't seen much innovation to how airline elite status can be earned over the years (no, adding a revenue requirement for status isn't innovative), short of more airlines letting members to earn status through credit cards.
That's despite the fact that airline miles are increasingly being generated through non-flying activities, and those are often higher margin for airlines. Yet airlines have done surprisingly little to reward people for these kinds of activities with status.
Aeroplan's new Everyday Status Qualification is the best execution we've seen of this at a major airline. Not only would I love to see other airlines introduce something similar, but I'd love to see Aeroplan expand on this concept in the future:
It would be cool if Aeroplan incentivized buying miles, points transfers, etc., in some sort of a way (perhaps not at the same rate as other activities)
It would be great if you could qualify for higher status through a combination of flying and non-flying activity, rather than it having to be entirely through one method
Bottom line
Aeroplan has launched its Everyday Status Qualification program, allowing Aeroplan members to earn status without flying. This is an innovative concept that I'd love to see more airlines introduce, given the ways that mileage earning has changed over the years.
What do you make of Aeroplan's Everyday Status Qualification?