I've covered Air Belgium extensively, partly because I'm interested in start-up airlines, and partly because I was supposed to fly them shortly after they started operations, so was impacted when they rescheduled flights.
Air Belgium is a new airline that intends to operate a fleet of Airbus A340-300s between Charleroi (outside of Brussels) and China (including the mainland and Hong Kong). The airline was initially supposed to start flying to Hong Kong as of April 30, though finally ended up starting service as of June 3, which was yesterday.
First of all, it's exciting that the airline finally started flights. What's equally interesting is the load on the flight. Air Belgium's inaugural flight to Hong Kong yesterday apparently had just 15 passengers.
Décollage à 15h03 du premier vol Air Belgium. 15 passagers à bord, arrivée à Hong Kong dans 9 heures #AirBelgium #charleroi #hongkong #rtbf pic.twitter.com/KtJ3885xhY (via @rozencwajg_o)

— David Tournay (@TournayDavid) June 3, 2018
The Brussels Times reports that the airline considered this to be a "technical flight," and not the real "maiden flight:"
This first trip is still considered a "technical flight", to control all the procedures and refine the final details. The second start on Wednesday (6 June) will be the real "maiden flight".
That was their first scheduled flight to Hong Kong that was open to the public, so I'm not sure why it wouldn't be the maiden flight. Perhaps it was just so empty that they didn't want to throw an inaugural party, and plan to have more festivities and press on Wednesday (or something)?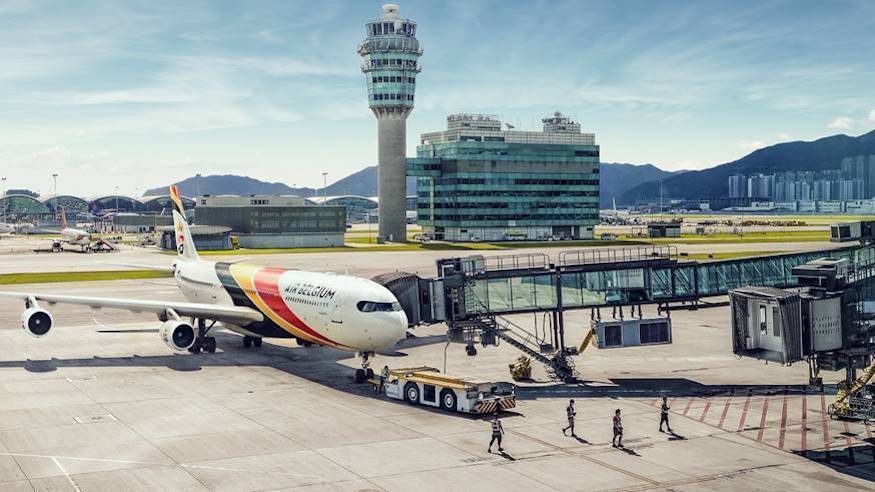 Air Belgium flights still aren't bookable in the GDS, greatly limiting the people they can reach, and I can't imagine their subsequent flights will have significantly more passengers. Can you imagine how much money the airline is losing operating A340s on 10 hour flights with just 15 passengers? Ouch.
There's also an interesting story a friend sent me a link to regarding Air Belgium delaying their Hong Kong flights. They postponed flights to Hong Kong by about five weeks because they didn't have overfly rights for Russia, and also because their flights weren't yet bookable in the GDS (meaning they'd be especially empty). Just how empty were they?
A story L'Echo mentions that when the airline delayed operations by about five weeks, they had to rebook "about sixty" people (and I was one of them — big credit to them for how they handled this). Given that the airline was going to operate 4x weekly flights, that means they canceled 40 flights between Charleroi and Hong Kong (20 in each direction). Based on that, the flights had an average of 1.5-3 people booked on each of them, depending on whether they were traveling one-way or roundtrip. Ouch.
I feel like I need to get my Air Belgium review in sooner rather than later. Who knows how long they'll be operating independent flights, rather than just chartering their planes to other airlines (which seems like their best chance of establishing a profitable business model at this point).