Virtually all airlines are adjusting service protocols and introducing precautions in light of current circumstances, though some airlines stand out for their policies.
Well, Aeroflot has just announced onboard service changes, and they're among the most extreme we've seen.
Aeroflot's mask & glove requirements
There are two things about Aeroflot's policy that stand out, in particular:
Passengers will not only have to wear masks throughout the flight, but will have to change them every three hours; if needed, cabin crew will provide masks
Not only will passengers have to wear masks, but they'll also have to wear gloves (though there's no requirement to change them at any point during the flight)
As far as I know these are both firsts — I don't know of any other airline requiring passengers to wear gloves, or of any airline that is requiring passengers to change masks over any period of time.
It's unknown how the airline will enforce the policy of changing masks. Will an announcement be made over the PA every three hours telling passengers to change masks, or…?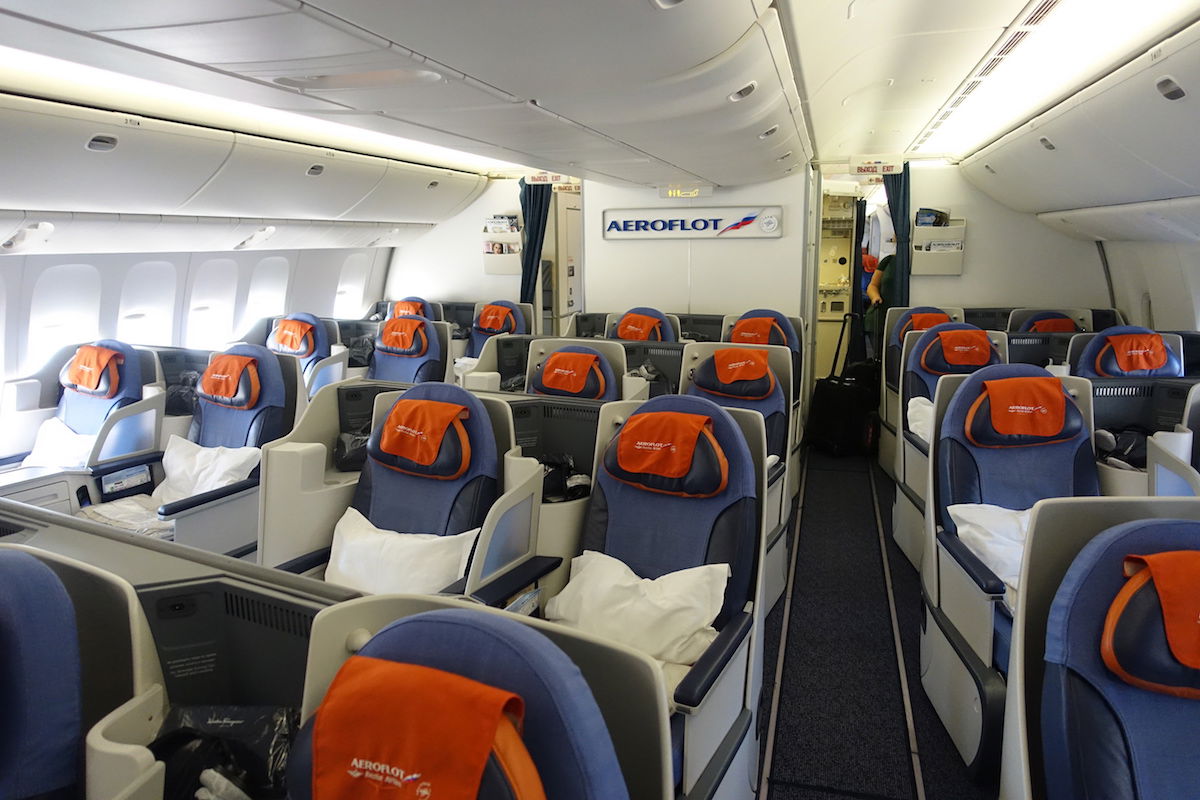 Aeroflot's 777 business class
Aeroflot's other new safety protocols
The above are the two points I found most interesting, though Aeroflot has introduced other policies as well. These are in line with sanitary and epidemiologic regulations issued by Russia's Chief Sanitary Physician, as well as the guidelines of the Federal Air Transport Agency.
Other policies include the following:
While boarding and deplaning, passengers must observe recommended social distancing of 1.5-2 meters
Passengers will have their temperatures checked during the boarding process, and any passenger with a temperature of over 37 degrees Celsius will be denied boarding
Passengers will be offered hand sanitizer prior to boarding
Passengers must store outerwear in overhead bins throughout the flight, and it is prohibited to take it out during the flight without notifying cabin crew, and unless there is a reason for doing so
Passengers must keep seatbelts fastened for the entire flight
Passengers can only leave their seats to use the lavatories
Food will be offered in individually wrapped packages, and cold drinks will be offered individually wrapped; passengers may only bring their own food and drinks in unopened and sealed packages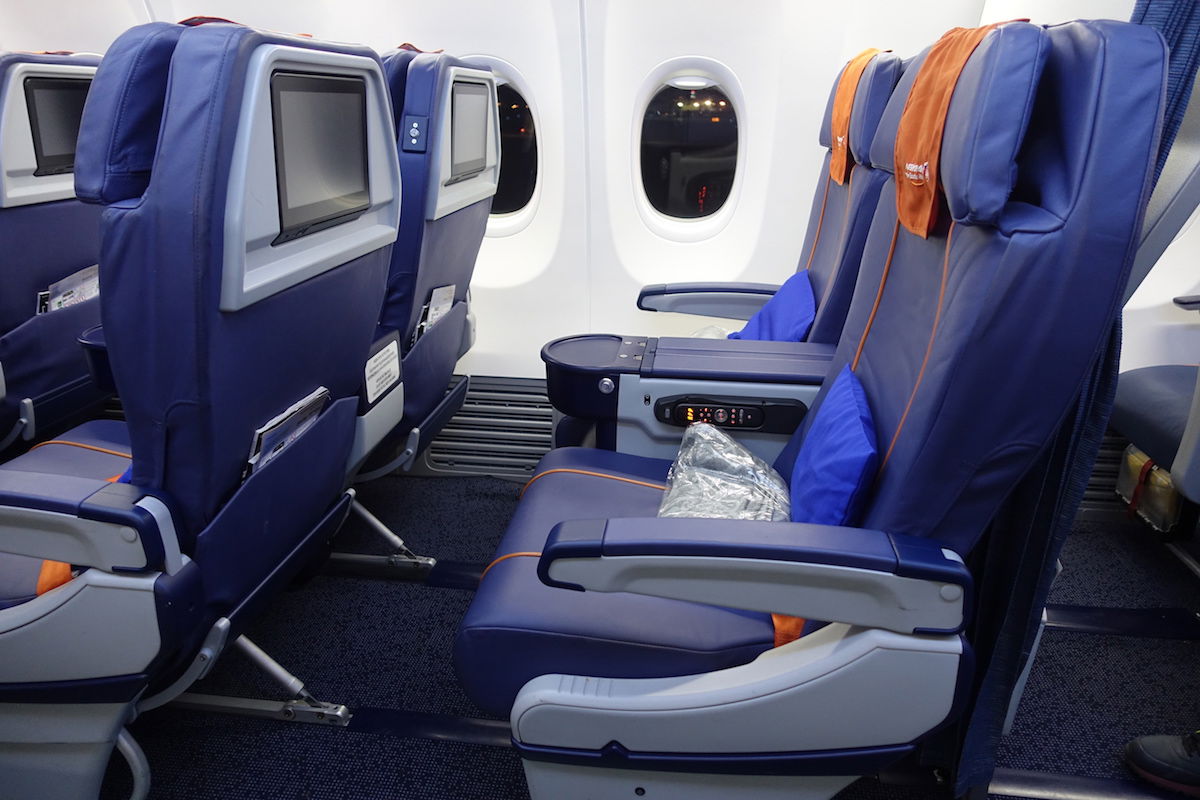 Aeroflot's 737 business class
Bottom line
Like most airlines, Aeroflot is introducing new onboard restrictions. What's most interesting about Aeroflot's policy is the requirement for passengers to wear gloves, as well as the requirement to change masks every three hours, which I haven't yet heard of at any other airline.
What do you make of Aeroflot's policy on gloves & masks?