We've seen a countless number of people kicked off planes and even banned from airlines over mask compliance. Russia's Aeroflot is adding another precaution to deal with anti-maskers, which I don't think we've seen at any other airline.
Aeroflot's seating for anti-maskers
No, during booking Aeroflot won't ask you if you want to sit in the masker or anti-masker seating zone. 😉 Aeroflot is continuing to make face masks mandatory for all passengers and crew. With this new policy, the airline is taking a different approach to deal with passengers who cause inflight disturbances over mask compliance, after the cabin door closes.
According to media reports, passengers on Aeroflot who refuse to comply with the carrier's mask policy after the door closes will be put into a special seating zone. Specifically, the last two rows on the right hand side of the economy cabin will be reserved for those who refuse to comply with Aeroflot's mask policy.
Now, presumably you can't just inform a flight attendant you don't want to wear a mask and then they show you to the anti-masker seating area without repercussions. I would assume that there are further punishments for passengers seated in this area.
The idea is that by having this seating zone the airline can at least avoid having to return to the gate or divert, which is extremely costly, and inconvenient for everyone.
It goes without saying that this isn't a perfect solution — there will potentially be people seated near these passengers, or at a minimum walking by. But at least it puts those who are mask compliant at less risk than otherwise sitting next to someone without a mask.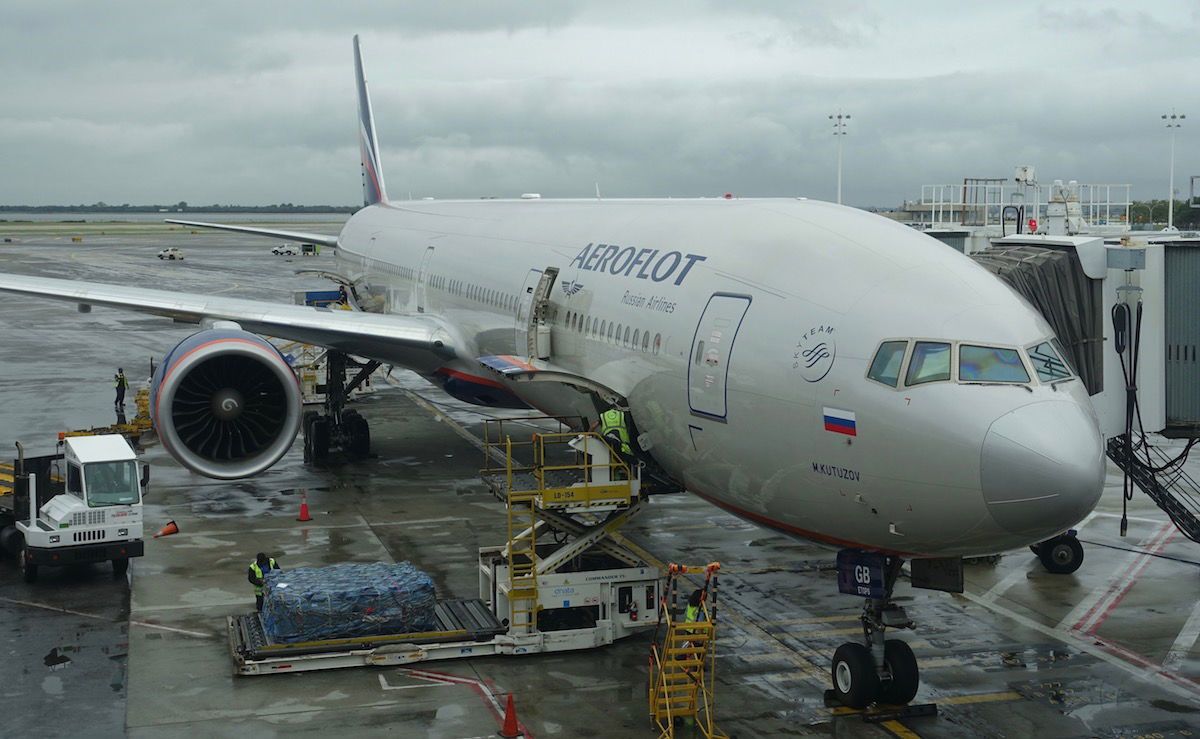 Aeroflot has new reserved seating for anti-maskers
Aeroflot's mandatory face mask policy
The announcement of a new anti-masker seating zone follows a press release on Monday from Aeroflot, as the airline announced it would tighten control over face mask policy compliance. It doesn't seem like the carrier's face mask policy actually changed, but rather just that the airline is improving compliance (though I'm not sure why there was room for improved compliance to begin with).
Aeroflot's face mask policy is as follows:
Passengers who refuse to wear face masks for any reason will be denied boarding; there are no exceptions, including for medical or other reasons
Passengers must use a protective mask that fully covers their nose and mouth, at boarding and throughout the flight
A face mask can be removed to be changed and during meals
Face masks must be changed every three hours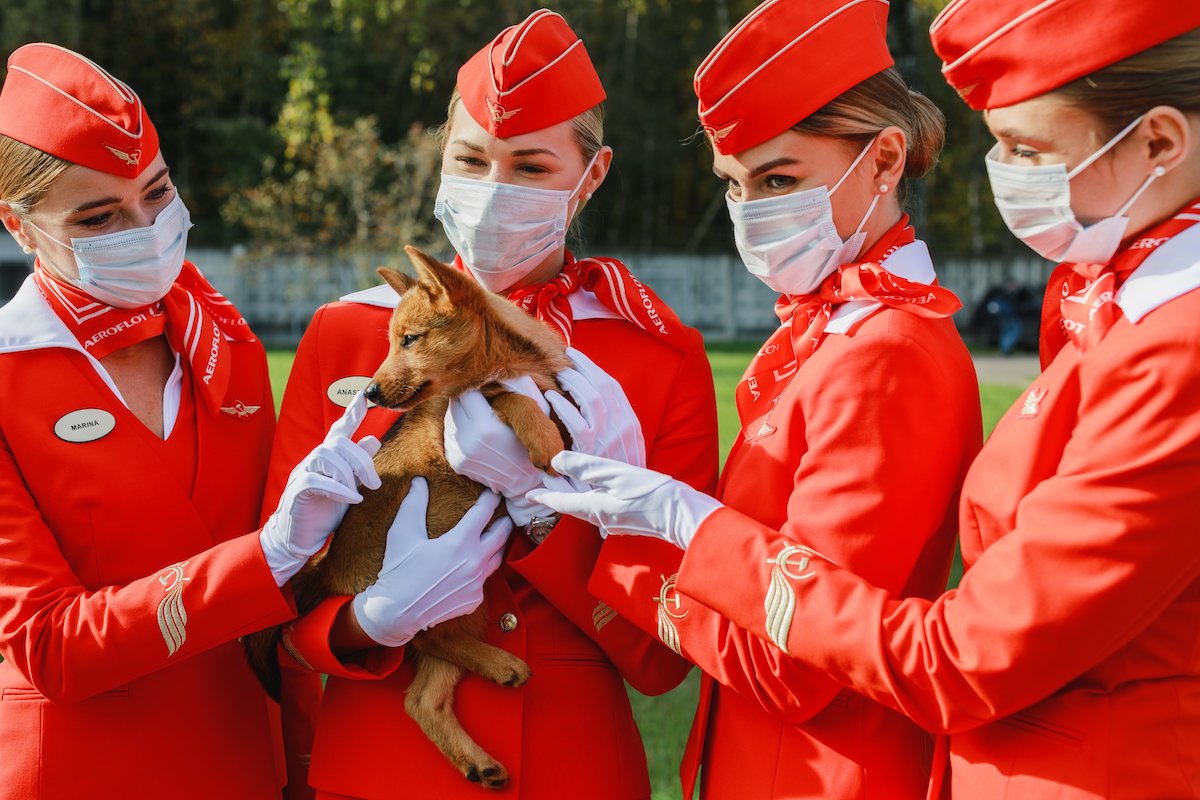 This dog is probably being shown to the anti-masker seating zone 😉
Bottom line
Aeroflot is reserving seating for passengers who refuse to comply with the carrier's face mask policy after the cabin door closes. While it might sound like the airline is giving in to anti-maskers, in reality this seems like a practical solution for those situations where passengers cause problems inflight.
Hopefully the airline has a punishment for passengers who end up seated here, because you certainly don't want to encourage people to be moved back to these seats, where they don't have to wear a mask.
What do you make of Aeroflot's seating for those not complying with the mask policy?