American Airlines has sent out a memo to flight attendants, reminding them to crack down on passengers trying to upgrade themselves to extra legroom economy seats for free.
American crews should crack down on self-upgraders
American Airlines has Main Cabin Extra, which is its extra legroom economy seating, located at the front of economy. This seating comes with early boarding, extra legroom, and complimentary alcoholic drinks. Main Cabin Extra seats can be reserved by select elite members at no additional cost, and can also be purchased for an additional fee by others.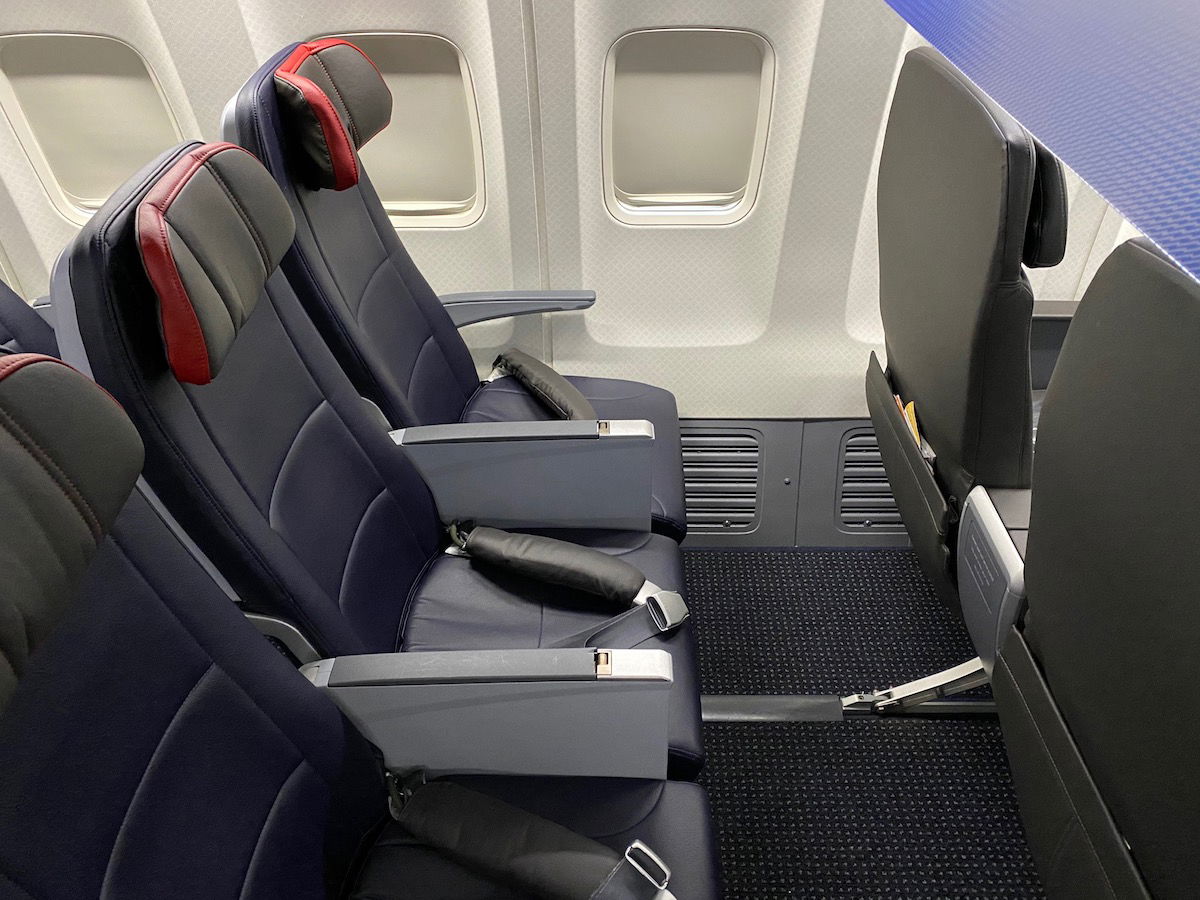 However, to some passengers it's not necessarily obvious that Main Cabin Extra is a separate product from economy. After all, the difference isn't as obvious as between first class and economy class, for example.
As noted by @xJonNYC, a memo has been sent out to flight attendants, reminding them that passengers shouldn't self-upgrade to Main Cabin Extra. Here's what that memo says:
It's not unusual for Main Cabin (MC) customers to ask to change seats after they've boarded the aircraft – to sit next to a family member or get out of a middle seat, for instance. However, customers may not be familiar with our seat change policy, particularly when it comes to Main Cabin Extra (MCE) seats.

While you may allow a customer to move to an available Main Cabin seat after boarding is complete, they're not permitted to move into an MCE seat unless they are booked in that class. So, if a customer asks to move to a seat in a different seat classification (i.e., MC to MCE, MCE to First, etc.) politely decline their request unless there is a customer service or regulatory conflict present.

If a customer asks to change seats before the boarding door closes, work with the gate agent to accommodate the request. As always, please remain on the aircraft to avoid a minimum crew violation while assisting the customer.
Interestingly American used to allow self-upgrading
What makes this latest update interesting is that back in January 2018, American had a very different policy about self-upgrading. At the time the airline introduced free alcohol in Main Cabin Extra, and in a memo to flight attendants, said the following about self-upgrading:
Can customers move into open MCE seats once boarding is complete?

Yes. Once the door is closed, customers are allowed to move to any available seat within their ticketed cabin (no change to current procedure).
That got a ton of media attention, and also caused concern from flight attendants. Within a couple of days, the airline issued an updated memo, backtracking somewhat:
I honestly appreciate your feedback; this is part of the reason why we choose to share with you, first, before rolling it out to the rest of the company and our customers. Our number one priority from the start was to ensure the enhanced MCE did not add responsibilities for flight attendants to police the cabin. But we agree with many of you, if a customer did not pay for the seat, they should not be able to move into it. If a customer asks to move into a MCE seat after boarding, you should use your best judgment in politely declining their request to prevent a negative or escalated situation.
Both then and now, logically you'd think that American would have a mechanism by which flight attendants could process upgrade payments onboard. They already have the tablets that they use to charge for drinks and snacks, so why not the same for upgrades? As part of that same memo in 2018, the airline explained the lack of onboard payment for upgrades as follows:
Several of you also asked if we would consider selling upgrades to these seats onboard, similar to the service of other carriers. This is something we are considering, but again, we're trying to balance this with not adding more responsibilities for flight attendants.
In other words, American doesn't want to get in trouble with the union for adding more job responsibilities for flight attendants.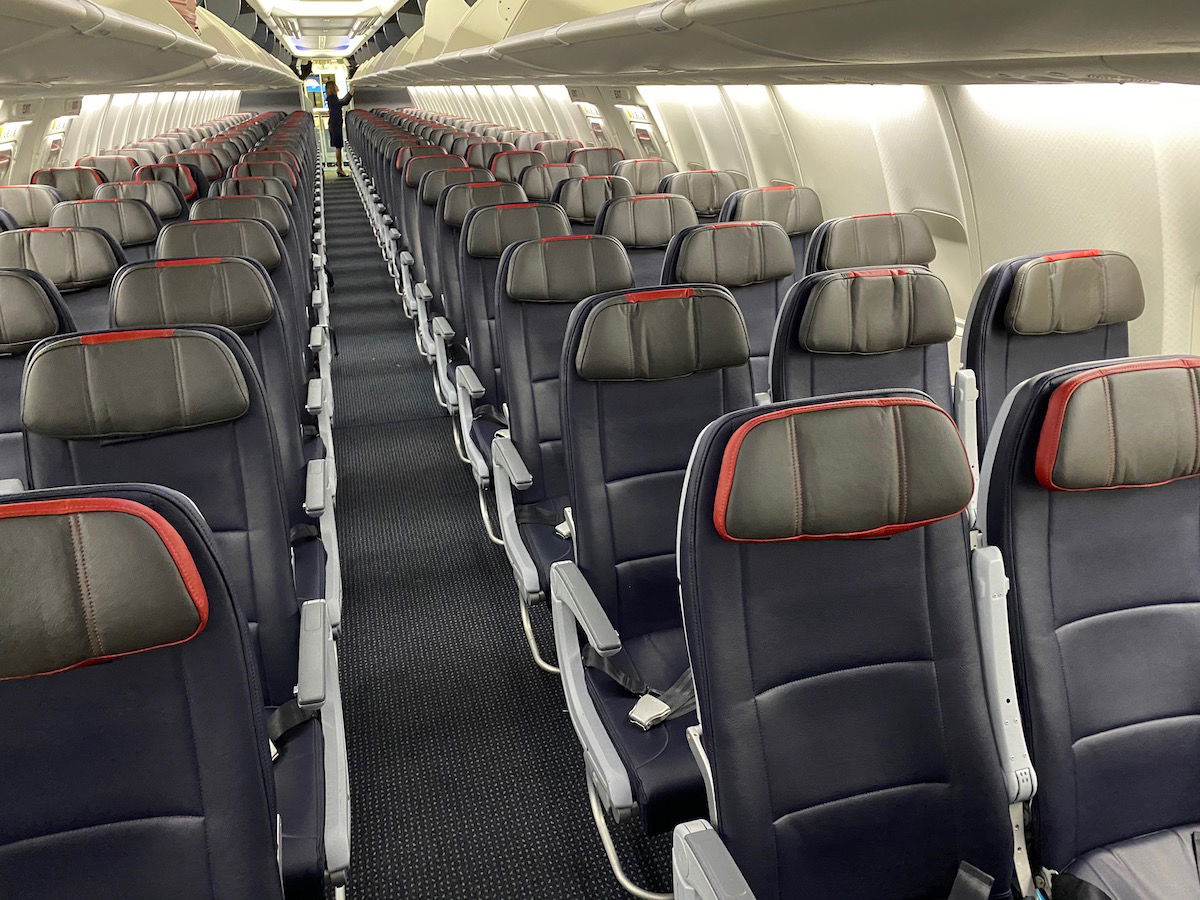 Bottom line
American Airlines is telling flight attendants to crack down on passenger who self-upgrade. Specifically, the airline is reminding flight attendants that the extra legroom economy section is a separate product, and only those assigned a seat in that area should be allowed to sit there.
This is all fair enough, though logically you'd also think that flight attendants would be able to process payments for those looking to upgrade onboard. Not being able to process an upgrade to an empty premium seat seems like a customer service and revenue fail.
Interestingly in early 2018, American reminded flight attendants that passengers were allowed to self-upgrade to Main Cabin Extra. However, after that got a lot of publicity and flight attendants provided feedback, the airline backtracked on this policy.
What do you make of American telling flight attendants to crack down on self-upgraders?