Yesterday evening I flew American Airlines from Miami to Los Angeles, and my flight was spectacular. While I've had some "highs" on other flights, this was the most well rounded American Airlines flight I've had in months, or probably even longer than that.
American Airlines has a lot of issues — their cabins have become less comfortable, they've removed TVs, and their flights are constantly delayed due to issues with their mechanics.
So just as I complain about a lot of my American experiences (even though I avoid them in situations now where there's another option that's as convenient), I also want to compliment them for a job well done.
What made my American flight yesterday so great?
My upgrade cleared 100 hours out
I've found American Airlines has gotten so much better about clearing Executive Platinum upgrades at the 100 hour mark. It's not that my upgrade percentage has actually gotten better, but the timing of when I get the upgrades has improved.
Nowadays if I get the upgrade it's usually 100 hours out, and if I don't get it 100 hours out I typically don't get it at all. I appreciate being able to plan around whether or not I'll get an upgrade, so that's awesome.
My flight was on-time
My flight boarded on-time. My flight departed on-time. My flight arrived on-time. Someone pinch me!
I was on a non-Oasis plane
My flight was operated by an A321 featuring American's "old" first class cabins. That means the seats had decent legroom, each seat had a personal television, and there was both a 110v and USB charger at each seat. Yay!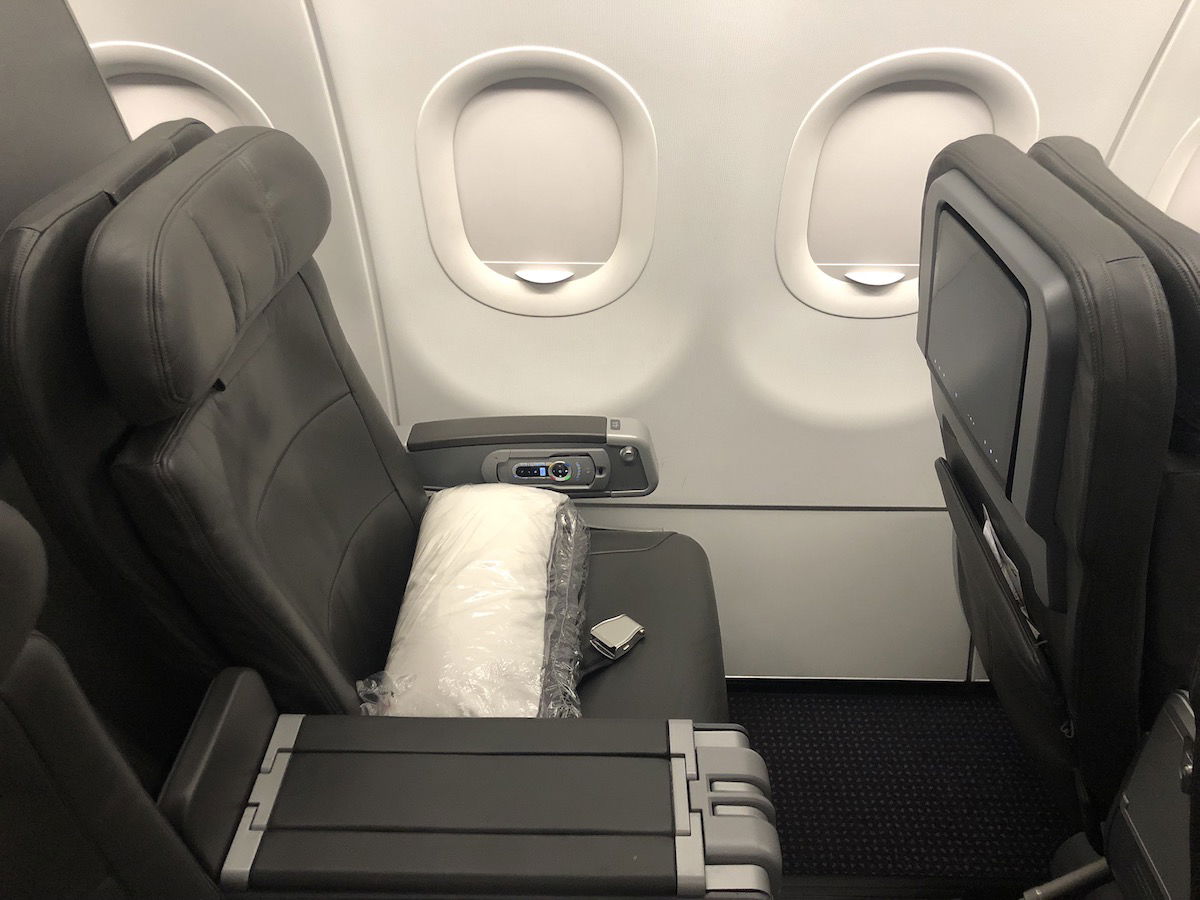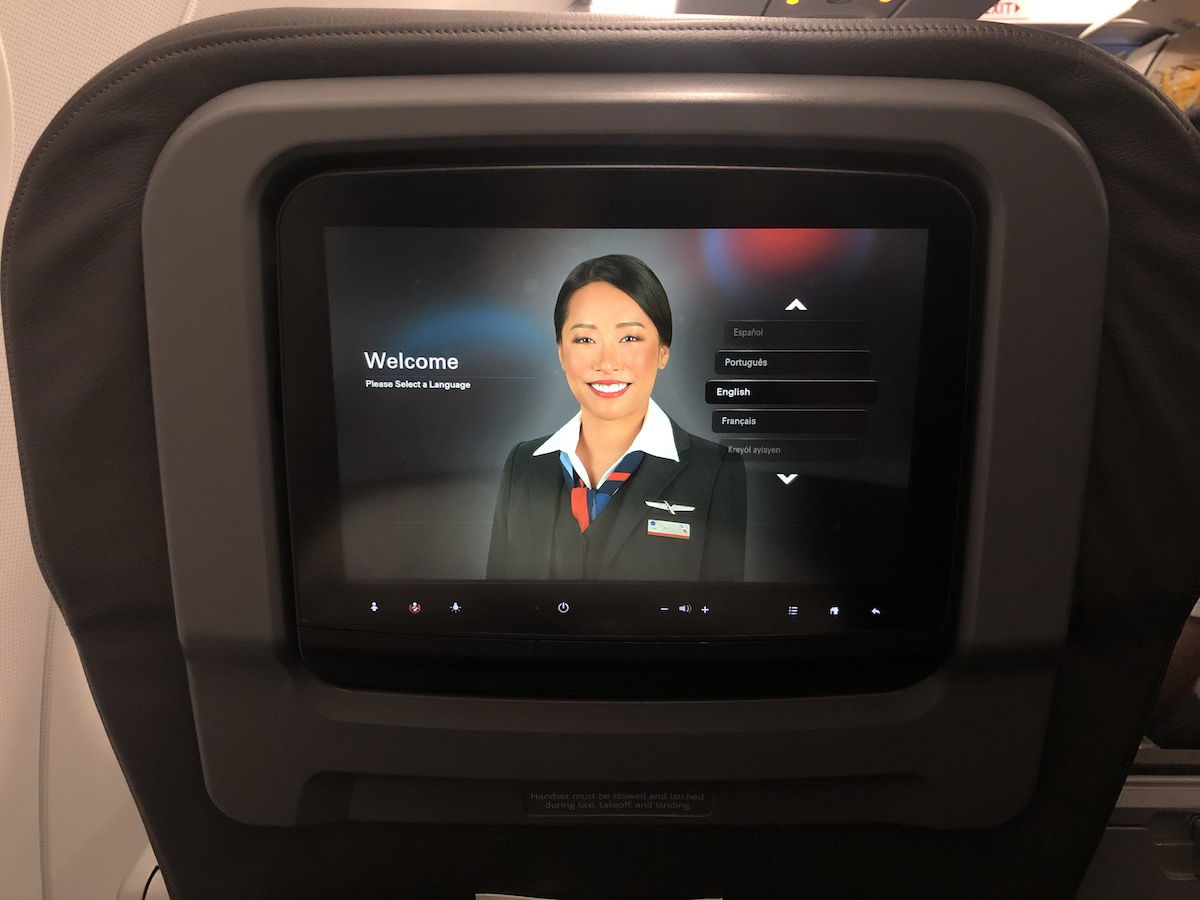 I was actually comfortable for the five hour flight, unlike when I'm flying an Oasis plane, where even in first class I feel like I might as well be sitting on a park bench.
My flight had high speed Wi-Fi
This is something that American does really well. My flight had ViaSat Wi-Fi, so I was able to work for the entire flight. It's so nice to have Wi-Fi that's comparable to what you'd get on the ground.
I had a friendly crew
The crew was super friendly. They served pre-departure drinks. They didn't have an attitude. They checked on passengers pretty frequently. They even smiled.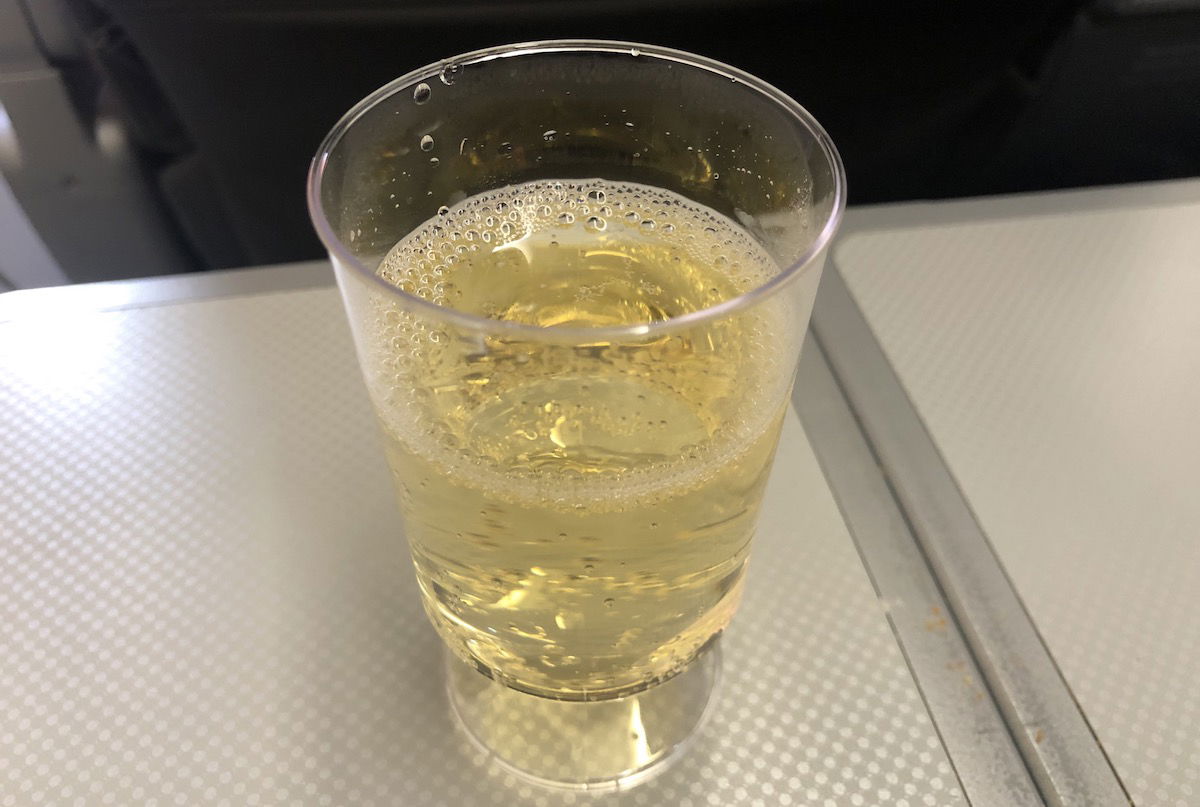 You know, they treated customers like they actually valued them, rather than as an inconvenience.
Elevated service between Miami & Los Angeles
American seems to be confused about what they're trying to do on their Miami to Los Angeles route:
Back in the day this was considered a "premium" transcontinental route in terms of the soft product and lounge access
Now only the daily 777 flight qualifies for Flagship Lounge access, while the other flights don't
Nonetheless, American seems to quietly offer elevated service on this route, including bottled water, amenity kits, printed menus, pillows and blankets, coursed meals (even if they're not great), etc.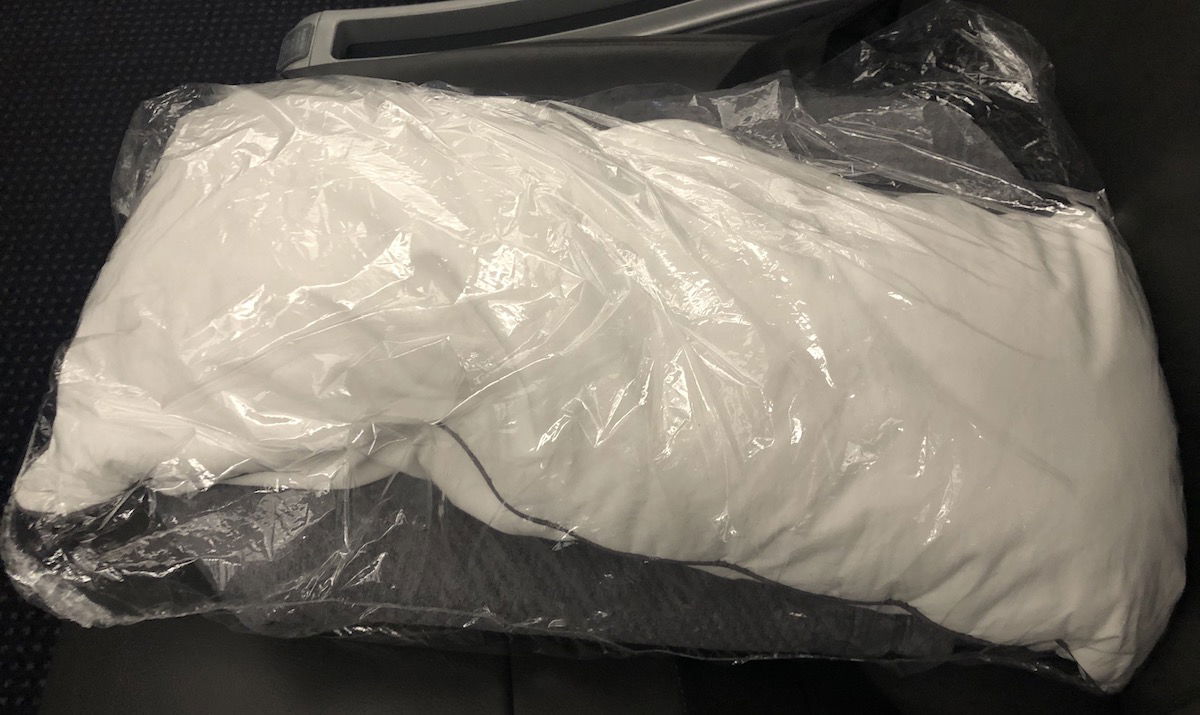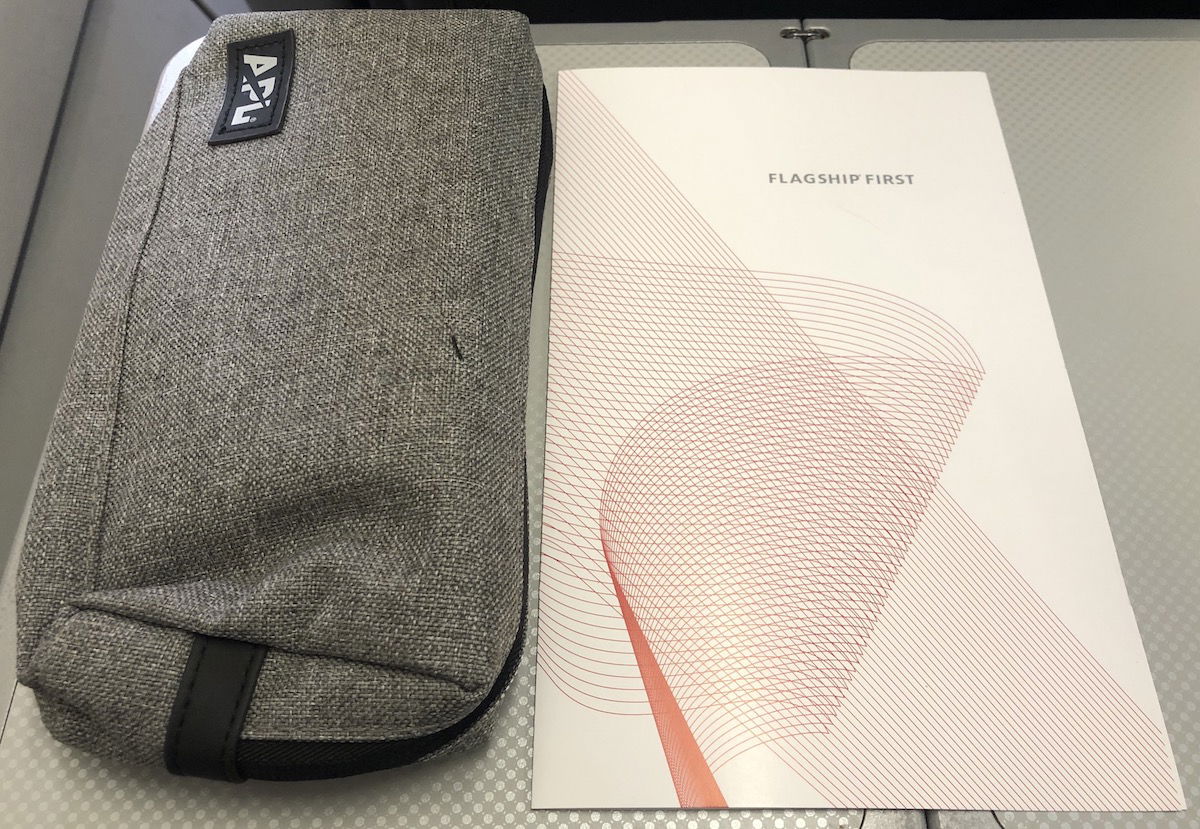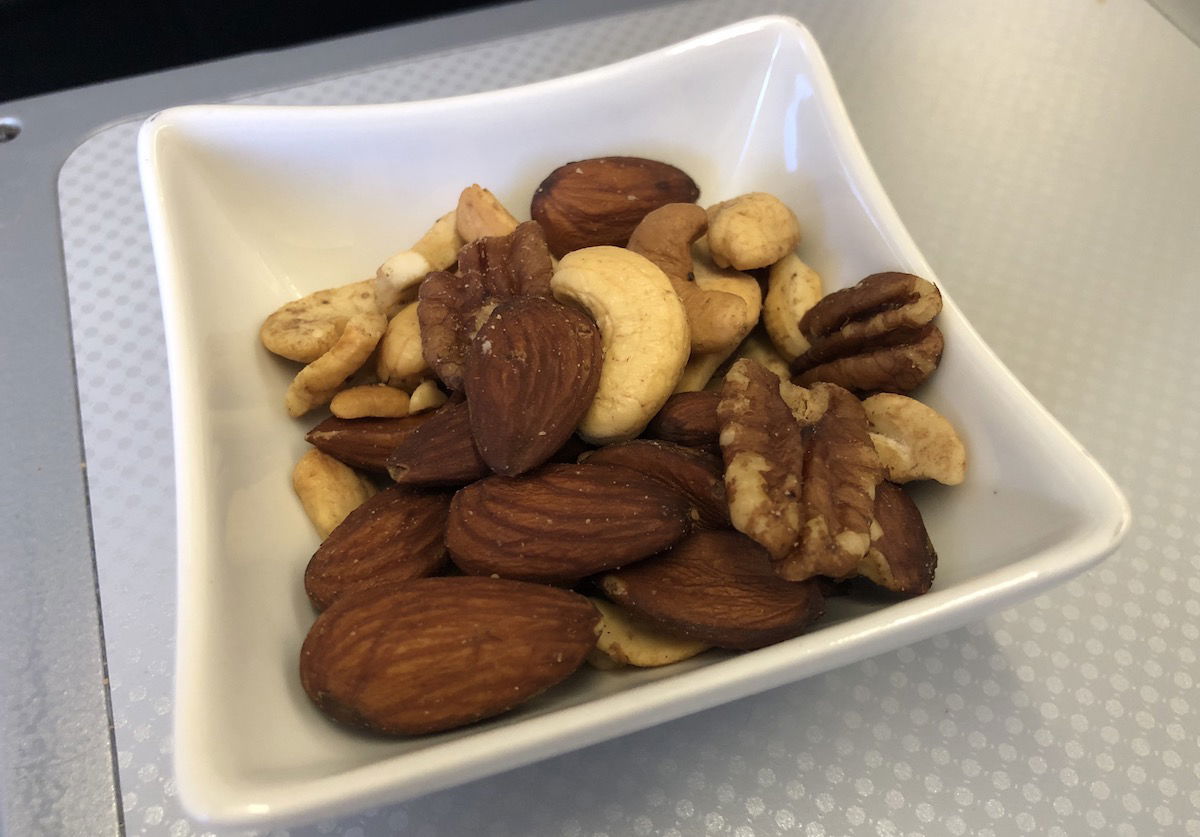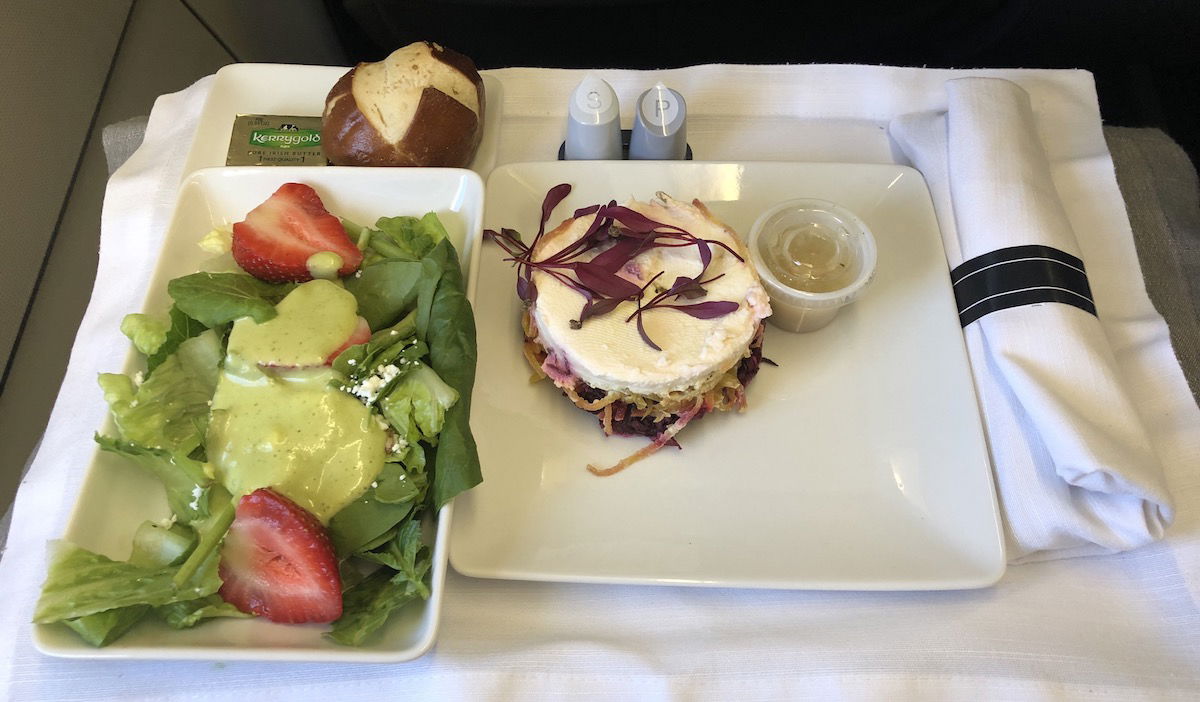 Is my excitement about this flight sort of sad?
No joke, when I got off the flight I thought to myself "wow, that was the best American flight I've had in such a long time."
But then I thought about the experience and it made me sort of sad about my expectations.
I'd say this was a great flight. Why? It was on-time, it had high speed Wi-Fi, the crew treated me like a customer rather than an inconvenience, and the plane's interior was designed by someone who values comfort (on some level), rather than exclusively a bean counter looking at a spreadsheet.
The "premium" service on the flight, referring to amenity kits and a better meal service, didn't matter much to me, but was a nice added bonus.
Bottom line
It's only fair that I praise American when I do have a good flight, and this was one of those cases.
But more than anything it can't help but make me want to remind American management how close they are to being competitive. The airline has the Wi-Fi down. Now if only they could get their employees to consistently treat customers like customers (especially ground agents), and get better operationally, they'd actually be decent.
That should be pretty easy, right? 😉